Phil Churchill Memorial Art Gallery
Phil Churchill was a member of the Puget Sound Knappers for a number of years until his untimely passing in May 2014. Phil was world-renown for his Danish Dagger for which he had no equal.
While I was never able to get Phil to submit photos of his art many of the PSK's better knappers own at least one Danish Dagger and several have some of his other art - points, blades, etc.
A number of member felt it would be appropriate to create an Art Gallery for Phil and honor his incredible art. If you have photos of Phil's art you'd like included in his gallery simply send the to the PSK webmaster via

and I'll see that they get added!
(For more about Phil please visit his In Memorium page)
Karen Rayner Private Collection - Karen holding the Dagger
The late Jim Rayner and his wife Karen were good friends with Phil and bought a number of Phil's Knapped Art works. This may be the largest Danish Dagger Phil ever made. It is a superb piece of Davis Creek Rainbow, unfortunately the weather (and photographer) could not do it justice on this particular day.
Close‐up side 1
Close‐up side 2
Jerry '9-Fingers' Calvert and Mary 'Black Mountain Mary' Webster Private Collection
Phil Churchill Point - Mary Webster Carved FeatherPhil Churchill Point - Mary Webster Carved Feather
Ritch Theel Private Collection
Another Display Case of Phil's Points from Rich's Private Collection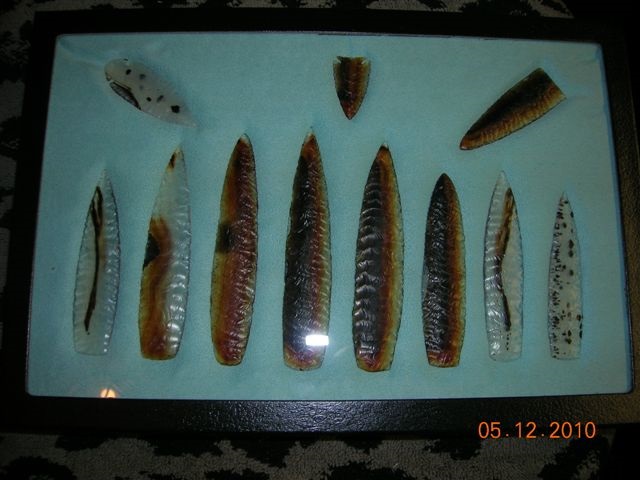 Jim Miller Private Collection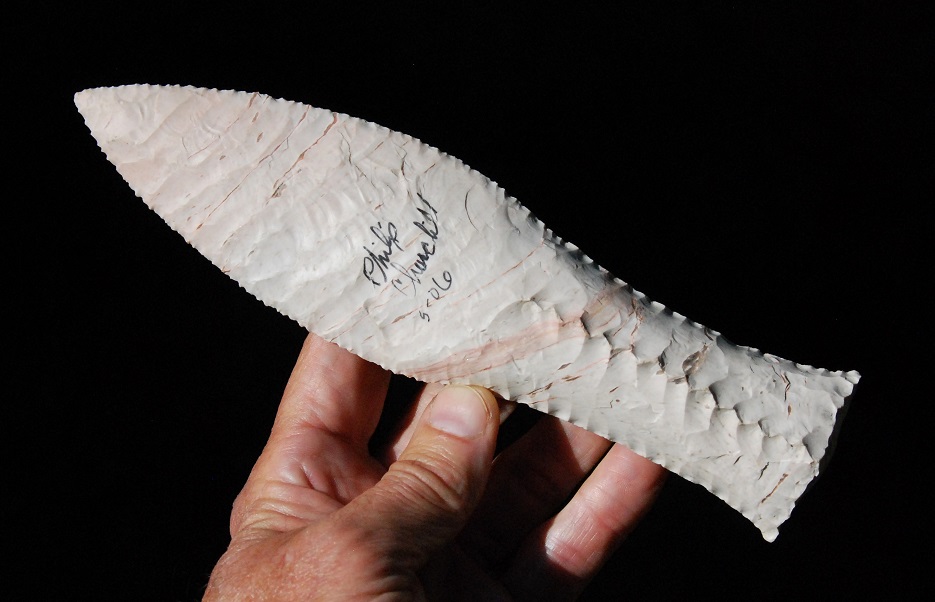 From the Stan Norgaard Private Collection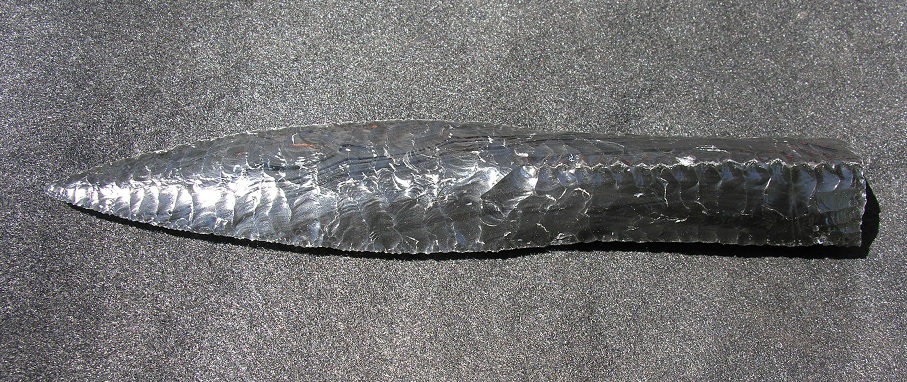 Stan hold his prized piece of Phil's Art (photo taken June 2014 less than a month after Phil's passing)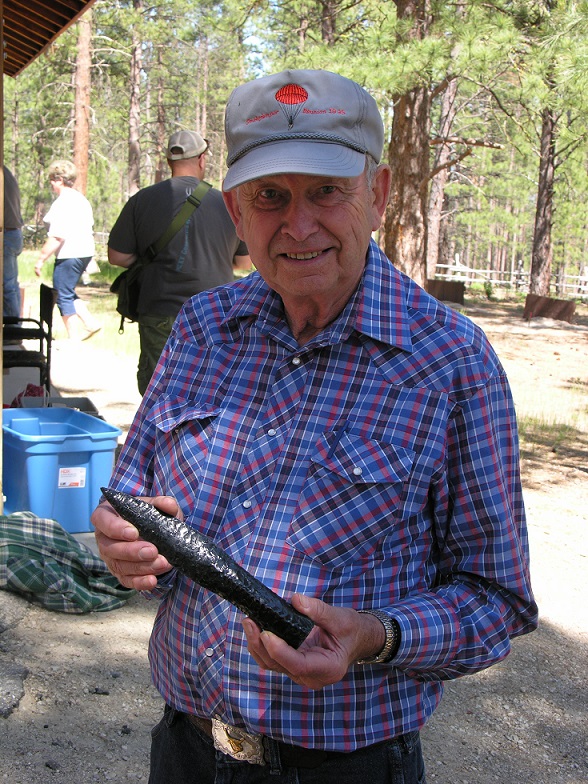 From the Richard and Joan Urata Private Collection
From the Ray Alt Private Collection
From the Ken Peek Private Collection
From the Richard and Joan Urata Private Collection