Phil Churchill May 31, 1963 - May 26th, 2014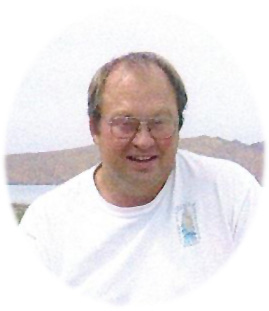 Below Photo courtesy of hist good friend Emory Coons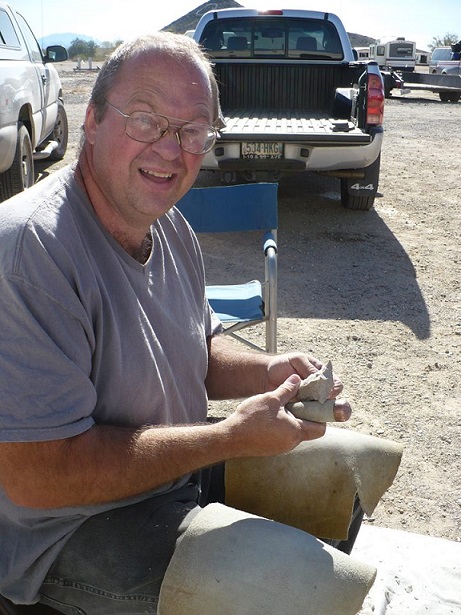 Signature Danish Dagger!
To see more or Phil's incredible art please visit the Phil Churchill Memorial Art Gallery
Courtesy of The Public Opinion - Watertown, South Dakota
Philip P. Churchill
May 31 1963 - May 26 2014

Philip Paul Churchill, age 51, of Quartzsite, AZ, formerly Henry, SD, passed away on Monday, May 26, 2014, at his residence. Memorial services will be at 10:30 a.m. on Tuesday, June 3, 2014, at Crawford Funeral Chapel in Watertown, SD. Pastor Steve Biswell will officiate. The family is requested to meet at the chapel on Tuesday by 10:00 a.m. for a prayer service.
Visitation will be at the chapel on Tuesday prior to the services.
Burial will be in Lorinda Cemetery, rural Henry, at 1:30 p.m. on Tuesday.
Philip was born on May 31, 1963, at Denver, CO, to Glenn and Shirley (Strehlow) Churchill. He lived in Henry from second grade to when he graduated in 1981. He did farm labor and didn't care to stay in one place for long. He last worked for Larry Berg and had so much admiration for him. He thought of him as a good friend. Twenty-five years ago he developed an interest in flint knapping which became his passion. He had many friends among the flint knappers. He enjoyed the knap-ins so much and was always eager to go to the next one. They were his other family.
Philip would come back to South Dakota and stay with is mom and step-father, LaVern Cordell, in the summer as he disliked the Arizona heat. He would then return in late fall after the harvest. Philip cared about people and was always willing to help. He spent the last few years helping take care of his dad and step-mother. He enjoyed going to the café in Henry and visiting friends.

He is survived by his father, Glenn Churchill, of Phoenix, AZ; his mother and step-father, Shirley (LaVern) Cordell, of Watertown, SD; a brother, David (Linette) Churchill, of Watertown, SD; a sister, Ronda (Chris) O'Keefe, of Hudson, OH; and children Courtney, Kirsten and Alex O'Keefe; a step-brother, Tim (Becky) Cordell, of Watertown, SD; and two step-sisters, Pam Hartsell and Lynn (Dave) Aman all of Watertown, SD.
Philip was preceded in death by his step-mother, Audrey Churchill, with whom he had a very special bond.
From Richard and Joan Urata:
Joan and I met Phillip in the early 2000's at the Quartzsite Knap-in. Since the knap-in was 2-months long, we got to see his tremendous talent in flintknapping. His work was great in all phases of flintknapping – from tiny points to blades, eccentrics, and above all, Danish daggers. His production was prolific yet whenever I asked to see his inventory, he had none. Phillip is well known for his Danish daggers which he produced the whole process by hand. No indirect percussion for the stitching. He was happy and always willing to teach anyone to flintknap. I'm sure that the memory of Phillip will last as long as his flintknapping works are viewed by flintknappers. Richard and Joan Urata
From Jim Keffer:
Phil Churchill was a legend among flintknappers everywhere. Not just for his talent but for his friendly and helpful nature. I met Phil on May 3rd, 2014 at Dick Woodward's 'Dog Valley Knap-in' in Nephi, UT. I found him to be a gracious person more than willing to share his knowledge and talent.