Knapping and 'Paleo' Artwork by Valli Eichstedt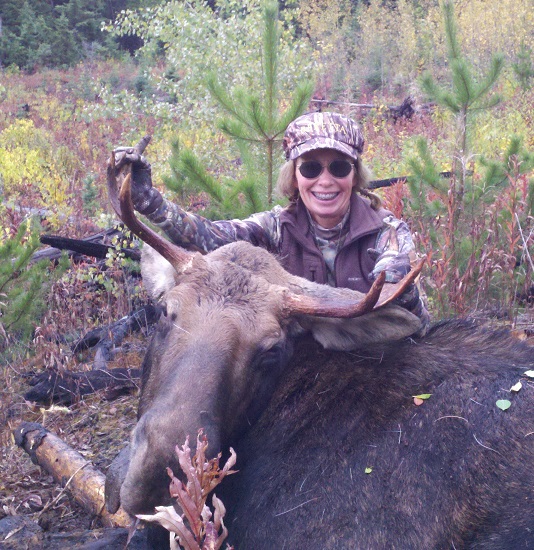 One of the newest members of the Puget Sound Knapper (and the Ft Knapadonia Gang), Valli is a woman of some AMAZING talents. She not only fine artist (see below) but is becoming quite the knapper, leather worker, hide tanner, and knife maker. Additionally she's quite the accomplished hunter having taken a moose in Canada this last fall plus a couple of dozen geese this winter. She even managed a few pheasants this last fall. This has been especially beneficial to the Knapadonia Gang - Valli has supplied us with an abundance of goose feathers, several cow hides and best of all FOOD! Goose Marsala and French Dip Moose Heart are but two of the dishes Valli has brought the the weekly Ft Knapadonia Knap-in!
Best of all, Valli has brought a new vitality to our weekly get together, adding an enthusiastic approach to all her projects!
With mentoring by Dr. Joe Higgins and help and coaching from the rest of the Knapadonia Gang, Valli has come futher is less time that any other knapper I've met.
Here's some of Valli's latest work - 11/21/14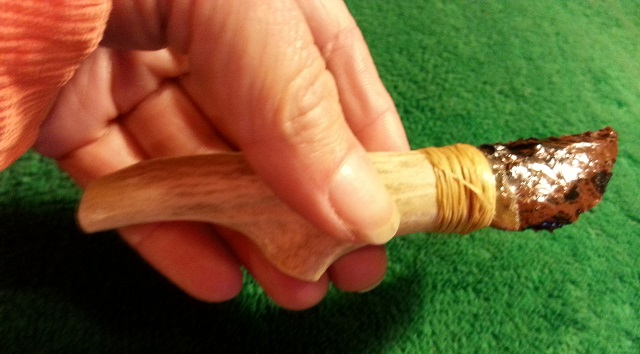 Midnight Lace and Mahogany Obsidian blades, inlaid driftwood handles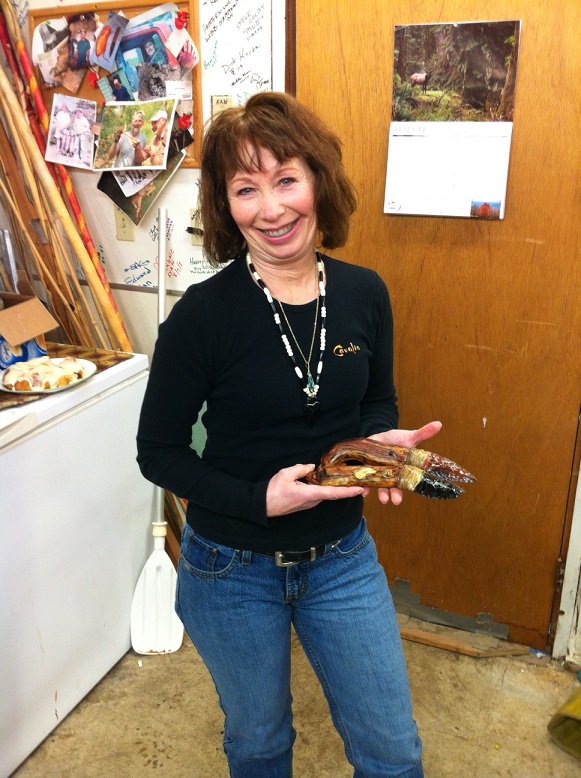 Arrowhead pouch, Obsidian knife and Medicine Bag
Mahogany Knife and sheath 1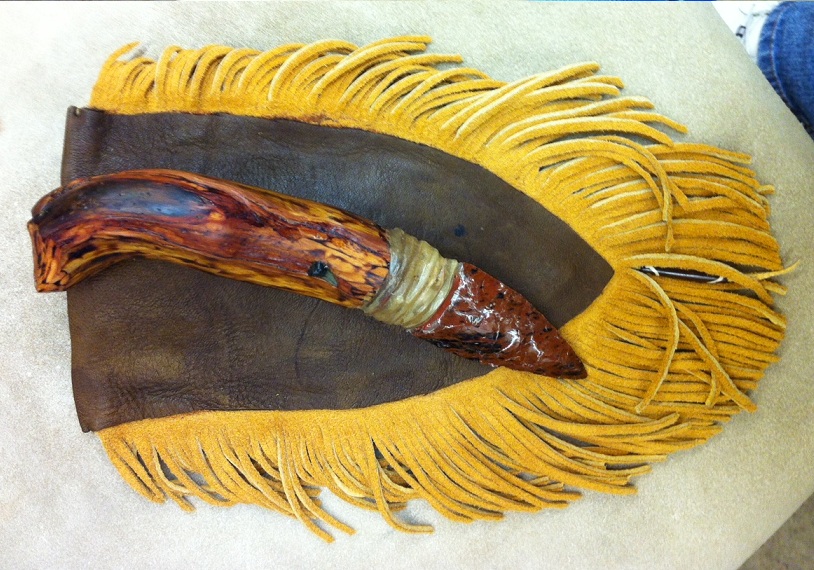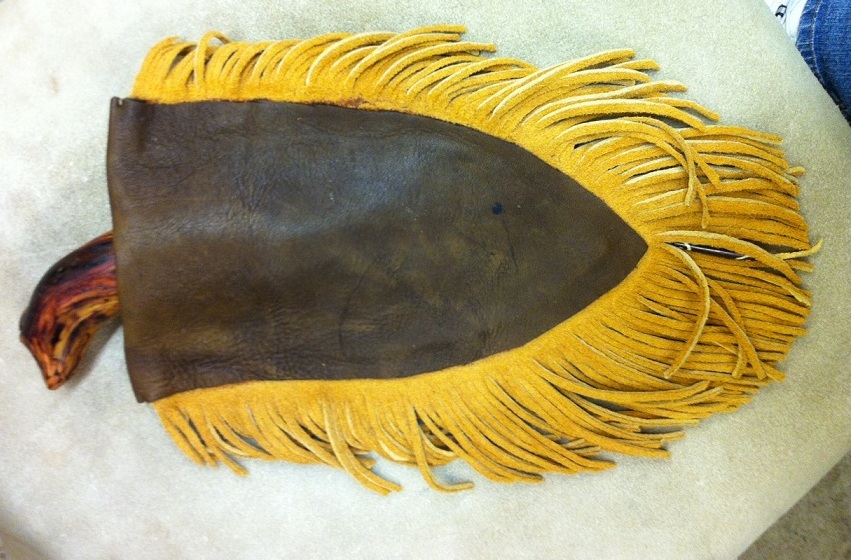 Wood-burned Art
Wood