Wells
Associated Dates: 7000 – 6000 Y.B.P.
Distribution:The Weeden Island Culture occupied the Tampa Bay region, Florida and southern areas of Georgia and Alabama.
The Weeden Island Culture was named by Dr. Jesse Fewkes of the Smithsonian Institution for the island site although Fewkes incorrectly spelled the latter "Weeden" instead of the proper "Weedon" or "Weedon's" Island (both designations were in use).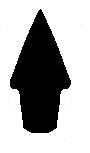 WELLS POINT THUMBNAIL GALLERY (38 images: 19 source images/19 thumbnails)
Wells 1
Wells 2
Wells 3
Wells 4
Wells 5
Wells 6
Wells 7
Wells 8
Wells 9
Wells 10
Wells 11
Wells 12
Wells 13
Wells 14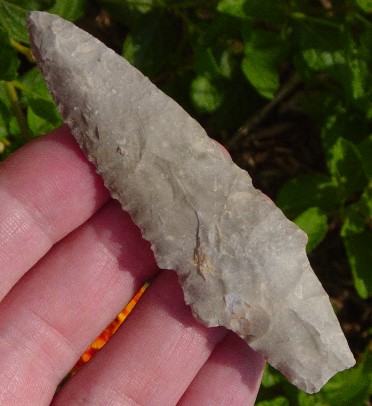 ABOVE: WELLS01: Wells point; Burnet Co., Texas; 3.5 inches (87.5mm)r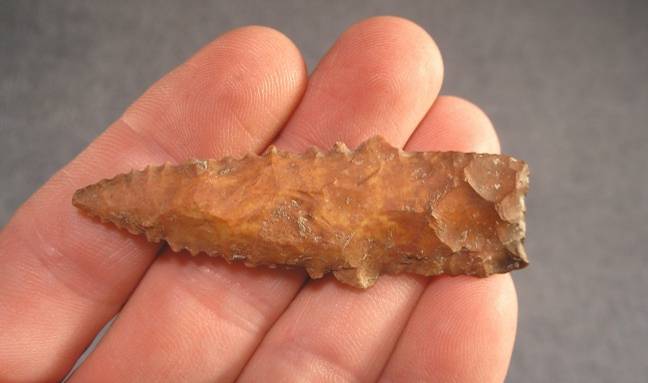 ABOVE: WELLS02: Wells point; central Texas; 2.31 inches (57.75mm); first of two views. Source: Premierartifacts dot comr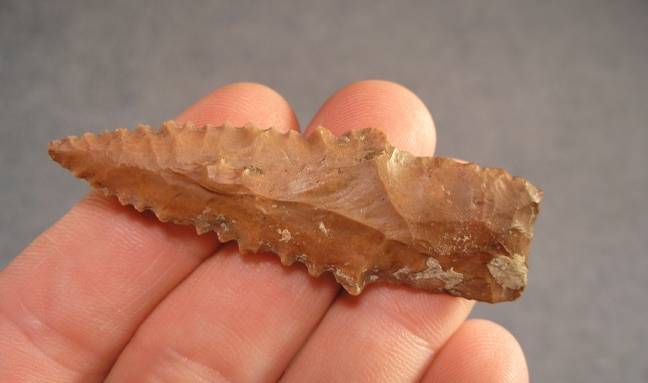 ABOVE: WELLS03: second of two views of Wells point described above. Source: Premierartifacts dot comr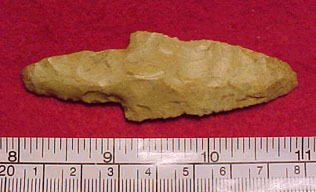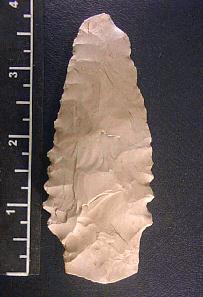 ABOVE, LEFT: WELLS04: Wells point; Hood Co., Texas
ABOVE, RIGHT: WELLS05: Wells point; location not stated but probably Texas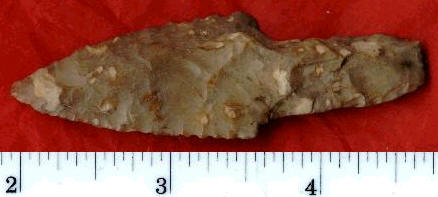 ABOVE: WELLS06: Wells Point, from Cedar Creek Reservoir, Texasr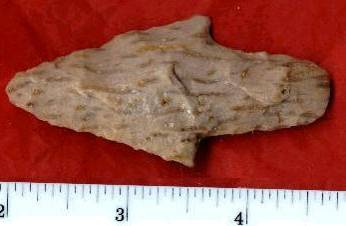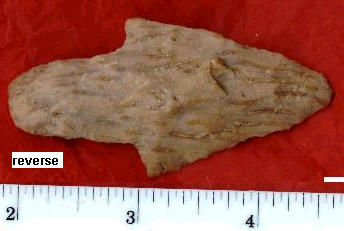 ABOVE: WELLS07 AND WELLS08: Wells point; Texasr

ABOVE: WELLS09: Wells point; 4.0 inches (100mm); location not givenr

ABOVE: WELLS10: Wells point; Coryell Co., Texas; 2.81 inches (70.25mm); first of two views. Source: Premierartifacts dot comr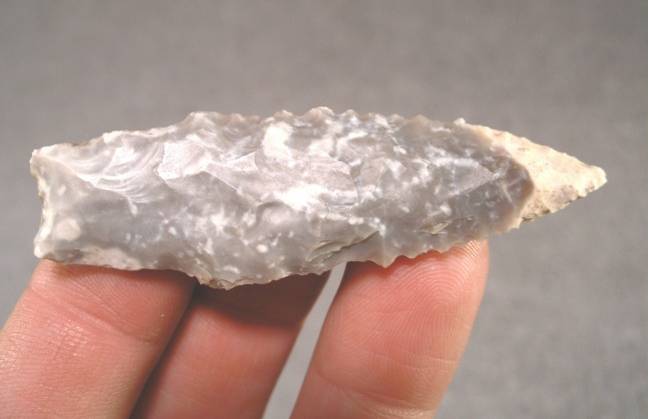 ABOVE: WELLS11: second of two views of Wells point described above. Source: Premierartifacts dot comr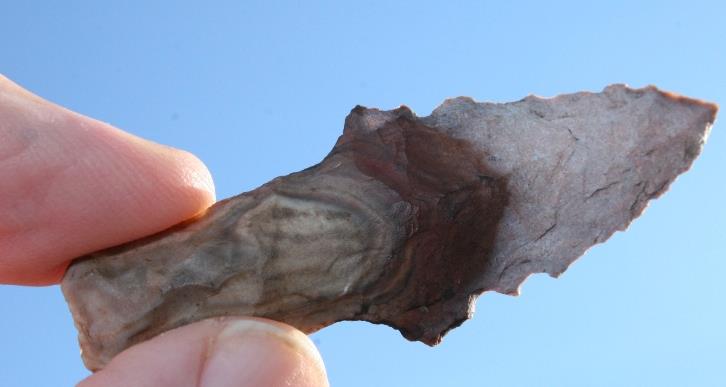 ABOVE: WELLS12: Wells point; Coryell Co., Texas; 2.68 inches (68mm); first of four views. Source: Roadrunnerartifacts dot comr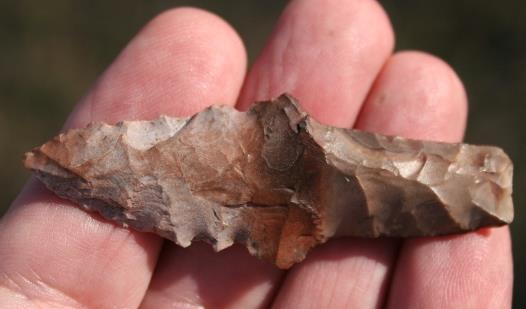 ABOVE: WELLS13: second of four views of Wells point described above in frame #12. Source: Roadrunnerartifacts dot comr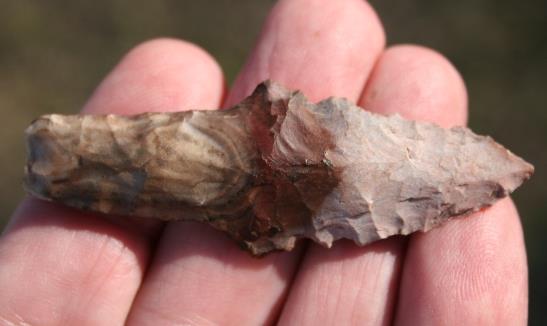 ABOVE: WELLS14: third of four views of Wells point described above in frame #12. Source: Roadrunnerartifacts dot comr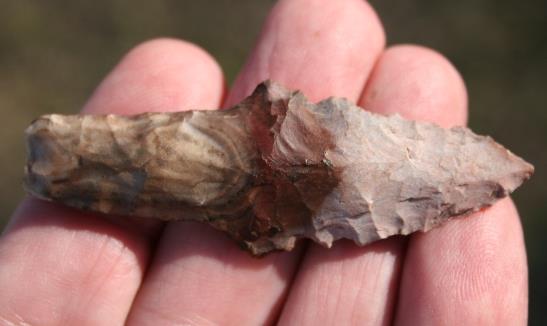 ABOVE: WELLS15: fourth of four views of Wells point described above in frame #12. Source: Roadrunnerartifacts dot comr
ABOVE: WELLS16: Wells point; McLennan Co., Texas; 3.625 inches (92mm); first of four views. Source: Roadrunnerartifacts dot comr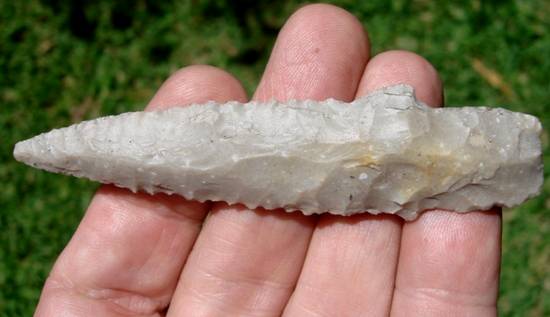 ABOVE: WELLS17: second of four views of Wells point described above in frame #16. Source: Roadrunnerartifacts dot comr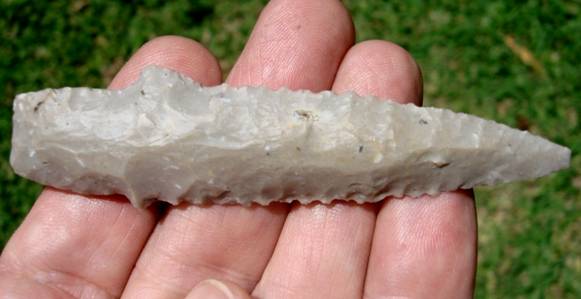 ABOVE: WELLS18: third of four views of Wells point described above in frame #16. Source: Roadrunnerartifacts dot comr
ABOVE: WELLS19: fourth of four views of Wells point described above in frame #16. Source: Roadrunnerartifacts r