Stockton Parallel Stem

Justice (2002) describes the Stockton Cluster points: "The care given to these forms in manufacture reflects tremendous skill and the mastery of controlled pressure flaking applied to notching that is unparalleled in California and most of North America."





Stockton Corner Notched

Associated Dates: 1300 – 900 but perhaps as recently as 500 Y.B.P.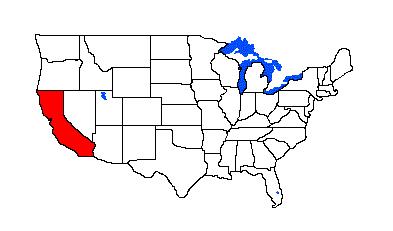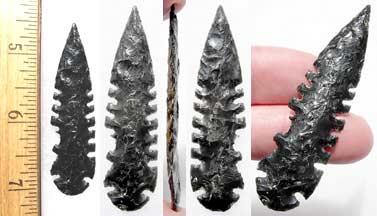 ABOVE: STOCKCN01: Stockton Corner Notched point; Northern California. Source: Terry Baxter, Westernartifacts dot com
Stockton Curve
Associated Dates: 1300 – 900 and possibly as late as 500 Y.B.P.
General Description: According to Justice (2002), "The Stockton Curve" is a peculiar spin-off from the typical arrow point or knife class. The type has a blade that is purposely curved to one side , but incorporates the types of serrations typical of Stockton Notched Leaf and Corner Notched."
The blade may be bifacially worked or made on a flake. Serrations are usually on the outward curve of the blade but occur on both edges on some specimens. Justice notes that the "hafting element varies from side notched to various configurations including examples without hafting elements."
All are made from obsidian with the exception of three reported to have been made from steatite that has been cut and ground.
In Myth and Geology by Luigi Piccardi and W. Bruce Masse (Geological Publishing house, 2007), the authors state: "…Stockton Curves were used by the Central Miwok. These were identified as bear claws, or tisus uzumatin, and worn on the left hand by dancers of the uzumati or grizzly bear dance. Four of the curves were attached to sticks that were lashed to the four fingers." They in turn cite Barrett & Gifford 1933 [Miwok Material Culture: Indian Life of the Yosemite Region, page 213]."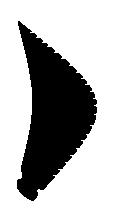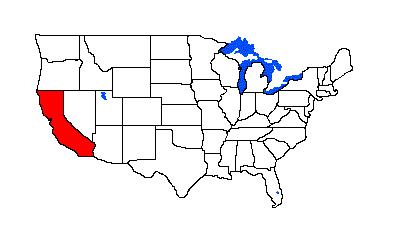 General Description: ceremonial, rare
Stockton Expanded Stem
Associated Dates: 1300 – 900 and possibly as late as 500 Y.B.P.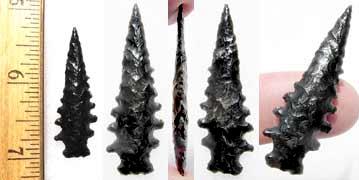 ABOVE: STOCKES01: Stockton Expanded Stem point; Napa Co., California. Source: Terry Baxter, Westernartifacts dot com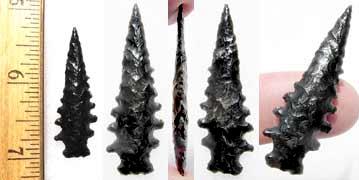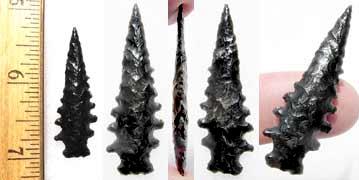 ABOVE, LEFT: STOCKES02: Stockton Expanded Stem point; Hollister Mound near Verona, California. Source: Terry Baxter, Westernartifacts dot com
ABOVE, RIGHT: STOCKES03: Stockton Expanded Stem point; northern California. Source: Terry Baxter, Westernartifacts dot com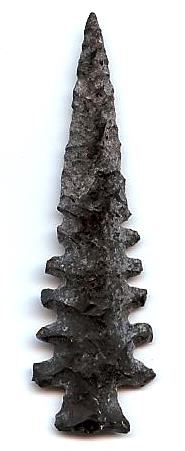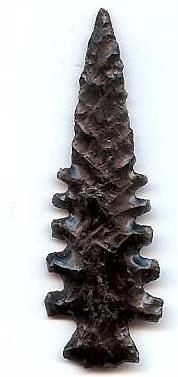 ABOVE, LEFT: STOCKES04: Stockton Expanded Stem point; Stockton, California; 2.13 inches (54.1mm); obsidian. Source: Northamericanrelics dot com
ABOVE, RIGHT: STOCKES05: Stockton Expanded Stem point; Stockton, California; 1.8 inches (45.7mm); obsidian. Source: Northamericanrelics dot com