Knapping Artwork by Jim Hopper
One of the finest knappers in the Pacific Northwest (or anywhere for that matter), Jim Hopper has influenced a number of other great knappers including the likes of Joe Higgins and Stan Norgaard. And according to Stan 'Jim Hopper has the greatest eye-hand coordination of any man I've ever known ' .
A fixture and co-host at the Ilahee/North Umpqua Knap-in, Jim can usually be found knapping with Big Bad Brad and anyone that wants a lesson!
That is one BIG Alligator Gar!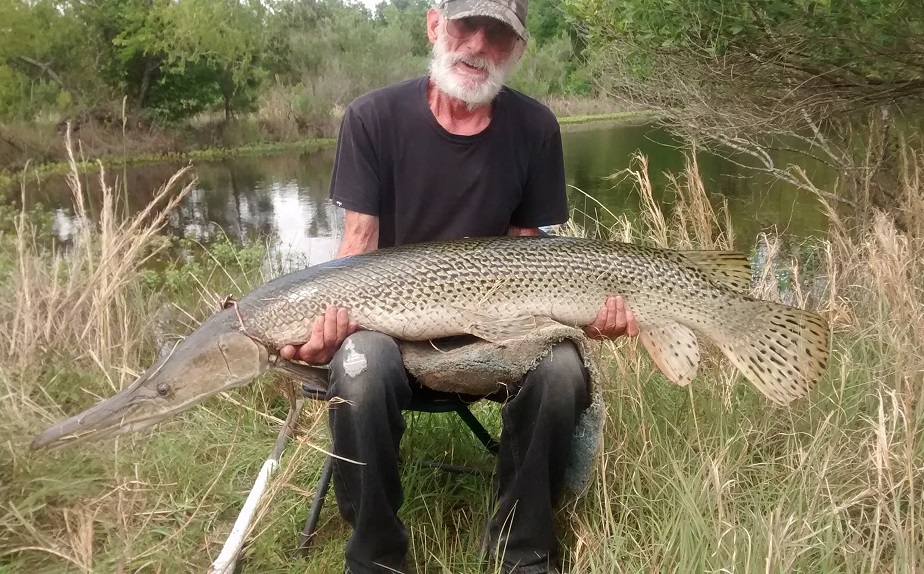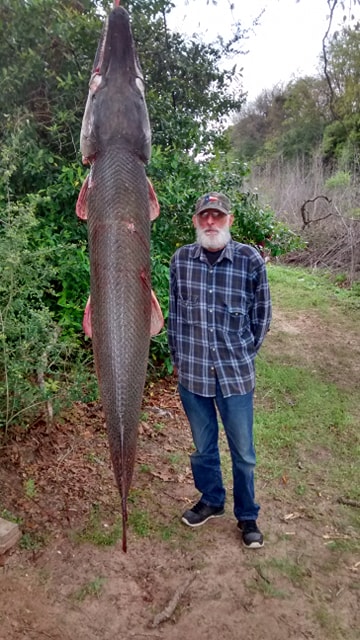 Jim Hopper, Dick Woodward and Seymour Duncan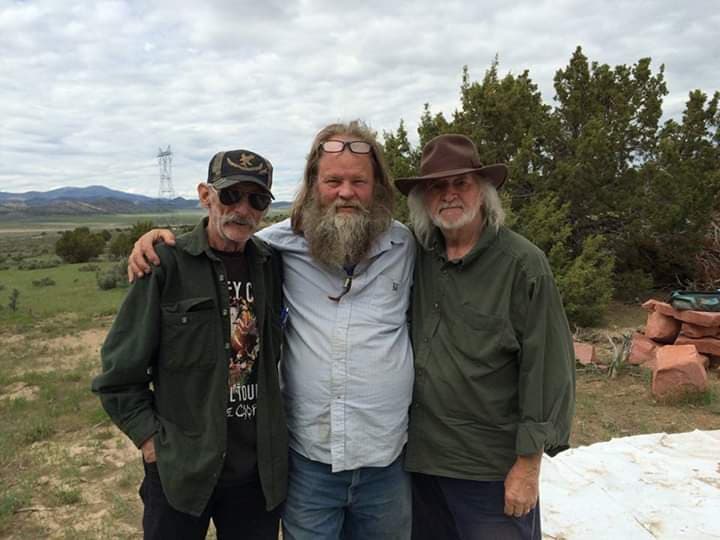 Photos by the Artist sent in February 2021
Points from the Private Collection of Carolyn Cavender Alexander with permission
New Photo of Old Works of Art from Jim Hopper (Received 8-8-2020)
New Photo of Old Works of Art from Jim Hopper (Received 5-10-2020)
New Points from Jim Hopper - 2017 (click on thumbnail for larger image)
Latest six photos of Jim's work - 5/3/14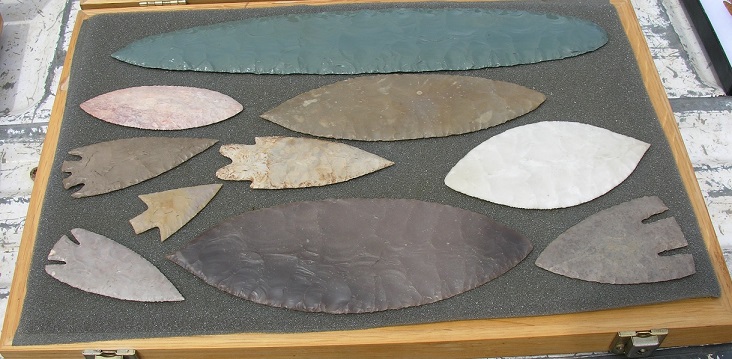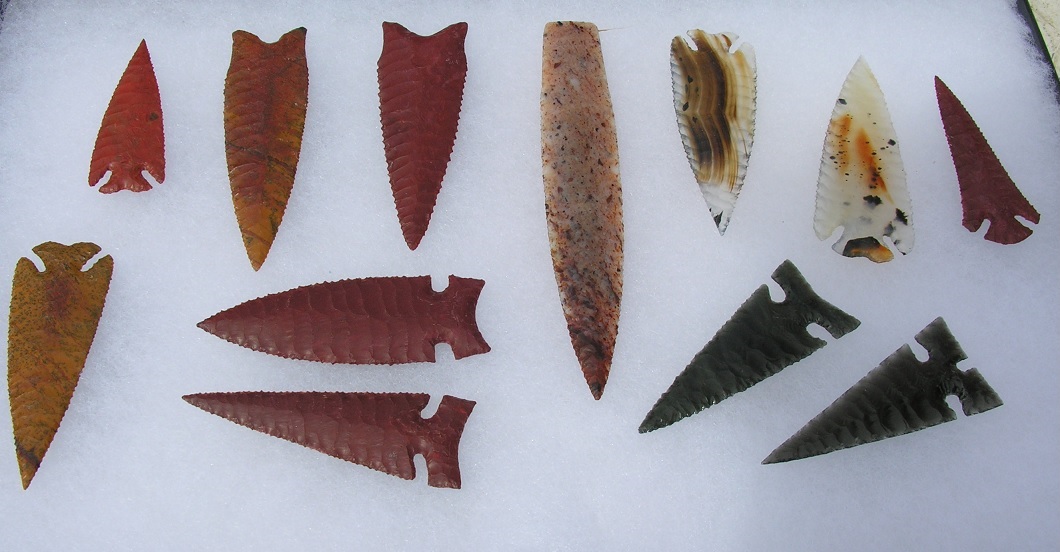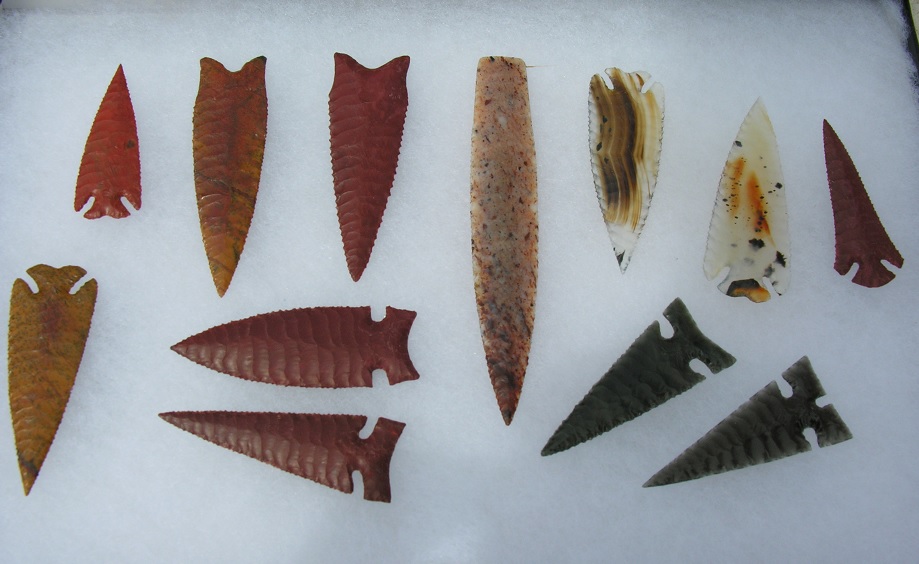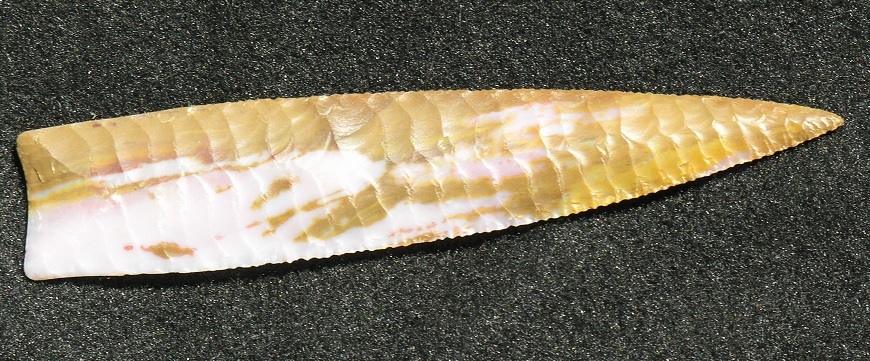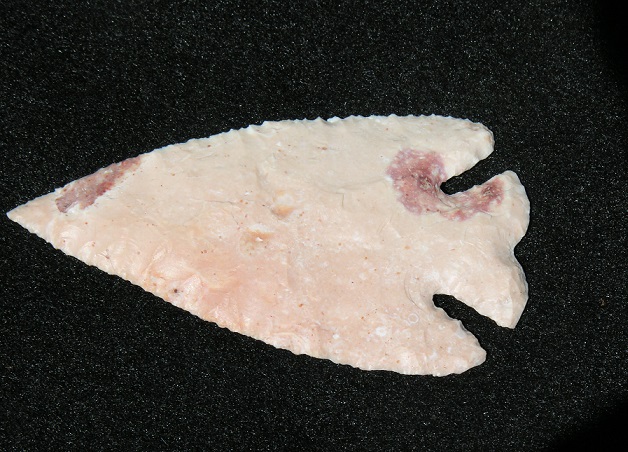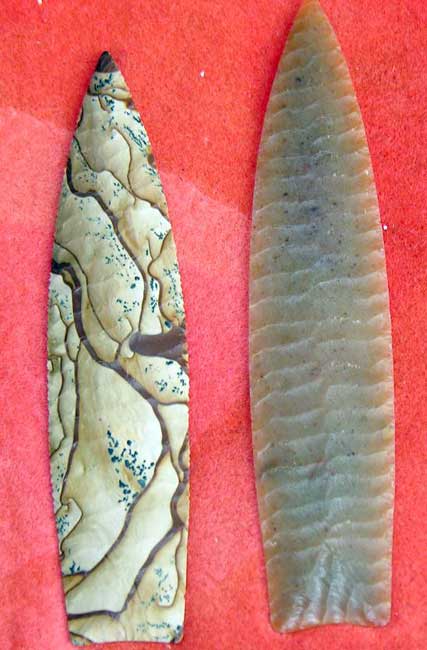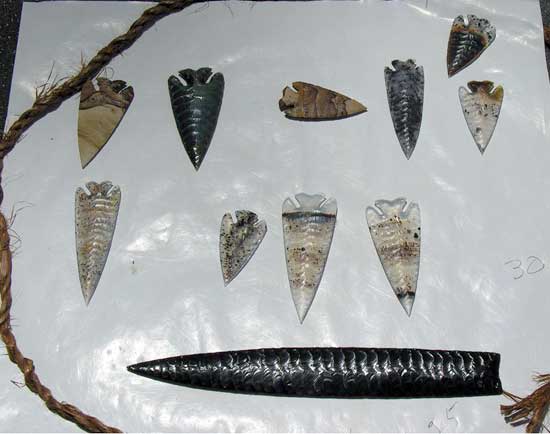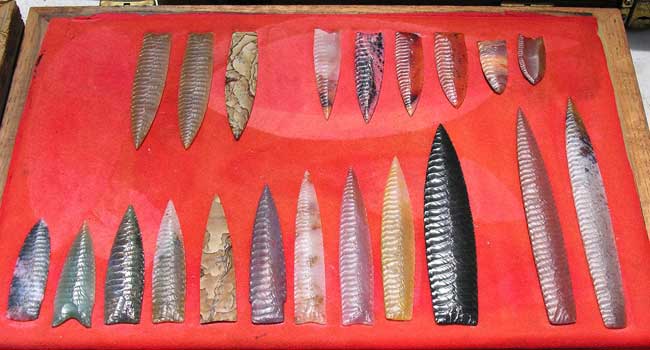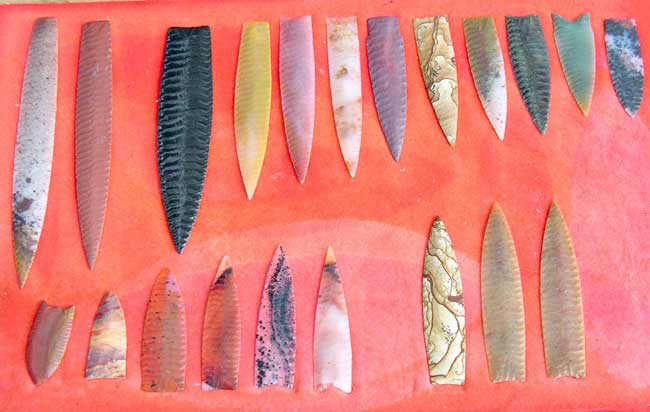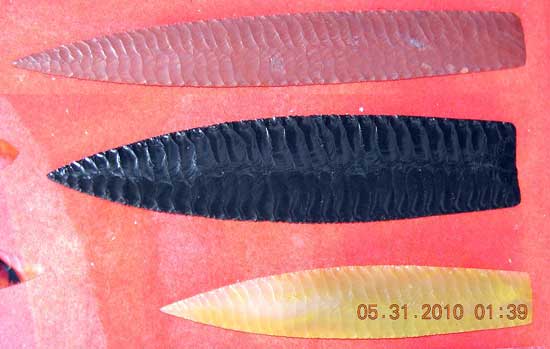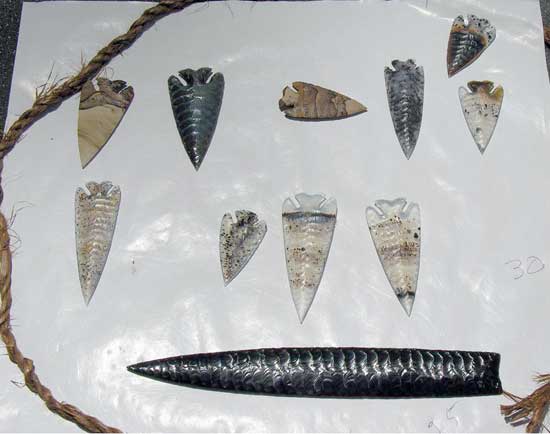 The Jim Hopper all percussion novaculite blade in the photo below (held by Joe Greenwell) belongs to Dr. Joe Higgins and was made by Jim at a Richardsons' Rock Ranch Knap-in. With a crowd of onlookers, Jim percussion knapped this blade while "talking a mile a minute and smoking a cigarette!&quot 14" long, 3/8" thick, and 5" wide it has an aspect ratio - width to thickness -of an incredible 13:1