Knapping Artwork by Dave Rauschenberg
Dave is a long time member of the PSK (joined 1994), Master Flintknapper and outstanding artist. His wood carvings of Native American masks, totem, paddles anf other articles rival his exquisite knapped points and blades!
PSK Totem - Designed and Carved by Artist Dave Rauschenberg
Presented to Joe Higgins and the Puget Sound Knappers
November 17, 2010 at Ft. Knapadonia
(currently on display at the Fort)
Latest Work - February 2016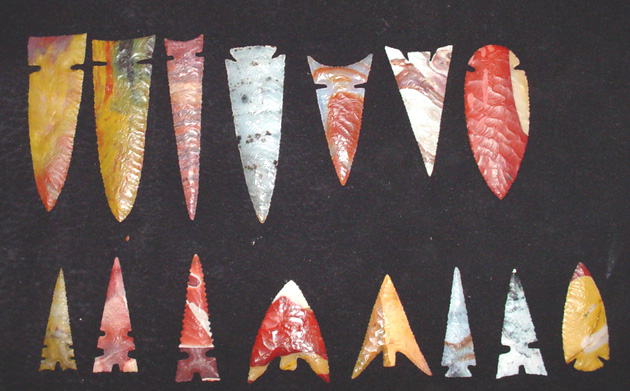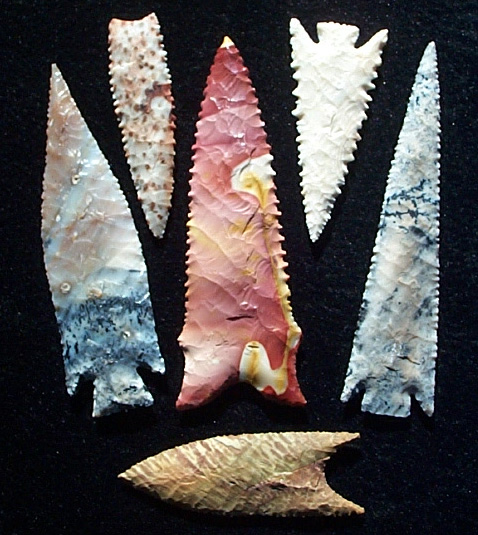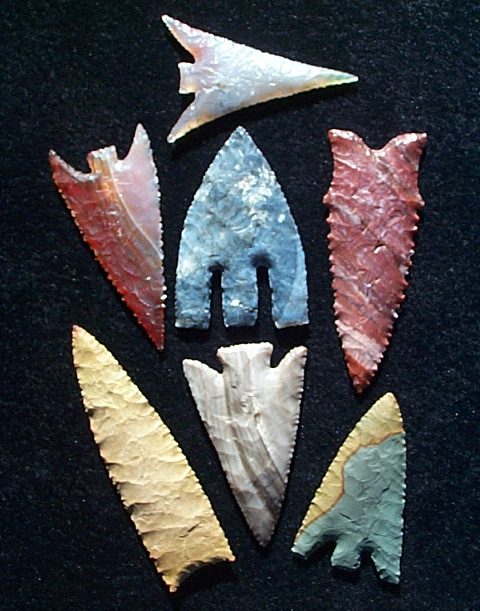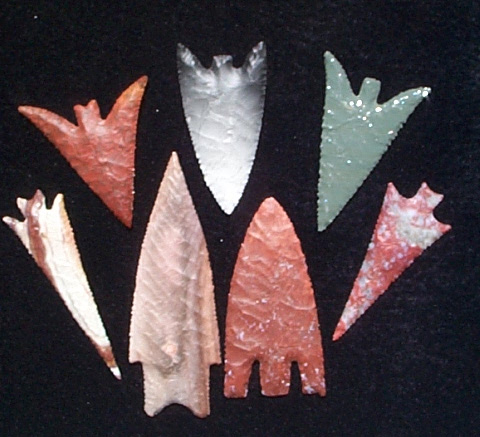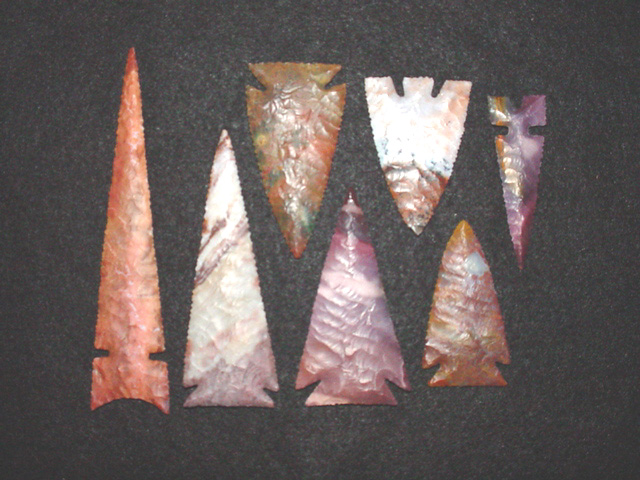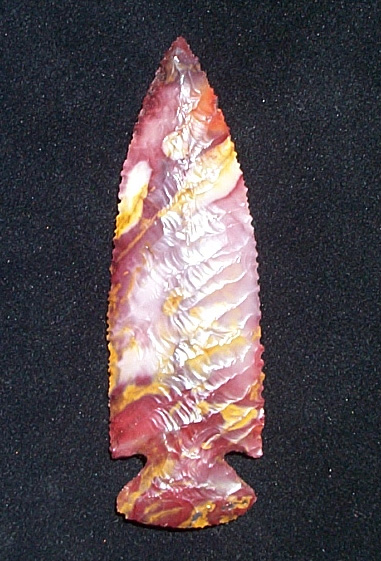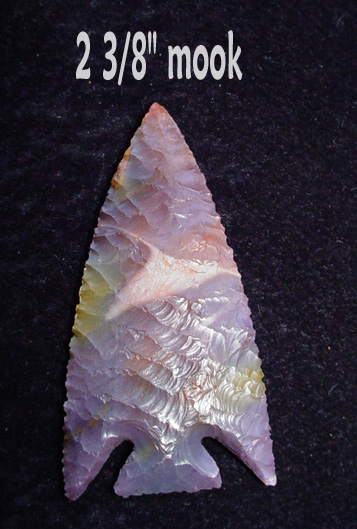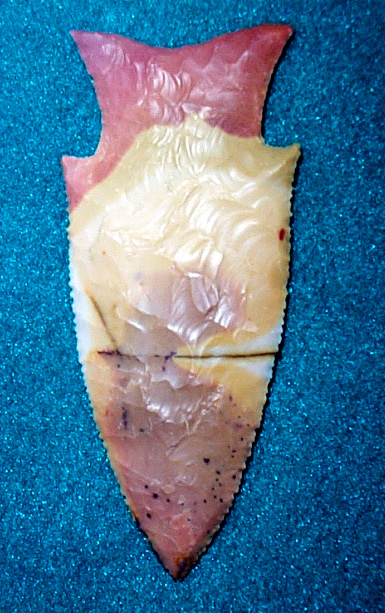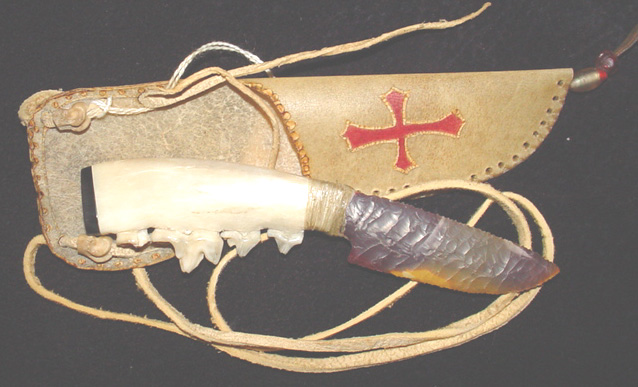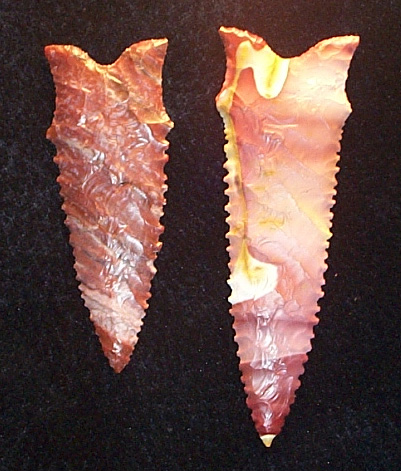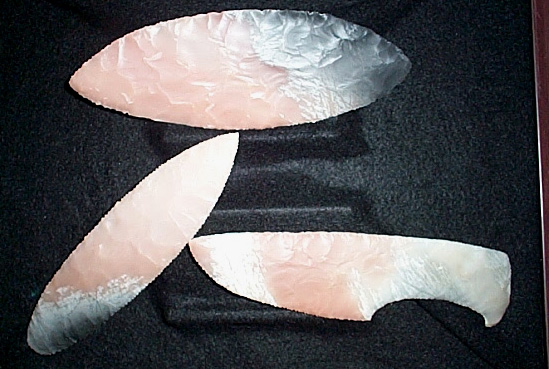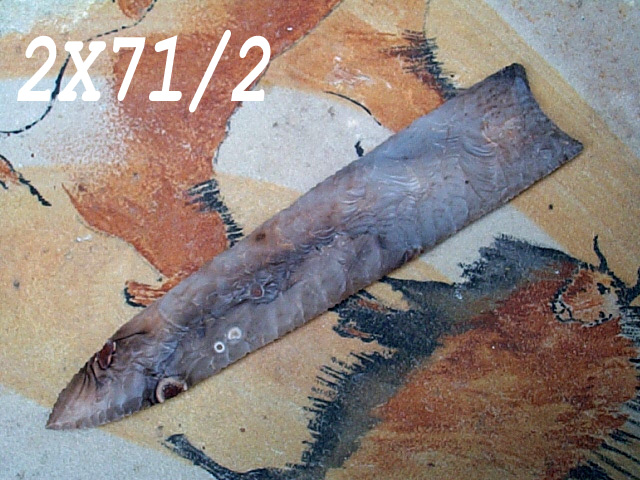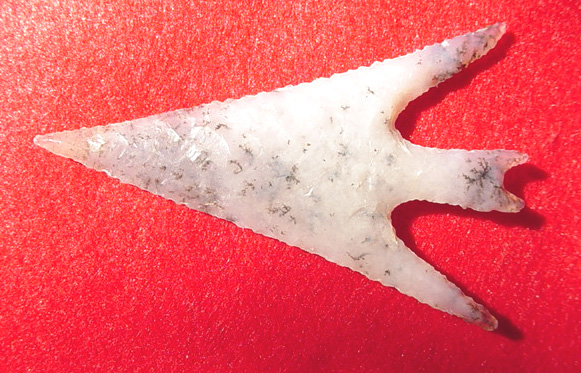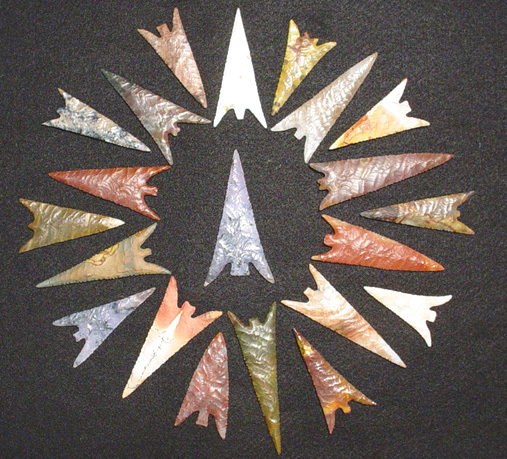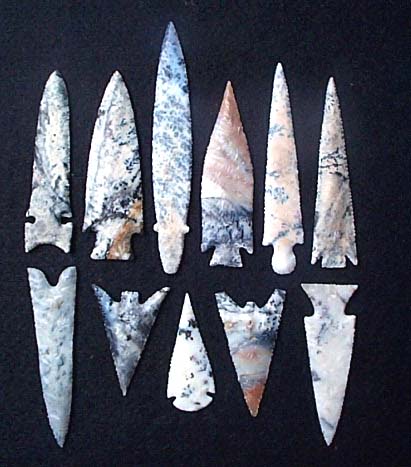 'A real Booger!'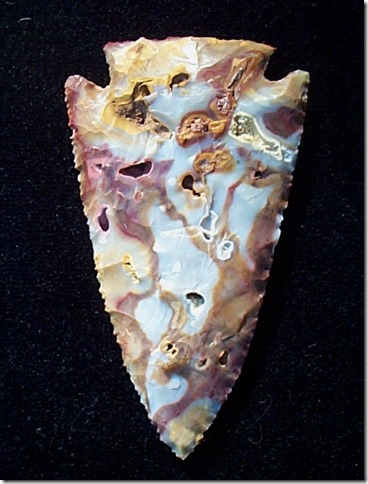 Mini Neck Knives
Bobcat Jaw, Bone and Bear Claw Handles
\
Cholla Handled Nevada Goldfield Chalcedony Blade by Dave
Beaded Sheath by Joe Higgins
Neck Knife - Nevada Goldfield Chert Blade/Cholla Handle
Some of Dave's Points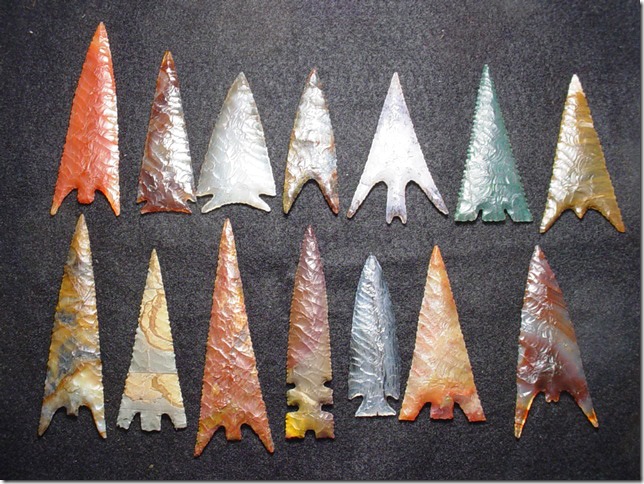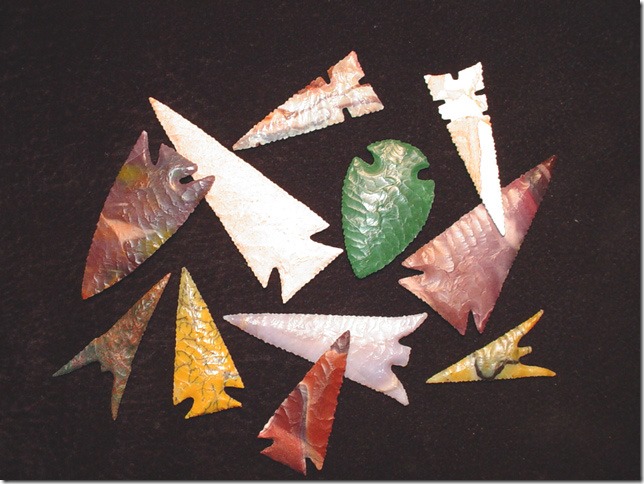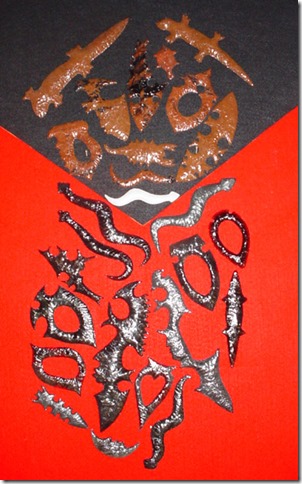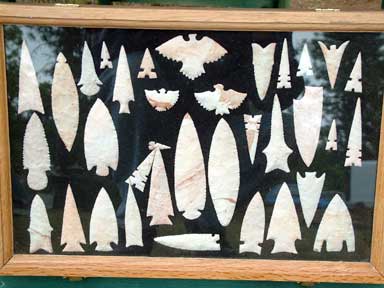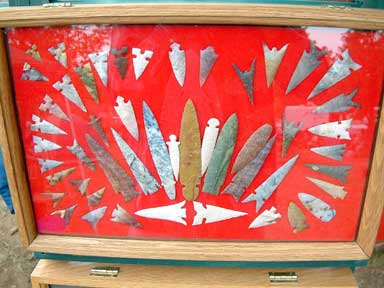 Neck Knife given to 'Mink' a new PSK member (December 2012) - for putting up with the Knapadonia Gang!
Handle -Polished Elk Rib Bone, Blade - Texas Pedernales Flint , Sheath - Rawhide and Rattlesnake skin, deerhair dangles