Knapping/Paleo Artwork by Cole Hurst
Another long-time member of the PSK and host of the Wenatchee Knap-in, Cole may be best known of his exquisite ceremonial dance blades, prized by the Northern California Native America tribes. One of the very few (if not only) knappers to use a chain saw (yes, a chain saw) to cut large slabs, Cole gets the most of of his rock!
And though he's famous for his large blades, his smaller work is a testimony to his true knapping skill. His artistic talent extends to reproductions of Native American attire - headdresses and cerimonal wear.
Cole is easy to spot at our knap-ins. Like many of the PSK Master Knappers, he's ususally found giving free instruction to newbies or contributing to the community points.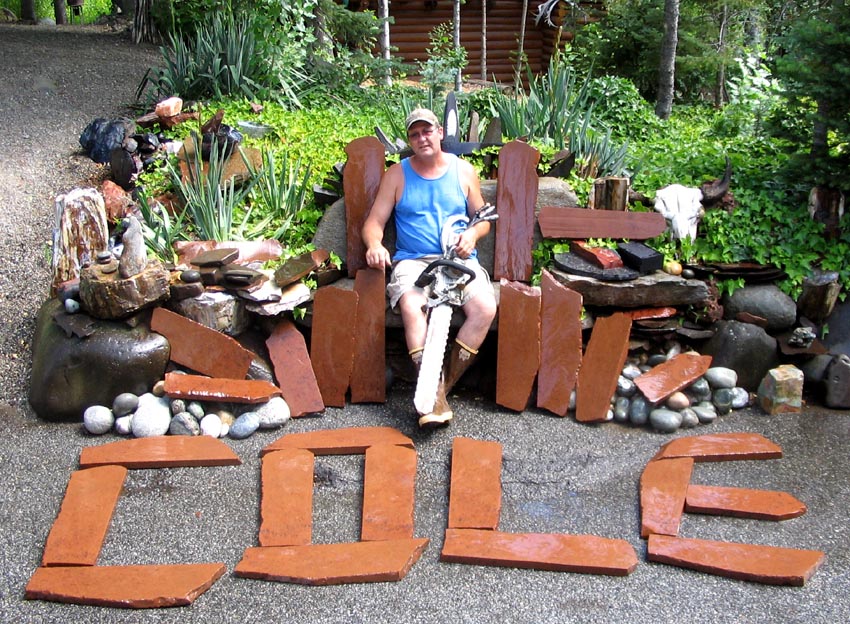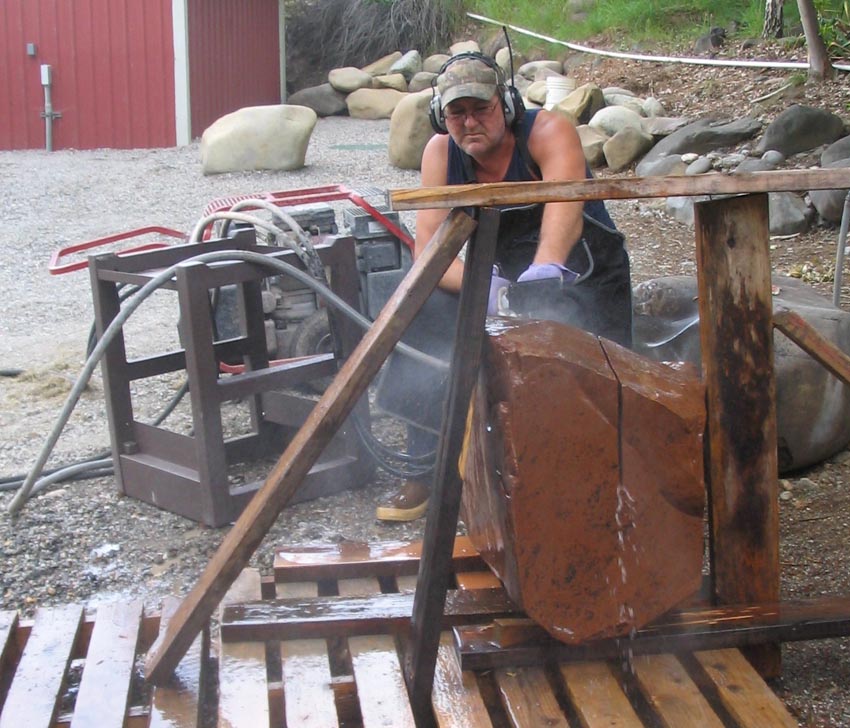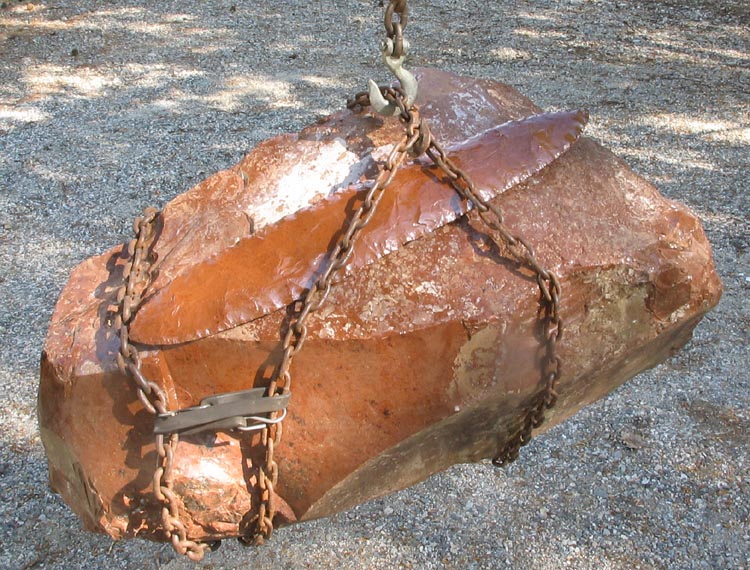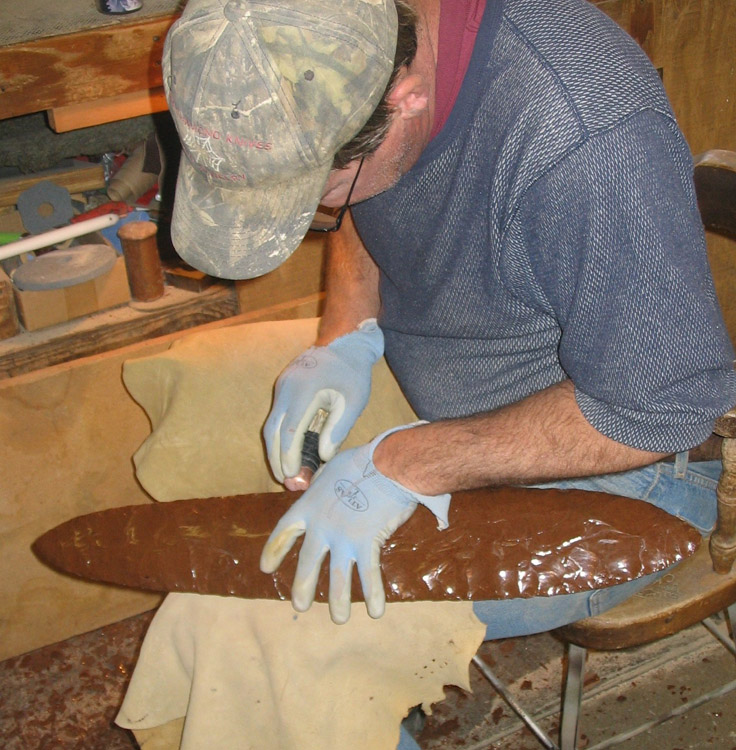 Ceremonial Dance Blades - Obsidian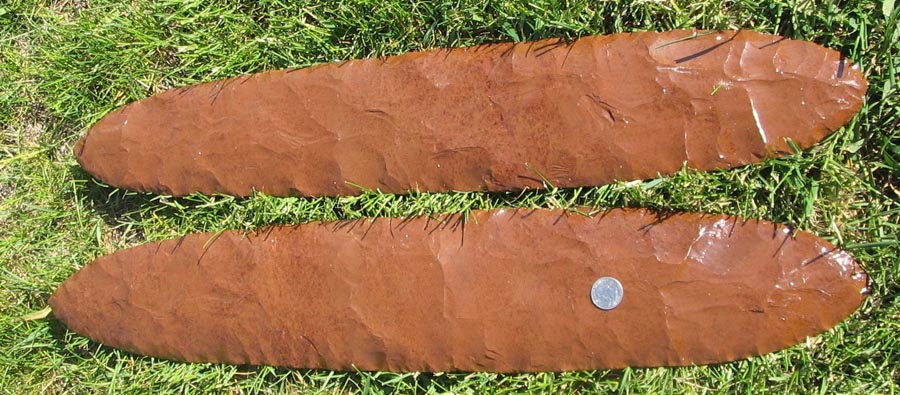 Ceremonial Obsidian Dance Blade w/Thong Handle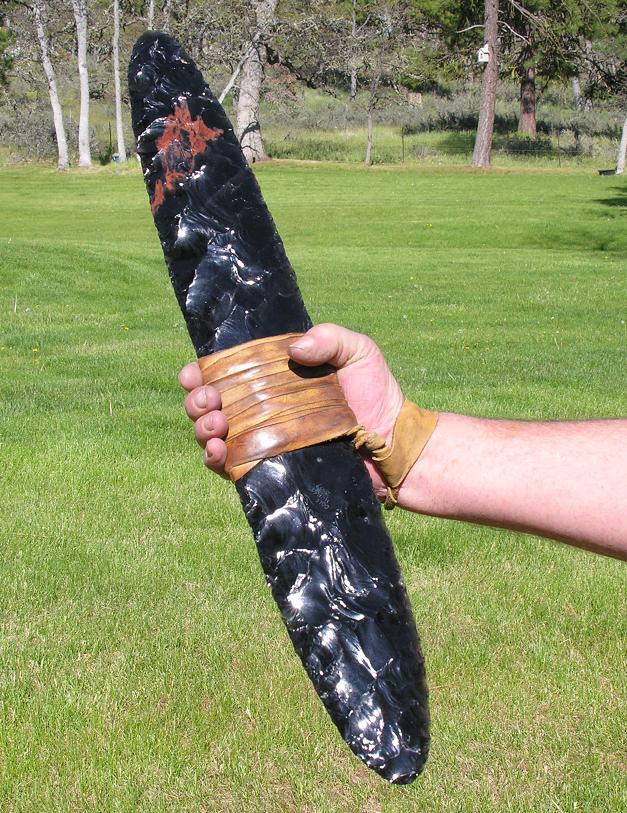 5-24-2019 Update from Cole Hurst - Macuahuitl and Friends!
Obsidian Blades - Mexican Green (left), Davis Creek Rainbow (right)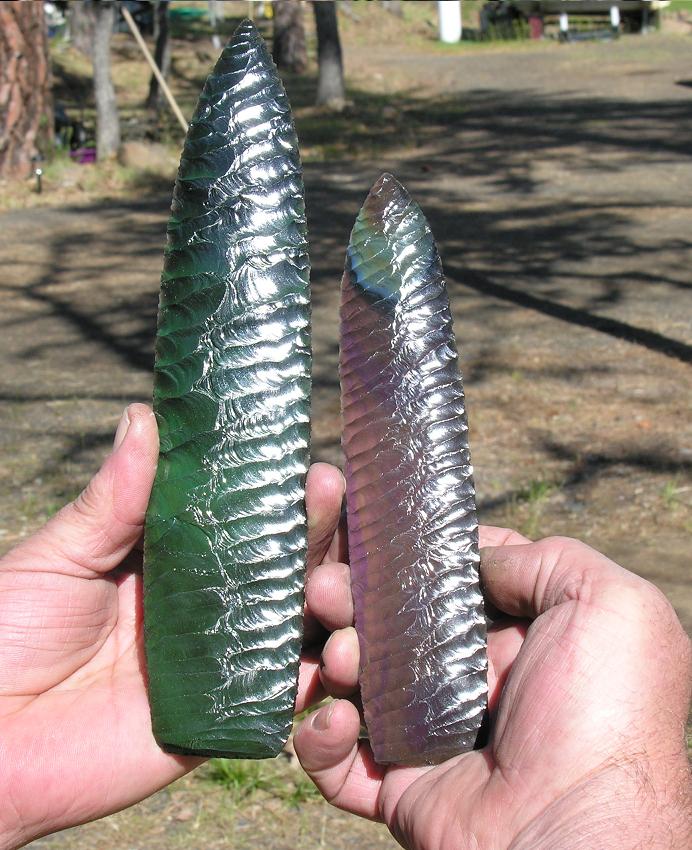 Display Case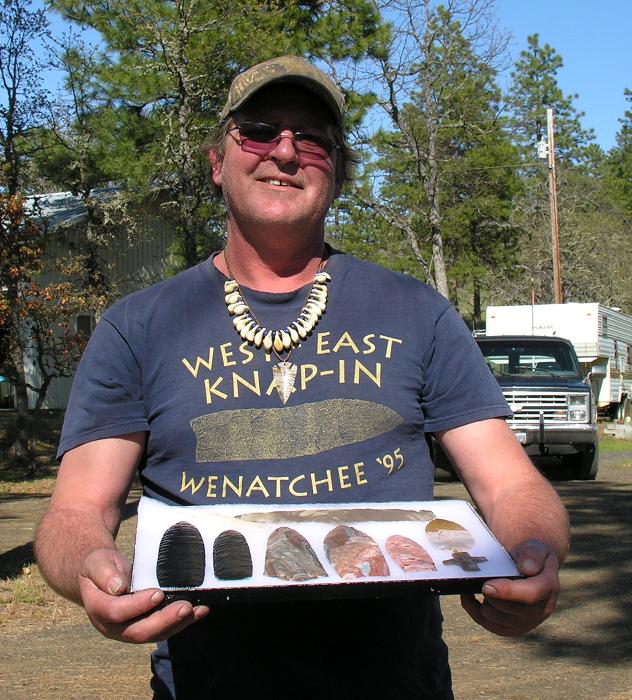 Display Case (close-up)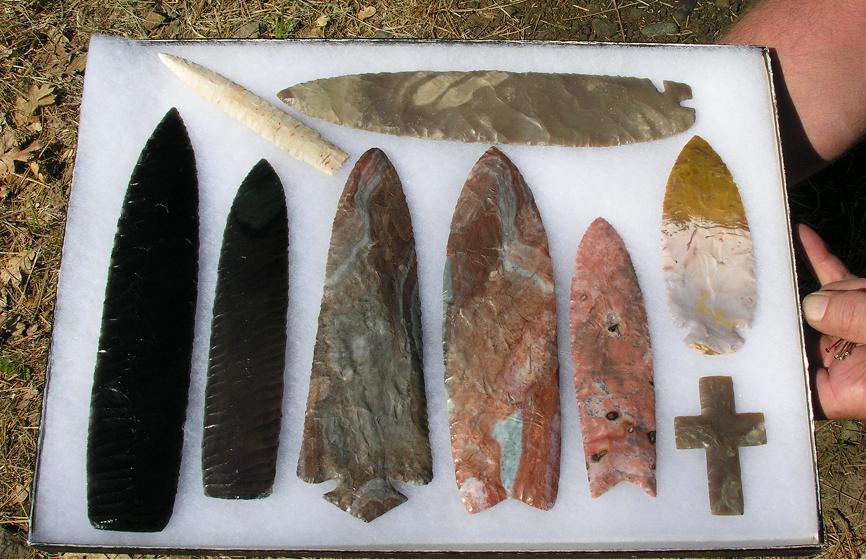 Reproduction Native Americal Ceremonial Head Dress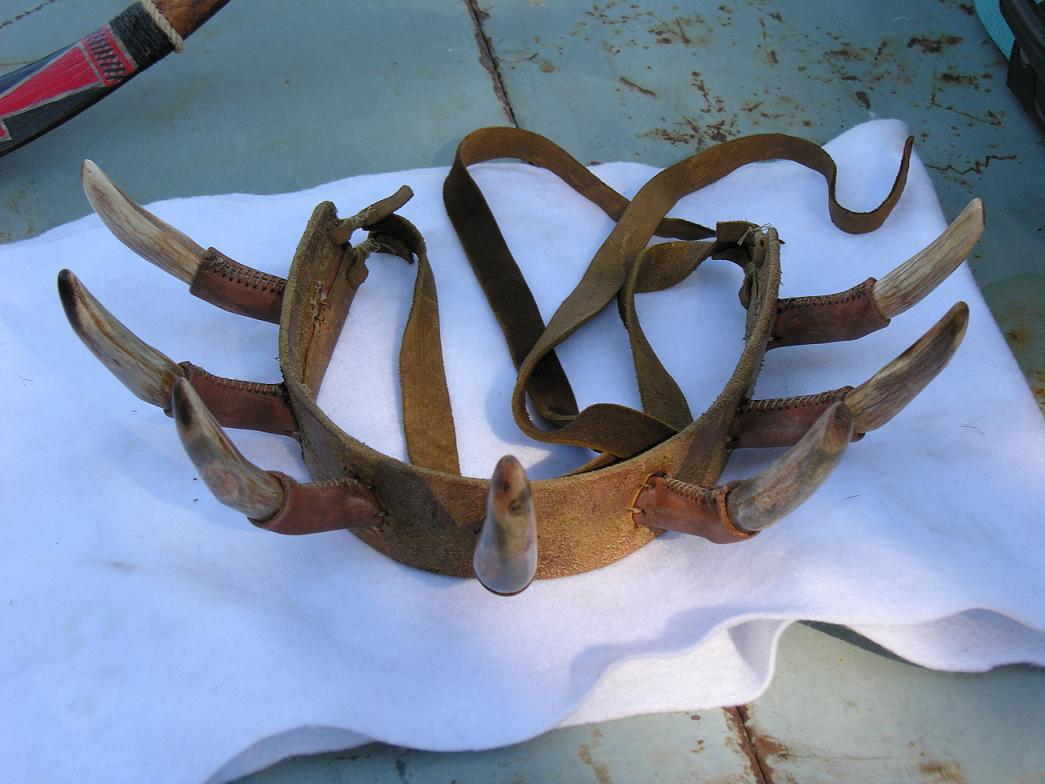 Ceremonial Native American Skirt (mink)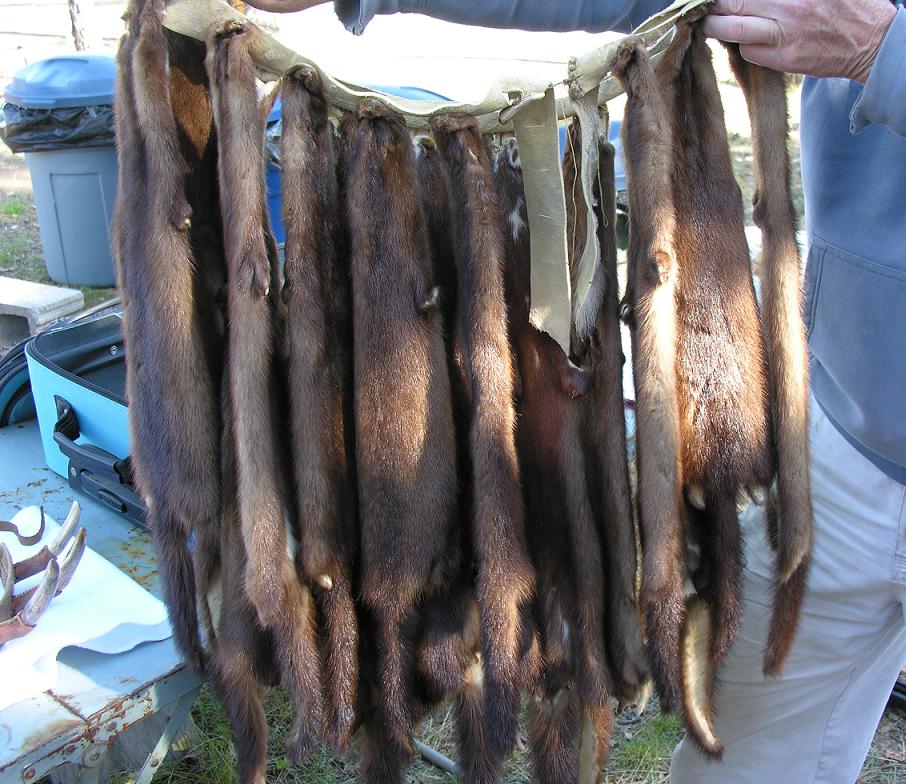 Ceremonial Bead Necklace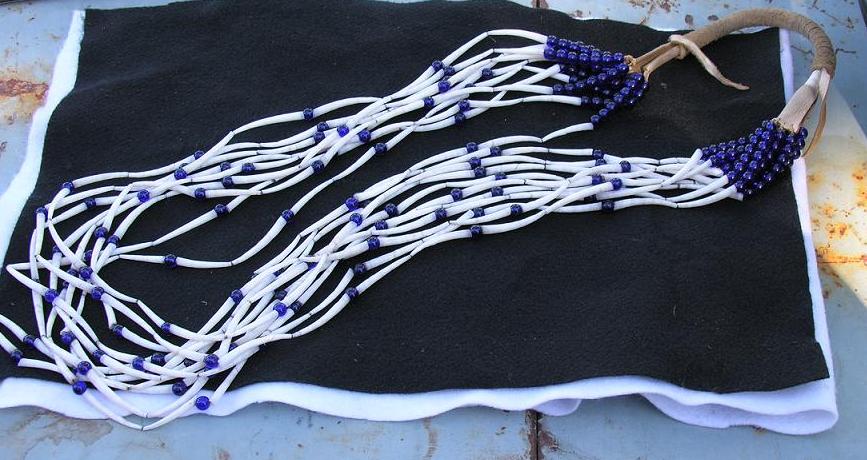 Traditional Shell Necklace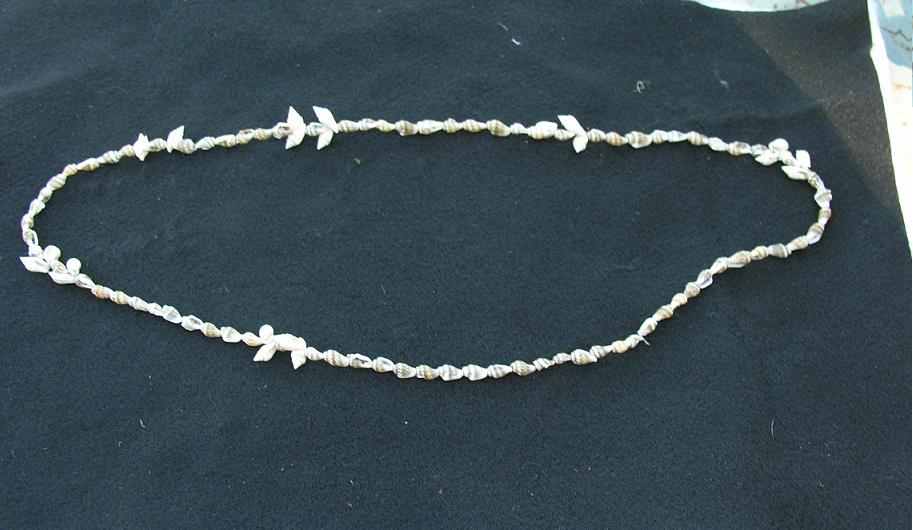 Ceremonial Native Americal Sash