Betty Roberts Knapping Jig
This knapping jig was designed an built by long-time PSK member Betty Roberts of Oroville, WA. It was intend to provide some mechanical advantage to those experiencing difficulty with regular pressure flaking, particularly this with physical impairments.
The unique design feature a 9" Locking Drill Press Clamp (about $8), an inclined board ramp, and two lever devices.
Betty modified the drill press clamp by removing the 'ring nut' and substituting a regular hex nut and washer to secure the clamp to the board. She also remove the tip of the clamp arm and substituted a flat face with a hard rubber pad (see photo 2).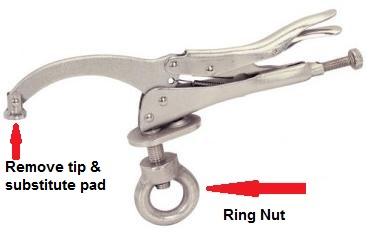 The jig also feature two lever devices. The first is a plastic tab with a hole through which a pressure flaker or Ishi stick tip is placed allowing one part of the edge to be worked at a time.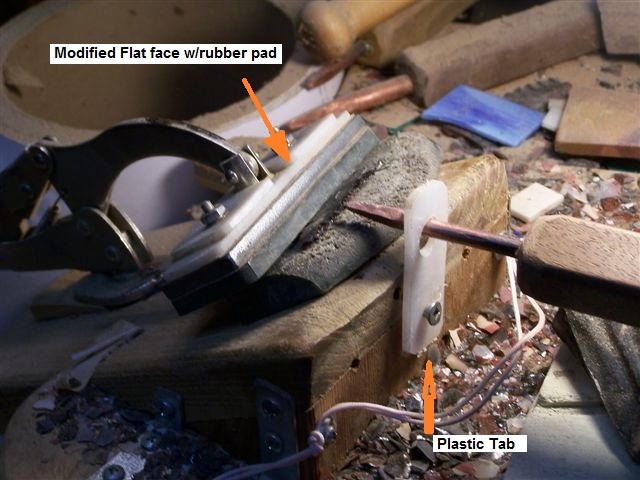 The second lever device is a short length of plastic-coated steel line (fishing line) that allow the knapper to move the pressure flaker along edge.