Glass Buttes Knap-in 2012
'Welcome to our Family'
Steve Allely Quote to some Noobies
We made the "Headlines!"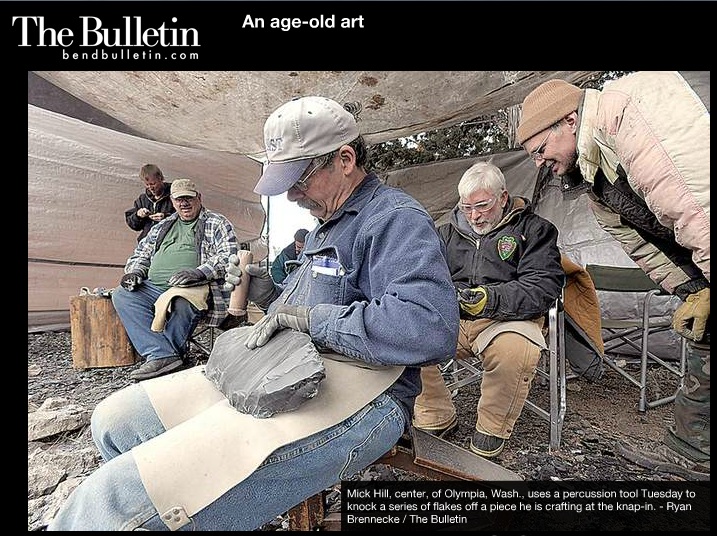 The "Buttes"
The Knappers (at least some of them!)
Emory and Trapsetter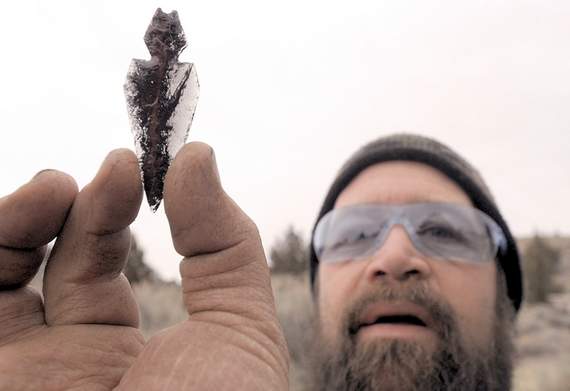 Mick Hill Sam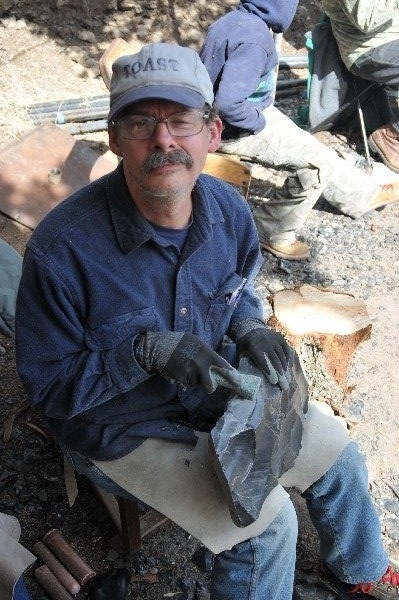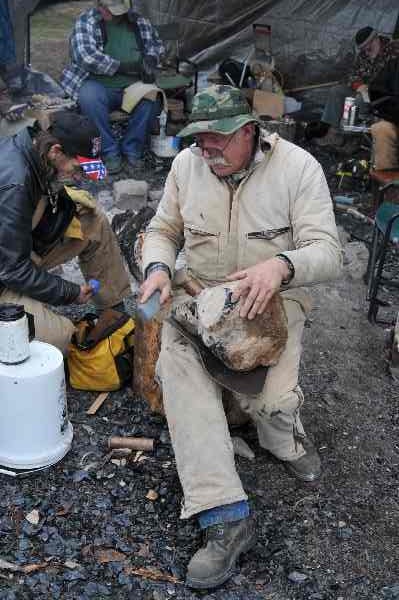 Bob Popp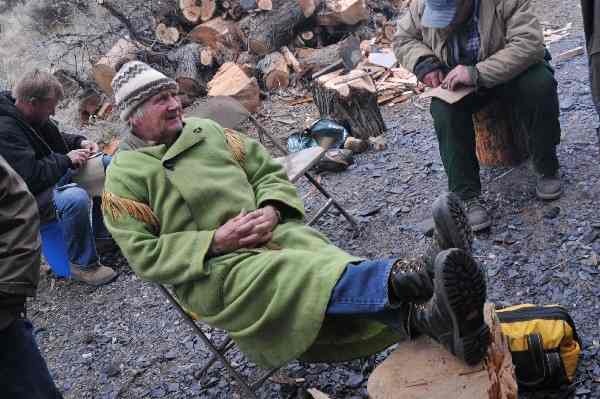 <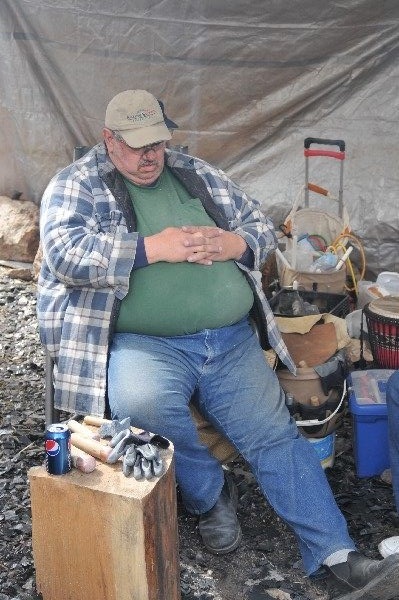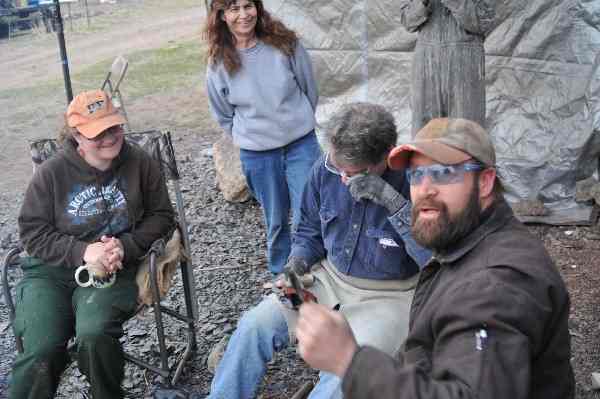 'Host' Rocky Male*
*The 'host' at Glass Buttes is strictly a honorary title. The Glass Buttes Knap-in is an informal gathering of like-minded people.
As good stewards of the public land, the host arranges and pays for the Porta-Potties and insures the policing of the area. In order to cover the cost of the Porta-Potties, which in not trivial, a donation can is set up, competitions organized and an auction of donated items is held.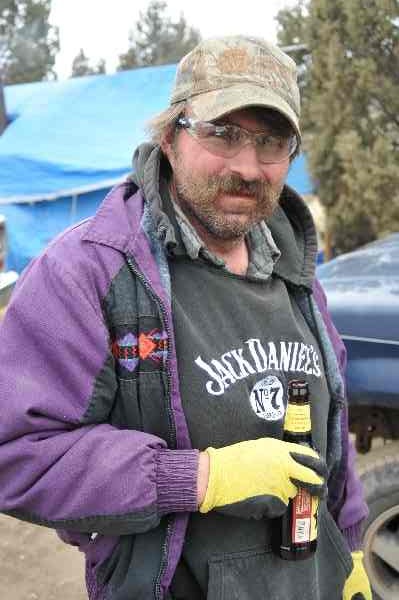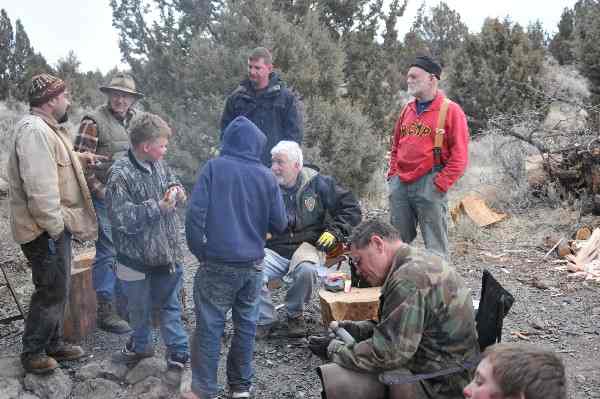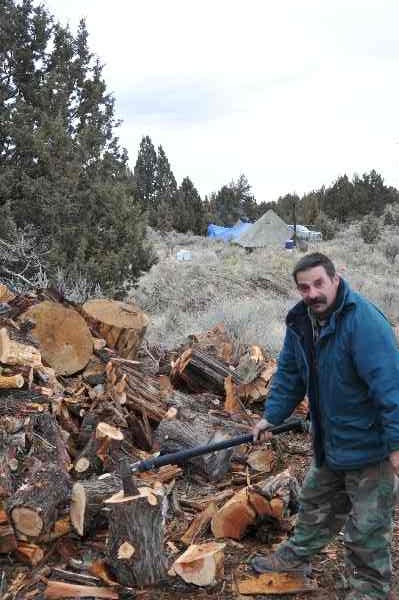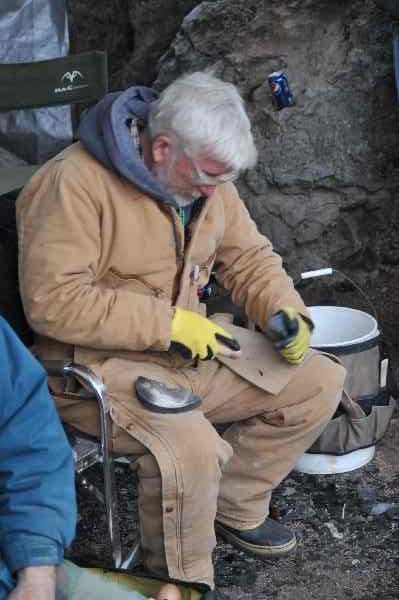 Mick with the Blind Knapper Ishi Stick/Cane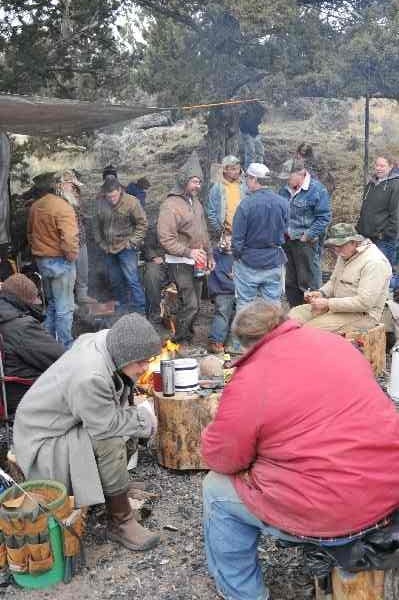 Noobie Knappers (youngster and cowboy hat)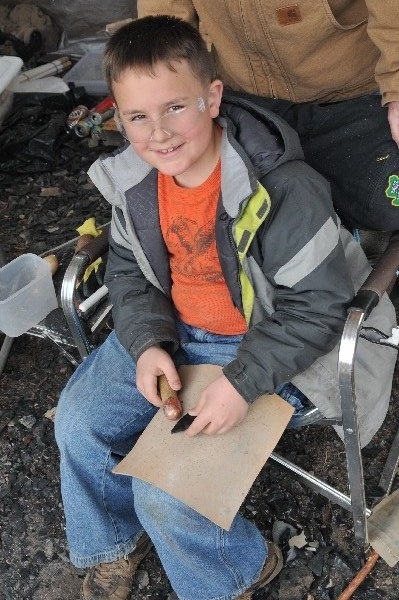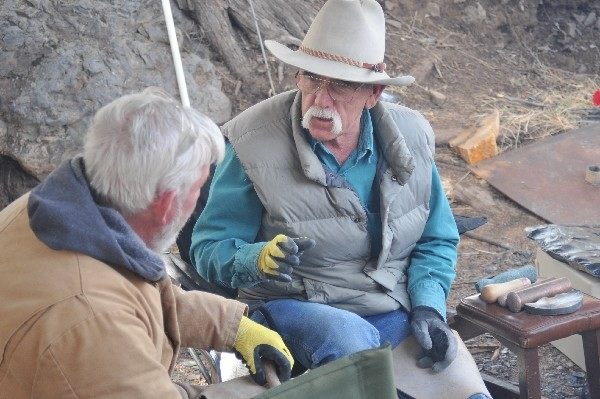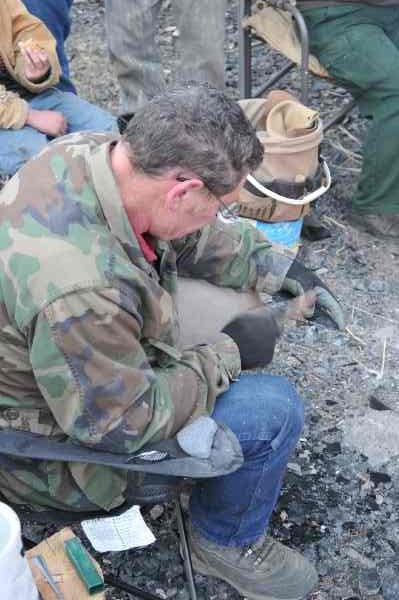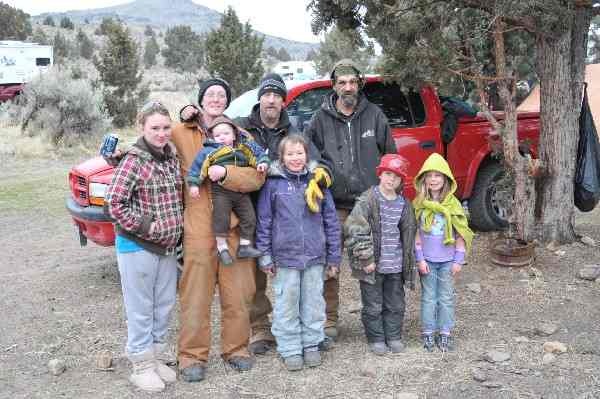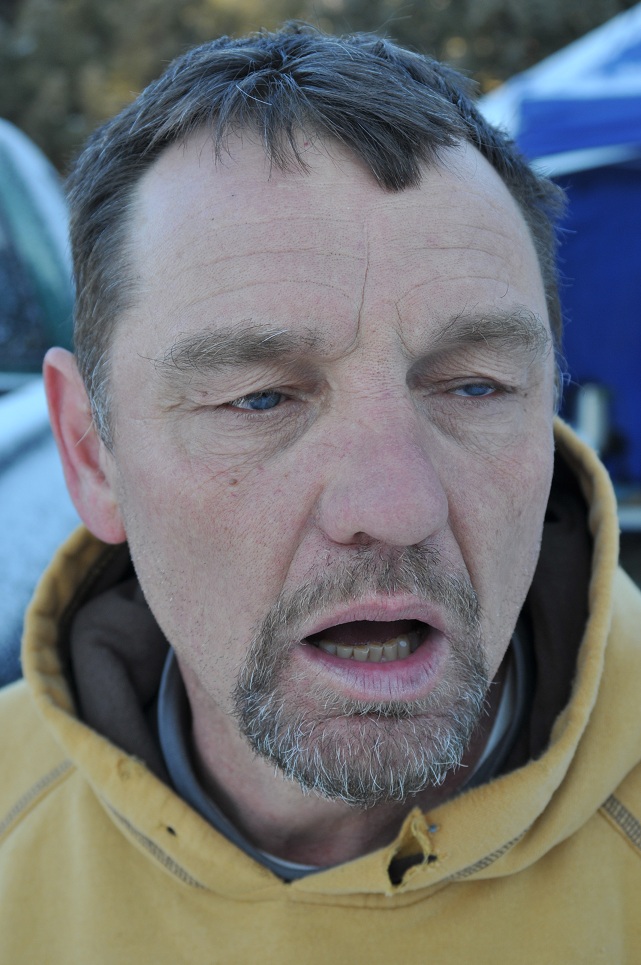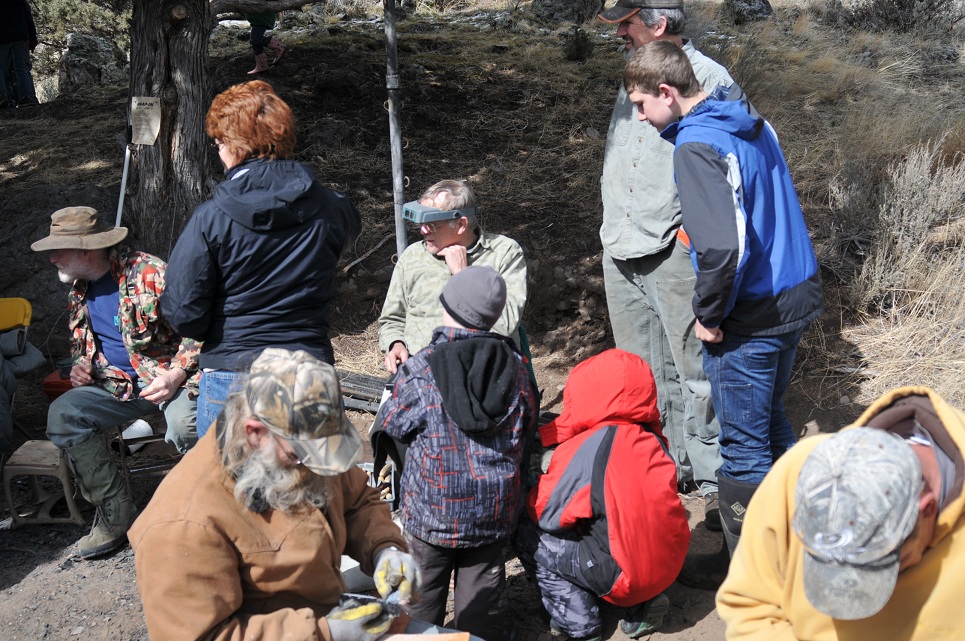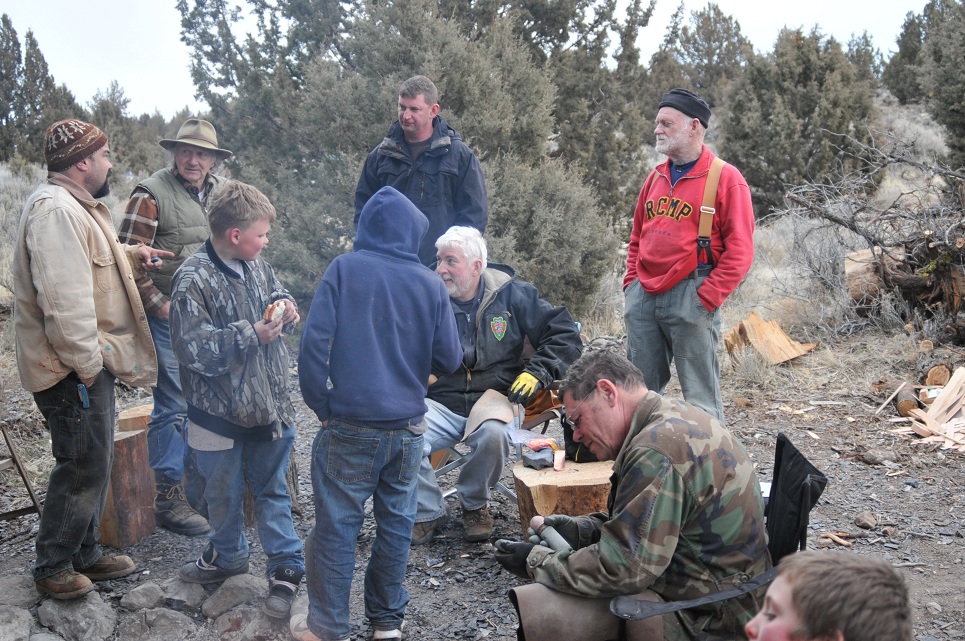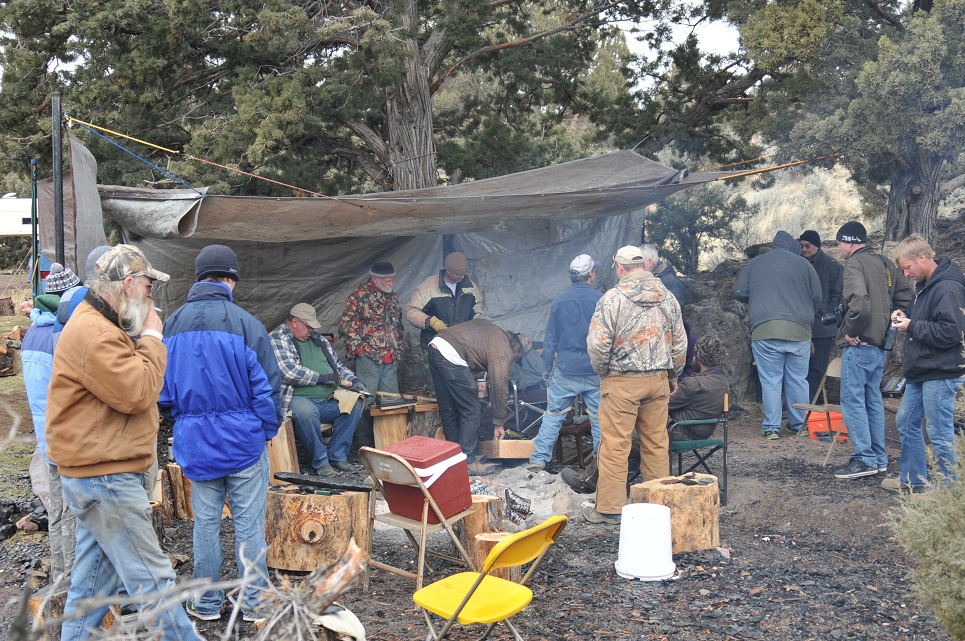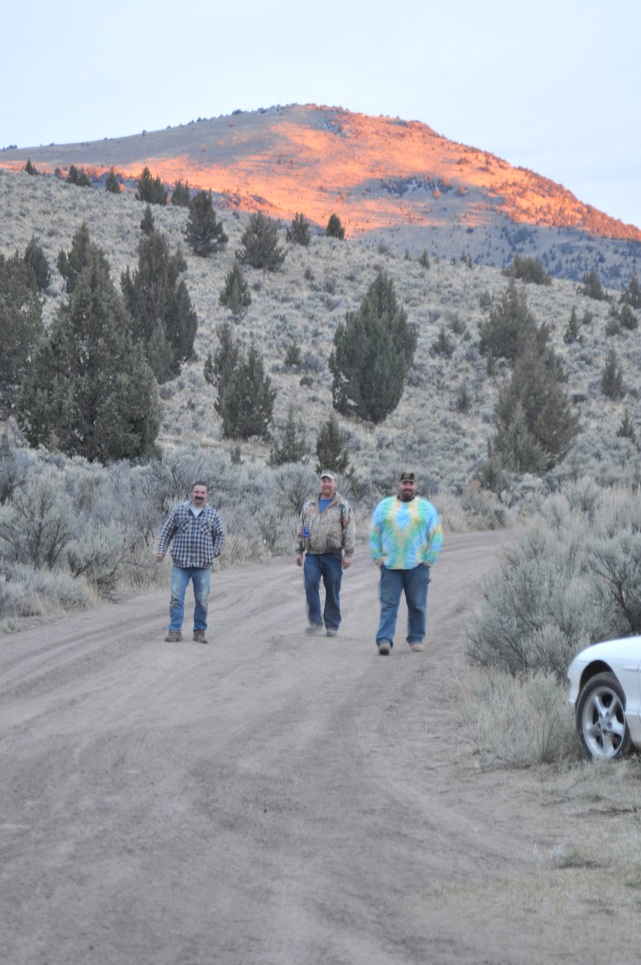 10-Speed Co-winners Steve Allely and Emory Coons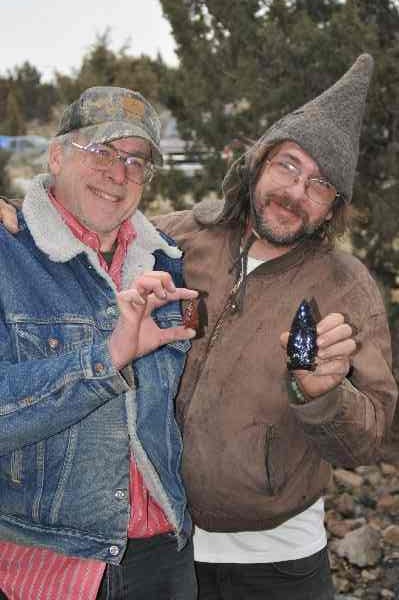 10-Speed
A friendly competition to help raise money to cover the cost of Porta-Pottys, etc. Each knapper/competitor wanting to participate donates $5 to the pot along with a rock.
The rocks are numbered and matching numbers placed in a hat. Each knapper draws a number from the hat and receives the rock corresponding with his/her number.
When each knapper has their rock and is ready the competition begins. The knappers have exactly 10 minutes to produce the best point.
Points are graded on style, flake pattern, symmetry, aspect ratio and overall appeal.
The winner splits the pot with the host. This years co-winners were Steve Allely and Emory Coons, both of whom donated their share to cover the cost o the knap-in!
Marking the Rocks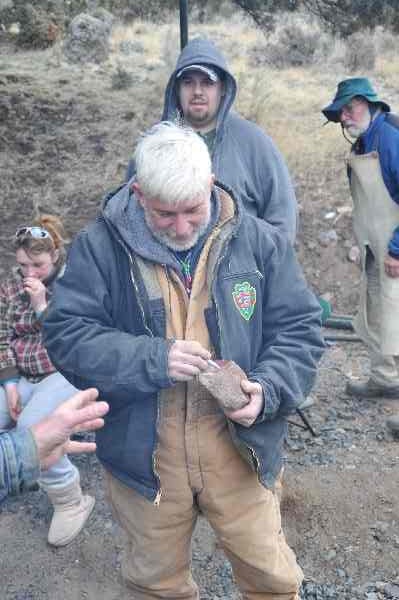 Passing the hat - Gerry's hoping Mick will hurry up - his head was getting cold!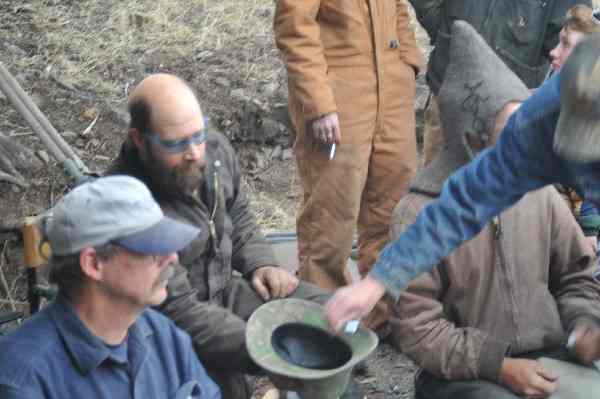 Jim Keffer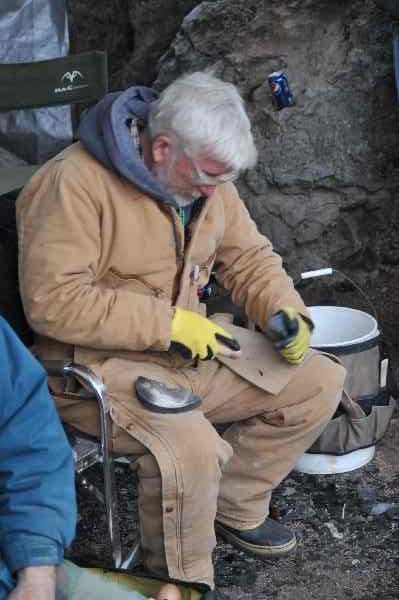 Donn Paris
Emory Coons
Jim Smith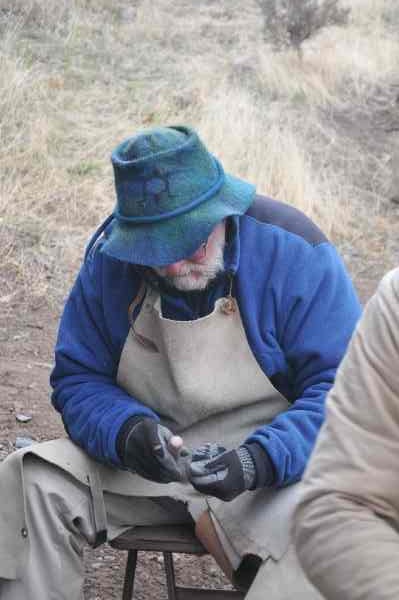 Winners - Steve Allely and Emory Coons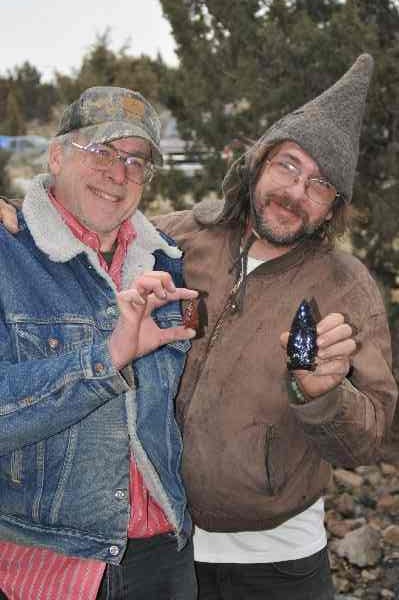 Perspective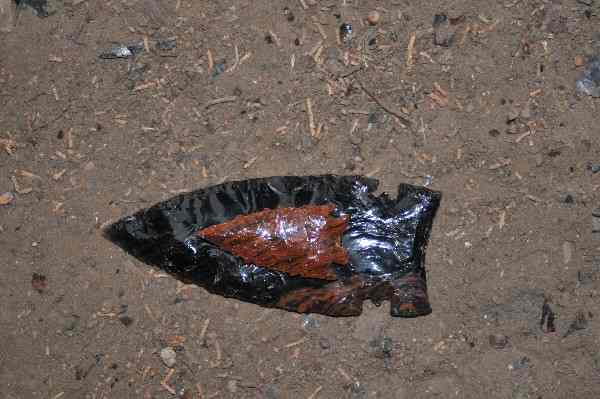 Knappers at the 2012 Glass Buttes Knap-in
Searching for Knappable Rock
photos courtesy of Big Bad Brad Baughman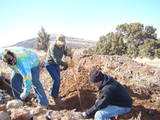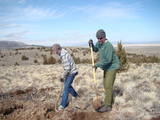 Random Photos