Ft Knapadonia Weekly Knap-in

Joe Higgins hosts a weekly knap-in at Ft Knapadonia on Whidbey Island. The knap-in is every Wednesday and Saturday from about 9:00 am until sometime in the afternoon.

Free rock is provided, loaner tools are available as are safety glasses and gloves. All instruction is free.

In addition to flintknapping, the group also ocassionally does beadwork, leatherwork, arrowmaking, bowmaking, blacksmithing/bladesmithing and various other primitive skills

There is usually a potluck lunch.

Everyone is invited and if the weather is good we knap outside. However, due to limited space, advance reservation are require if the weather does not permit knapping outhdoors. Joe tries to accommodate everyone who'd like to come but space is limited to about 15 knappers.

Address (approximate):

<

4407 Moran Rd

Oak Harbor, WA 98277

Directions:
To get to the knap-in - drive north past Seattle about 70 miles on Interstate 5. Take the 230 off-ramp to highway 20 and go west toward Anacortes. Take highway 20 turn off to Deception Pass. Go past Deception Pass about 2 miles and turn right (west) on Banta Road. Follow the signs from Banta Road to the knap-in. There are stores and restaurants/fast foods in the area. Contact Joe Higgins at (360) 720-1076 or (360) 675-4943 for more information on fishing and the knap-in.
Map: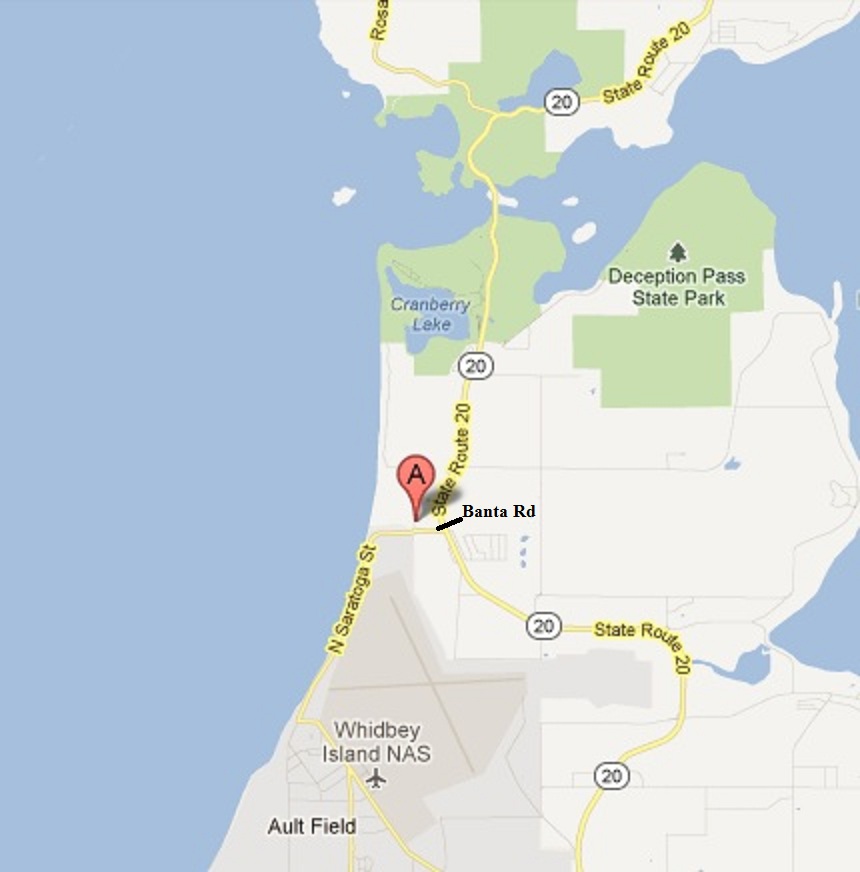 Aerial View: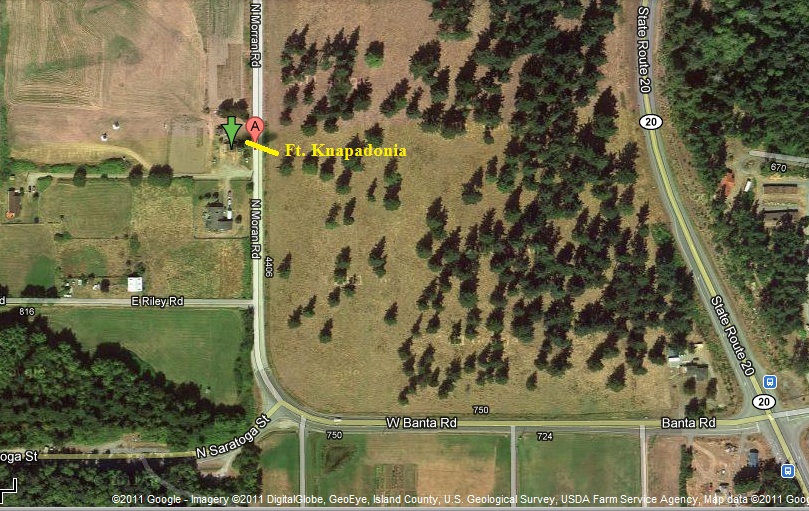 The Fort