Fort Knapadonia Knap-in Report - August 2011
You can have you cake and eat it too!
Many thanks to contributing photographers Bettye Hensel, Joe Greenwell, Joan Urata, Dave Rauschenberg, Beverly Keffer and Woody Woodside
Once again, Dr. Joe Higgins hosted an outstanding knap-in on the north shore of Whidbey Island, WA! This was one of the best attended knap-in in recent history and one of the most enjoyable!
There were the usual daily knapping sessions, interrupted by late afternoon fishing. While the fish were late in coming, only a few caught during the first several day, it pick up considerably during the weekend.
Attendees also had an opportunity to learn tomahawk throwing technique thanks to the new 'hawk target and half dozen tomahawks made by bladesmith (and knapper) Blain Kuykendal. Several archer/knappers availed themselves of the many targets set up in the eight acre field, recently mowed (again thanks to Blain). And a few arrows were made just for good measure.
We carried on the newest tradition that was started at the Bitterroot Valley Knap-in in July - more potluck dinners. Rather than just the traditional single main potluck dinner we enjoyed several with entrees of Fried Chicken and Home Made Spaghetti (made from scratch on site!). Having potluck dinners has made dinner time much more enjoyable. Rather than cooking complete meals for one or two people (or whole families), each knapper/spouse/family needed only to bring a single dish. Whipping up a single dish seems to bring out the best dishes! These potluck dinners also bring knappers and their families together to share both food and camaraderie. This is one tradition that will continue at our future knap-ins.
The main potluck dinner was the MAIN EVENT! Grilled albacore tuna, caught the week before by Joe and his son and son-in-law, and grilled salmon were the main entrees. These were supplemented by Elk stew made by Woody Woodside and a Moose chili made by Valli Eichstedt. The terrific side dishes of vegetables, salads, fresh fruit, chips and dips, etc, were followed by an amazing assortment of pies, cobblers, sticky buns, cookies and cakes, including an incredible PSK Logo Cake provided by Karen Rayner!
There was as much to see as there was to do. There were long tables of knapping and other Paleo Art displays by noted artist Dave Rauschenberg, Jim Miller, Joe Higgins, Richard Urata, Larry Parr, Blain Kuykendal, Bow Bower, Greg Hochmucht, Jim Rayner, Woody Woodside Ron Trezise and others. Knapper art donated to the auctions covered the cost of the Porta-Potties and other knap-in expenses.
The highlight of the Knap-in came as night fell over the island Friday evening. Three OogaBooga Chiefs conducted the largest single initiation ceremony in PSK history, inducting 22 members into the Ear of Corn Society! The assemble OogaBooga members provide a 'rich' atmosphere with background music of no less than five handmade hide/sinew drums! We'd had a long stretch with no OogaBooga initiations between May of 2009 and July of 2011 but between the Bitterroot Valley Knap-in and the Ft. Knapadonia Knap-in we got caught up at least a little .
The knap-in ended as it had begun - with a bang! Sunday brunch consisted of Dungeness crab, and more Dungeness crab, generously provided by the host. Following the brunch there was an OogaBooga Funeral service for Debi Tage. Debi was laid to rest with full honors and mementos marking the modern era of flintknapping were added to her final resting place.
On behalf of Dr. Joe Higgins, many thanks to all those who, through their hard work and contributions, made this event such a tremendous success. Special thanks to the Knapadonia Weekly Regulars - Bob Bower, Jim Smith, Valli Eichstedt, Tom Sterling, Terry Grove, Chip Batcheller, Jack Locke, Jim Keffer and Blain Kuykendal.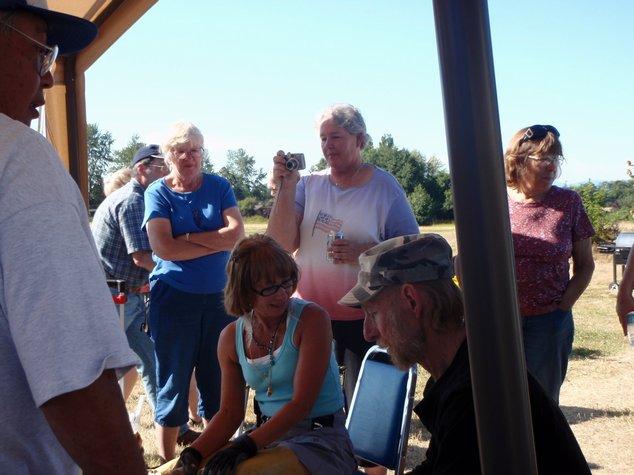 Lessons from Master Knapper Jim Miller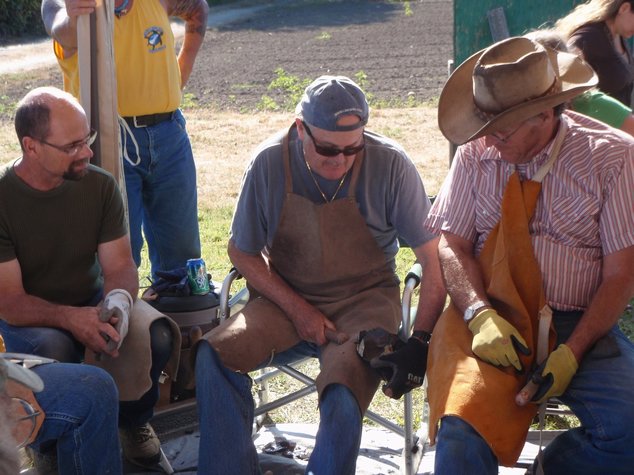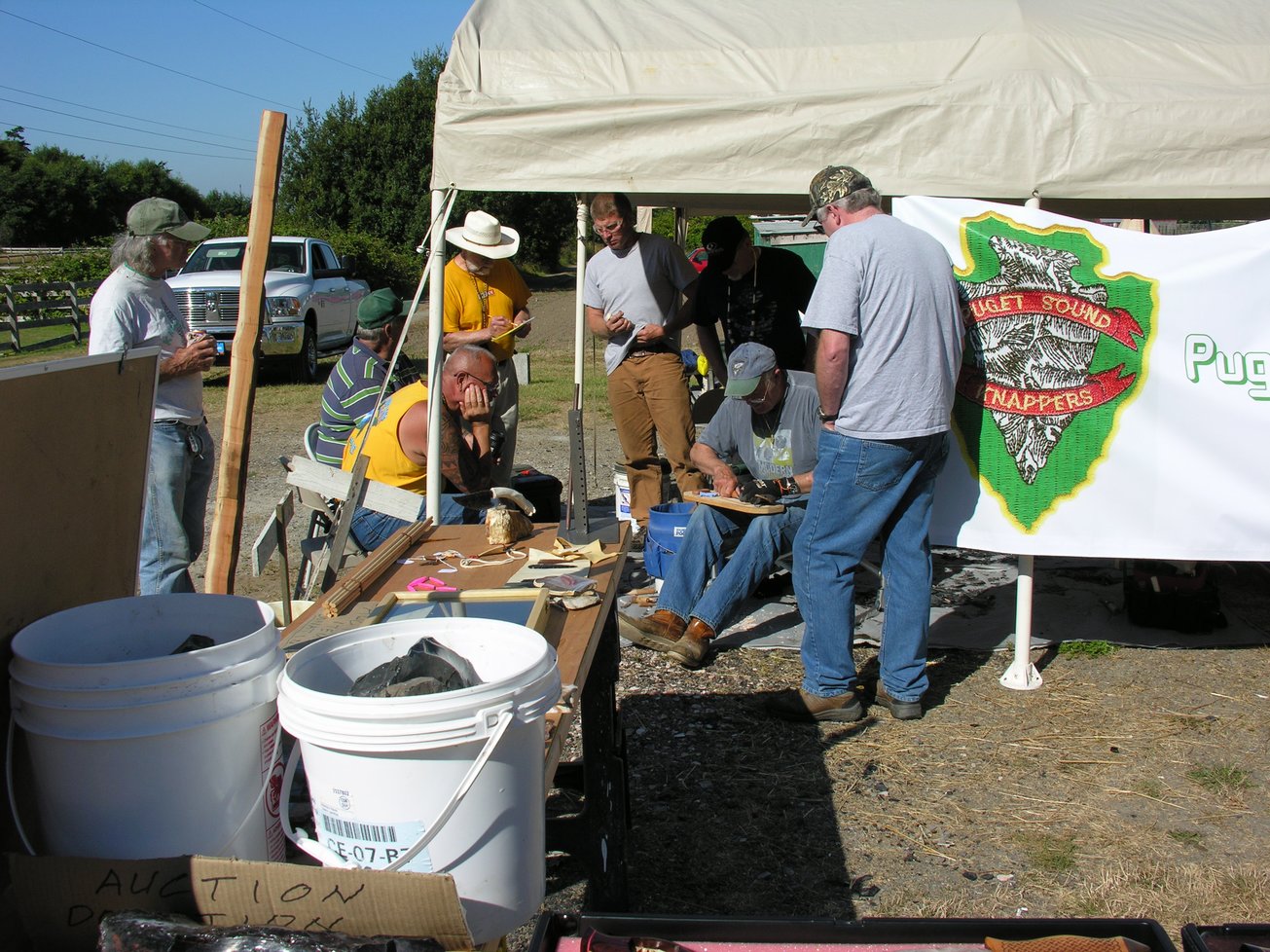 And that's how its done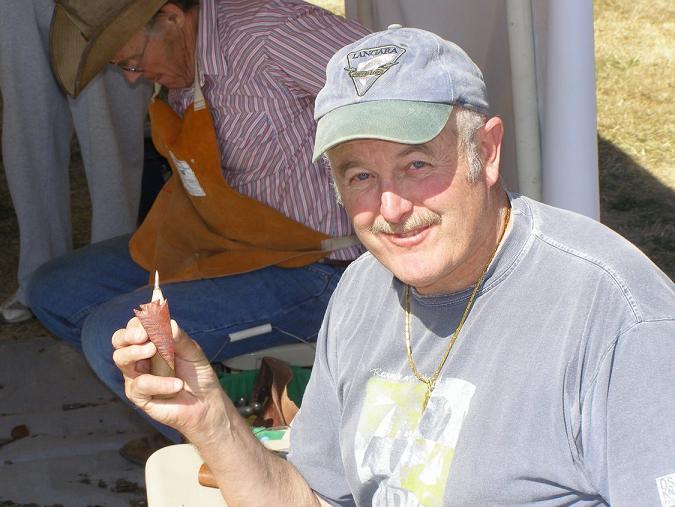 Helping out Noobie Lauren
(I teach better than I knap

)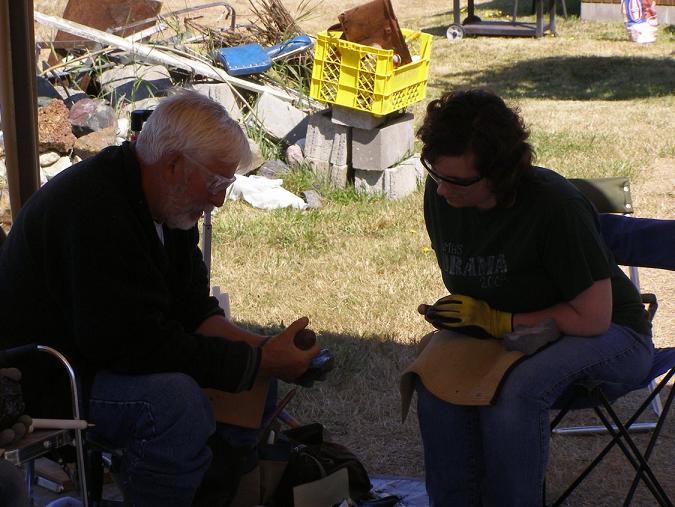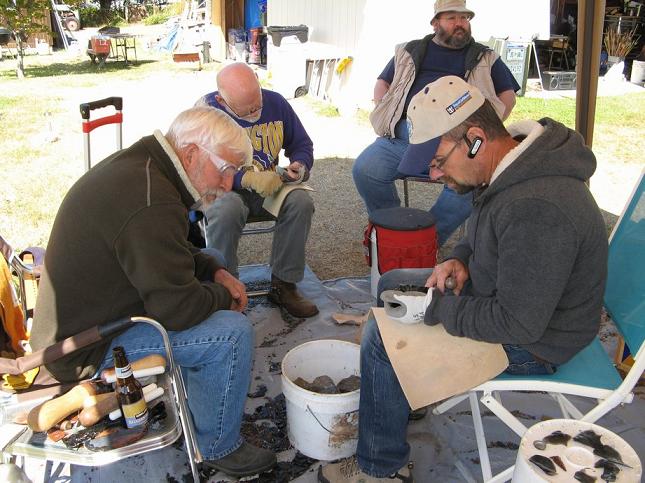 Two Noobies - A virtual Classroom!
Noobie Lauren (left) Teacher Reefer (center) Noobie Clyde (right)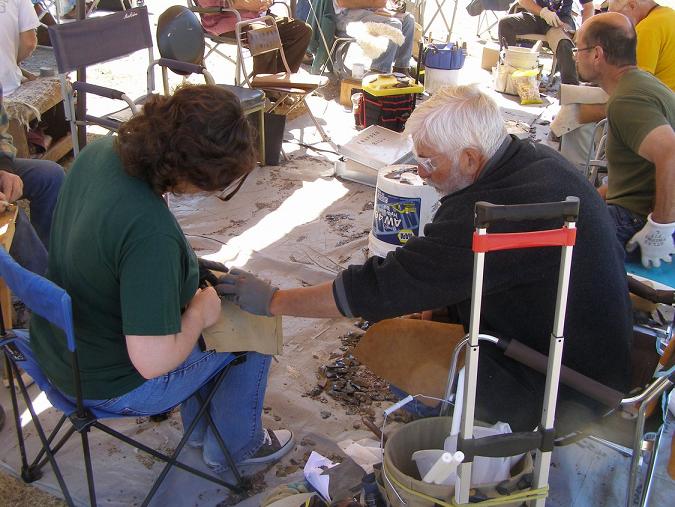 'Izzy' and Uncle Greg
This is Izzy's 3rd year at Ft Knapadonia!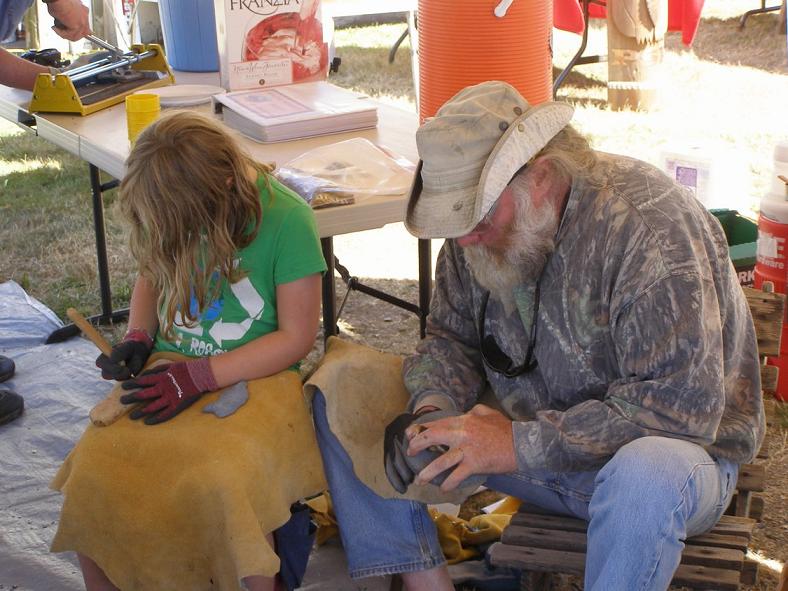 Dave Pehling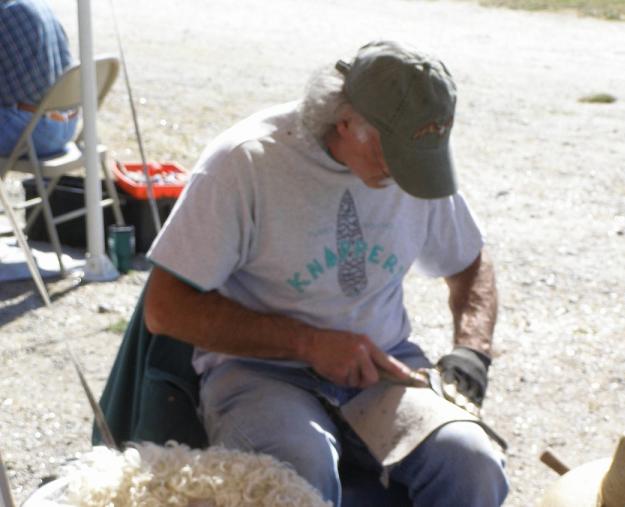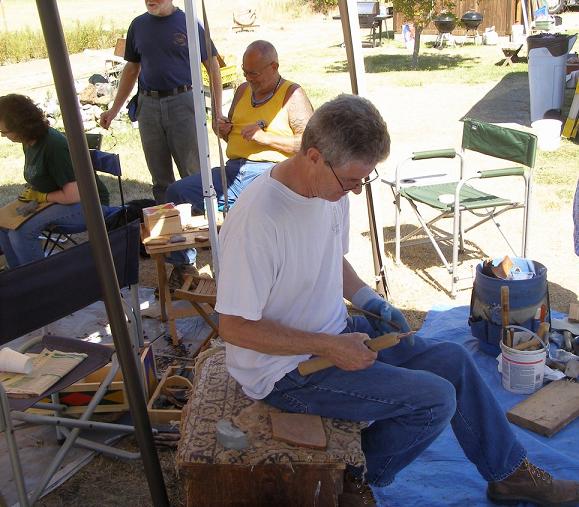 Bob Bower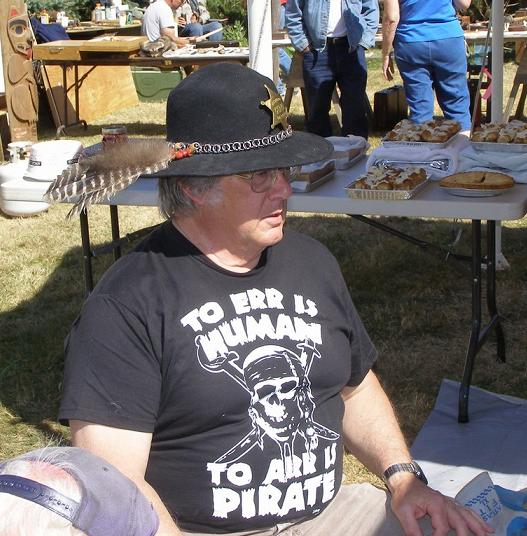 Knapper Bill Ken Kendall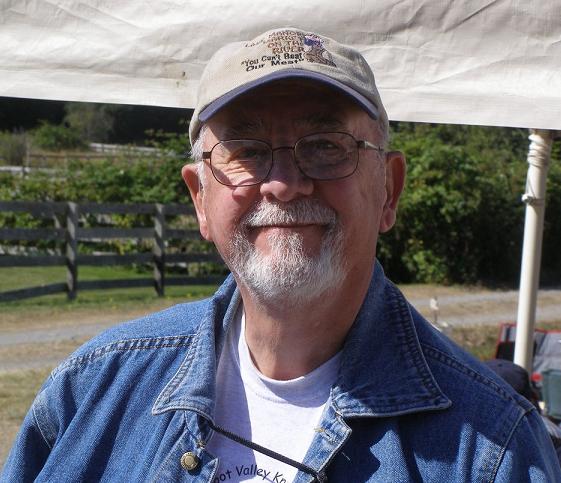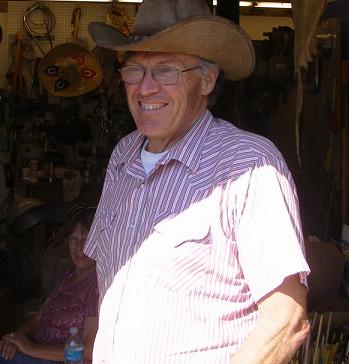 Greg Hochmuht Tom Appelhans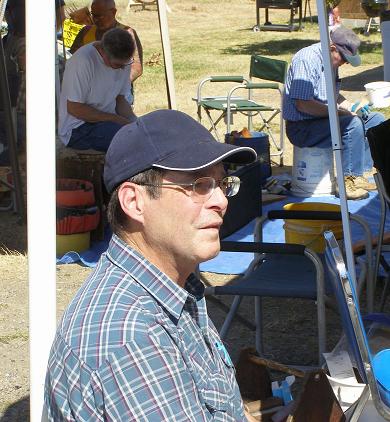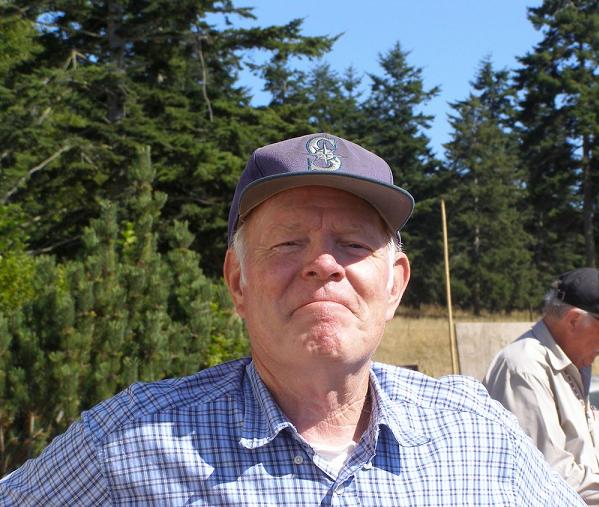 Future Knappers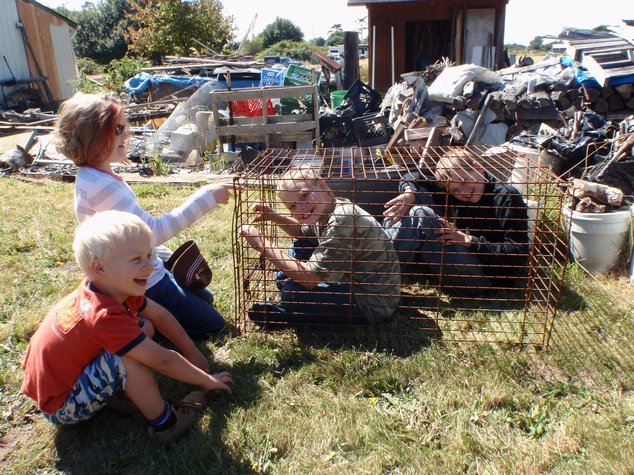 Knapping Competition - 2 Inch Goat
The Agony - Richard's OUT! Dave's Serious Side!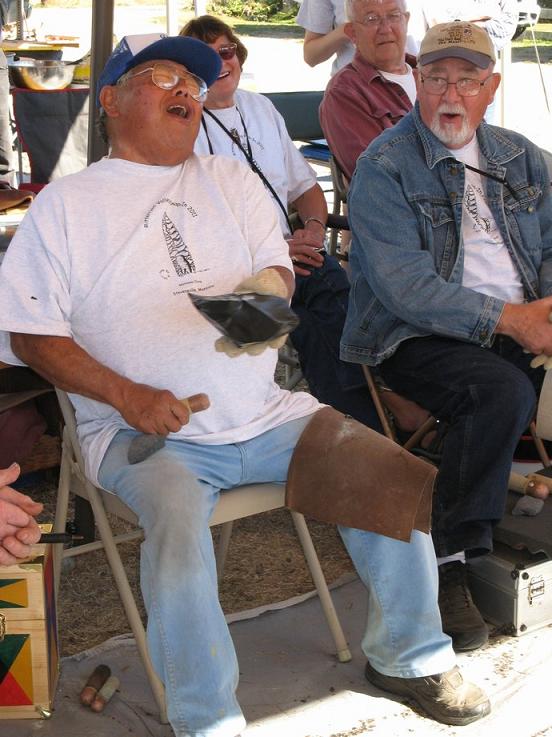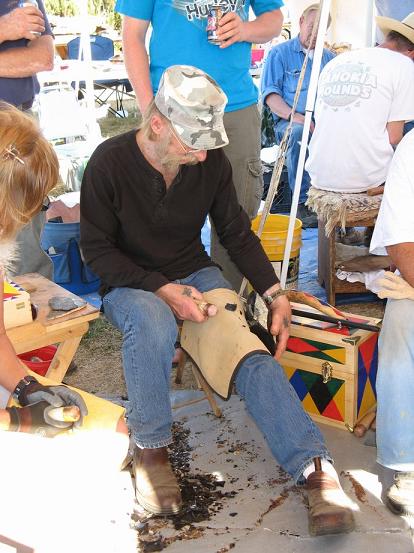 Knapper Bill Getting plenty of advice and 'encouragement' All Eyes on Reefer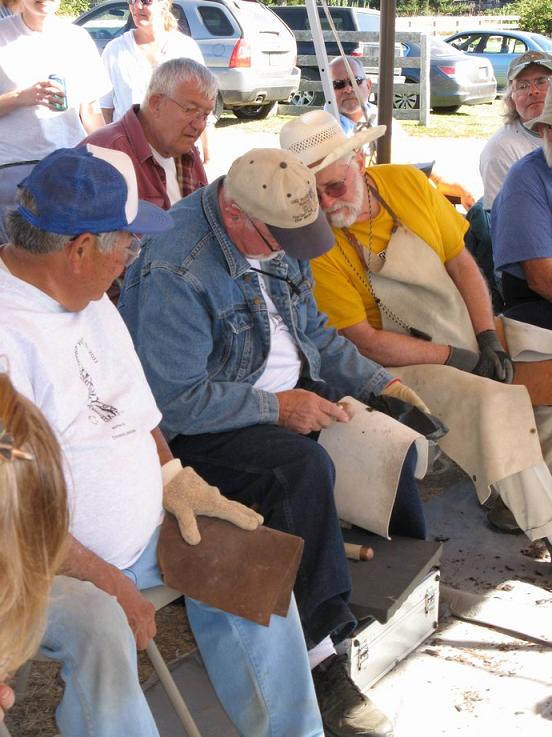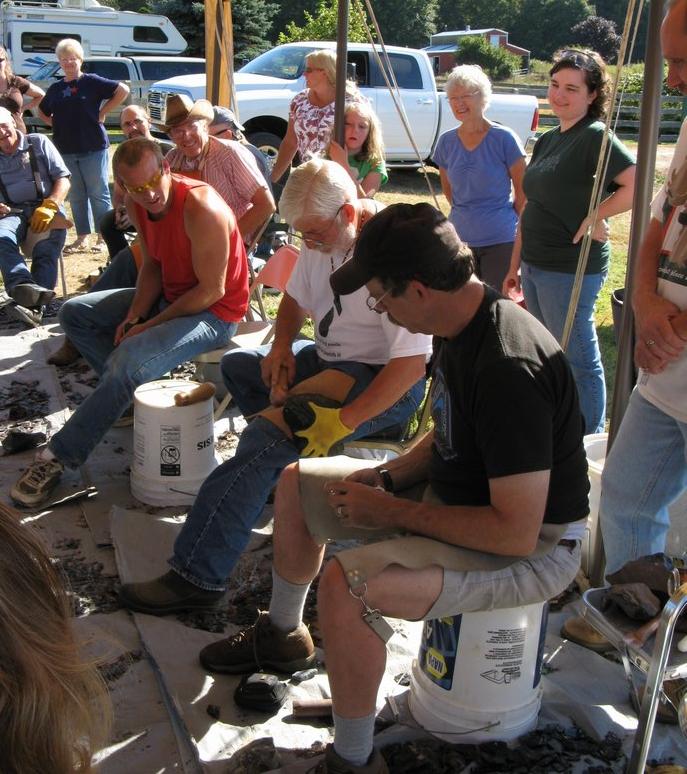 Valli Girl's Got the Spirit! Jim Smith - Winner (also won at the Bitterroot Knap-in)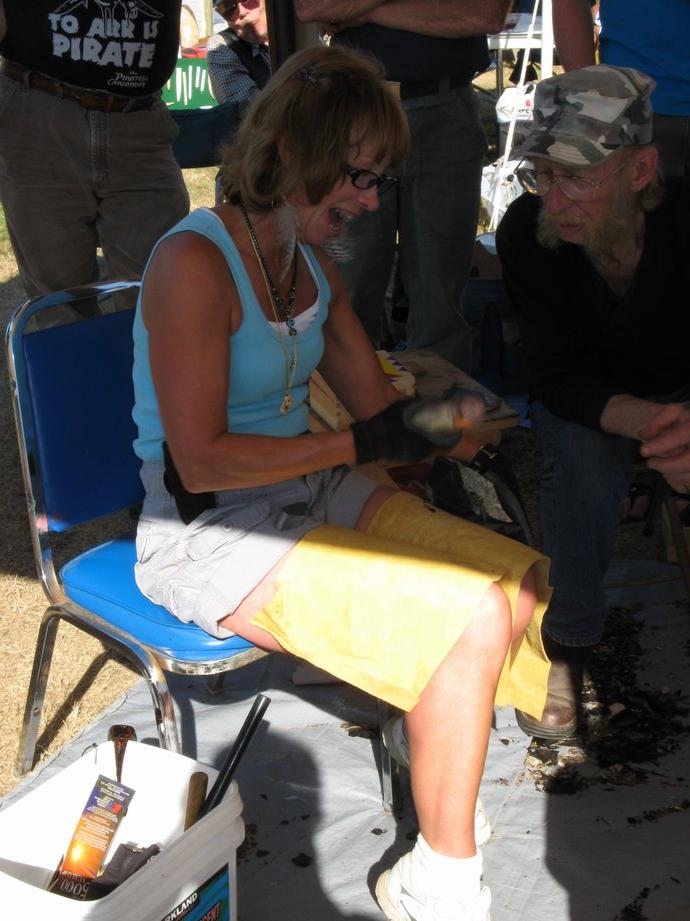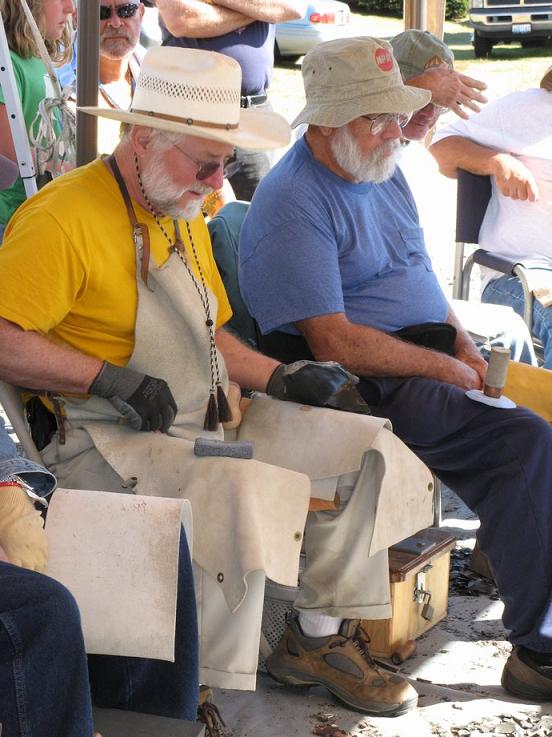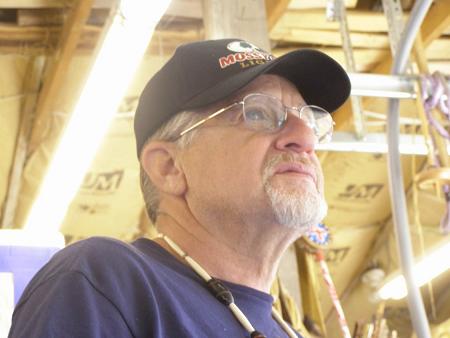 Knapping Art at the Knap-in
Jim Rayner Art
'Elk' Knife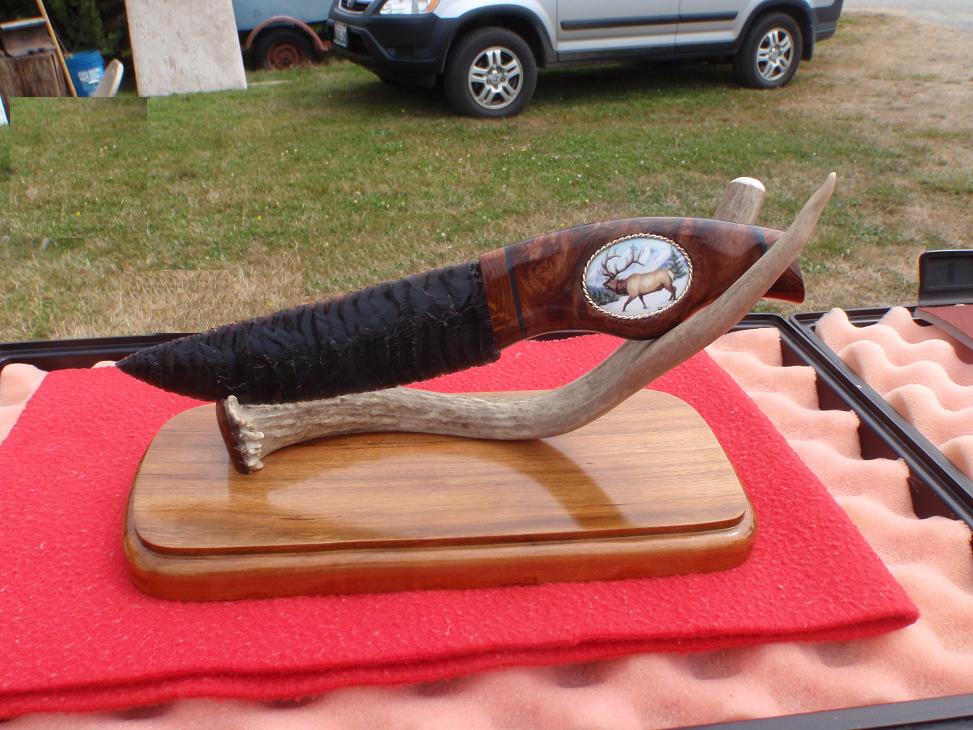 Jim Miller Flint Point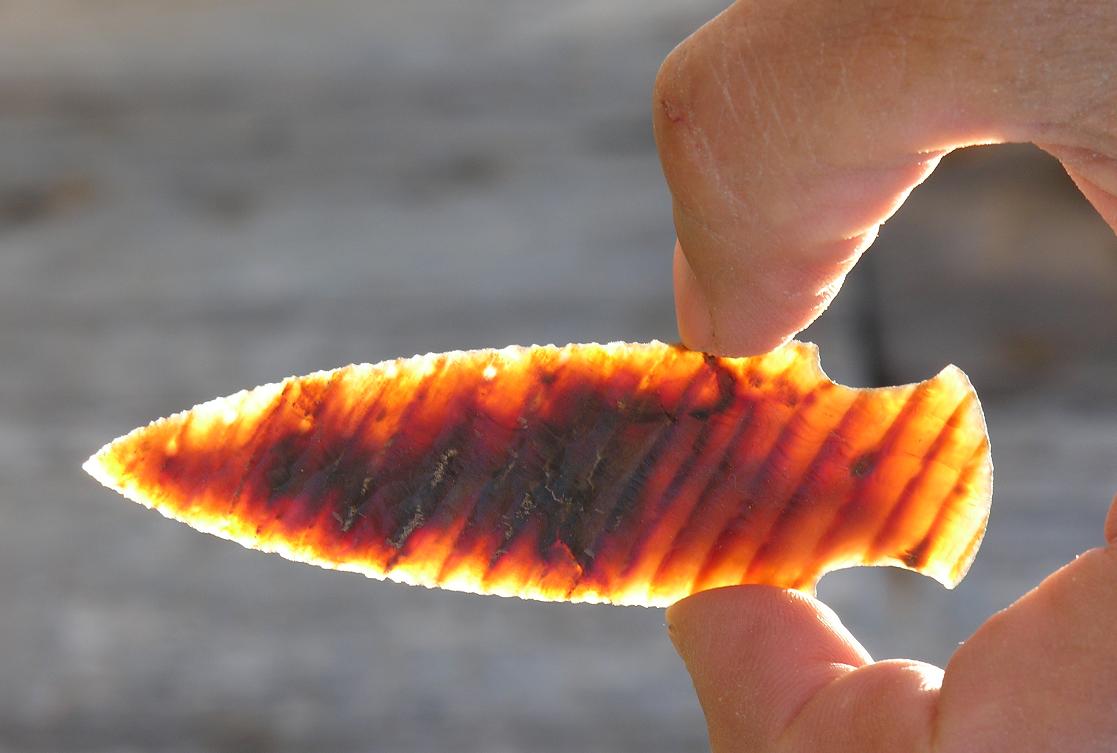 Dave Rauschenberg Display Points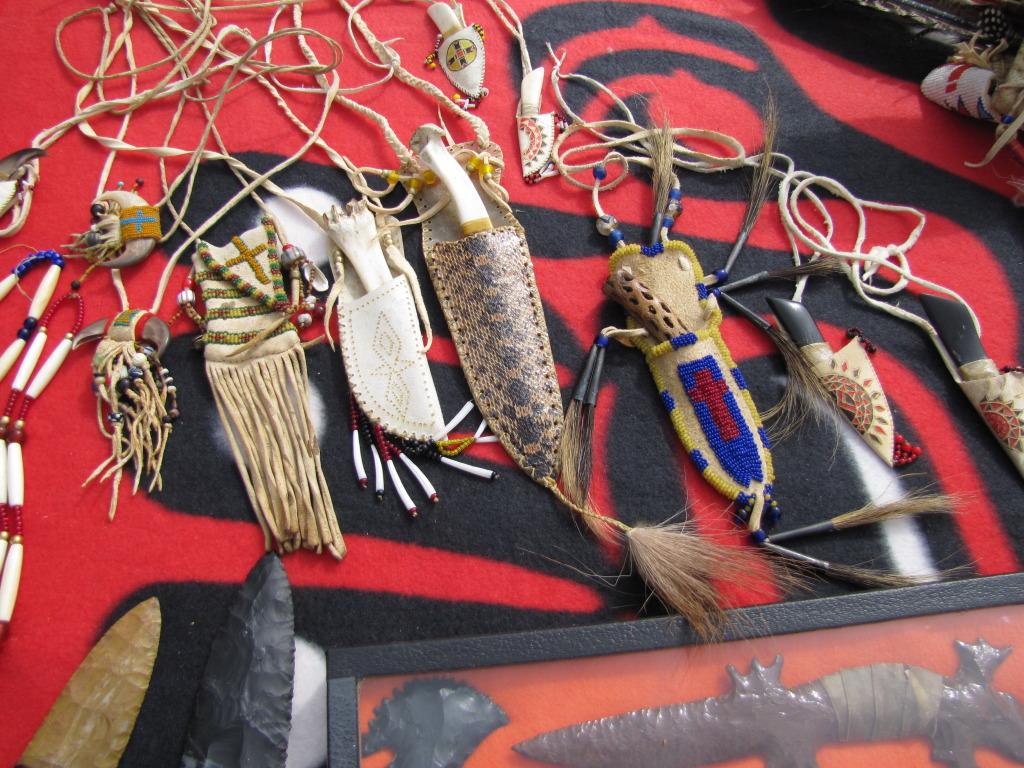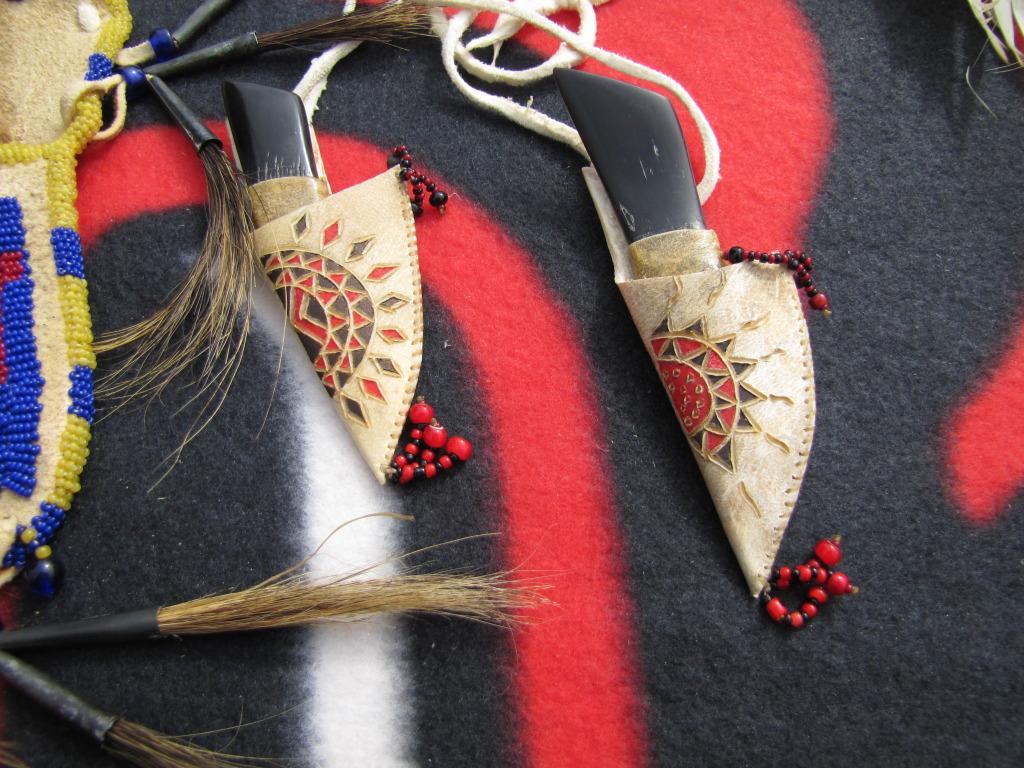 Bob Bower's Art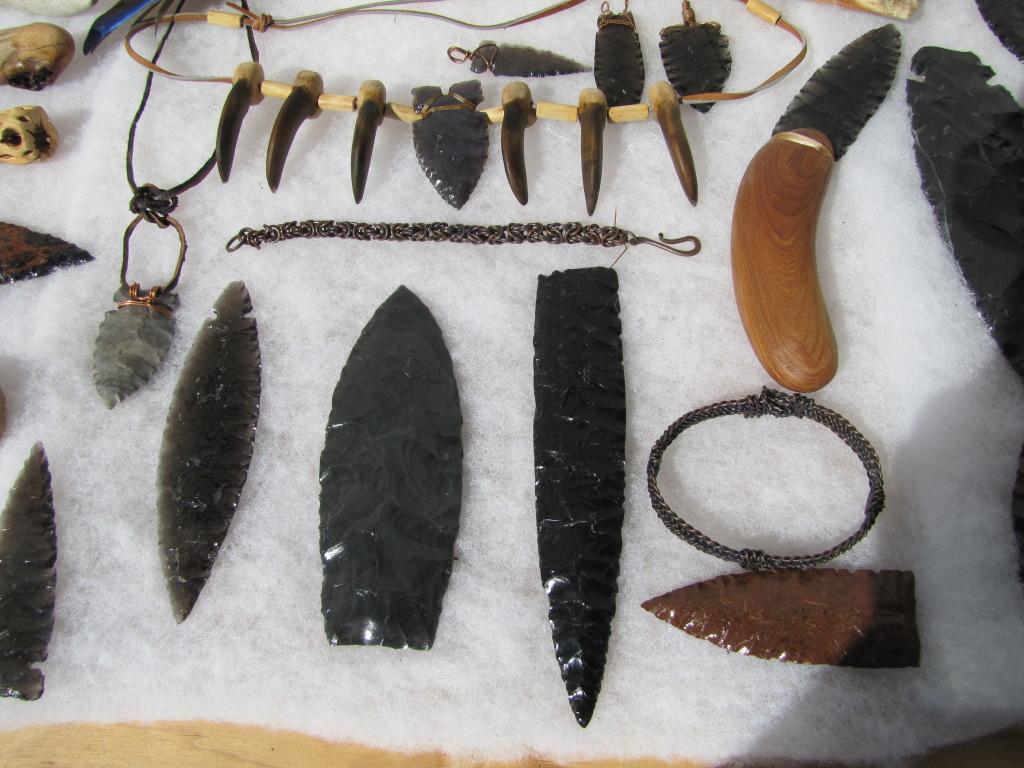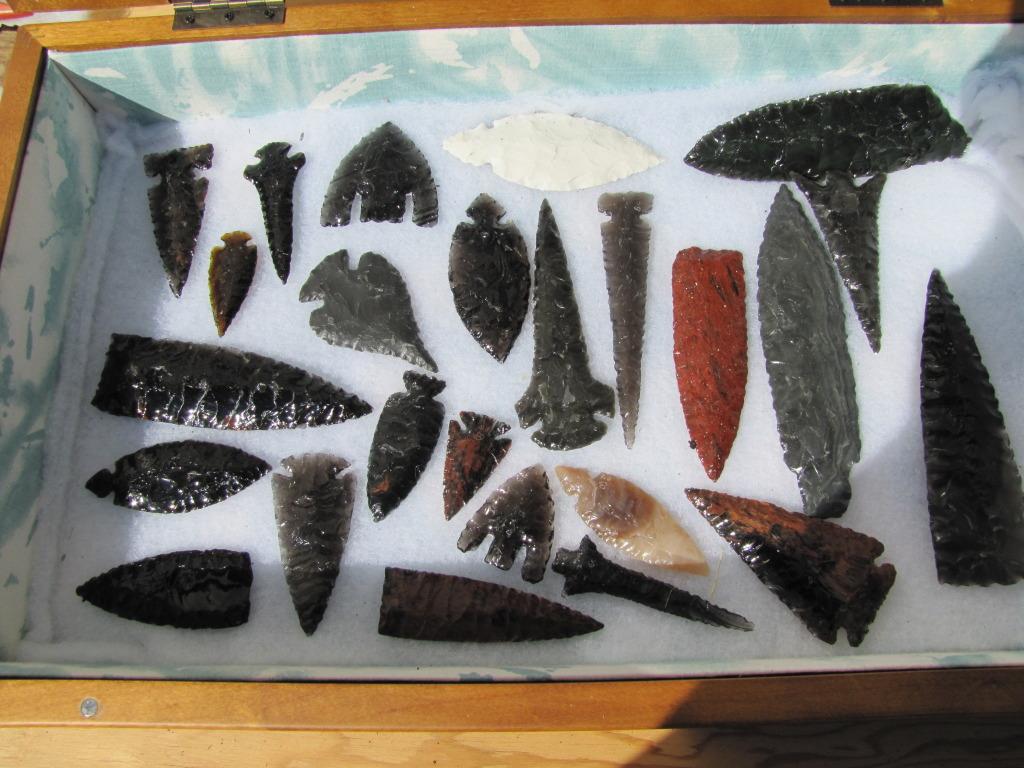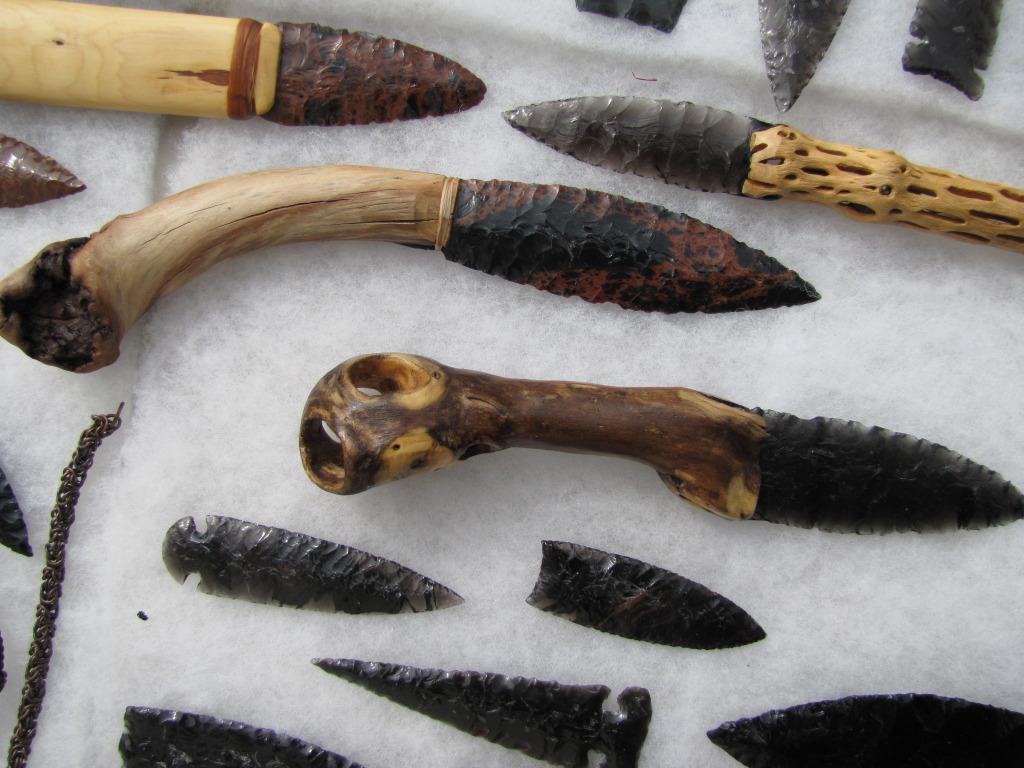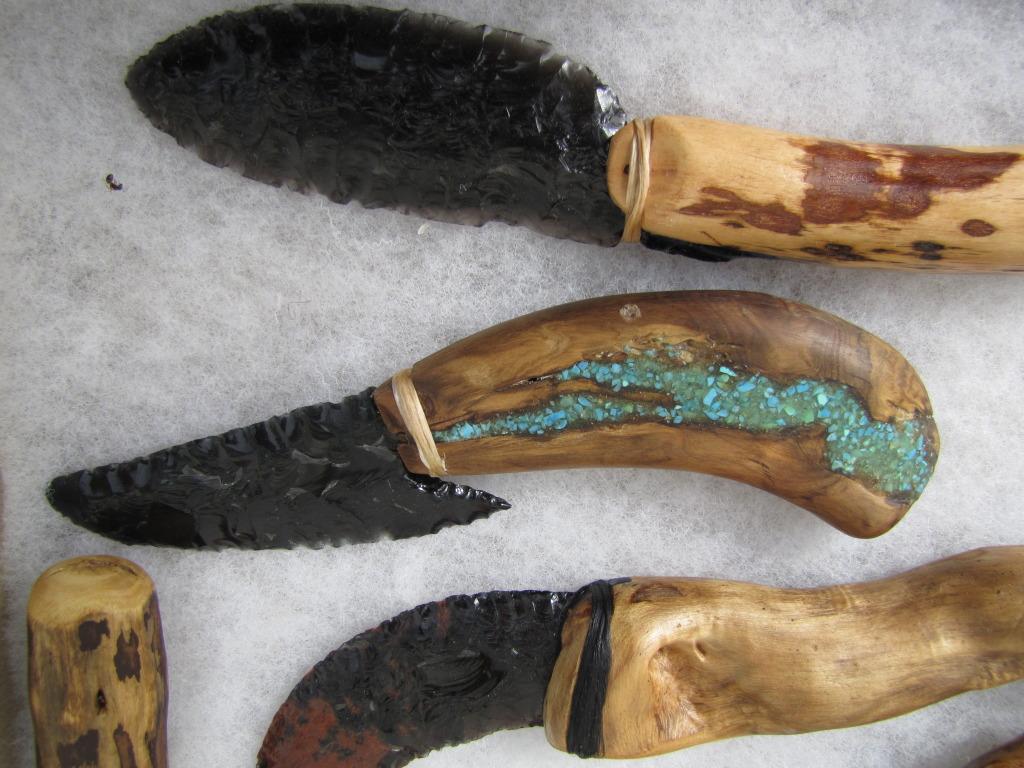 Fishing
Joe Greenwell Jim Rayner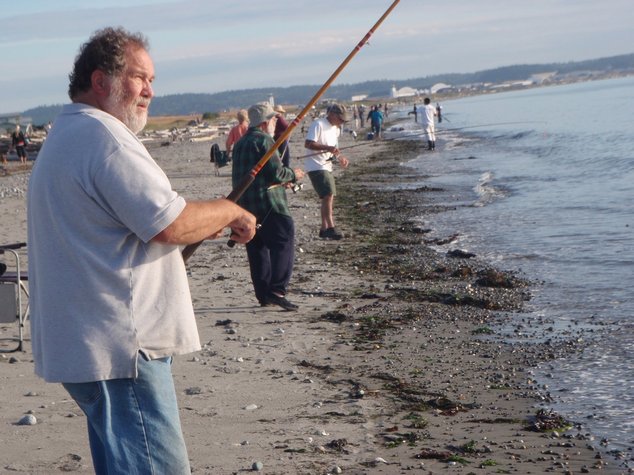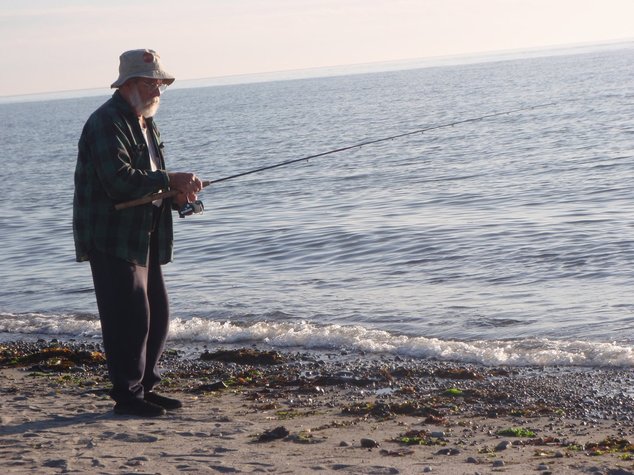 Joan and Richard Urata Karen Rayner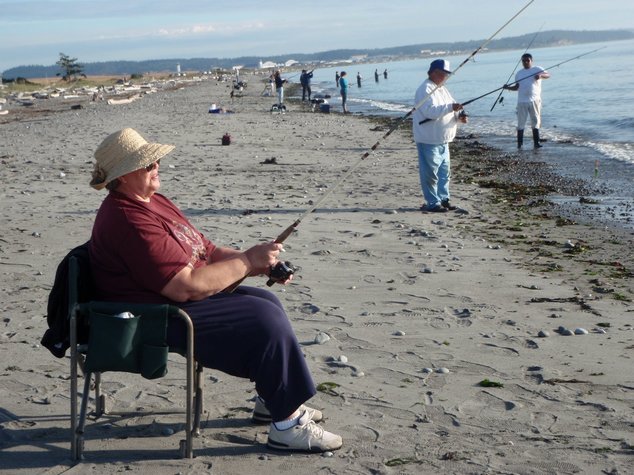 Jim Miller Richard Urata Jim Keffer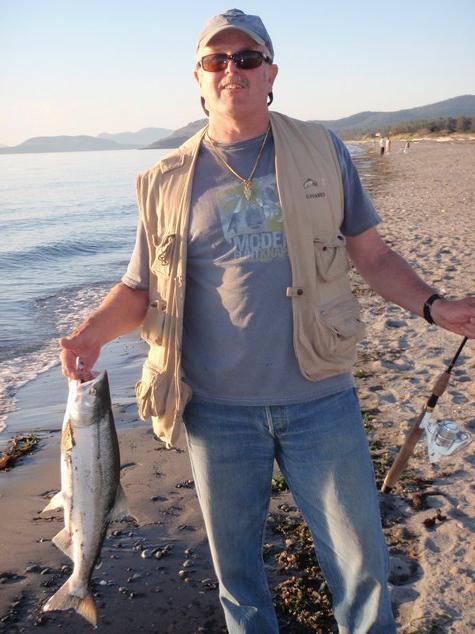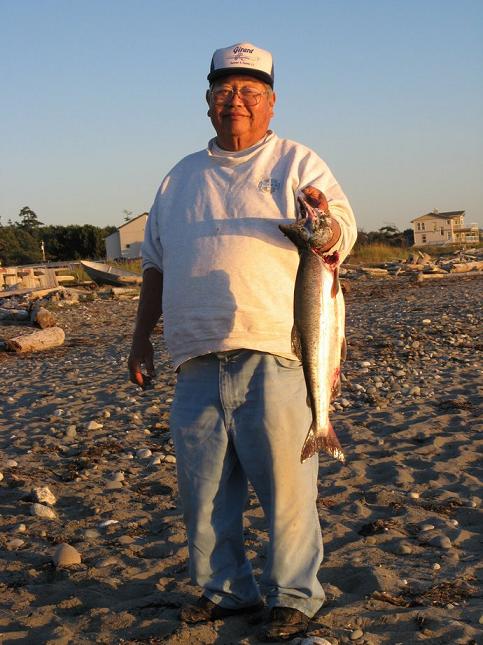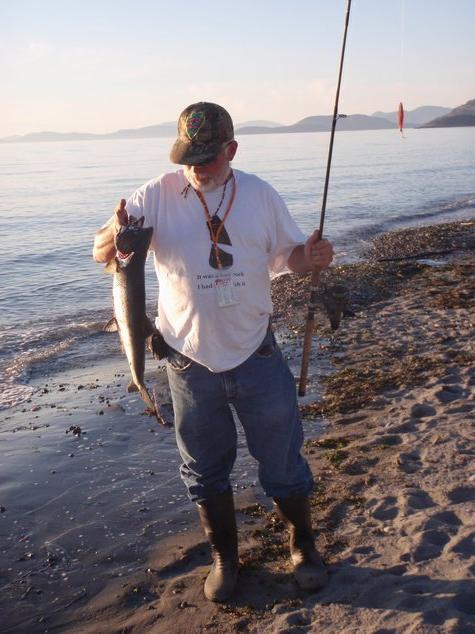 Saturday's Catch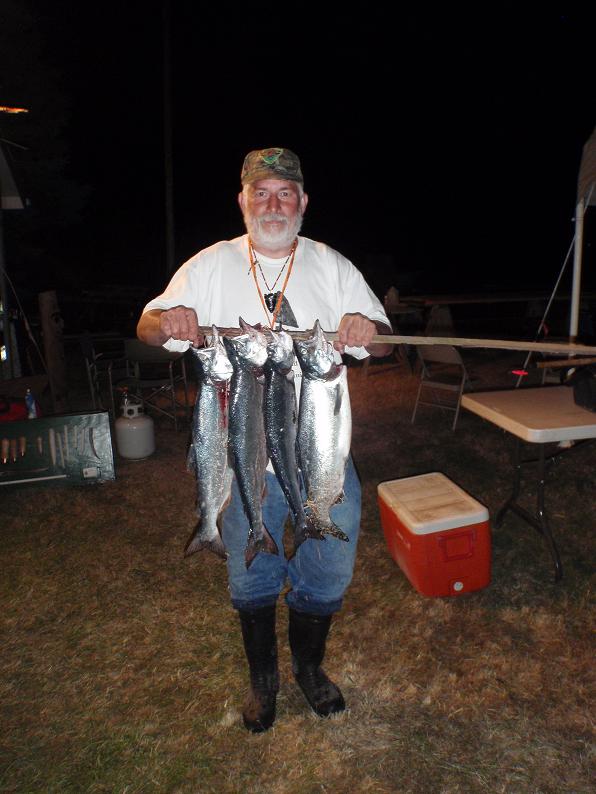 Other Activites - Forging, Tomahawk Throwing, etc.
Valli - She's armed and DANGEROUS!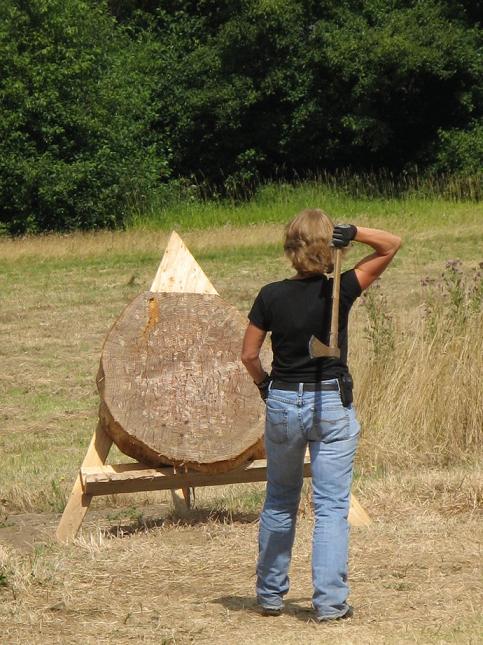 Forging Knives with Bladesmith Blain Kuykendal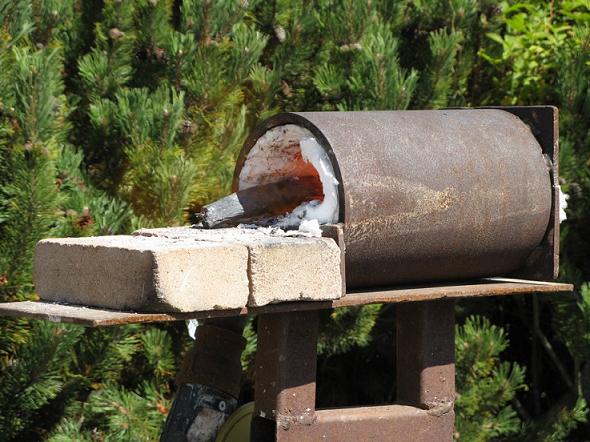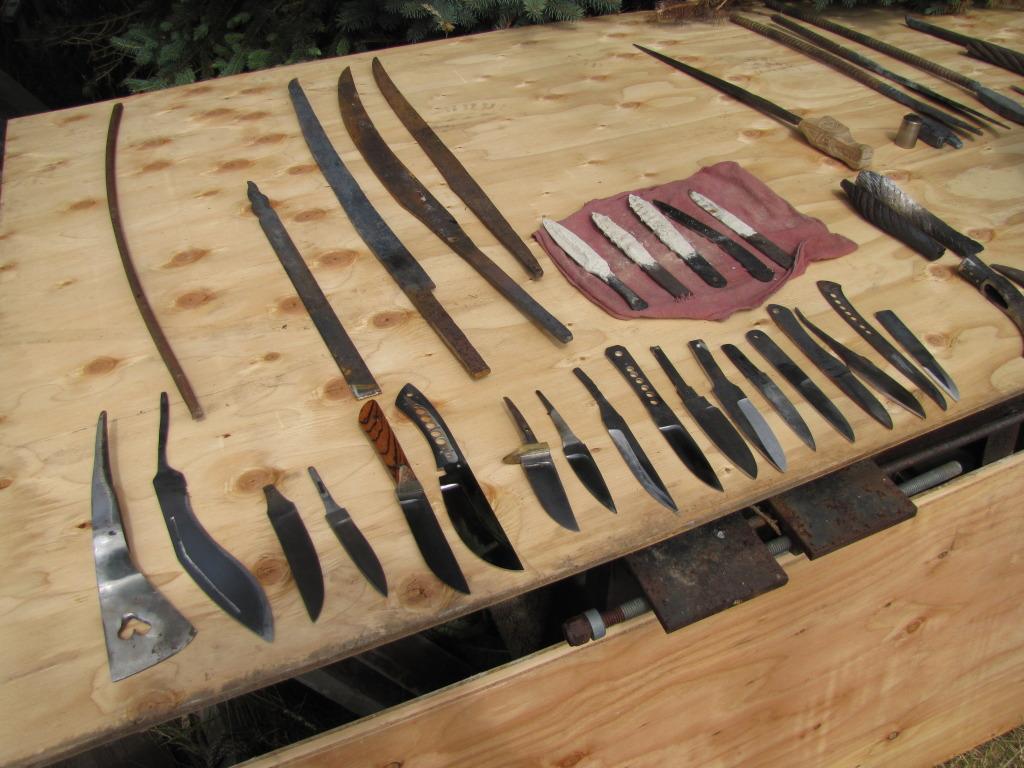 Potluck Dinners
Saturday's Grilled Tuna and Salmon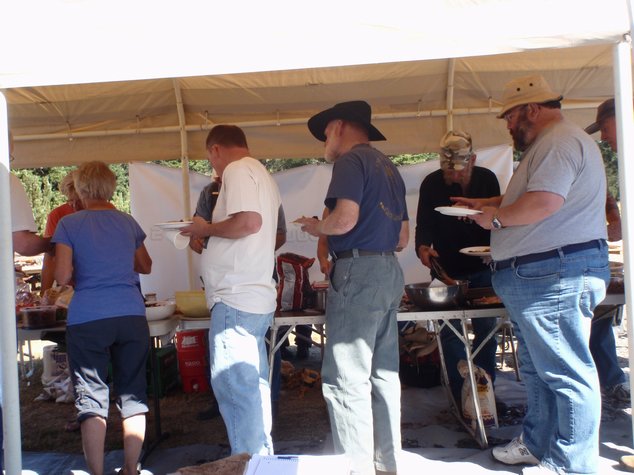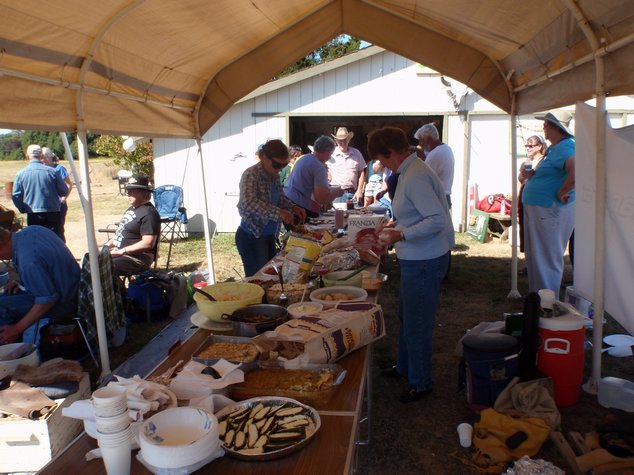 Sunday Dungeness Crab Brunch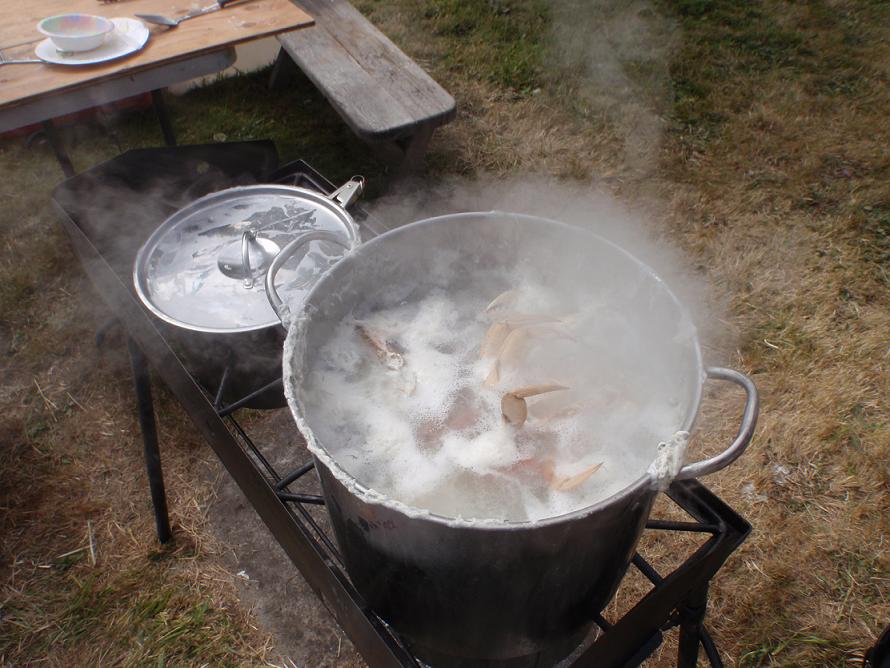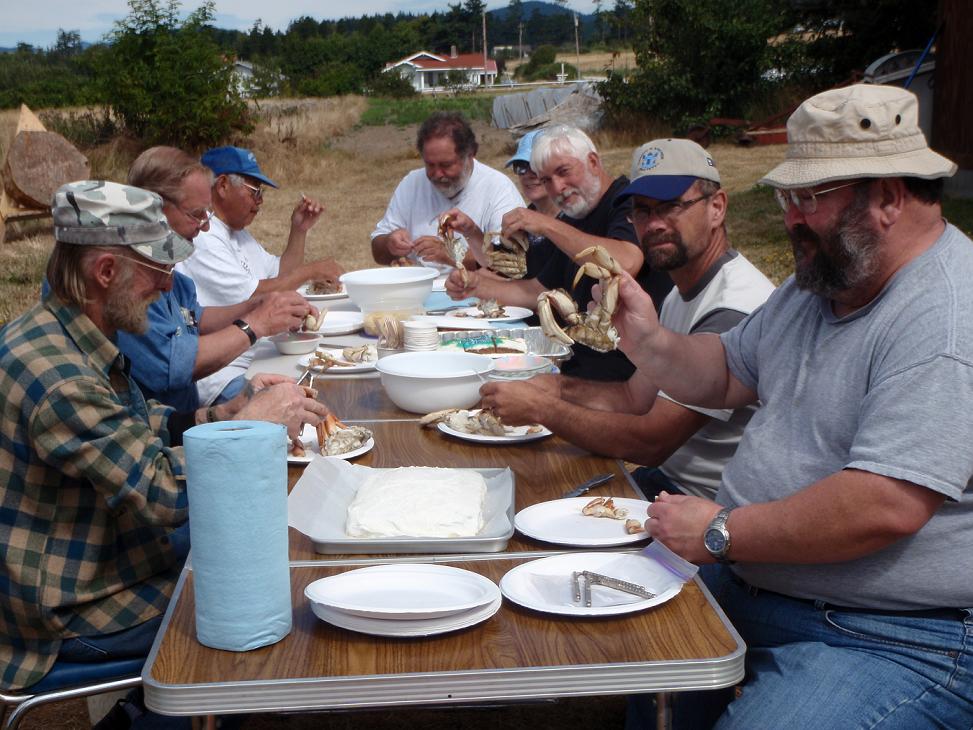 The OogaBooga Chiefs, Coyotes and Spirit Guides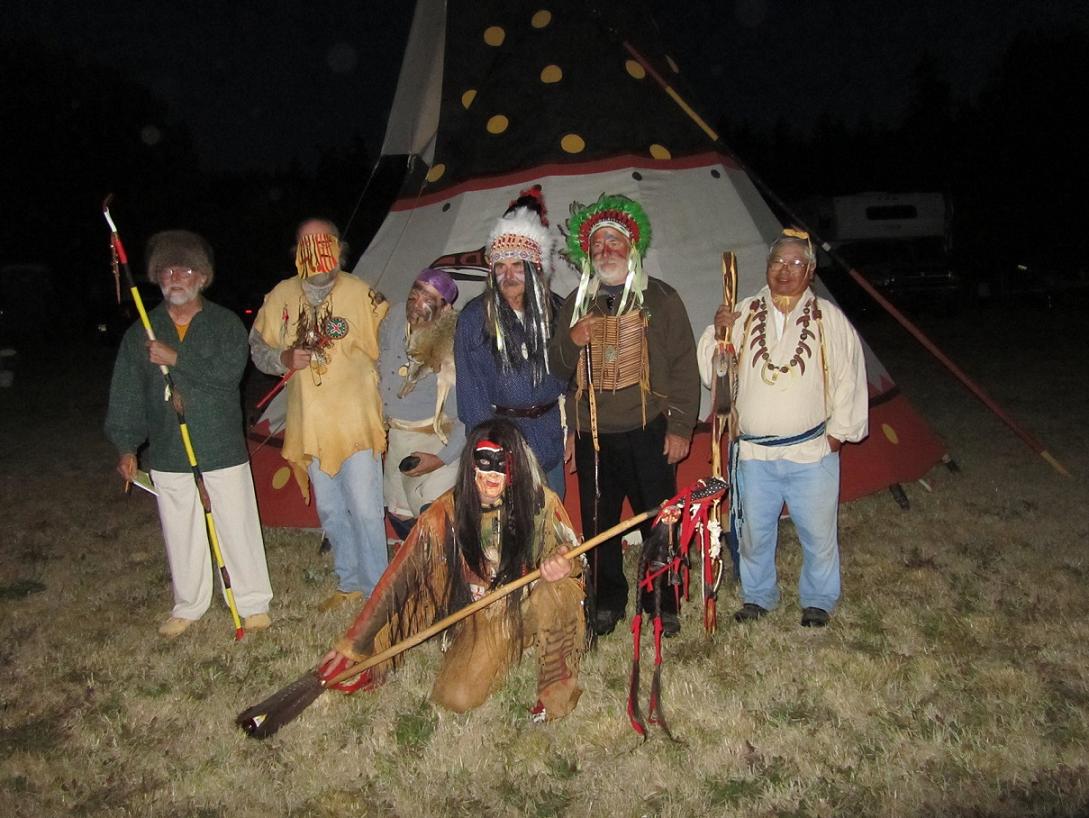 Spirit Guides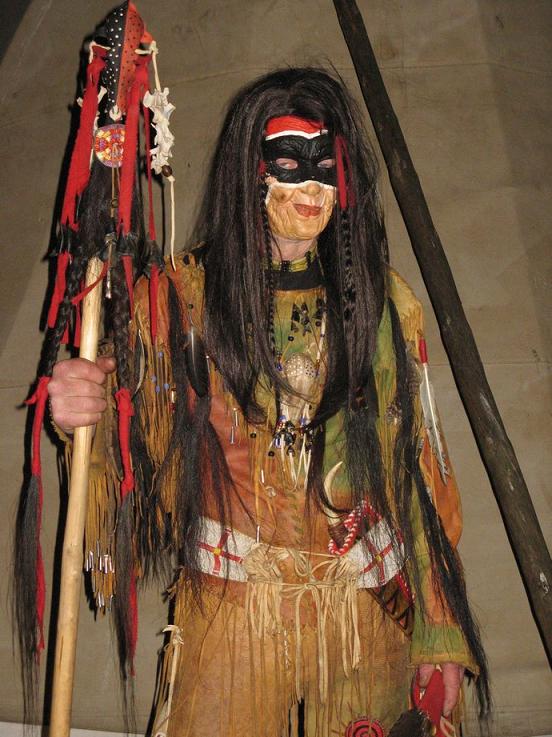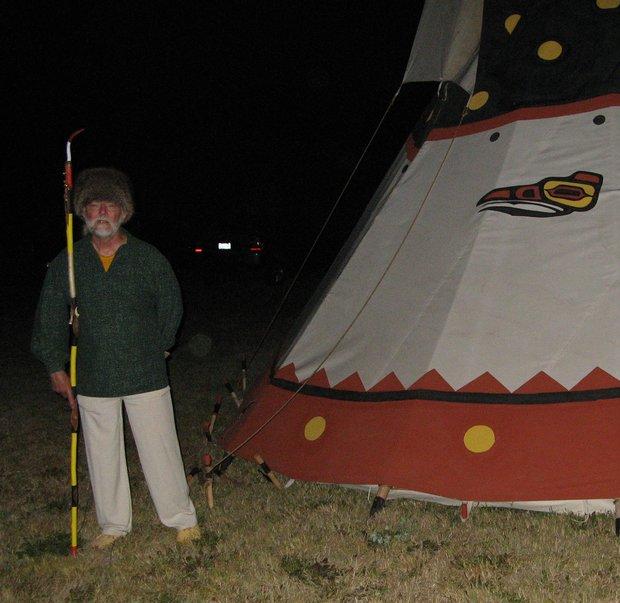 OogaBooga Funeral Service for Debi Tage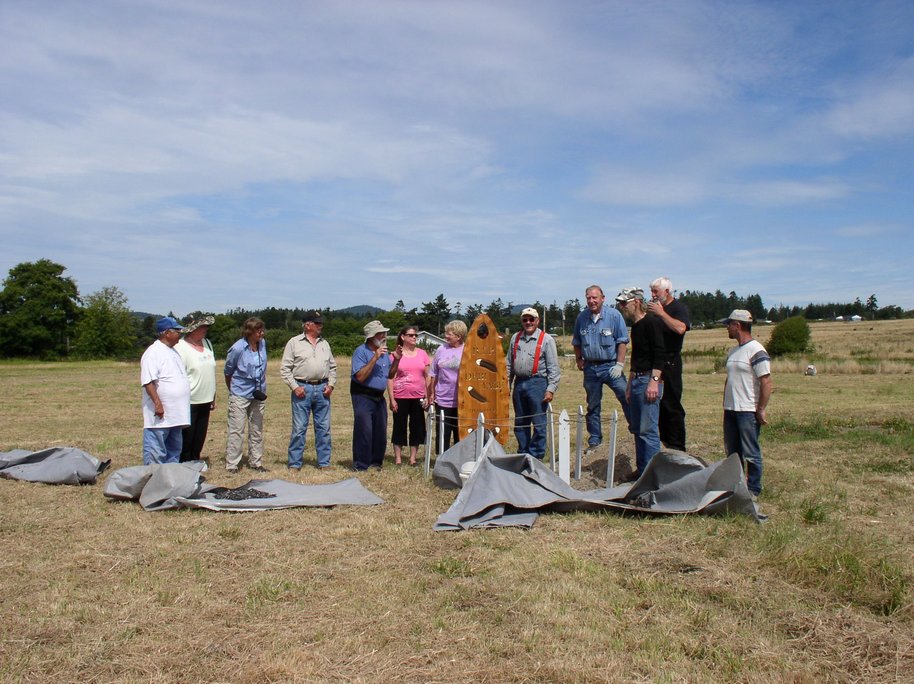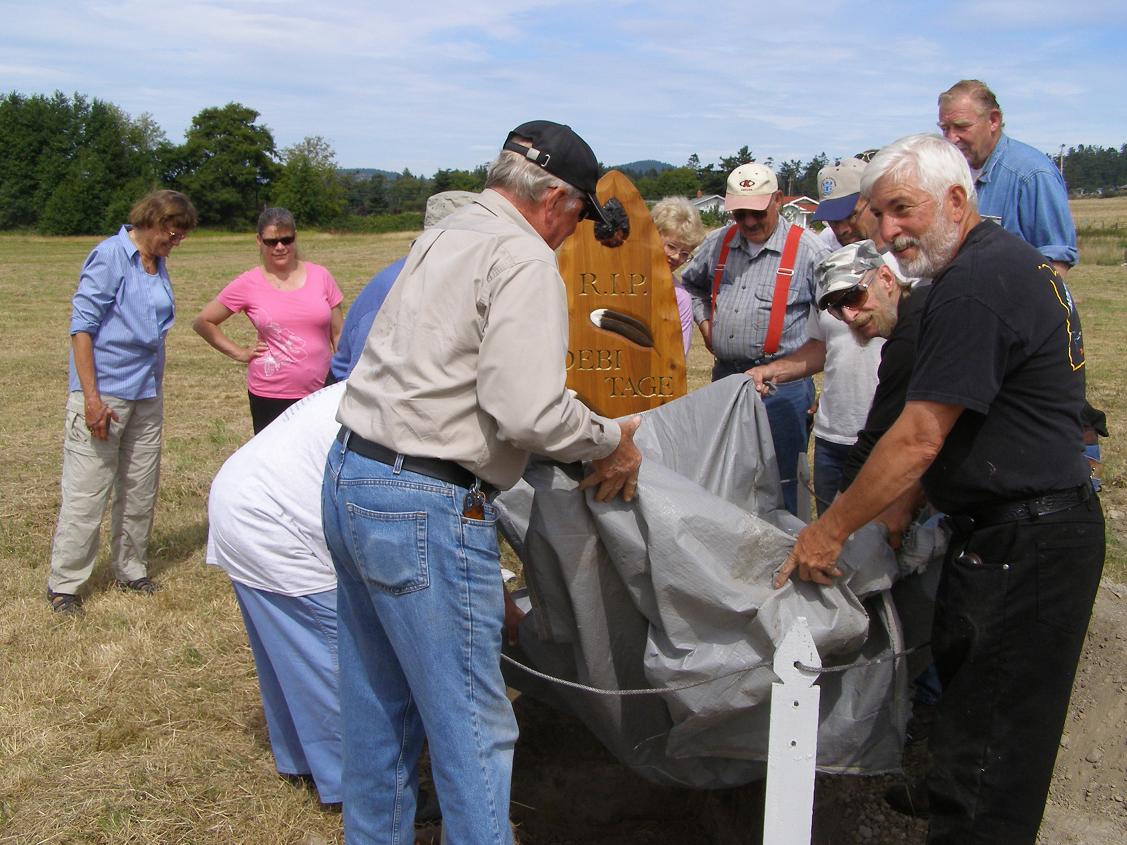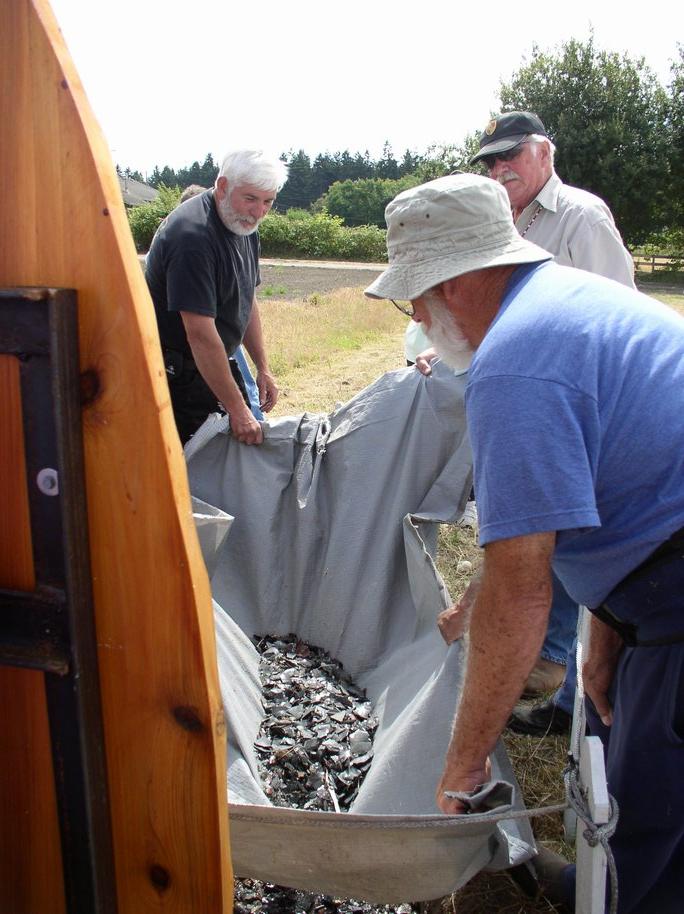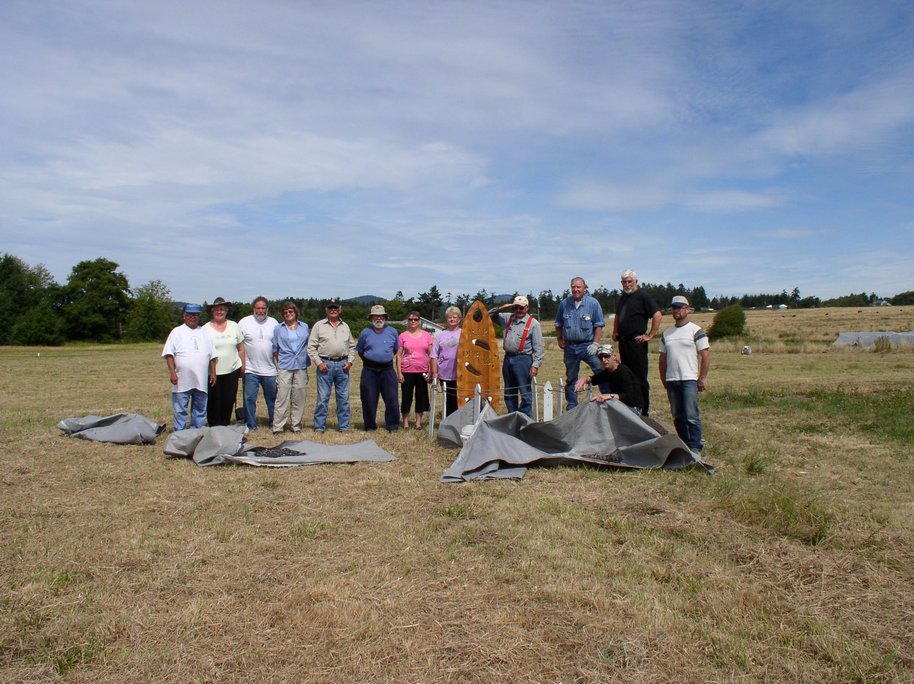 The End