Bitterroot Valley Knap-in 2012

The 2nd Annual Bitterroot Valley Knap-in, hosted by Richard and Joan Urata, was a resounding success! This event is held at Larry Creek Group Campground, located at the foot of the Bitterroot Mountains about 26 miles south of Missoula, Montana. Great weather and beautify scenery make it an ideal place for a knap-in.
PSK members from WA, ID, OR, MT Alberta and Saskatchewan enjoyed it all. Plenty of great knapping, day hikes for some of the ladies, wire wrapping classes for the others. There was plenty to see and do.
Several potluck meals provided plenty of opportunity for socializing, meeting the new knappers and re-acquainting with old friends. Evening entertainment included a Didgeridoo concert by Richard Urata, Bill McClure, Ray Alt and Bill Camche - all using homemade instruments!
Friendly competitions of 2" Goat and 10-Speed test the knappers skill (and luck). Joe Greenwell won both of the 2" Goat competitions (so much for luck) and Henry Payne won the 10-Speed.
An auction of donated items raised more than enough to cover the cost of the campground and miscellaneous expenses and was highlight by the auction of a Stan Norgaard agate point and a community point signed by all the knappers.
Special thanks to Joan Urata, Larry Goldhammer, Jim Keffer, Bettye Hensel, and Joe Greenwell for contributing the great photos!
Attendees (those signing in)
| | |
| --- | --- |
| Richard and Joan Urata | Bill and Judy Thomas |
| Bettye Hensel and Joe Greenwell | Eric and Sheri Barnett |
| Nathaniel Browning | Kyle Koloini |
| Ray and Harriet Alt | Jim and Beverly Keffer |
| Barry Rogers | Tom Mc Cormick |
| Dick and Laura Kocan | Mick and Holly Hill |
| Jim and Karen Rayner | Rick Brickner |
| Eric and John Pearson | Rich and Judy Pettersen |
| Joesph and Francoise Bryan | Bob Gray |
| Larry Goldammer | Henry and Rosalie Payne |
| Bill and Grace Camche | Bill McConnell |
| Bill and Billie McClure | Bill Hemmings |
| Bob and Jan Morgan | Mel Beattie |
| Don Safford | Dick and Naomi Flink |
| Stan Noorgard | |
| | |
Larry Creek Group Campground - PSK Bitterroot Valley Knap-in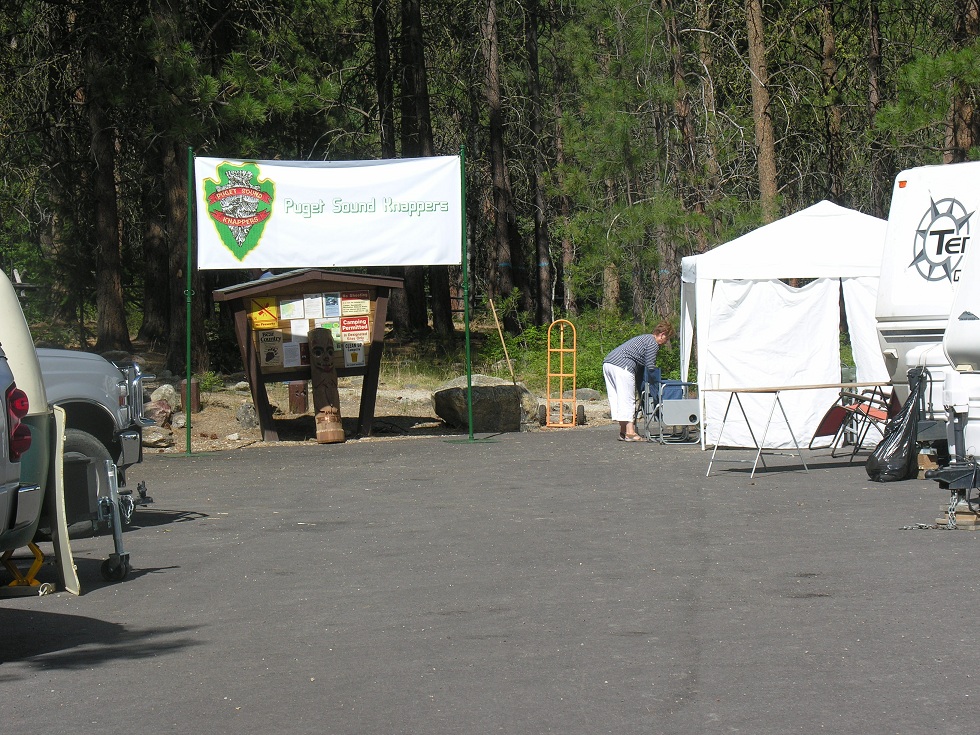 End of Day 1 - filling up fast!
Over flow camping
Knapinng and Knappers
As always - free knappable rock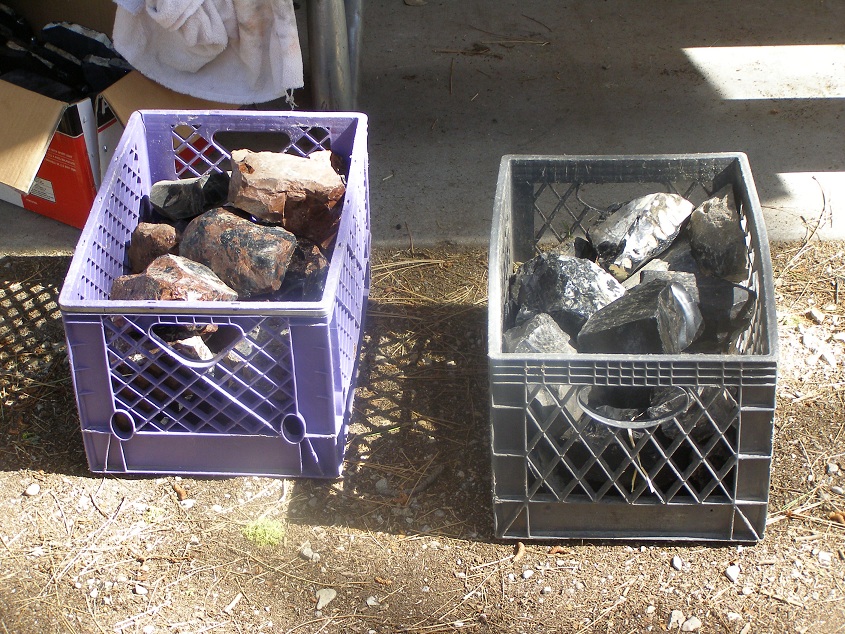 The knapping area -shady and cool!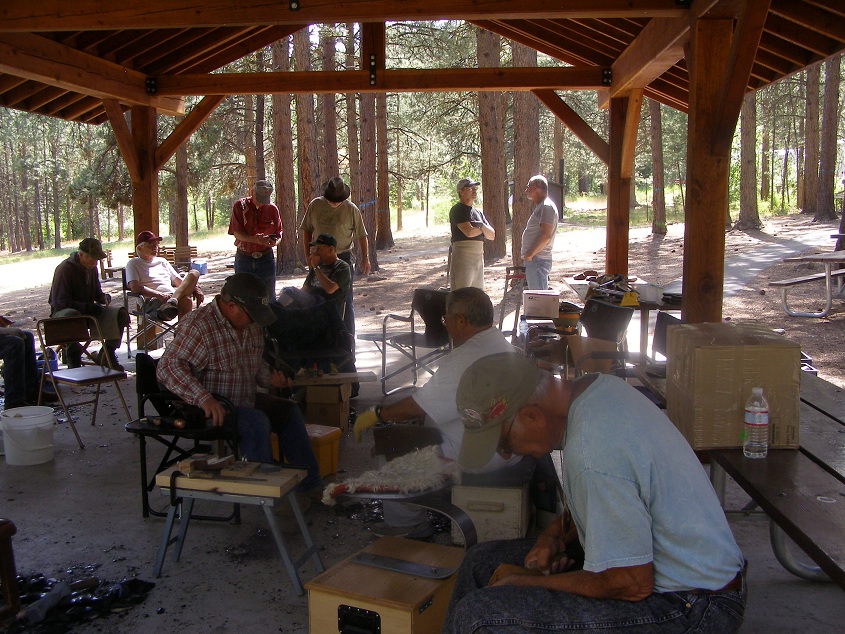 Stan Noorgard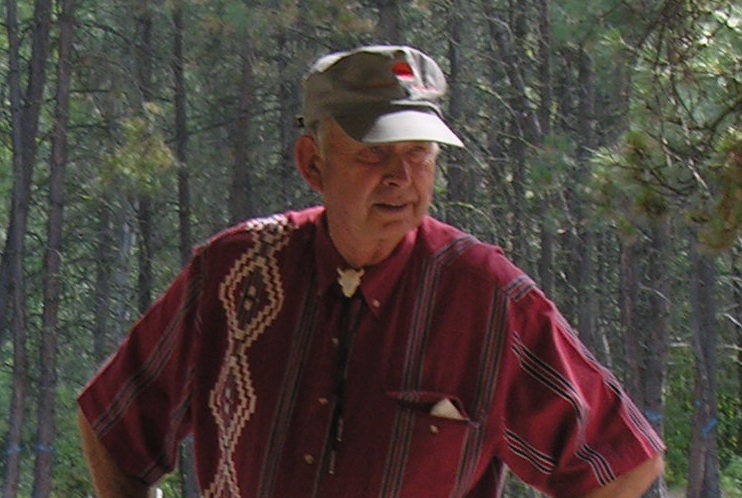 Bill McClure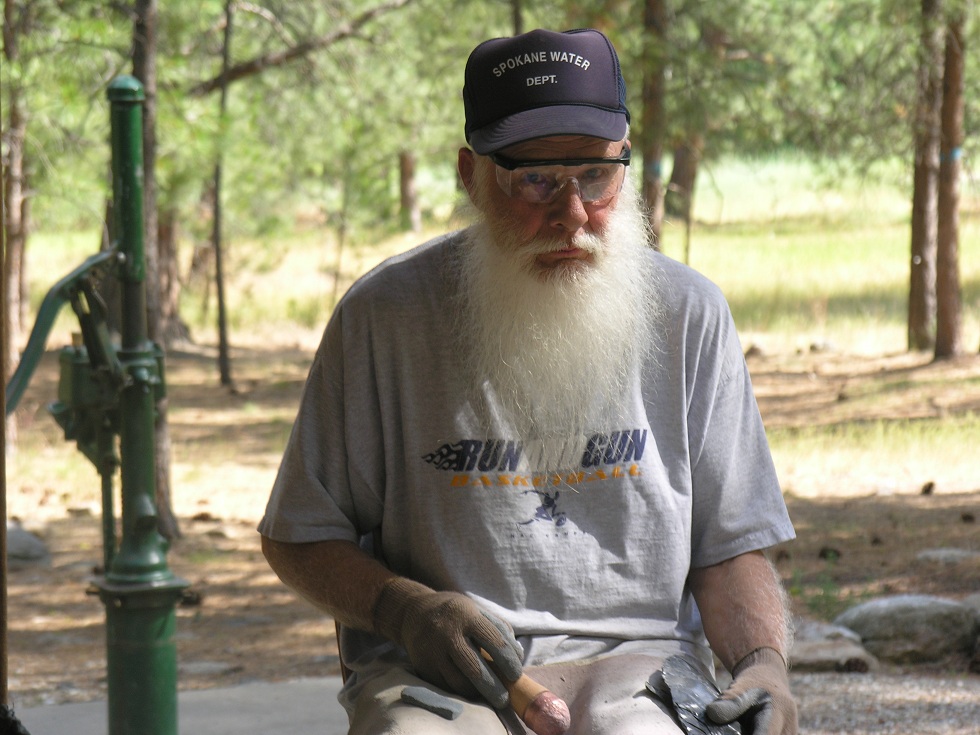 Mick Hill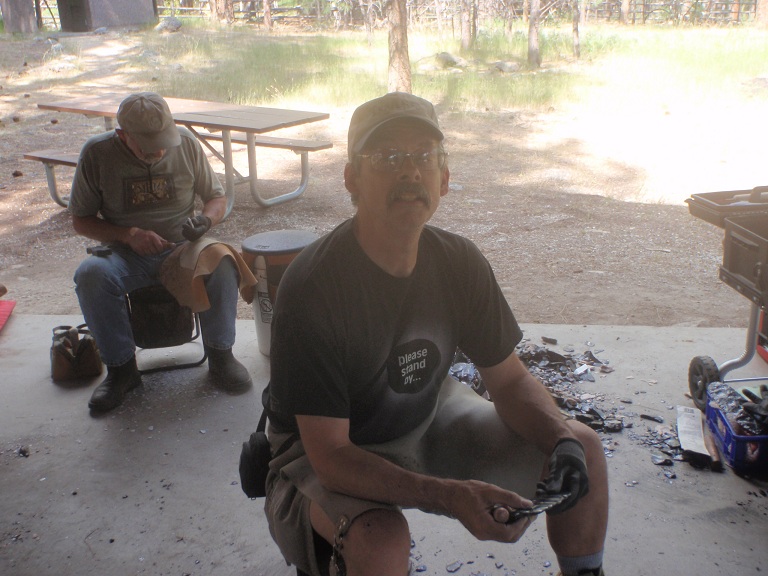 Eric Barnett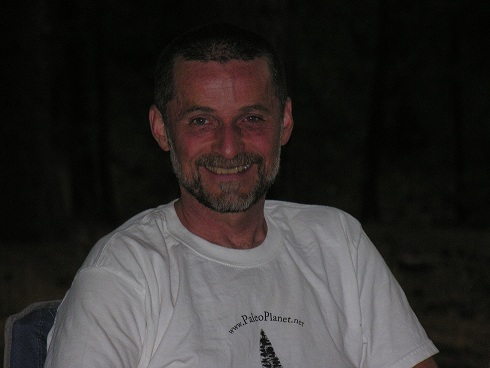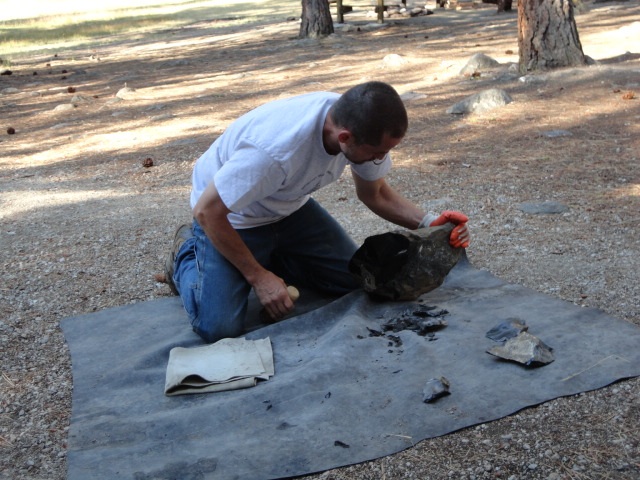 Henry Payne - winner 10-Speed Contest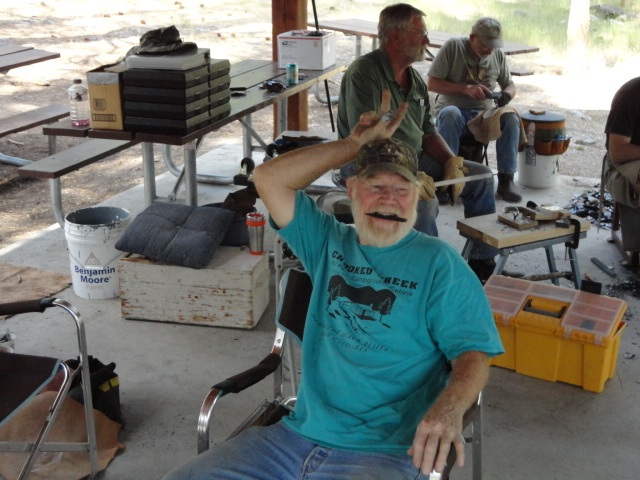 Larry Goldhammer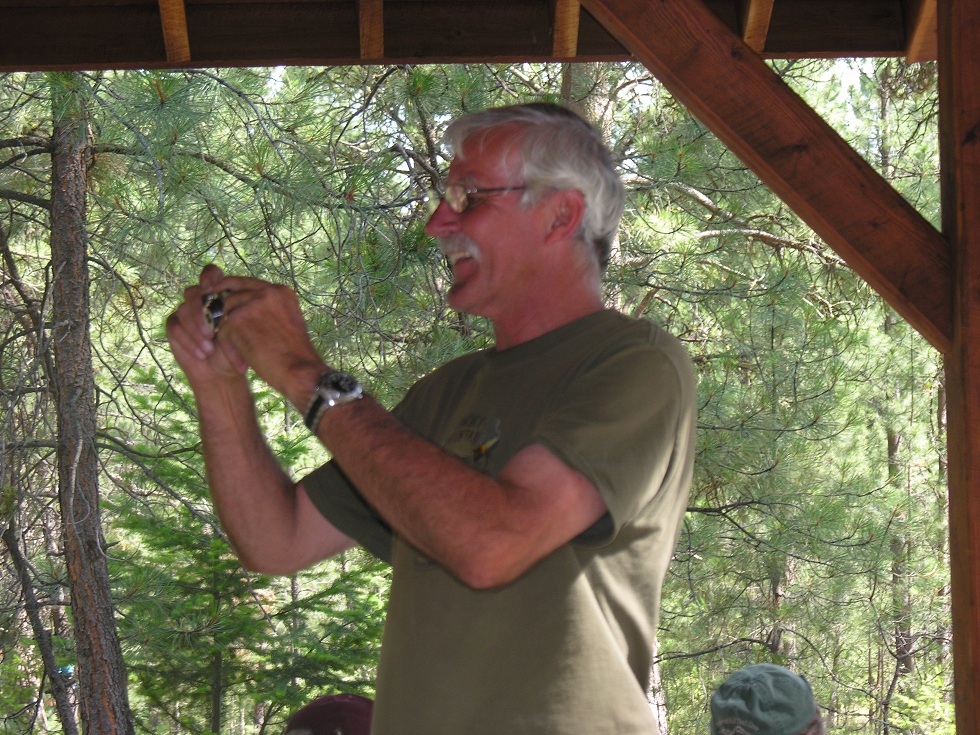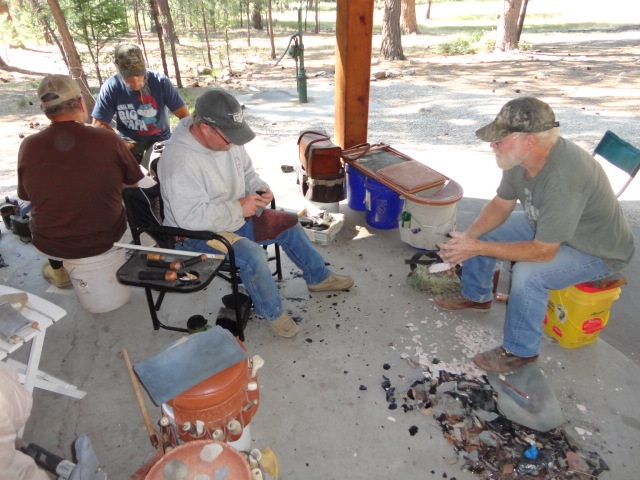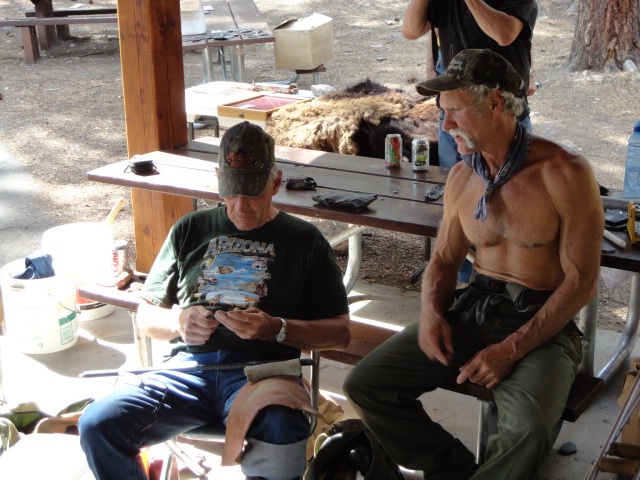 Joe Greenwell, Joseph & Francoise Bryan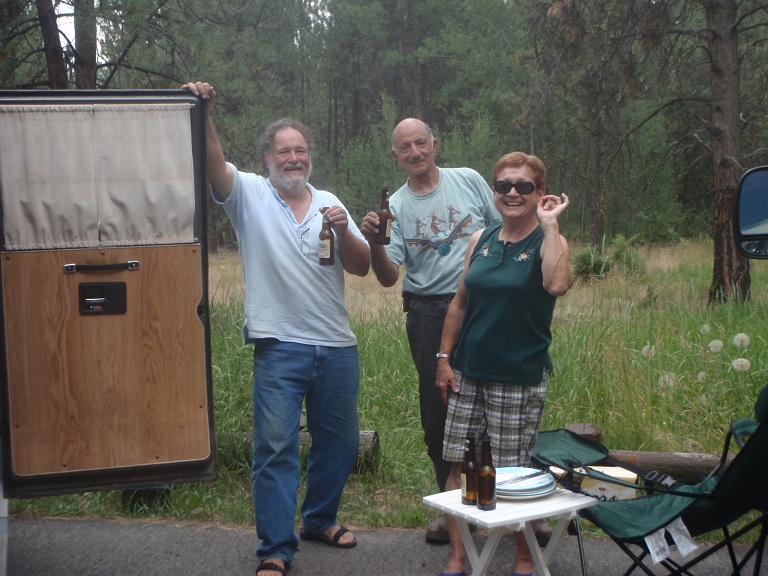 The Ladies
Hikers
Left to right - Rosalie Payne, Beverly Keffer, Billie McClure and Laura Kocan (not shown photographer Bettye Hensel)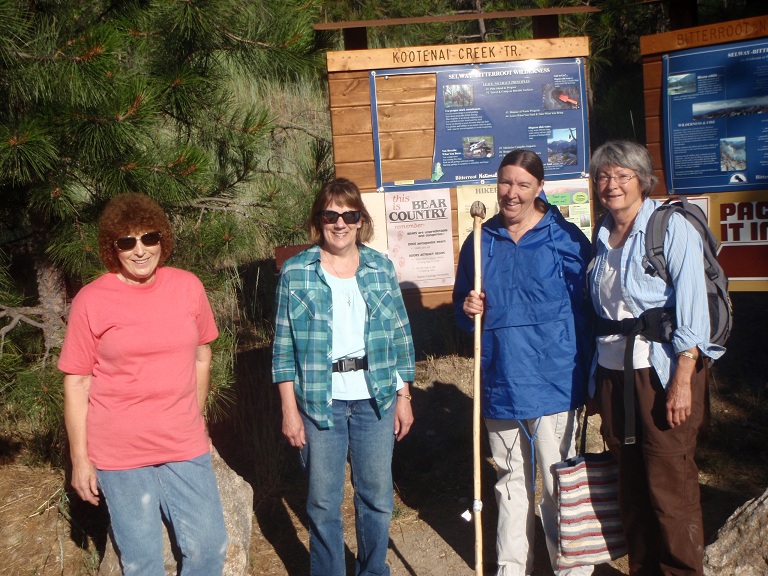 On the Trail
Wire Wrapping Class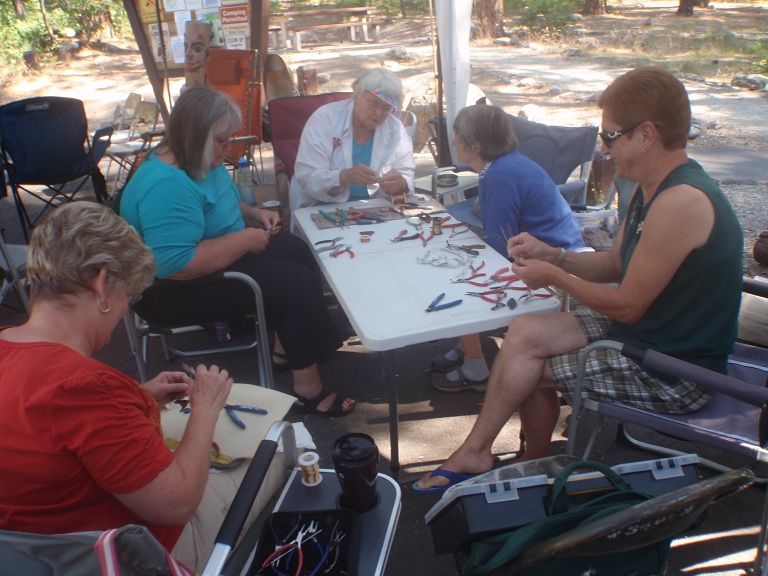 Bettye Hensel and life partner Joe Greenwell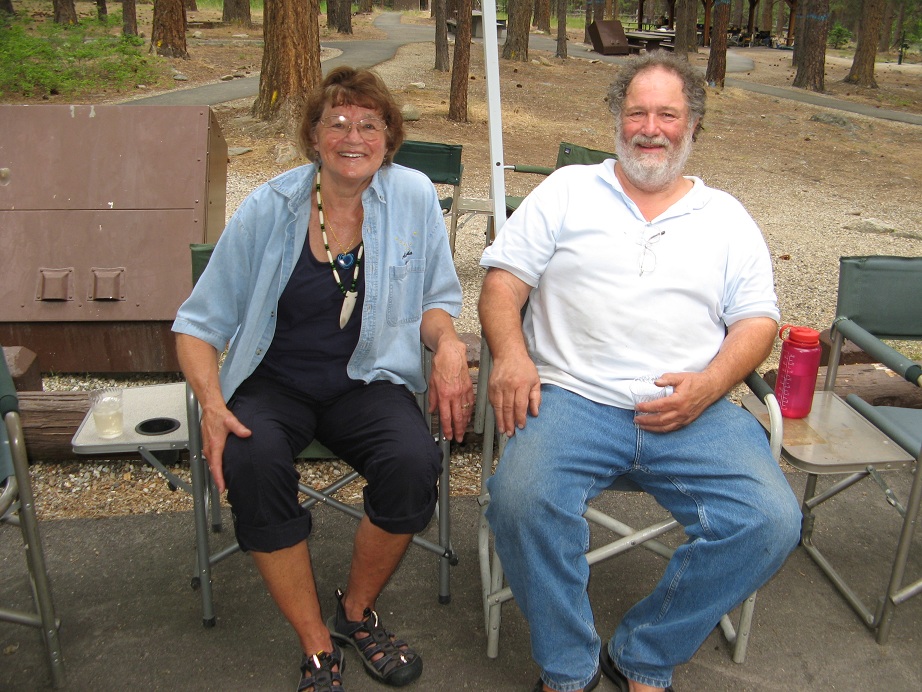 Judy and 'Knapper Bill' Thomas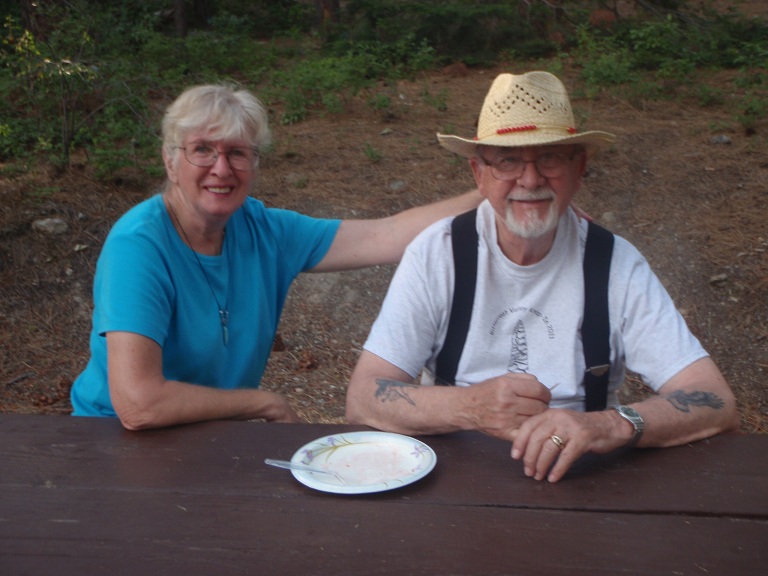 The Auction
What a piece of Art - who'll gimme $100!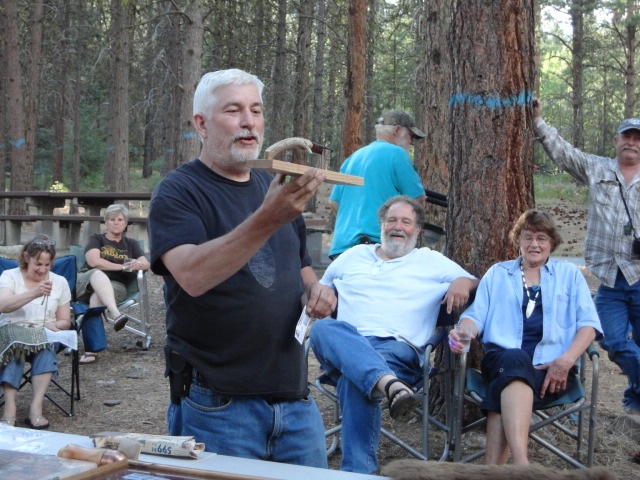 Sold!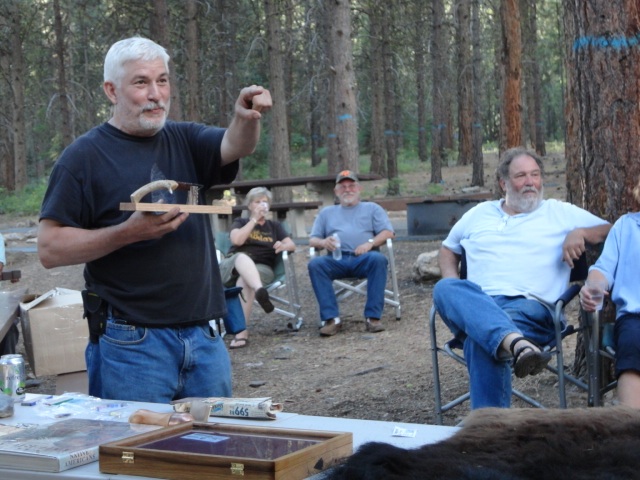 Auctioneer Jim 'Reefer' Keffer delivers the goods!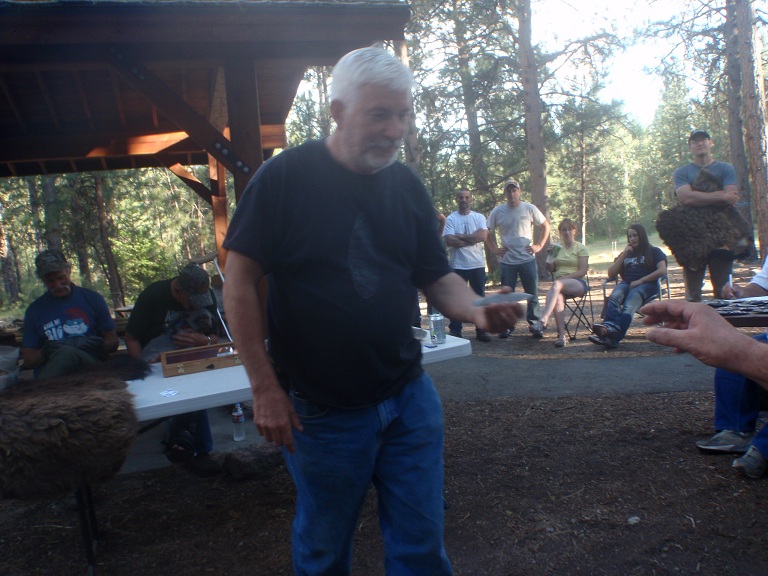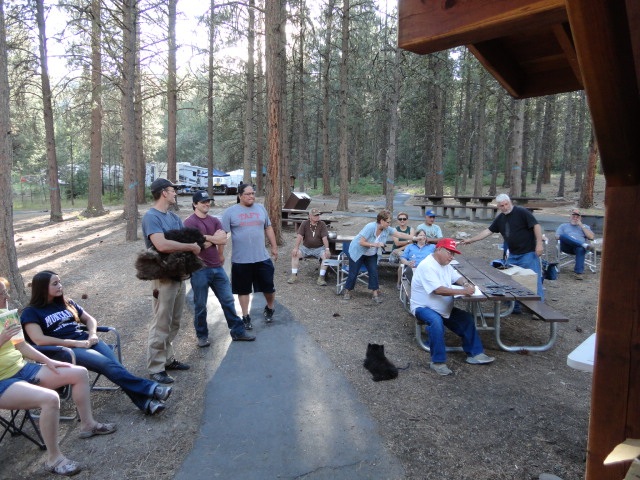 Potluck Meals