Cedar Tree Montessor Demo Report
Bellingham, WA January 23, 2020
Demonstrator - James Keffer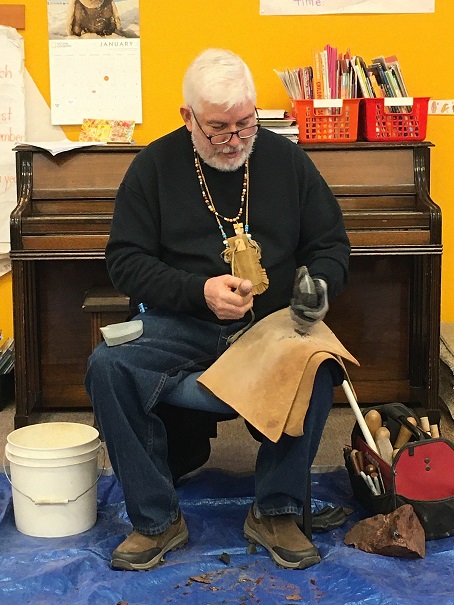 For the third time in eight years the PSK provided a taste of history to the first, second and third grade students at Cedar Tree Montessori School in Bellingham, WA.
James Keffer provided not only a demostration of the ancient art of flintknapping but also brought along some show-and-tell items for the students to see - atlatl, darts, stone-tipped arrows and several collects of point and blades by member of the Puget Sound Knappers.
This event is alway a treat for those of us who get a chance to participate. The students and staff of Cedar Tree Montessori are motivated, enthusiastic and very appreciative!
This was such a great visit. Thank you for making the time to talk to us and for driving up here. The kids were just mesmerized! With great gratitude, Kim

Kim Feerer, Teacher/Director Cedar Tree Montessori School