Hosts - Steven Dazey (WDWF) and Jim Keffer (PSK)
The Washington Department of Fish and Wildlife (WDFW) is hosting a National Hunting and Fishing Day celebration on September 22nd near Moxee, WA.(approximately 18 miles east of Yakima). Steve Dazey, on behalf of the WDFW, has cordially invited the Puget Sound Knappers to attend!
Their goal is to have around 500 youth attend and not only introduce youth and newcomers to target shooting, hunting and fishing, but other primitive and traditional skills such as flintknapping and blacksmithing. And since the purpose of the Puget Sound Knapper is to promote the ancient art of flintknapping this will be a ideal opportunity to do so. Besides, we also have quite a few people who can also demonstrate blacksmithing/bladesmithing and other primitive/traditional skills.
In a word - a great place for demonstrating flintknapping!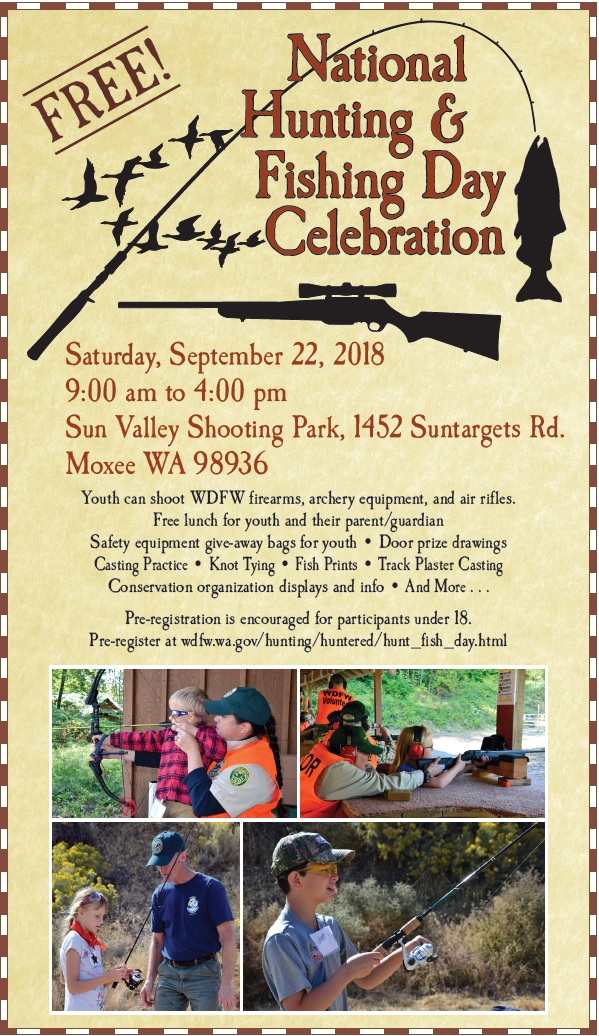 Maps and Directions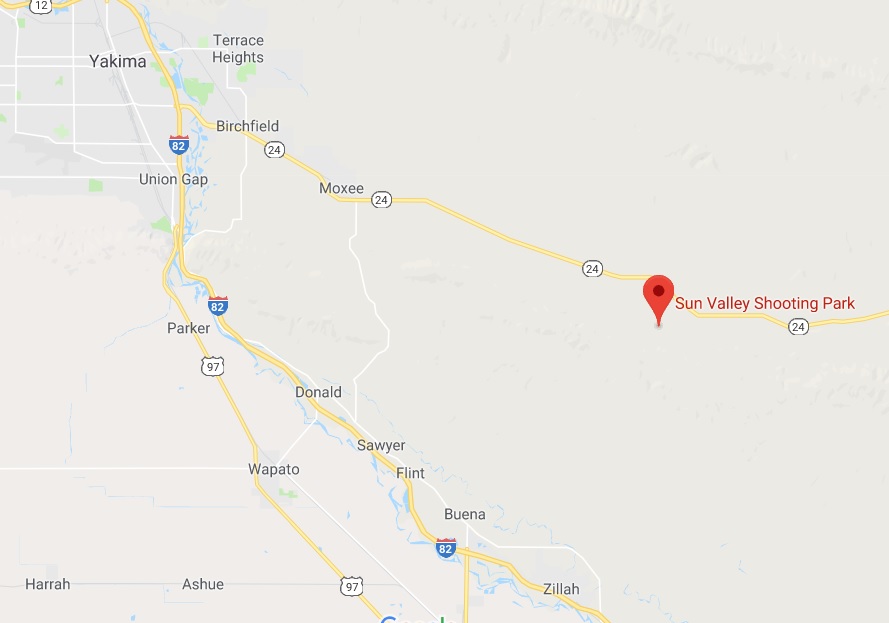 1) From Yakima take I-82 South to exit 34 for WA-24 E/Nob Hill Blvd toward Moxee.
2) Turn left onto WA-24 E/E Nob Hill Blvd (signs for Moxee)
3) Continue to follow WA-24 E for 13.9 mi
4) Turn right onto Suntargets Rd for1.3 mi, Sun Valley Shooting Park will be on the right.
5) Continue approximately 10.3 miles on Woods Creek Road. Every time there is a fork in the road KEEP RIGHT.
6) Turn RIGHT at the Camp Pigott sign and follow signs around the lake to the parking lot on the right.


Address
Sun Valley Shooting Range
1452 Suntargets Rd
Moxee, WA 98936
Phone: (509) 576-0866