2017 Cabelas Lacey Store Knap-in Report
February 18th and 19th/sup>
Hosts -Nancy Hawley-Keech (Cabelas), Mick Hill (PSK)
For the sixth consecutive year, Cabelas' Lacey Store hosted a knapping event for the PSK. As usual Mick Hill did an outstanding job of coordinating and managing this event!
And, as usual, the event was a spectacular success! There was a constant stream of people of all ages that wanted to try flintknapping and this kept all the PSK members who attended very busy providing hands-on training.
There was also a tremendous amount of interest shown by other store customers who stopped by just to look at the displays and learn about the ancient art of flintknapping and the PSK. For those youngsters who showed an interest in arrowheads, a free arrowhead was given to them. Special Thanks to Jim Smith, Donn Paris and Jim Keffer for providing over 200 arrowheads for the youngsters.
This particular knap-in is a real awareness builder – we met quite a few people interested in joining the PSK and several who had previous knapping experience.
PSK Attenddees
| | |
| --- | --- |
| Mick Hill | Jim Keffer |
| Scott Cannady | Jim Smith |
| Donn Paris | Henry Payne |
| Spencer | Rich Russell |
| | |
View from above - knapping and talking to interested customers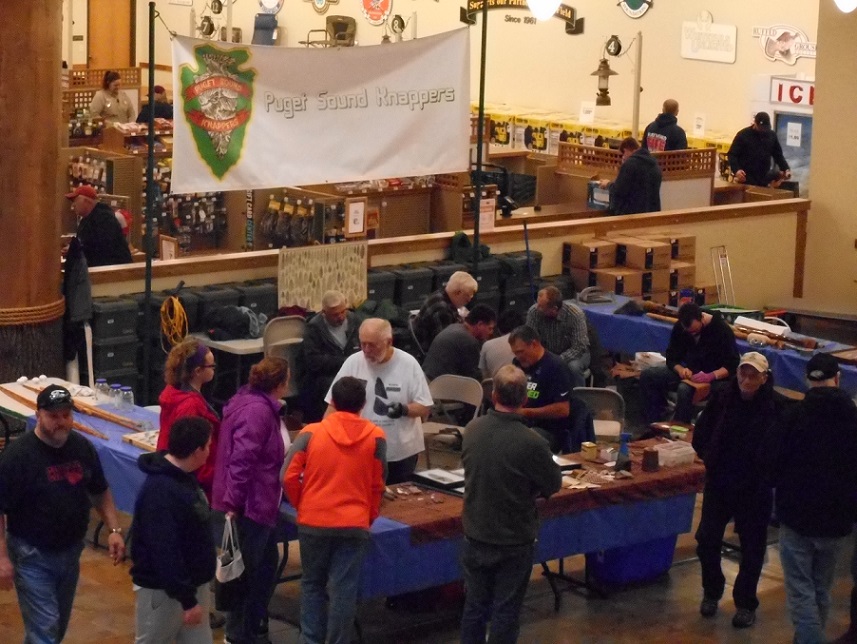 Jim Smith explaining the finer points of flintknapping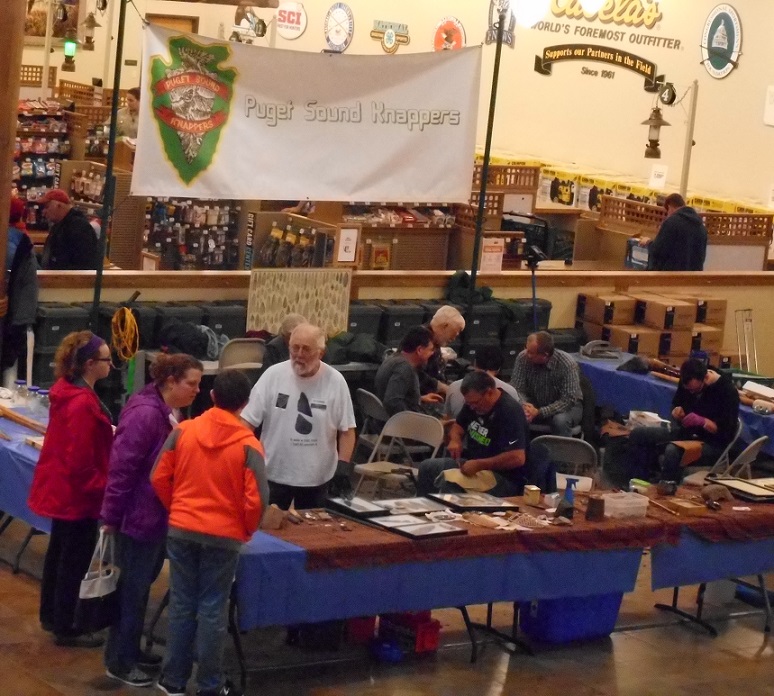 Early on the first morning - already teaching a couple noobies!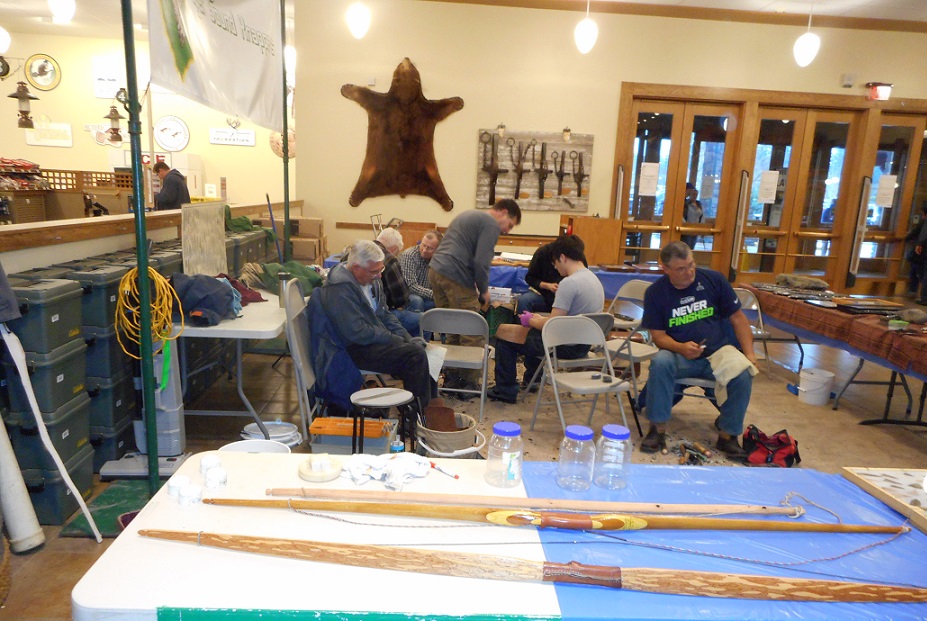 Jim Smith posing for a camera check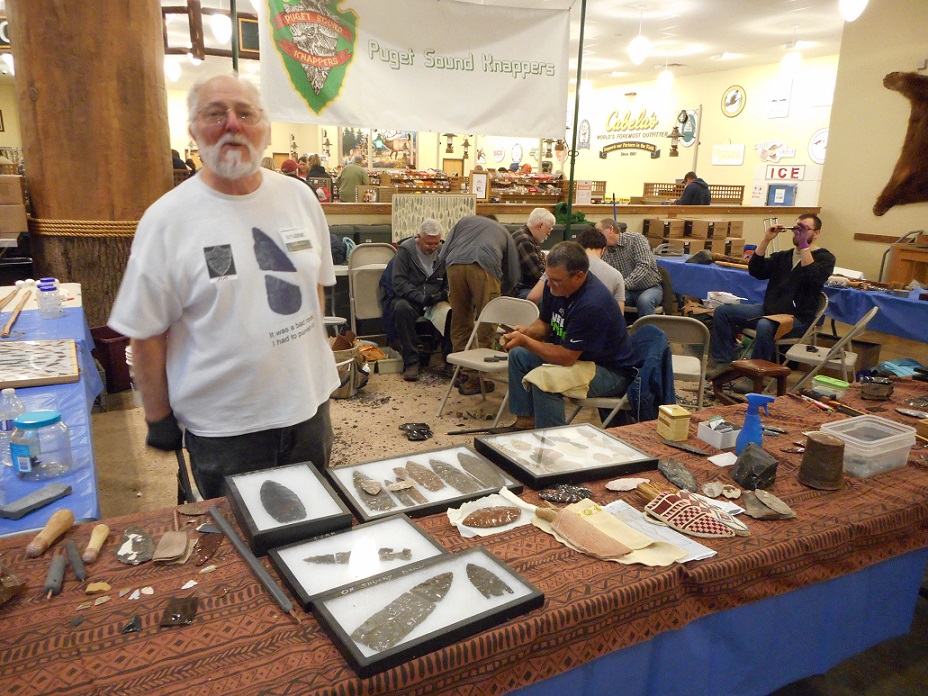 Four PSK members, (left to right) Spencer (fore ground), Scott Cannady, Henry Payne, Jim Keffer and three noobies/