2016 Puget Sound Knappers - Wilderness Awareness School Report
March 5, 2016
Hosts - Jim and Beverly Keffer
(photos courtesy of Holly Hill and Jim Keffer)
PSK Members Barry Bonnell, Blain Kuykendall, Dave Rauschenberg, Donn Paris, Jim Miller, Jim Smith, Joe Higgins, Max Grow, Mick Hill, Mireille Evans, Nicholas Tomihama, Scott Cannady, and Woody Woodside, joined Jim Keffer in providing a free "multi-activity" day for thirty young people, ages fourteen to seventeen, at Jim"s shop in Sammamish, WA.
There was a considerable amount of concern over a weather forecast that predicted rain throughout the day. Fortunately the forecasters were wrong! The day was spectacular - bright and sunny and around 60 degrees - even warmer in the shop. We were able to work both indoors and outdoors the entire day.
Jim"s lovely wife Beverly, along with friends and fellow PSK wives Holly Hill (not Jim"s other wife) and Angie Tomihama, prepared a lunchtime feast of homemade spagetti with Italian sausage, fruit salad, garden salad and garlic bread.
Activities for the day included the following:
Knife Forging with Blain Kuykendall and Barry Bonnell (homemade propane forges built by Jim Keffer and Blain Kuykendall)
PVC Pipe Bows with Nicholas Tomihama and Mireille Evans
Arrow-making with Joe Higgins and Donn Paris
Flintknapping with Dave Raushenberg, Jim Miller, Jim Smith, Mick Hill, Scott Cannady and Woody Woodside
Jim Keffer and Max Grow filled in where needed throughout the day.
By the end of the day about 30 knives were forged and almost that many PVC pipe bows were made along with quite a few arrows and stone arrowheads
From the PSK members who provided free expert instruction to the WAS youth participants, this day was hailed as a tremendous success and one that we plan to repeat in the future!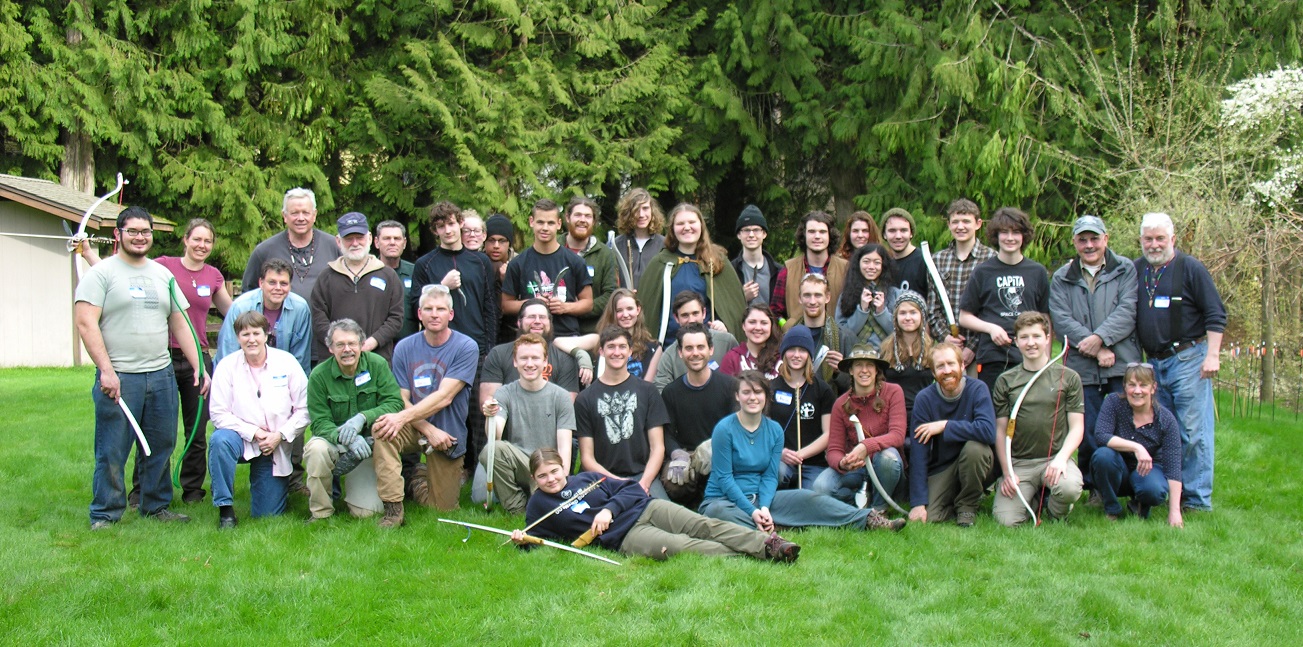 Forging Knives - Lead Bladesmith Blain Kuykendal adjusting the propane.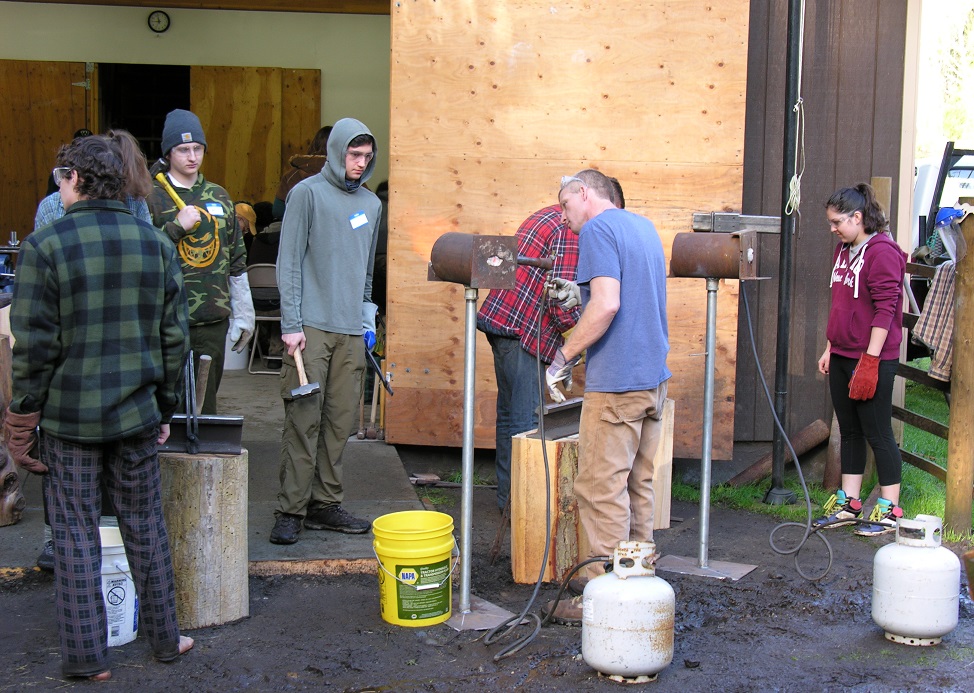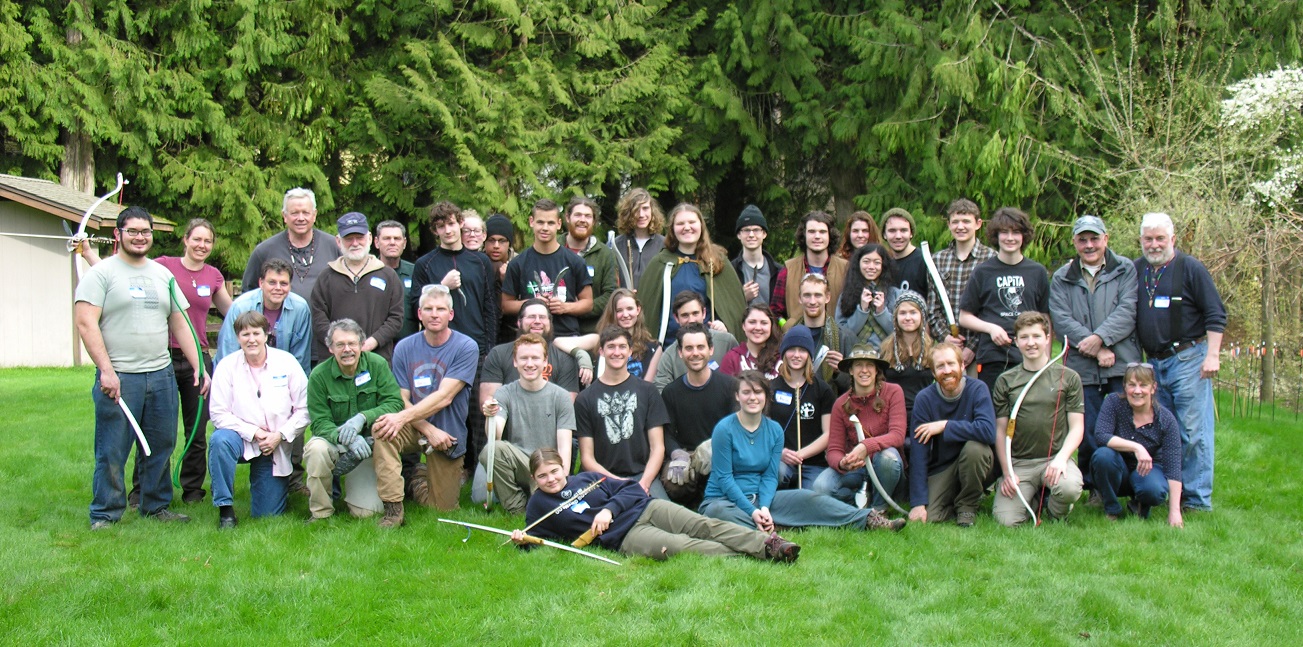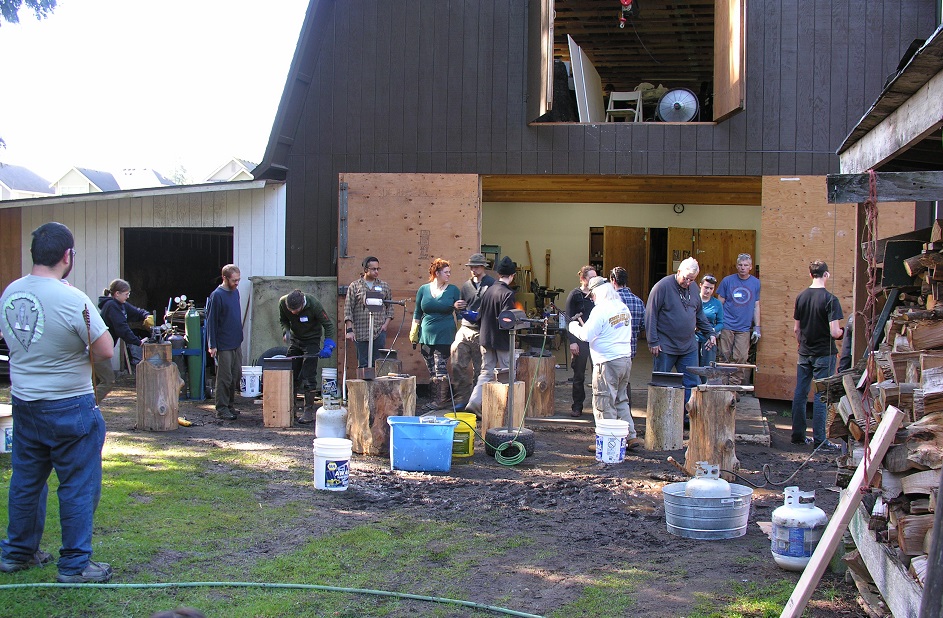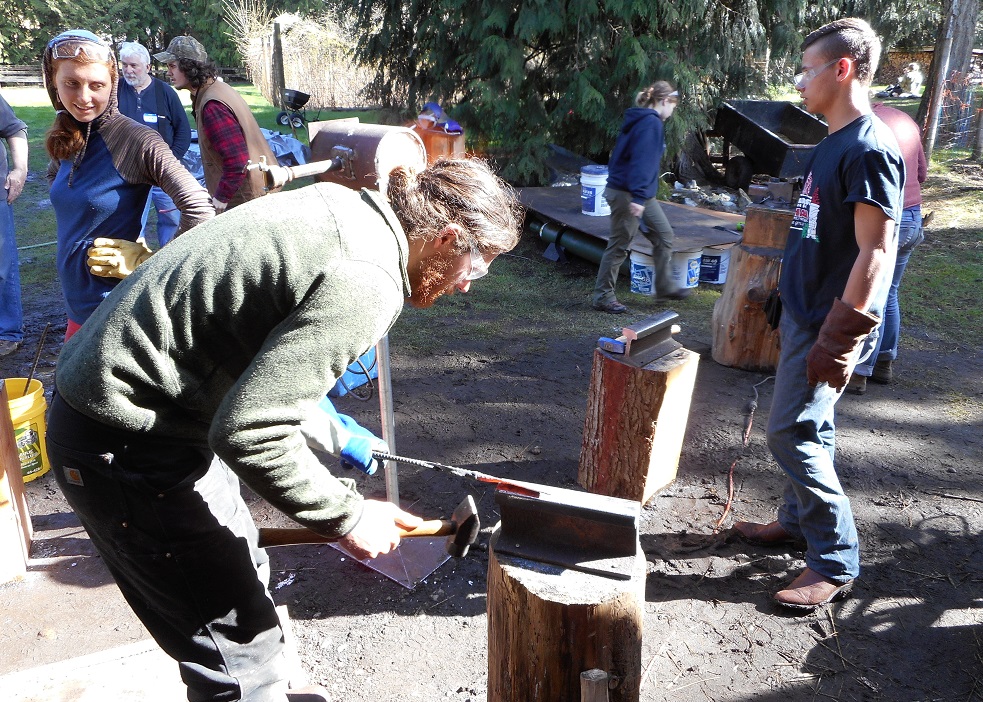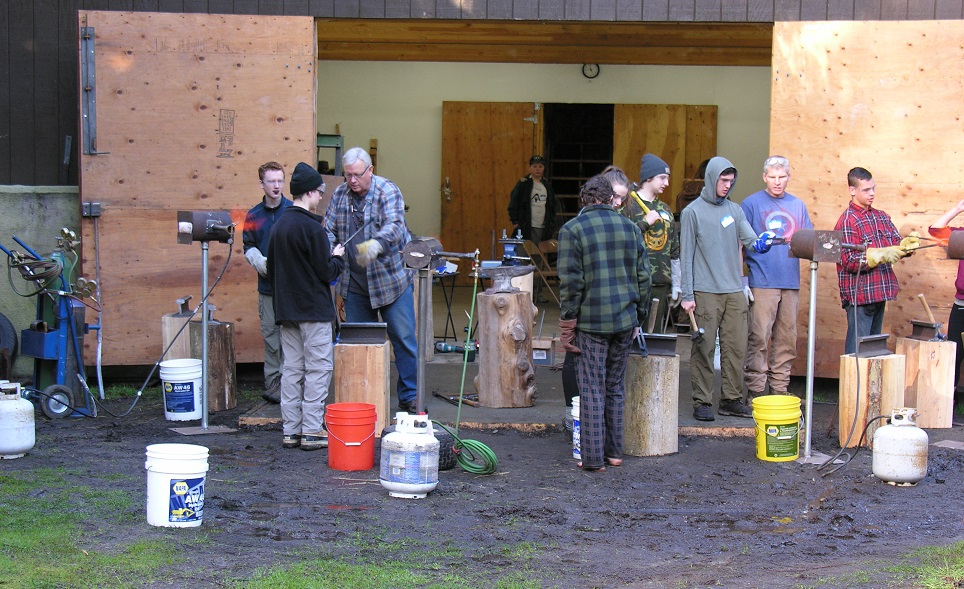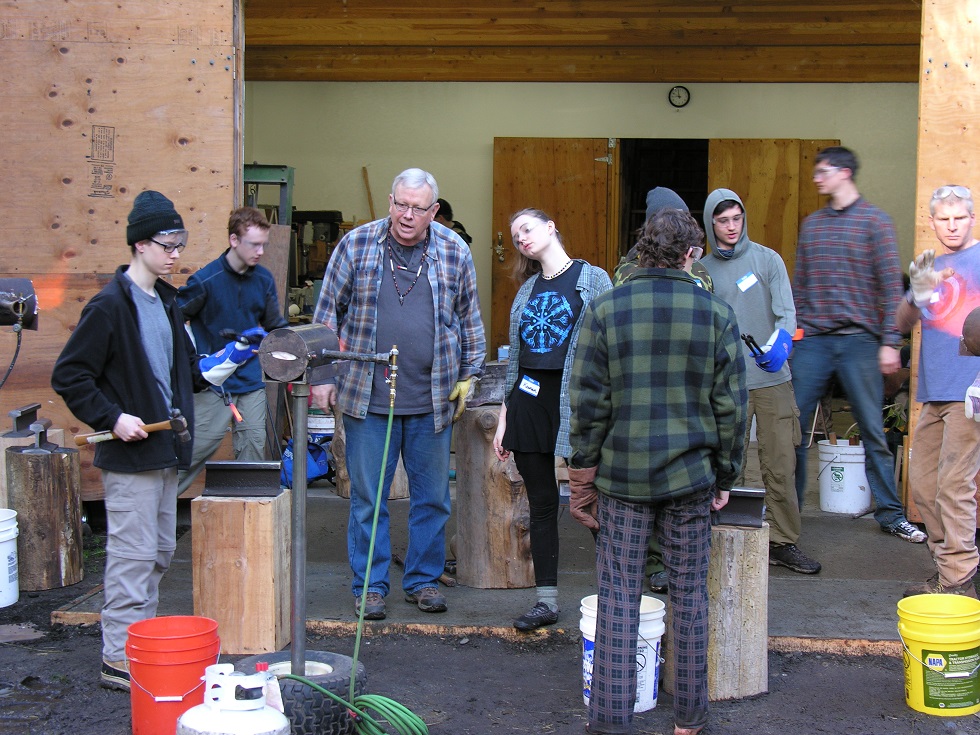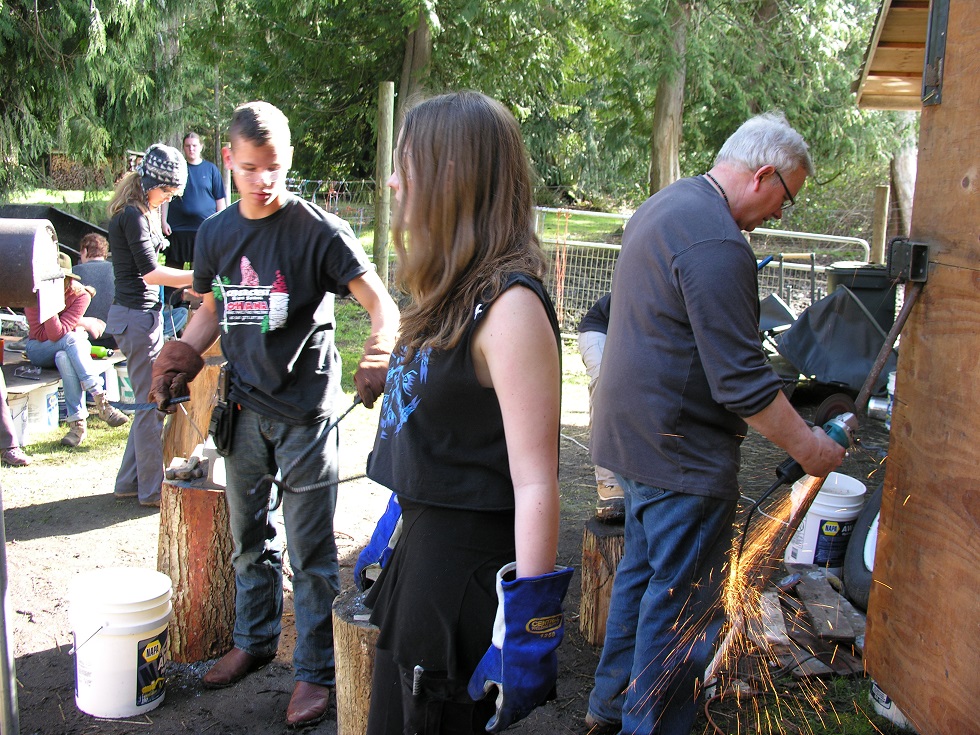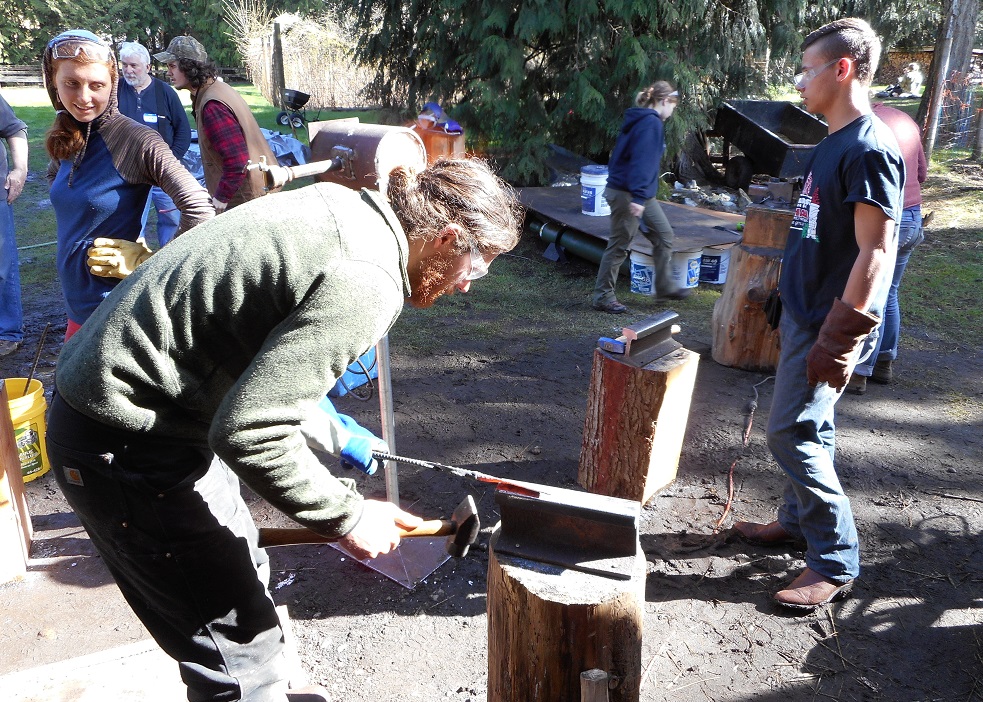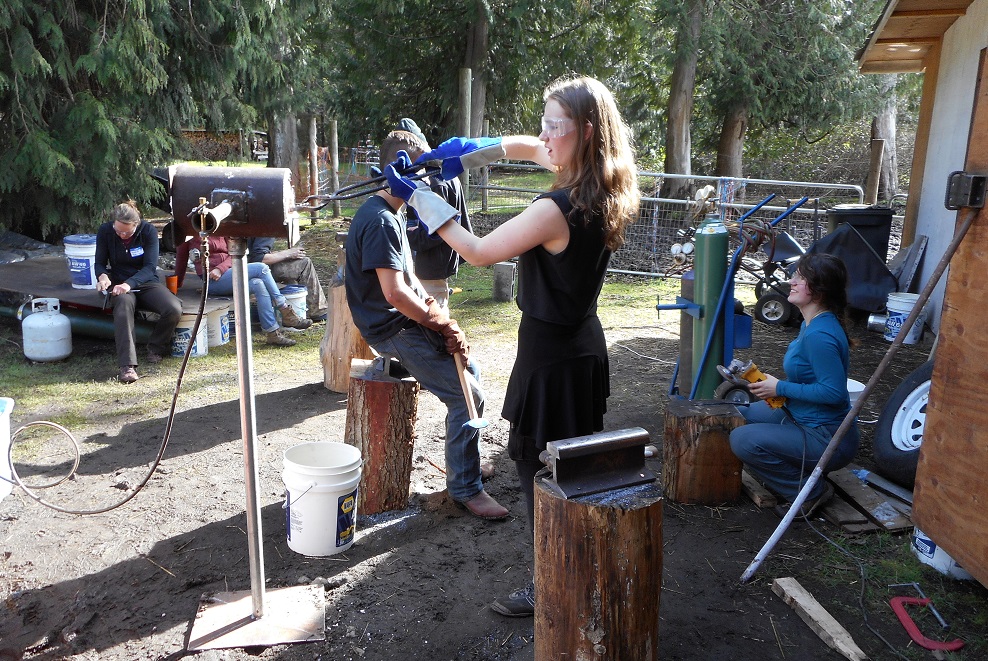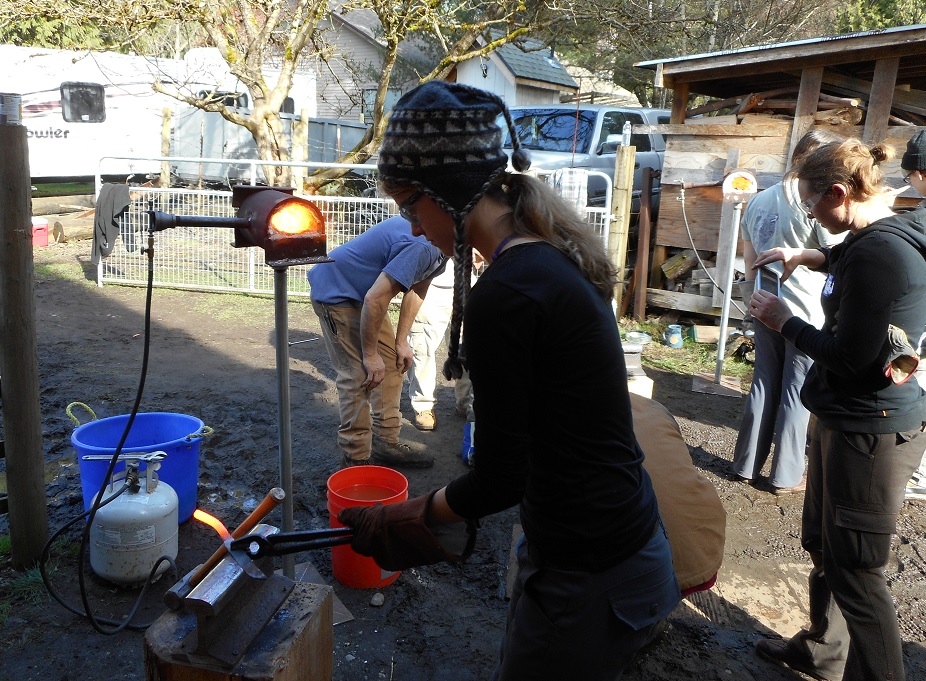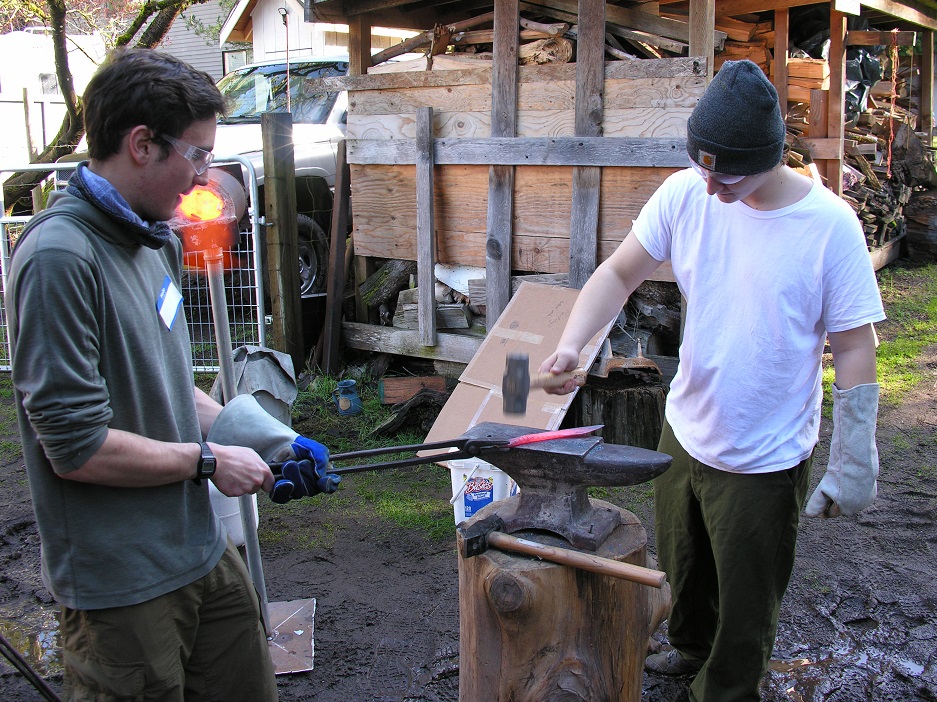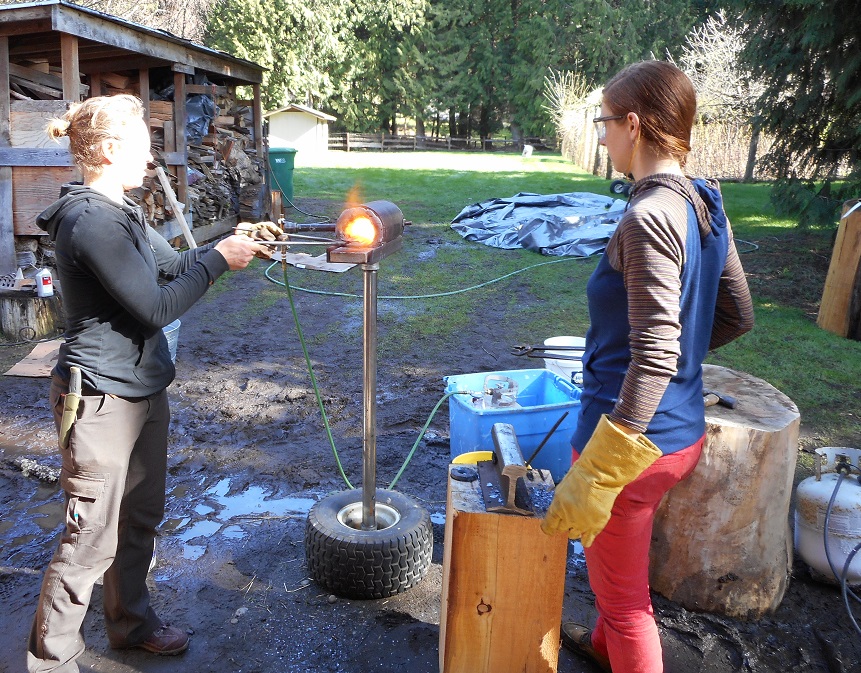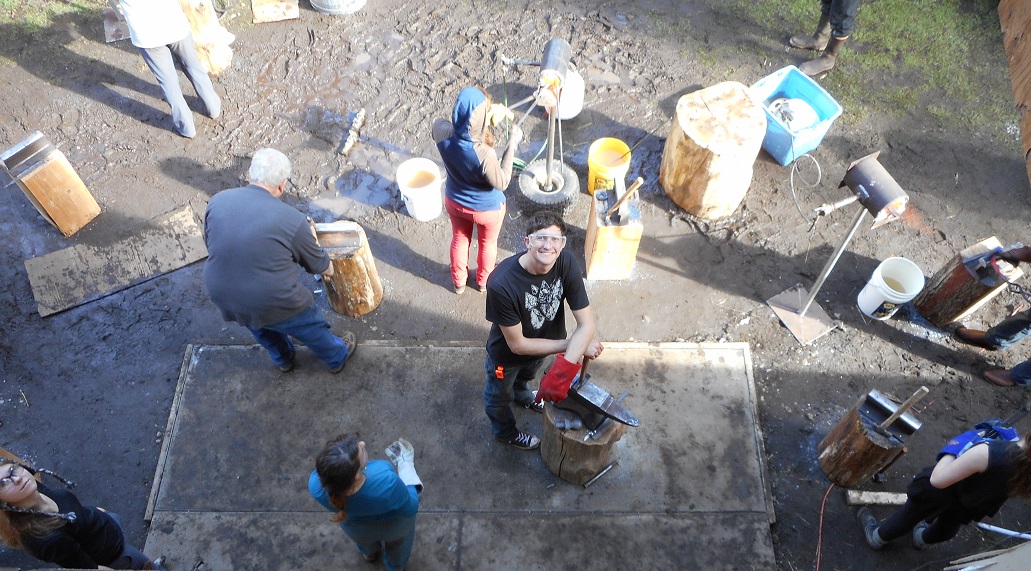 Barry Bonnell, PSK member (center)
Max Grow, PSK member (center)
Marcus Kastner, new PSK member and apprentice instructor at the Wilderness Awareness School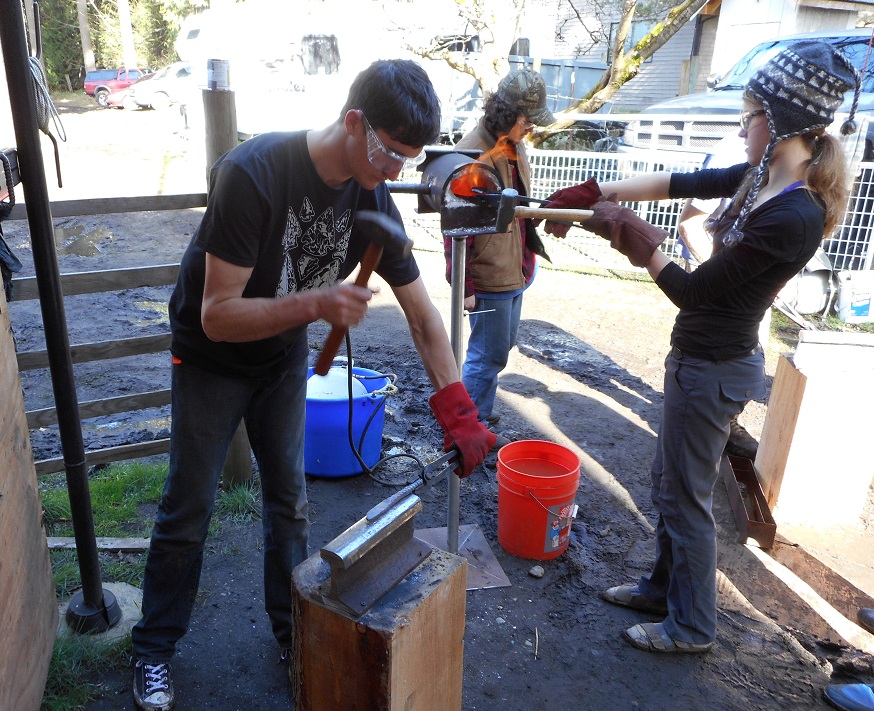 Mireille Evans, new PSK member and Anake student at the Wilderness Awareness School
Nick Poccia, new PSK member and apprentice instructor at the Wilderness Awareness School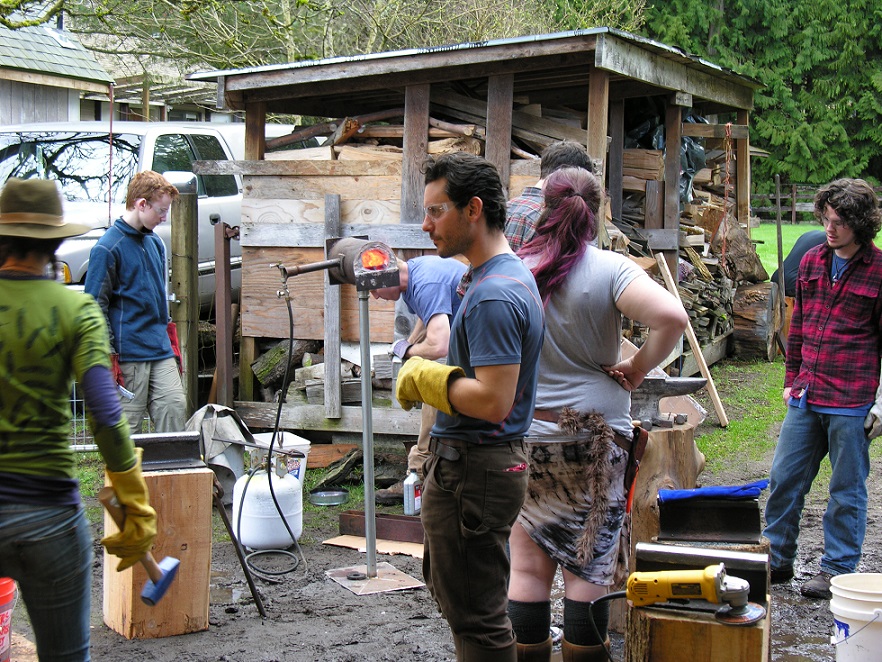 Flintknapping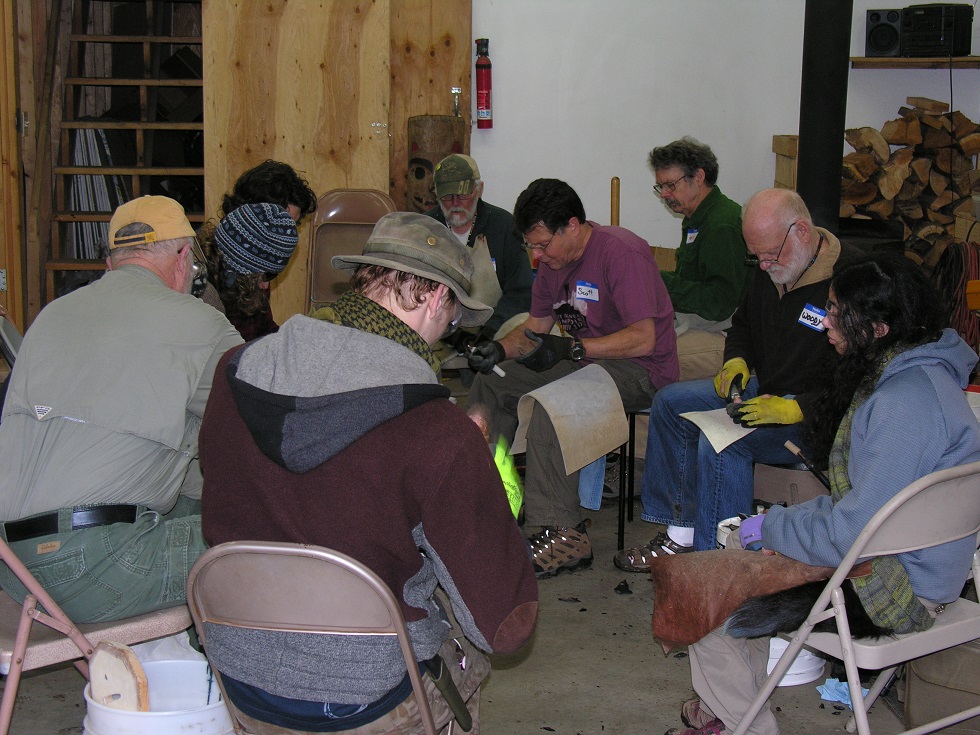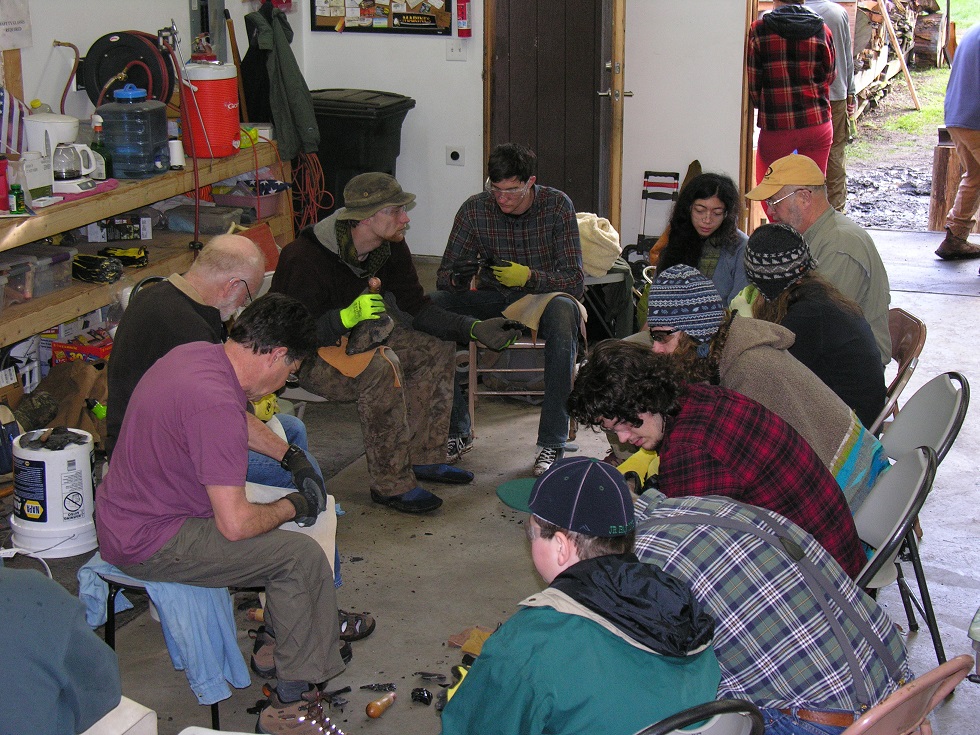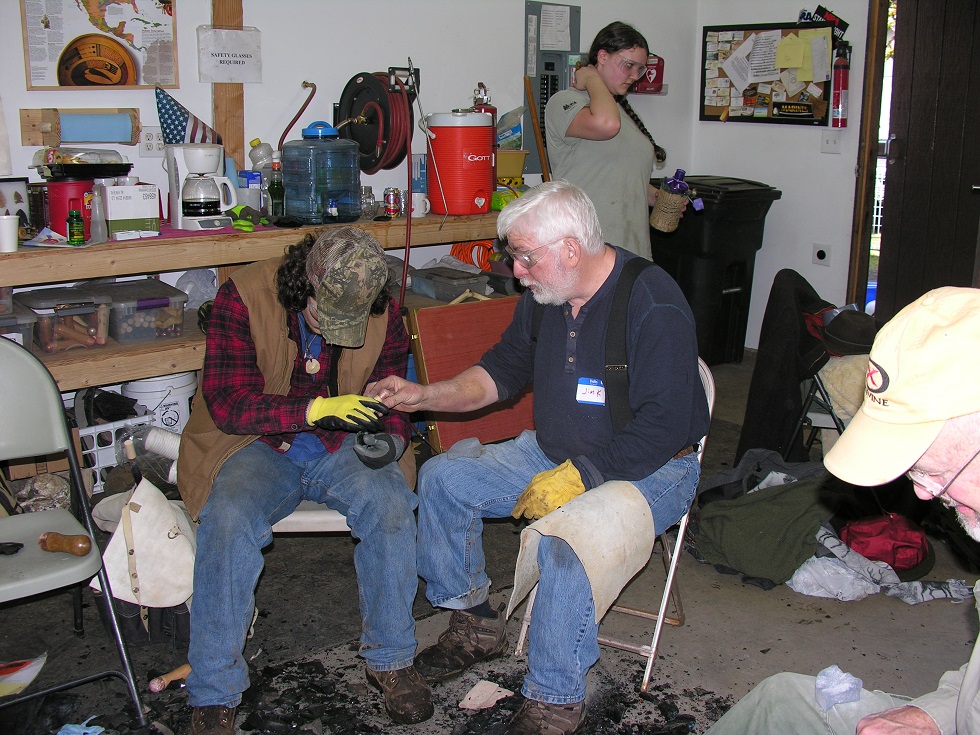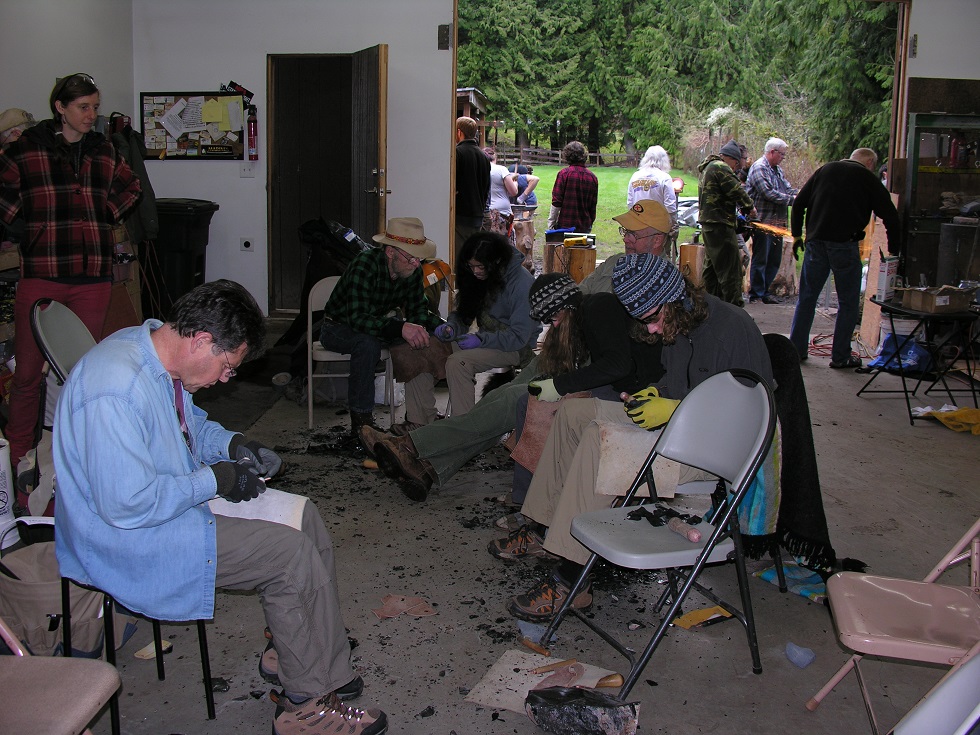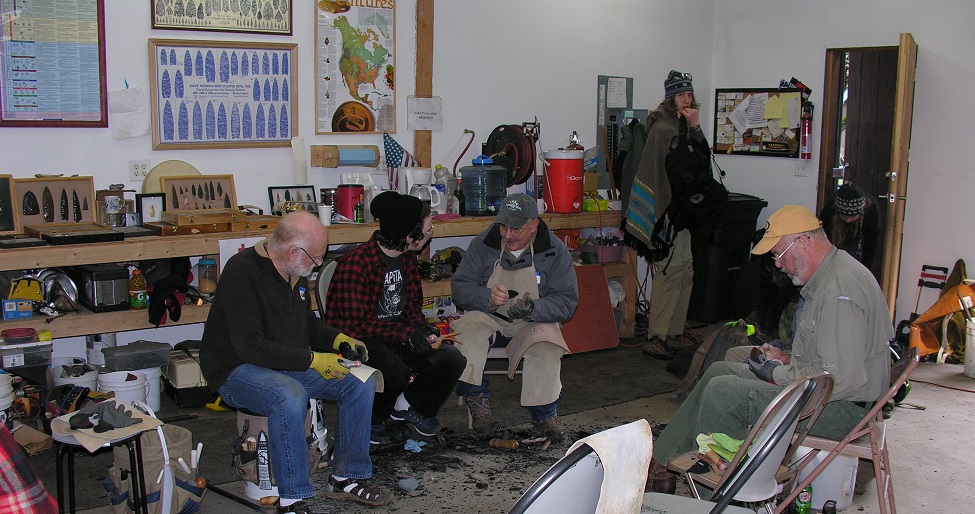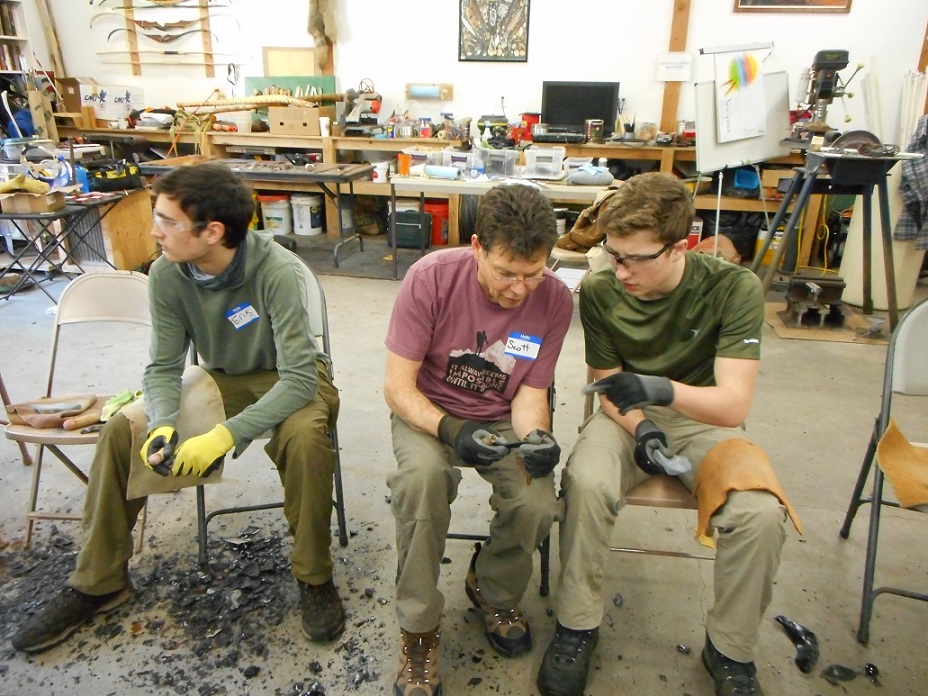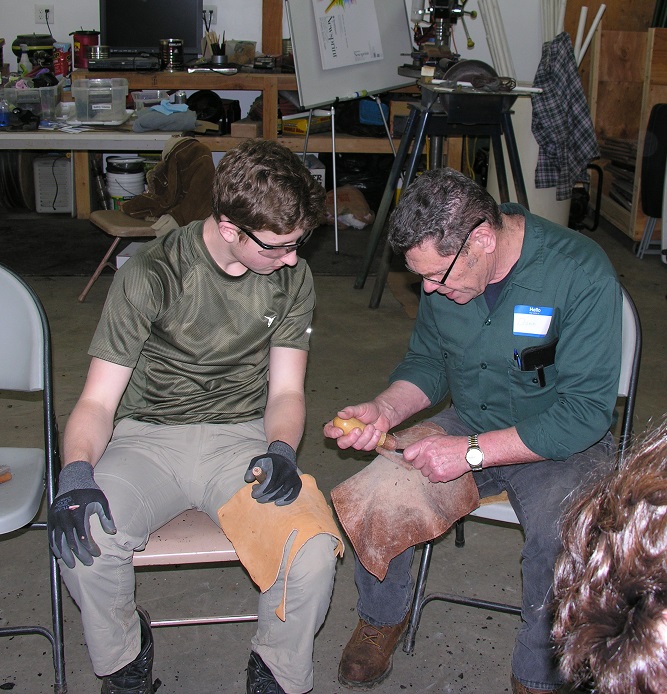 Arrowmaking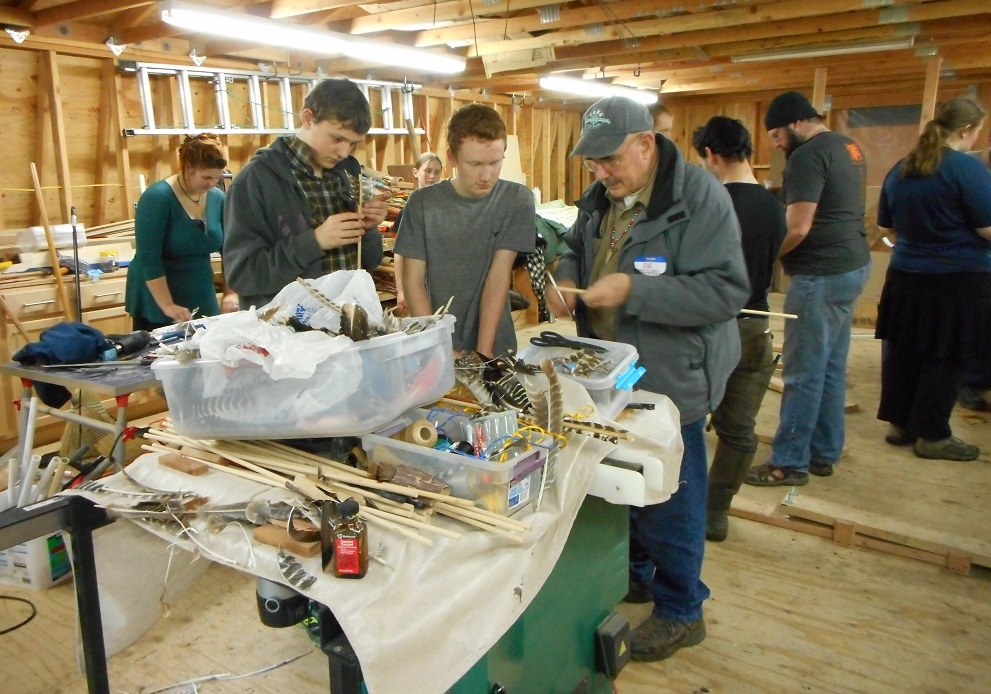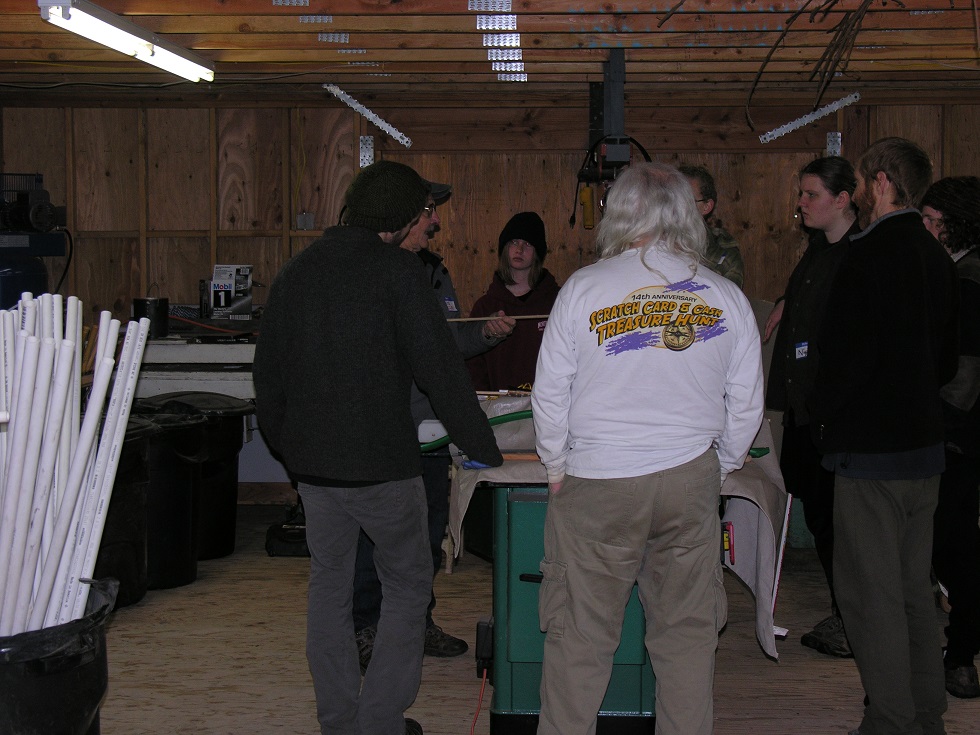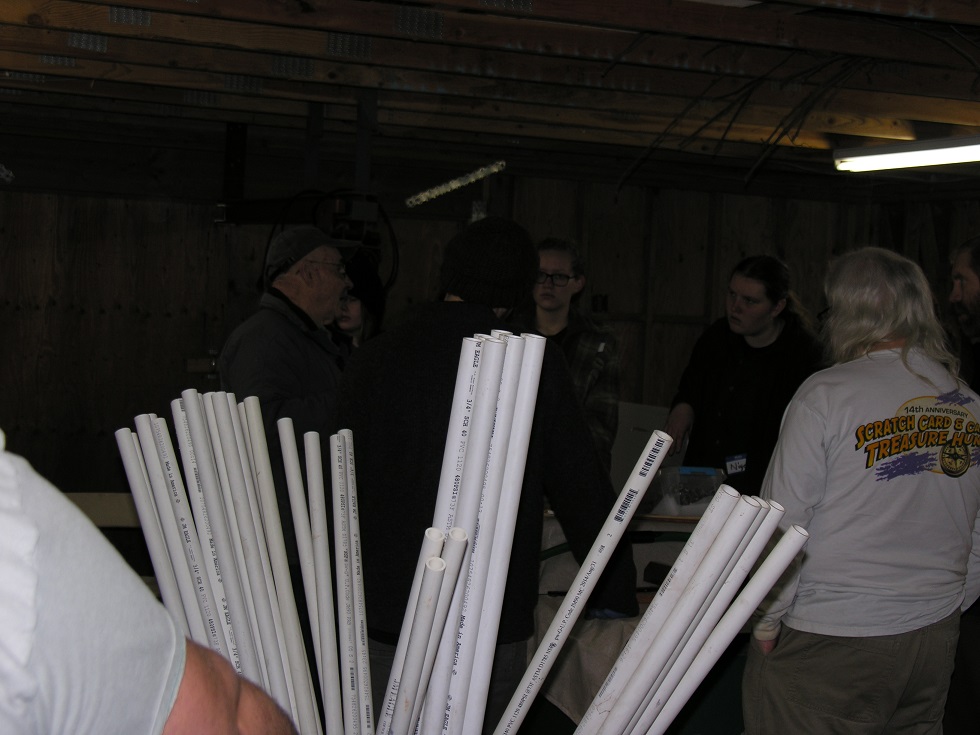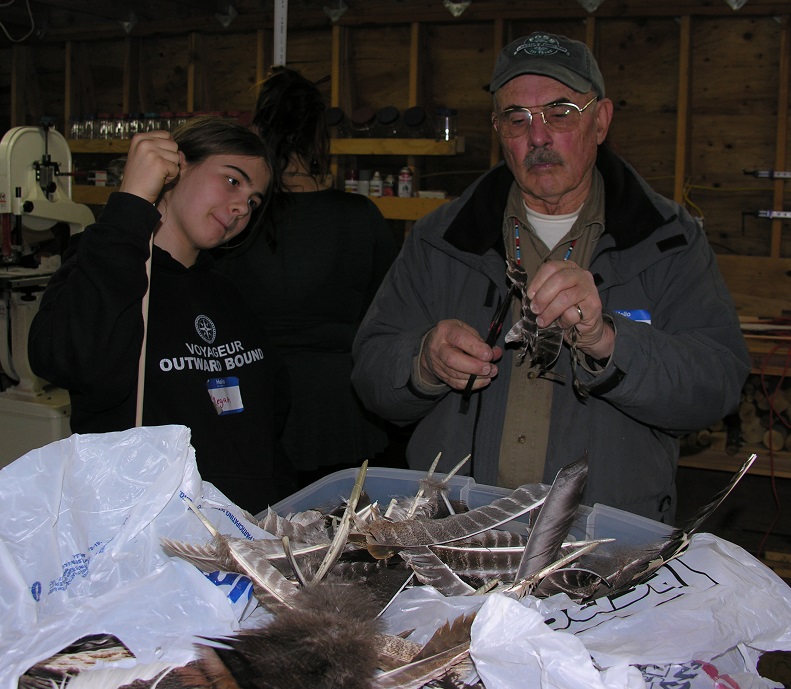 PVC Bows