2016 Puget Sound Knapper Gathering at Lake Havasu
2016 (January or February)
Hosts - '9-Fingers' Calvert and Richard & Joan Urata
This event was an impromptu 'Gathering' of a number of PSK members (snowbirds) who get together in the Lake Havasu area of Arizona during the winter months. Participating were Rich Urata, 'Yukon Dick' Kocan, Ray Alt, and several other PSK members.
At this event, '9-Fingers' conducted a class on making knives using primitive tools. They made their own charcoal from indigenous plants, built a forge from local rocks, clays and junk from the desert and forged scrap metal, including files and combination wrenches into some pretty decent knives.
Primitive Knife Making
Making Charcoal
This is the primitive forge they made in the ground to make knives. Jerry Calvert was the engineer of the project and he had a lot of helpers! They all helped to make the forge, made charcoal in the ground and made their own knives. Still a work in progress but they are having a ball!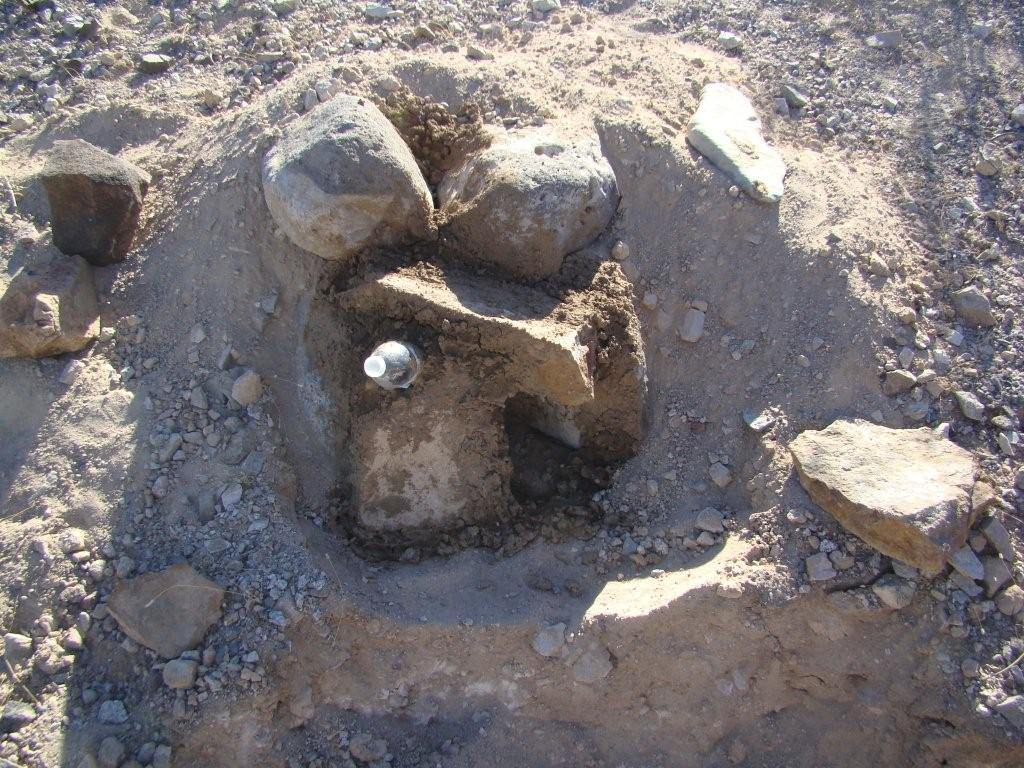 9Fingers and Primitive Clay Forge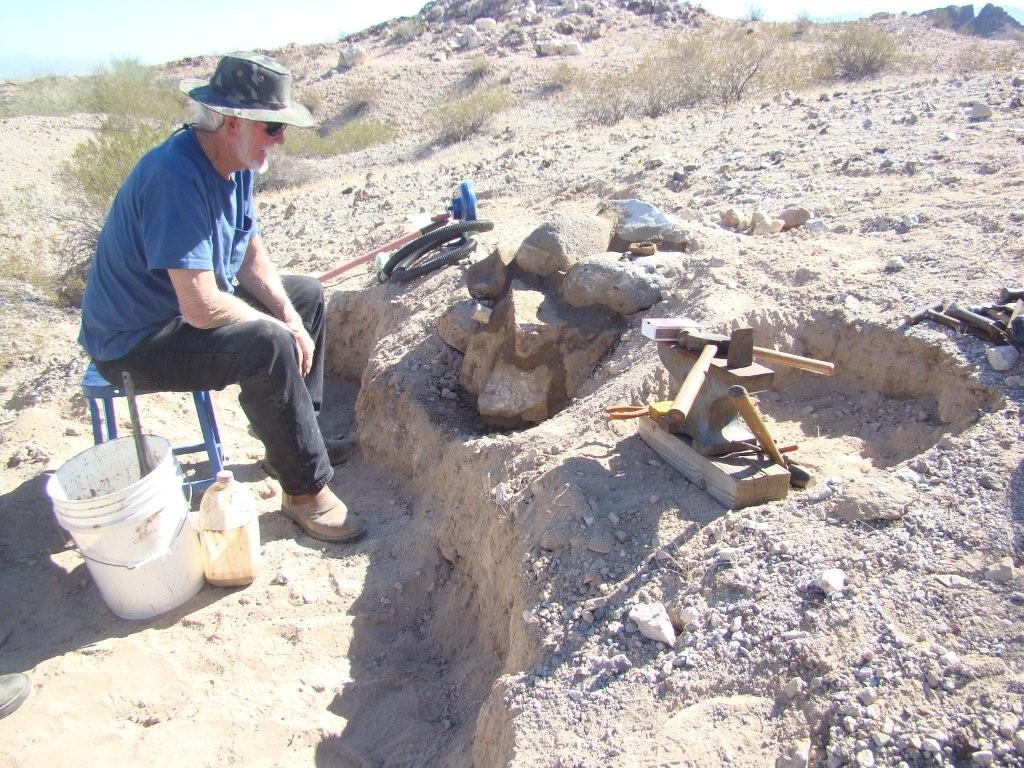 Primitive Forge First Test - 1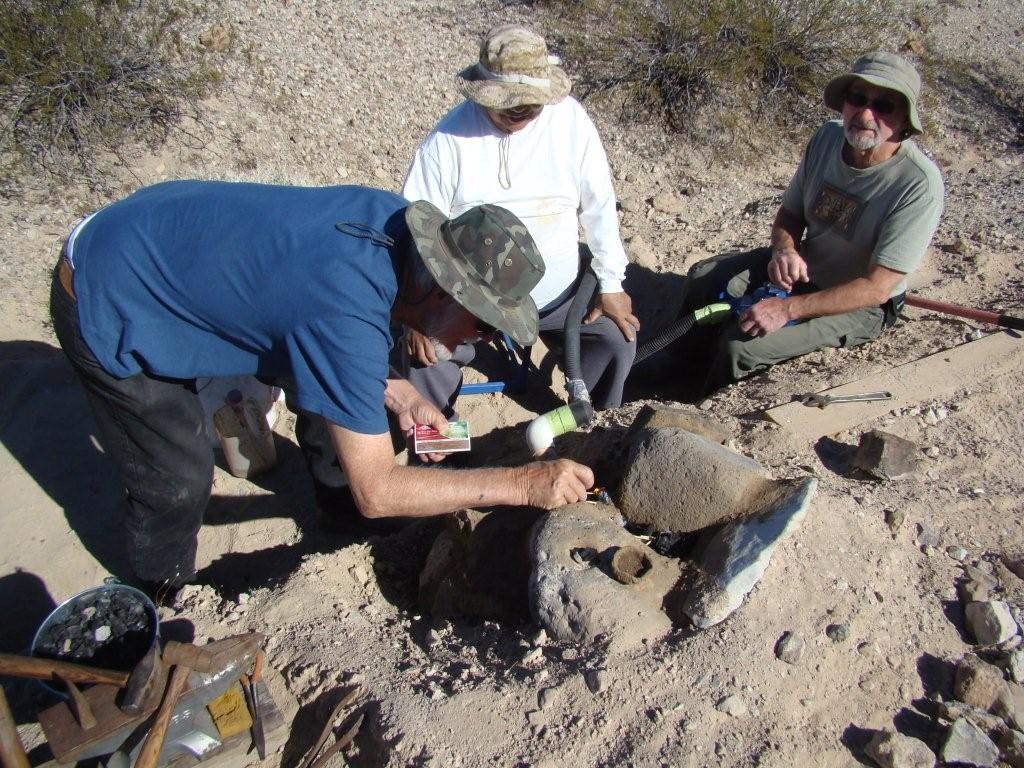 Primitive Forge Working - Richard Urata (left) and Yukon Dick Kocan (right) keeping an eye on things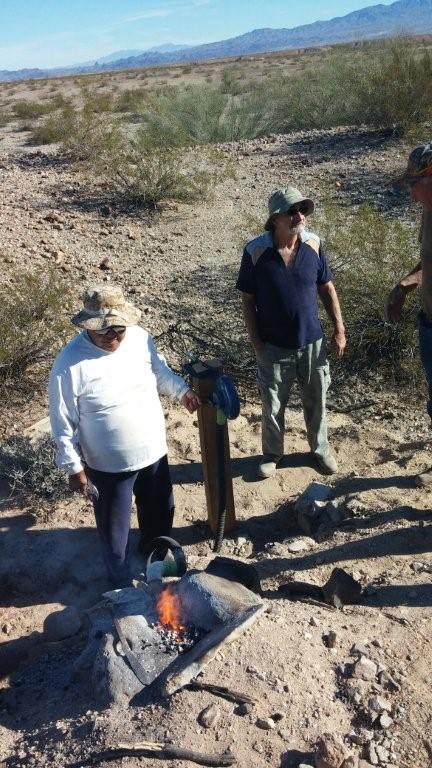 Primitive Forge First Test - 2
Primitive Forge First Test - 3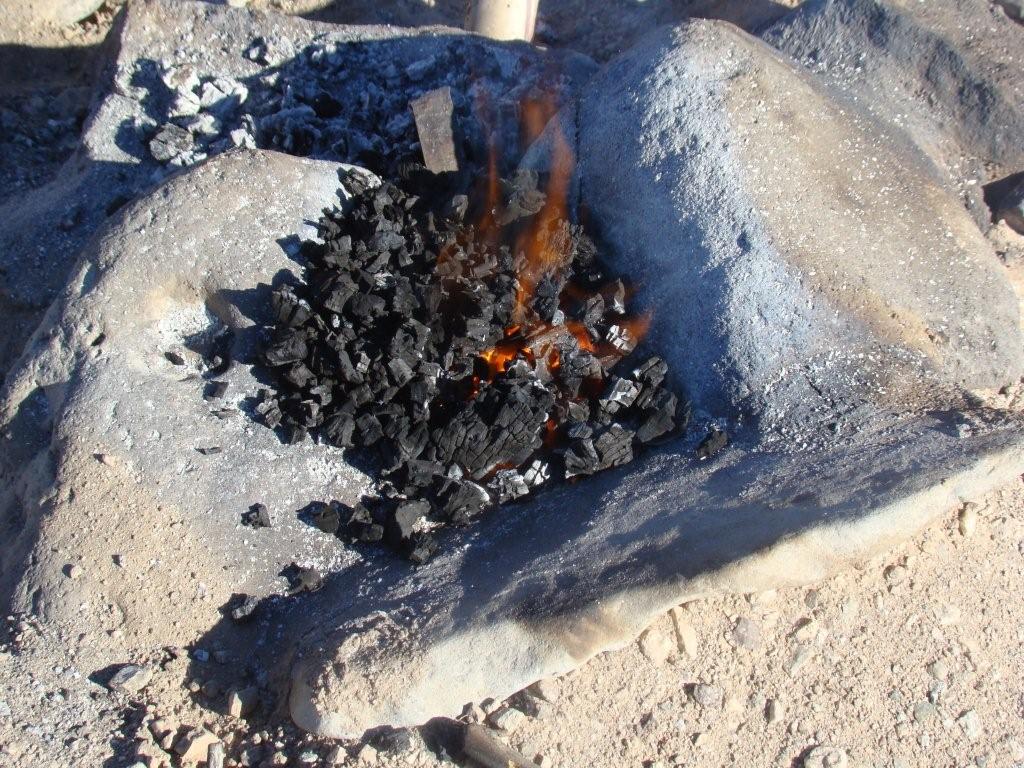 Dick and Richard making improvements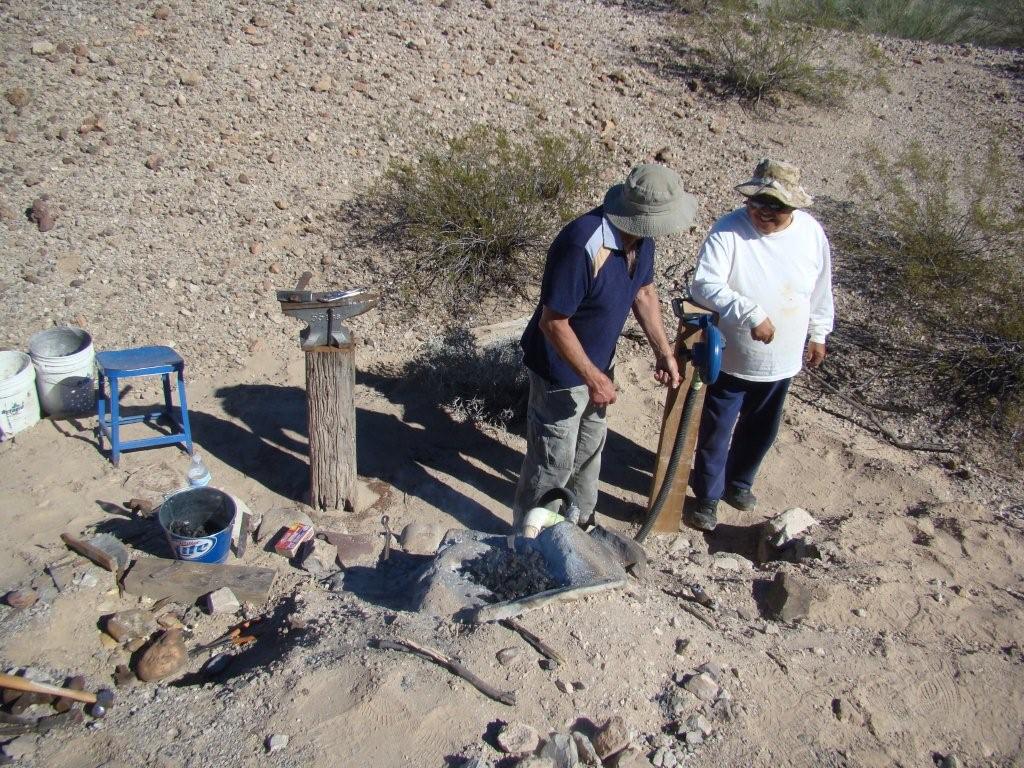 Ray Alt grinding the new blade with Joseph Bryan studiously watching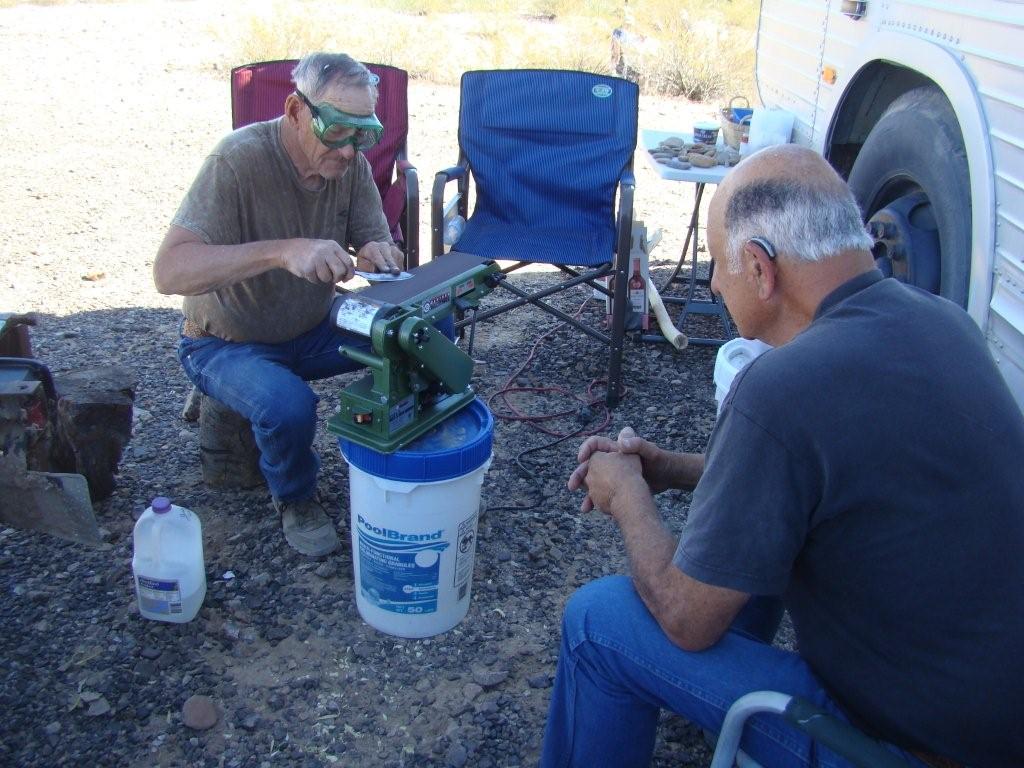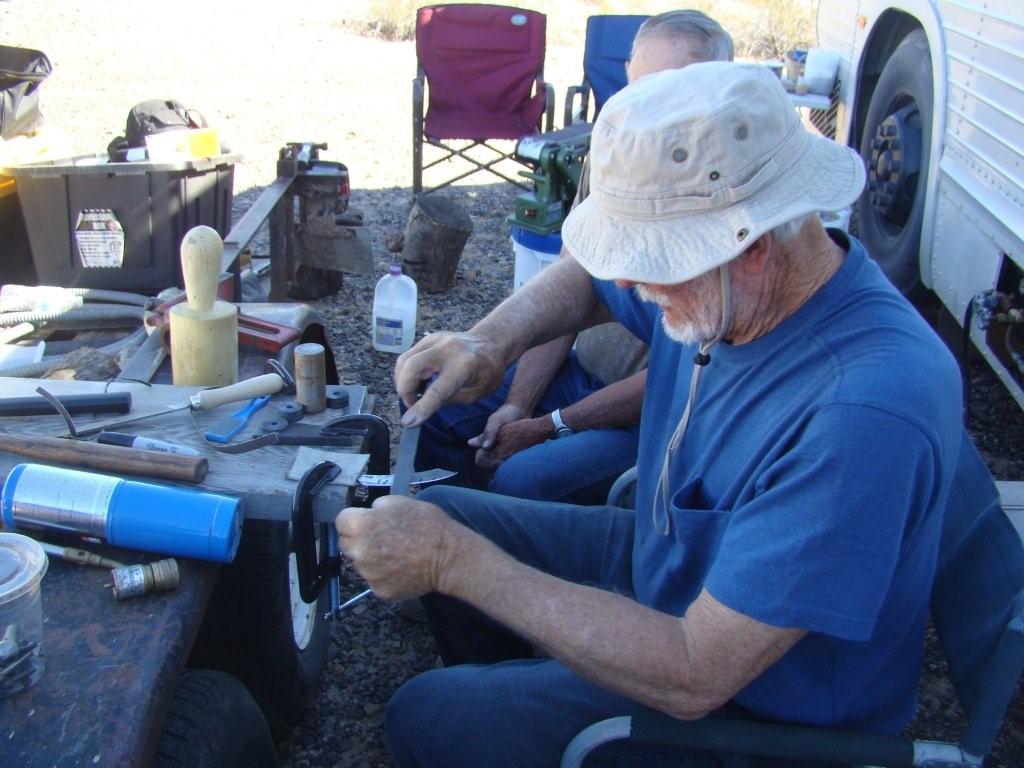 Aftermath of the first test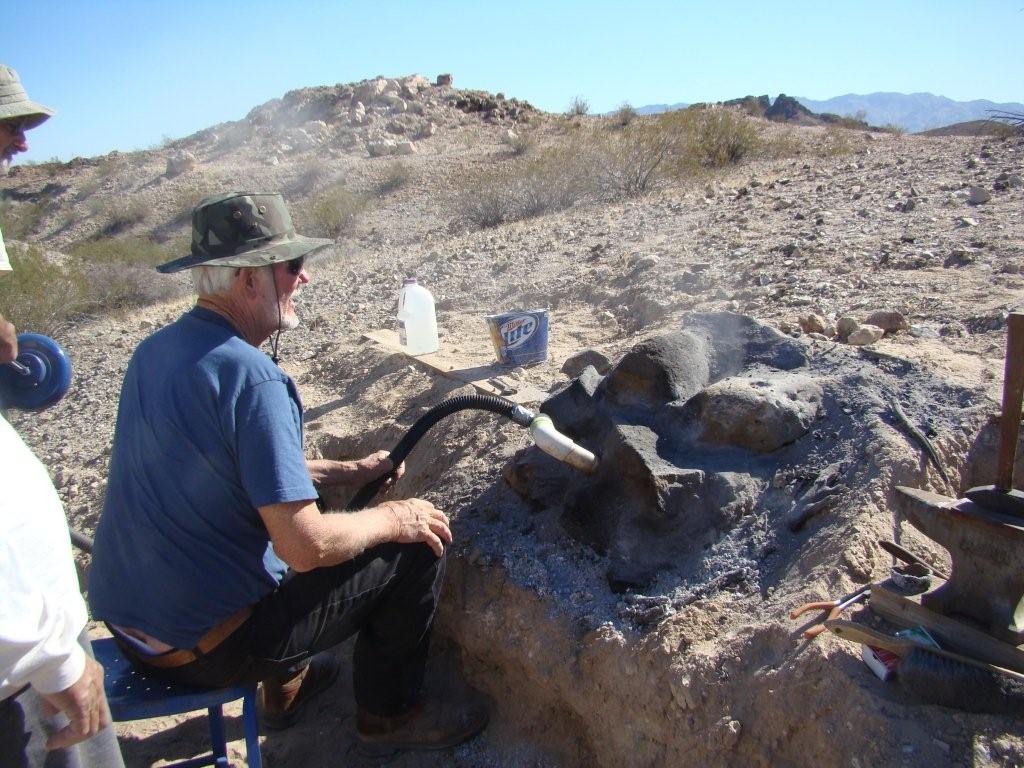 Where's Jim and Bev - the gang just had to rub it it!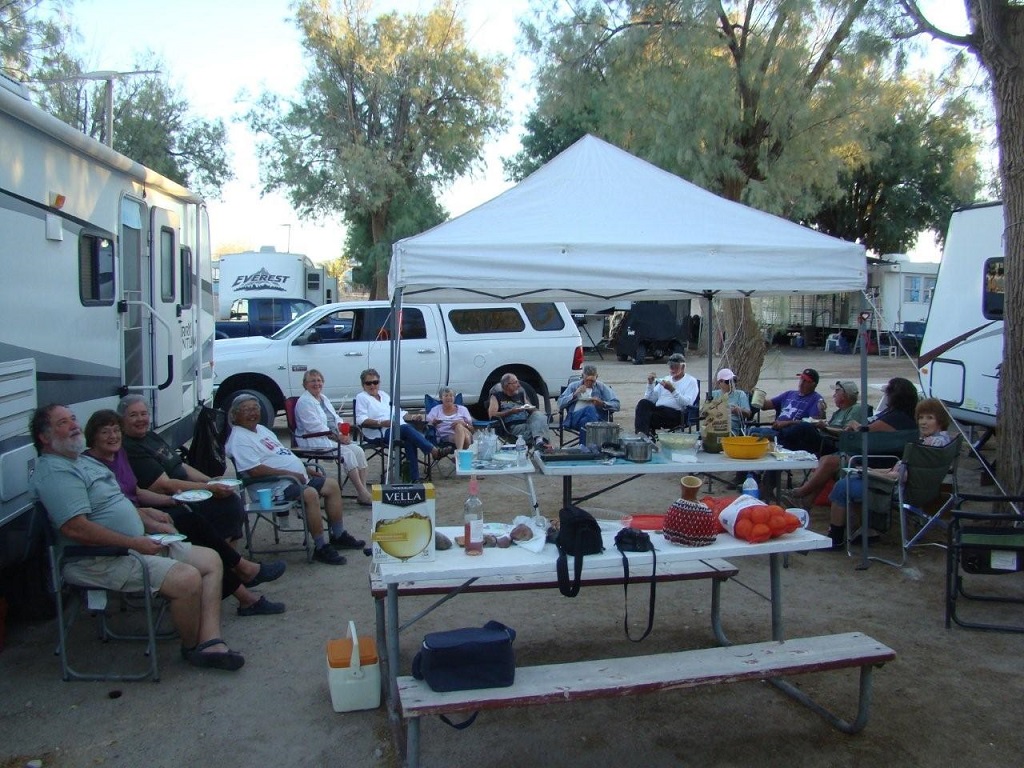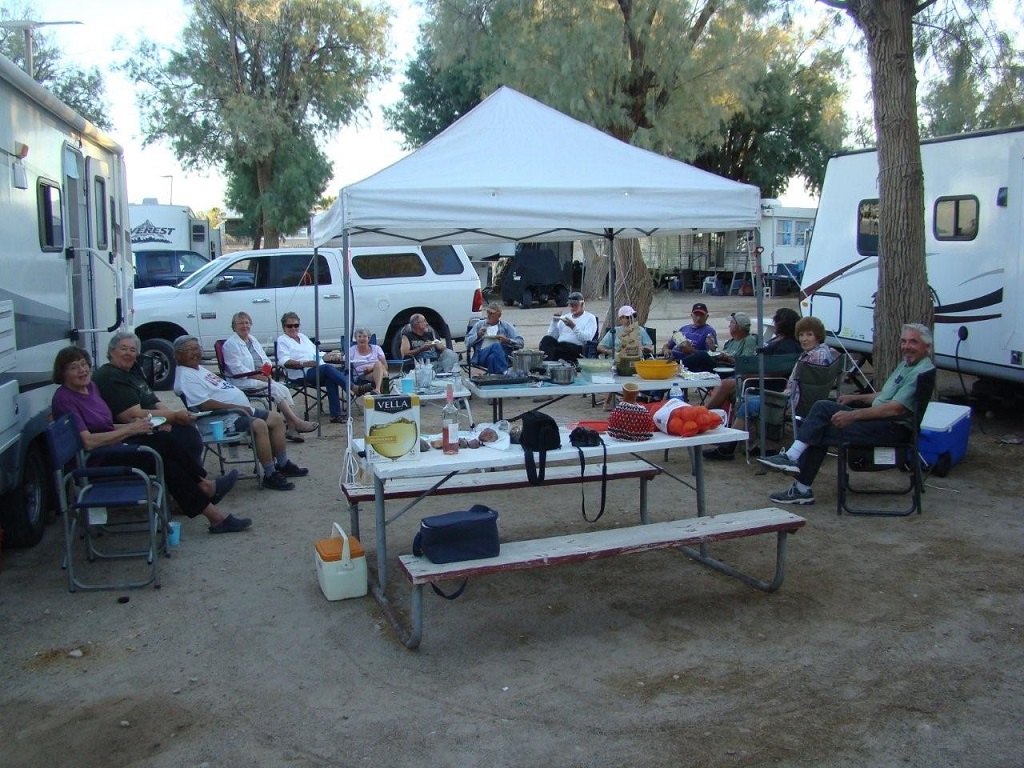 Left to right (combining both photos), PSK members Joe Greenwell and Bettye Hensel, Richard and Joan Urata, 'Black Mountian Mary' Mary Webster and Harriet Alt, Laura Dick Kocan, Ray Alt and 9Fingers Calvert, Francoise and Joseph Bryan, unidentifiable couple, Rosalie and Henry Payne - great friends all!