2016 Cabelas Lacey Store March Knap-in Report
February 27th and 28th
Host - Mick Hill and Cabelas' Nancy Hawley-Keech
(photos courtesy of Kathy Woodside, Holly Hill and Jim Keffer)
For the Fifth Year in a Row, the Puget Sound Knappers were hosted by Cabelas Lacey Store for an in -house Knap-in. And for 5th time it was a blast - and a huge success! An estimated 1,000 Cabelas customers stopped by the PSK knapping area located just inside the front doors. Over 300 points were given out to youngsters who expressed an interest in stone arrowheads, and dozens of people, young and old, boys and girls, men and women got to try their had at flintknapping! It was two days of non-stop demos, free instruction and providing information on the ancient art of flintknapping. Cabelas' Nancy Hawley-Keech, their "Event Coordinator", did an outstanding job of preparing the store for this event!
PSK members attending - Mick and Holly Hill (host), Jim Smith, Jim Keffer, Rich Russell, Barry Bonnell, Woody and Kathy Woodside, Donn Paris and Scott Cannaday
Morning of the first day
Some of the more than 300 youngsters that received a free arrowhead or stone blade for just showing an interest!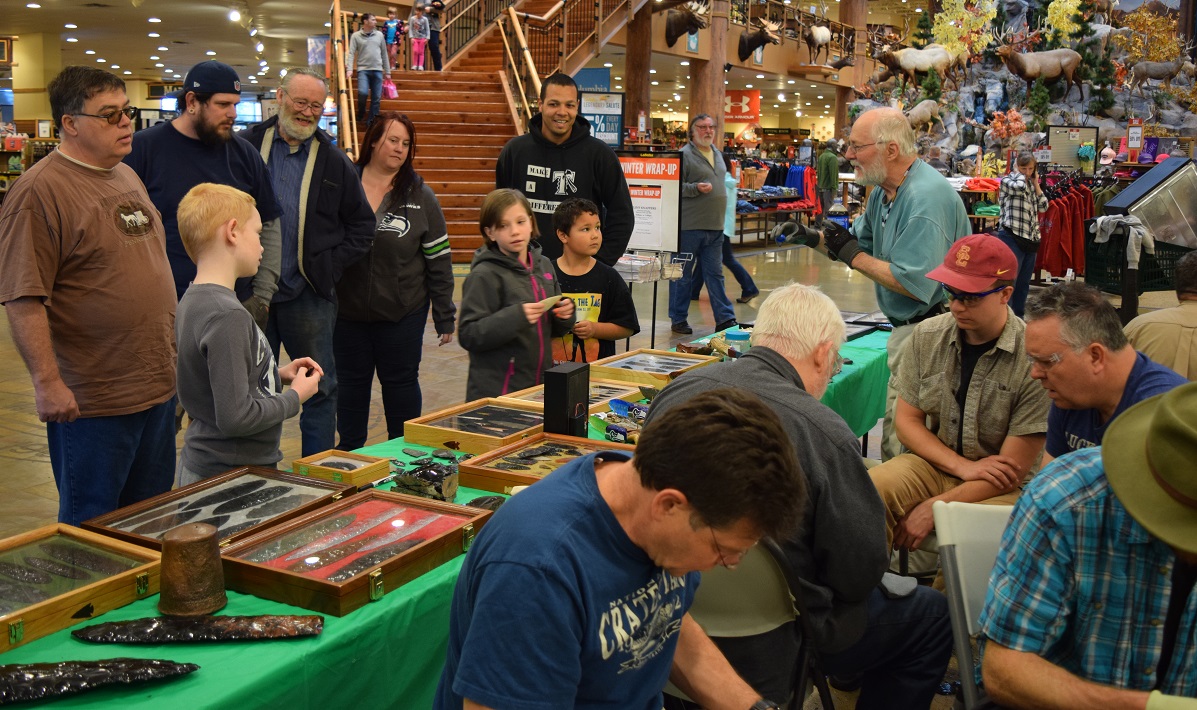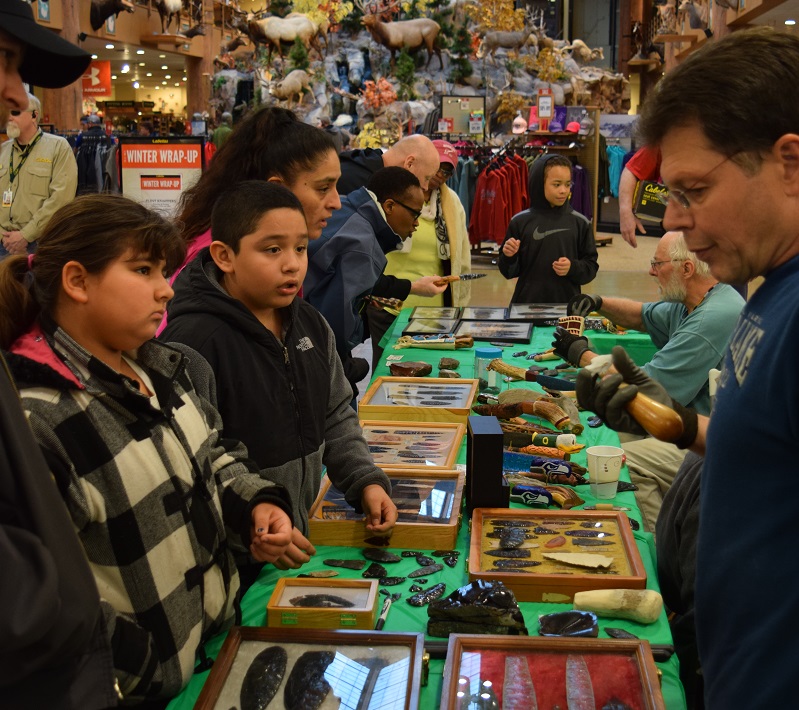 Jim Keffer discussing the Ancient Art of Flintknapping with Cabelas" Customers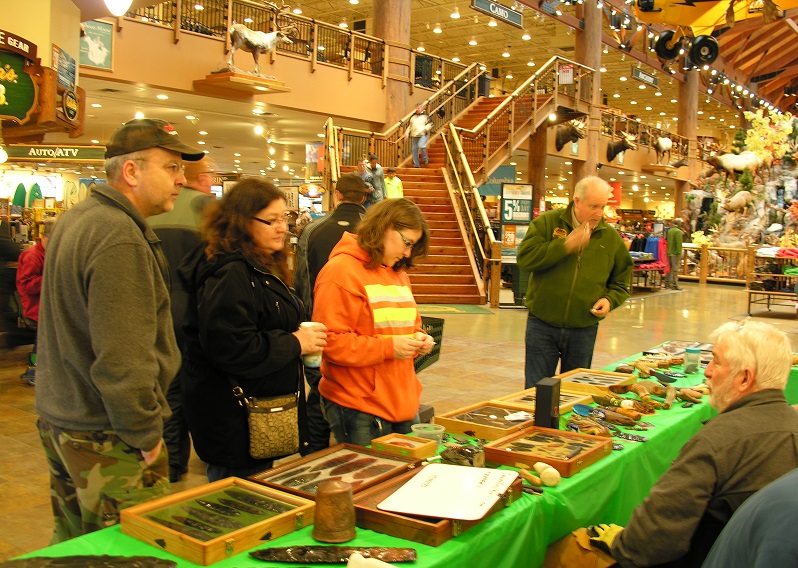 Rich Russell providing some free instruction to a new knapper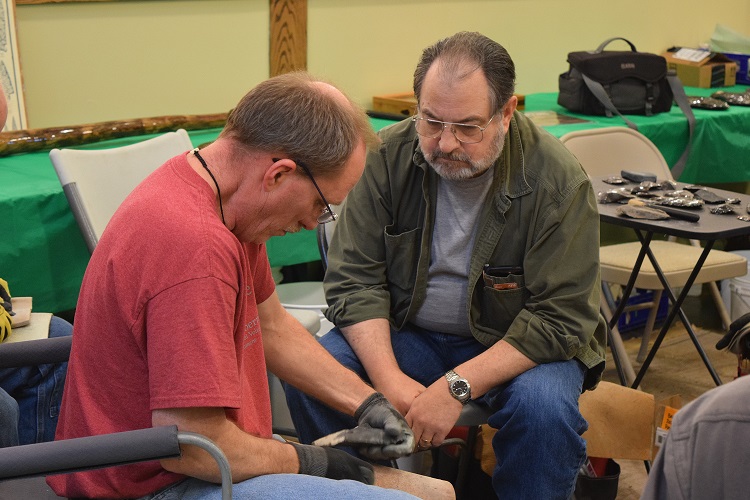 Jim Smith (foreground) and Jim Keffer manning the display table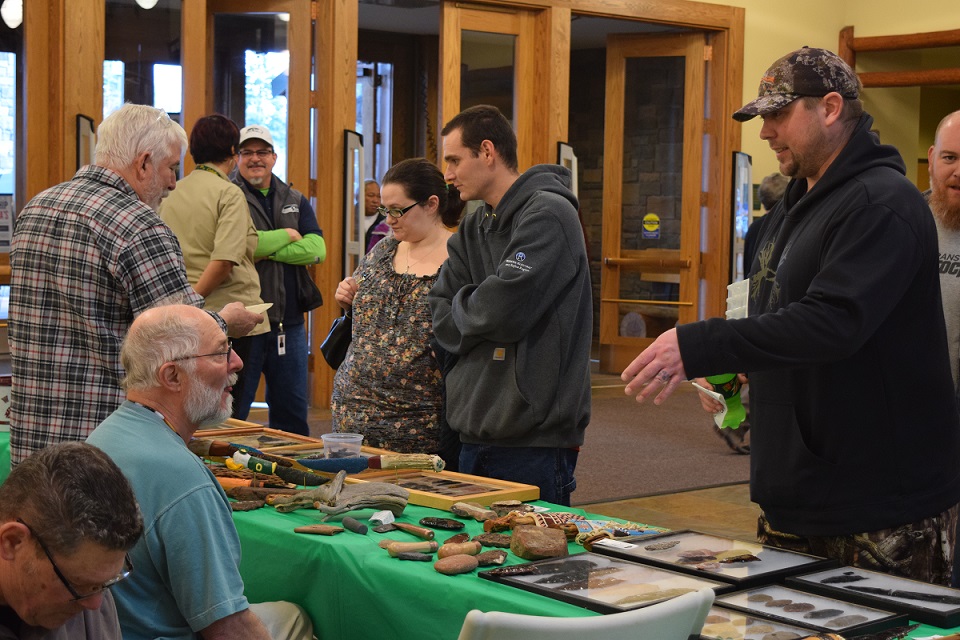 PSK Knappers and Noobies