2016 Bitterroot Valley Knap-in Report
June 16th – 21st, 2016
Hosts Richard and Joan Urata
(photos courtesty of Joan Urata, Betty Hensel, Kathy Woodside and Henry Payne)
The 2016 Bitterroot Valley Knap-in was the fifth in a row hosted by Richard and Joan Urata. All have been great and this one was no exception! In fact if you take attendance and just plain fun into account, this one was the best! It was a good thing that the Charles Waters Memorial Campground is only a few minutes from the Group campground as there was considerable overflow.
There were lots of activities - now the norm at PSK events - archery, atlatls, music, great potluck meals (dinners, lunches and breakfast). There was a very competitive 2" Goat, won by Rick Pettersen (not Stu Murdock as reported in SPALLS)

.
The proof is in the photos:
Packed in. Good thing we're all such good friends!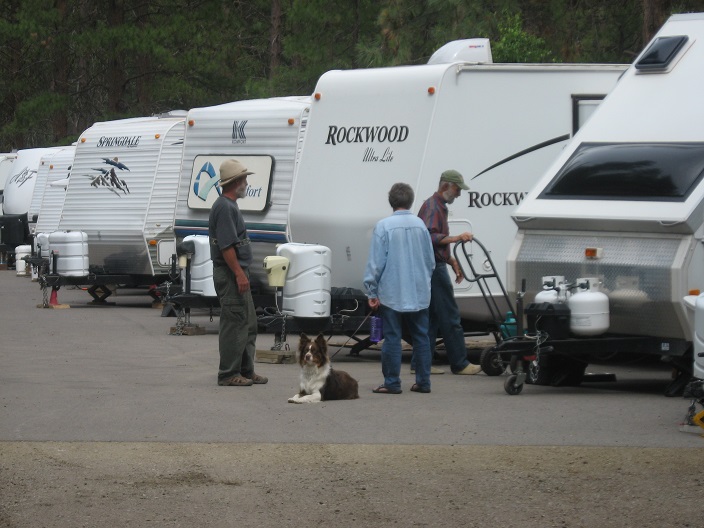 Knappers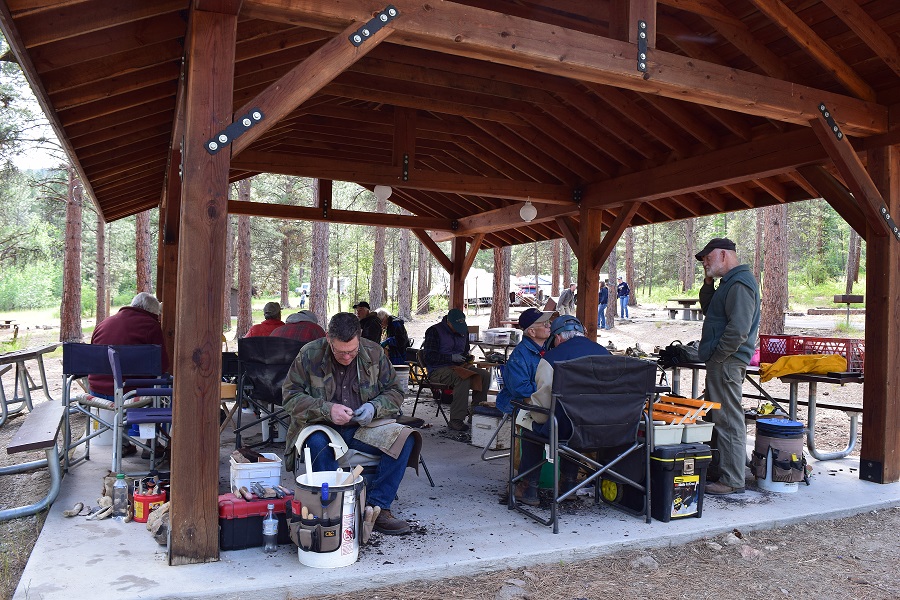 Janet Rothnie getting some help from Greg Hochmuth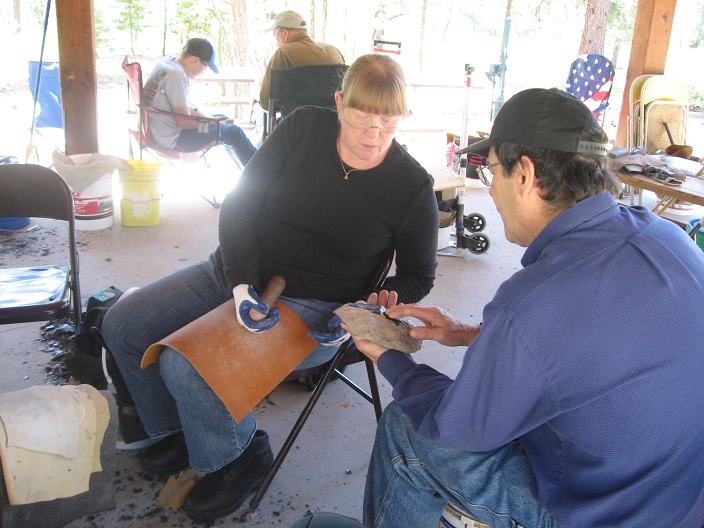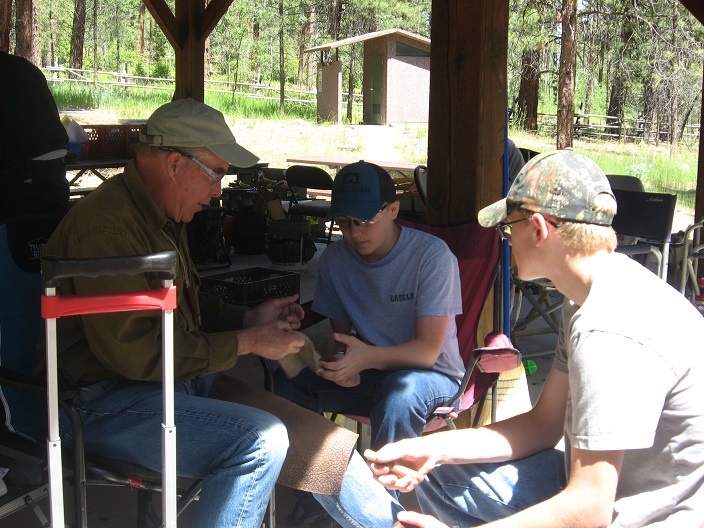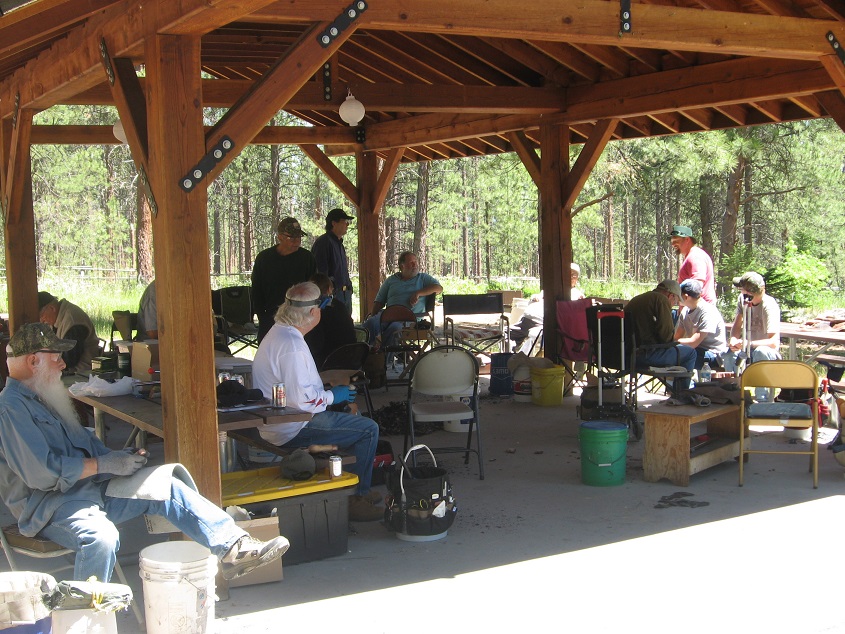 Whole lot of teaching going on!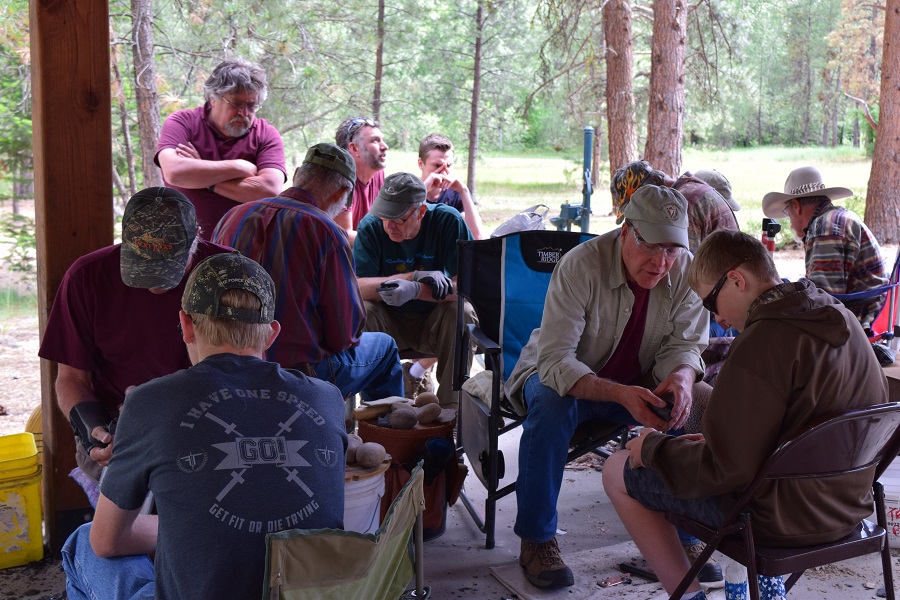 Elder Stu "Ute Flintknapper" Murdock teaching a noobie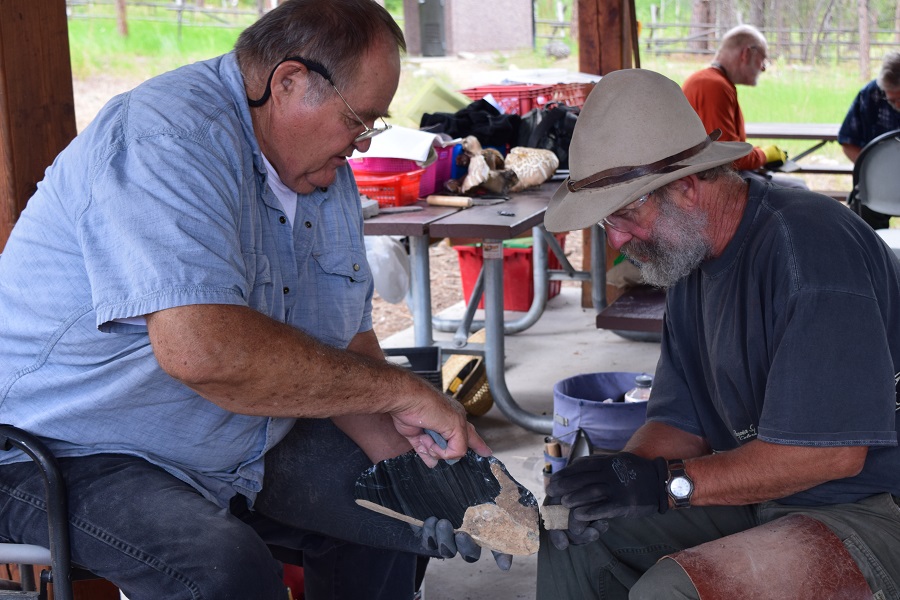 Joe Greenwell helps Rich Pettersen with the " Goat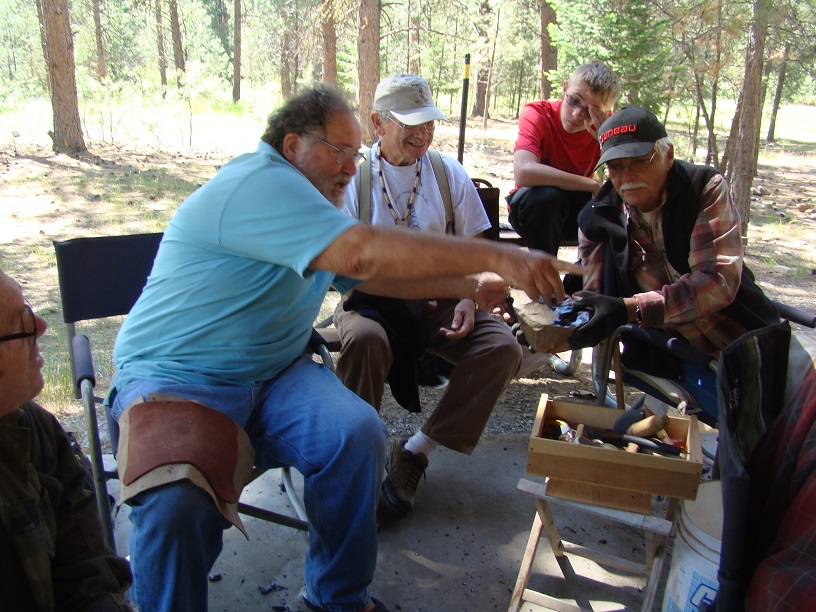 All eyes on the Goat!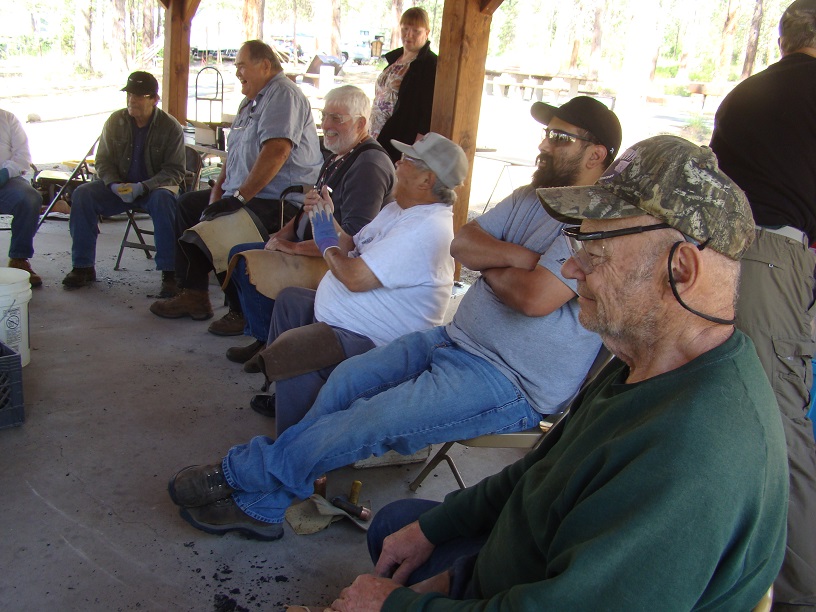 Is there enough left Shawn?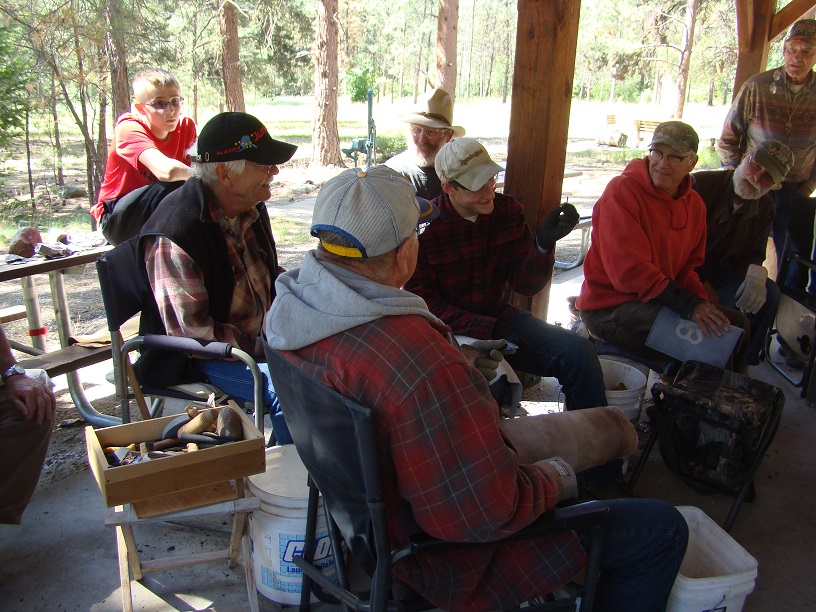 Stu Murdock, with help from Richard Urata, making his famous fry bread!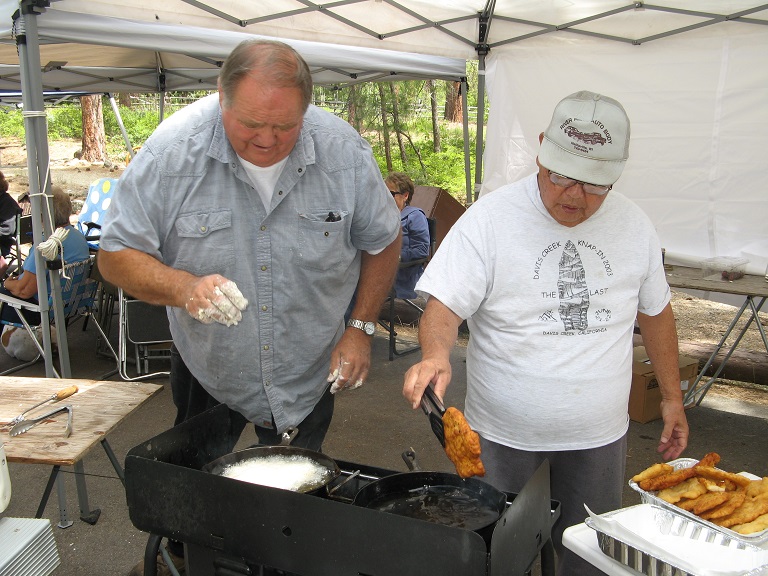 More help with the fry bread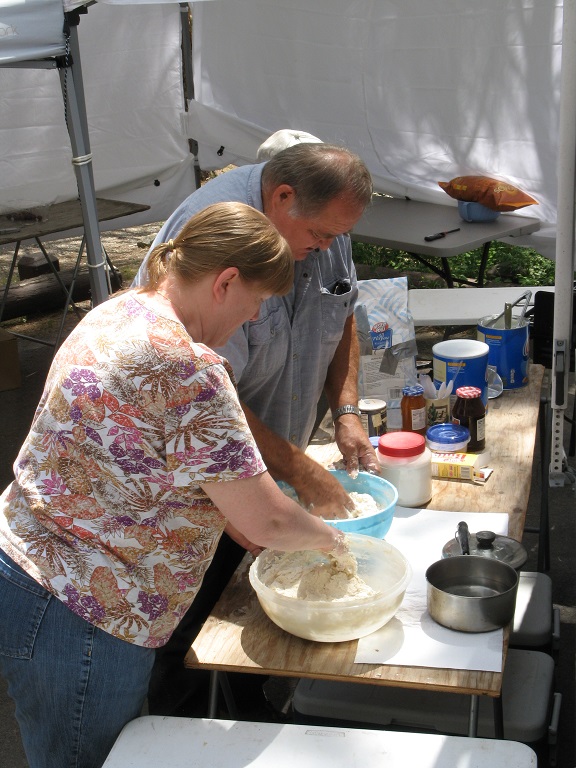 Even more help with the fry bread - had to be good!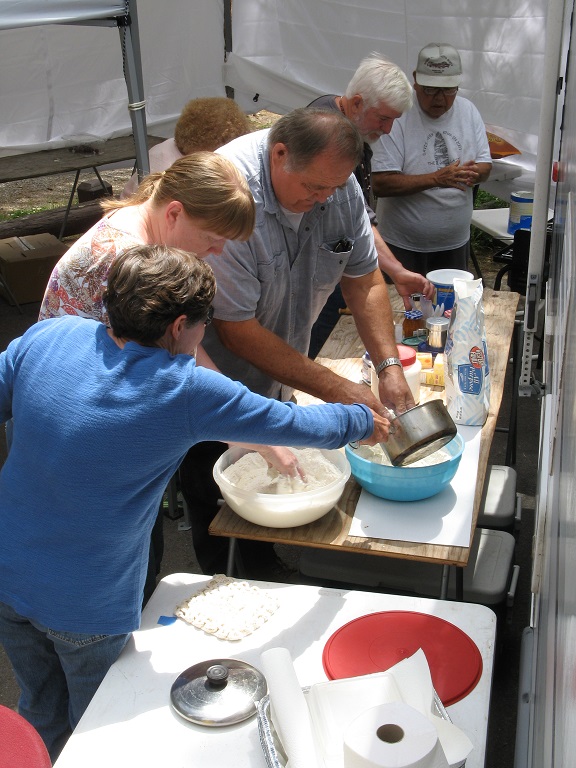 Didgeridoo concert!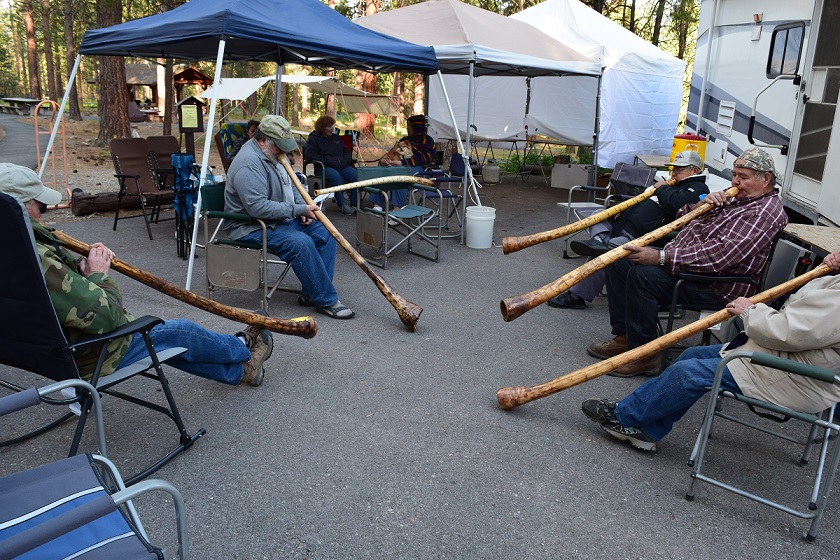 (left to right) George Bryce, Joe Greenwell, Betty Hensel, Richard Urata, Stu Murdock and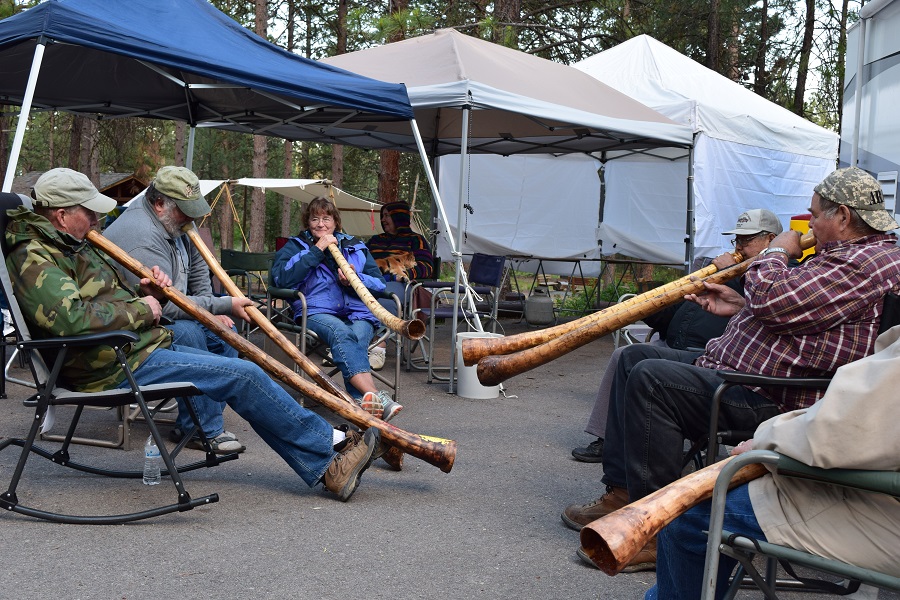 Potluck Meals - more and more PSK Knap-ins feature several potluck meals. Collaborating at mealtime means less time preparing food, greater variety and more social time!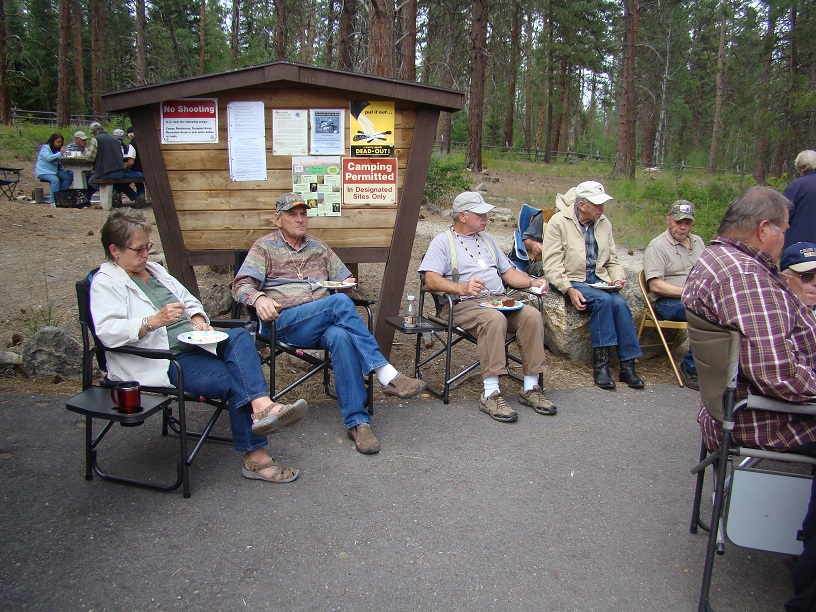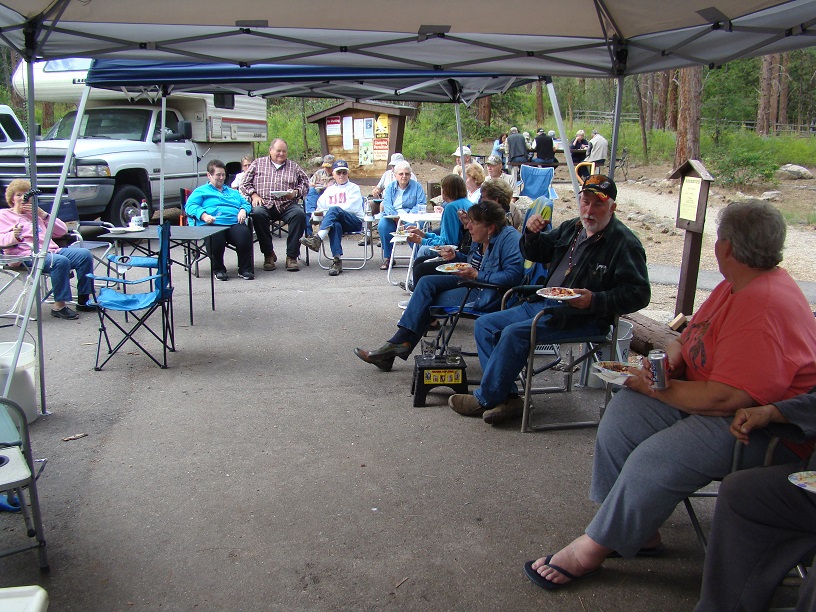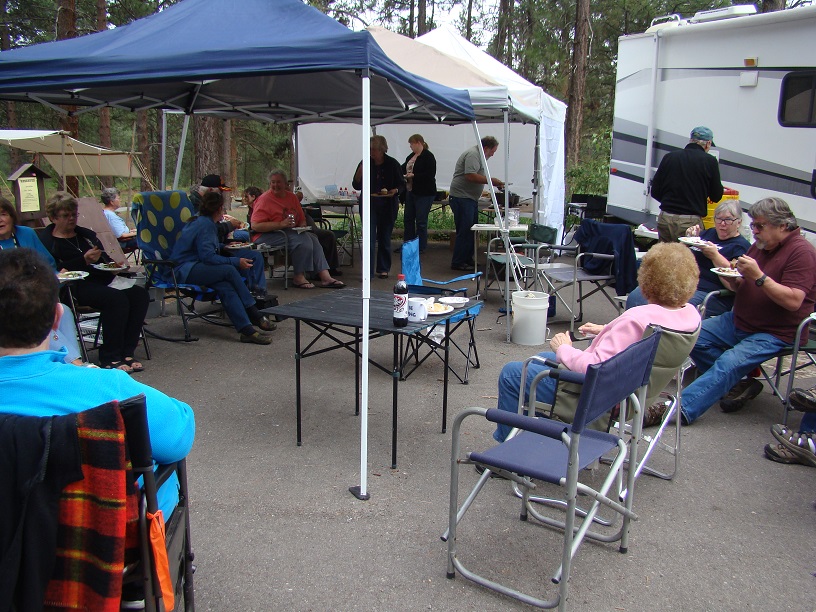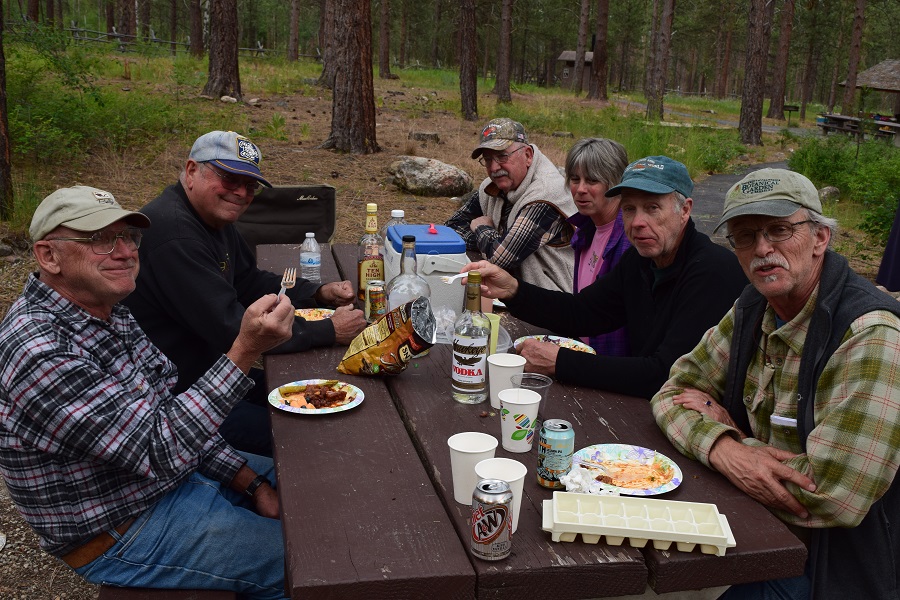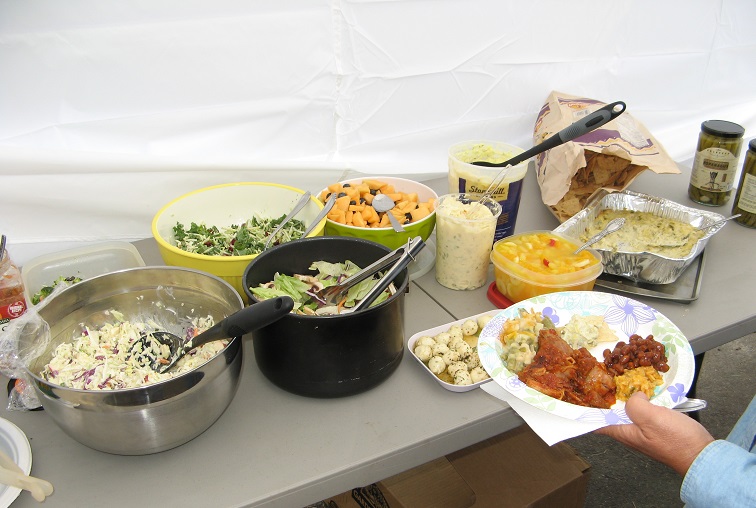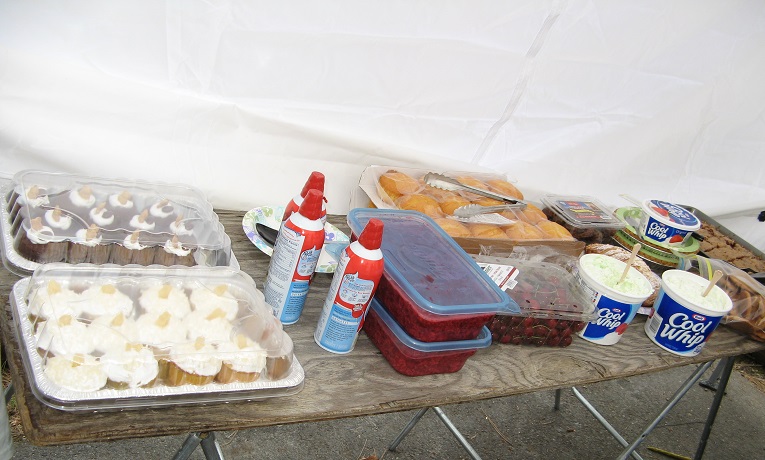 Greg Hochmuth with a giant edible puffball - sauted it tasted like T-bone steak!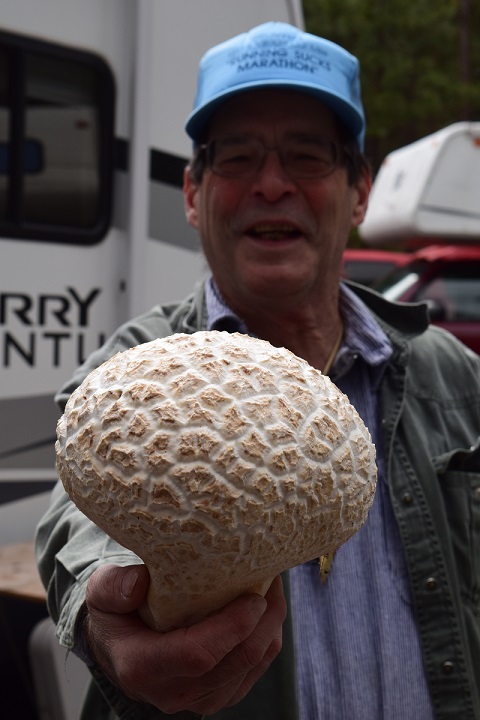 The Auction - Rasing $$$ for expenses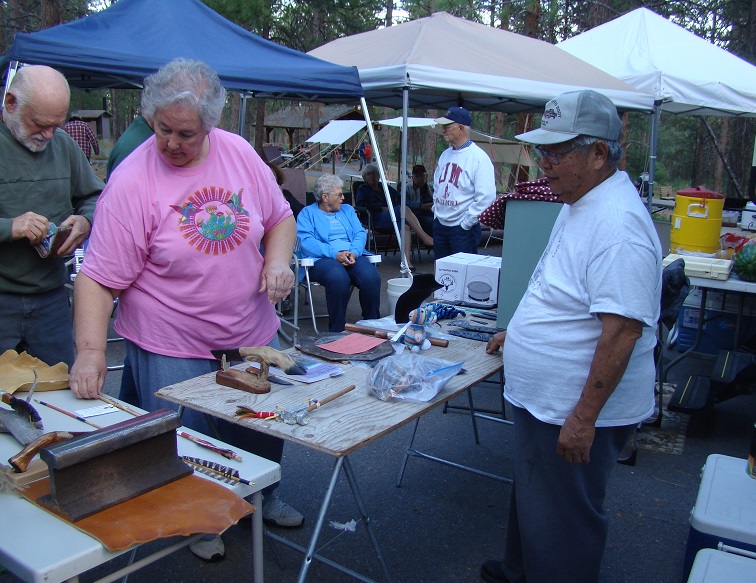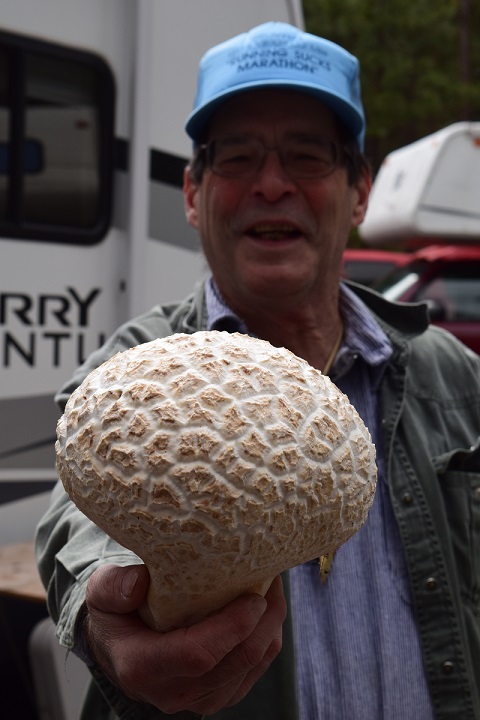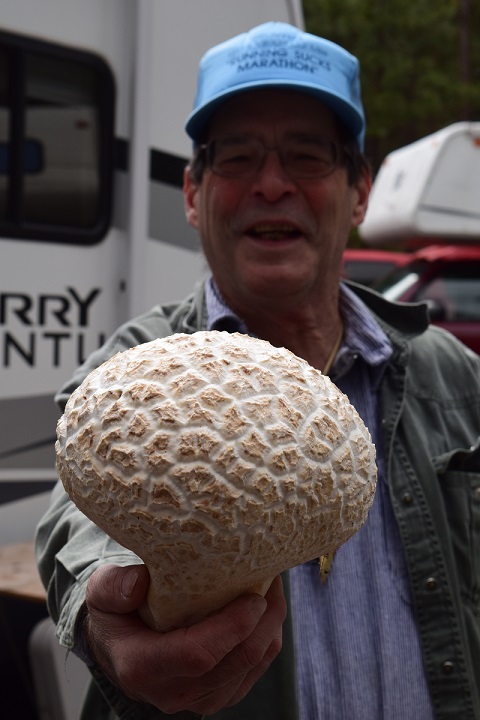 Host Richard Urata as Auctioneer!