9th ANNUAL ILLAHEE FLATS KNAP-IN
by Brad Baughman


The 9th Annual Illahee Flats/North Umpqua knap-in held at Illahee Flats, near Dry Creek, Oregon was a huge success! Over 150 people attended and over 40 camped full time. There were many first time knappers that left with their first points (many of them surprisingly good!).

The family theme that has been strictly enforced has obviously paid off. Many families attended and the meadow was full of kids having a great time. The tarp was full of knappers from early morning until early evening and much of that time kids were there breaking rock. Their evening drum sessions were enjoyed by all and were joined by Mick Hill on bagpipes one night.

Several "handicapped" people were able to attend because they were able to drive right up to the campsite and solid, level ground made getting around easy.

Firewood was a problem and had to be bought because USFS would not allow any of the dead snags around camp to be cut and used. Several loads were delivered and divided. It is always amazing how much wood is used up during 10 days of camping.

Many people used the community grill on the main fire to cook their meals. From early morning coffee to late night hot dogs it seemed to be in constant use. Several community meals were cooked there too, including Jim Hoppers gumbo that was a big hit!

As usual the local wildlife was a big attraction. Several herds of elk paid daily visits and
were the biggest draw. Wild turkeys put in almost constant appearances and the coyotes contributed their singing to the program.

Again the weather was the big question. There was only one day of slightly uncomfortable weather on Wednesday, when it rained most of the day and temperatures were slightly below the comfortable mark. Several days it rained at night then turned sunny during the day. Then there were the days of glorious sunshine and warm beautiful nights. The knappers were not slowed down by the weather though because of the tarps over the knapping and campfire areas.

Thanks to Dan Lusby and Sutherlin Sanitary we had the Porta-Potties and trash cans! He also hauled off 4 large cans of debitage. That does not include the many buckets of spalls that we heavily encouraged all of the knappers to take home to work on.

We hope to be able to invite all of the knappers and visitors to the 10th Annual Illahee Flats Knap-in next year. That of course depends on the increasingly difficult task of getting a conditional use permit to use "our public lands" from the forest service.
The Knapping Site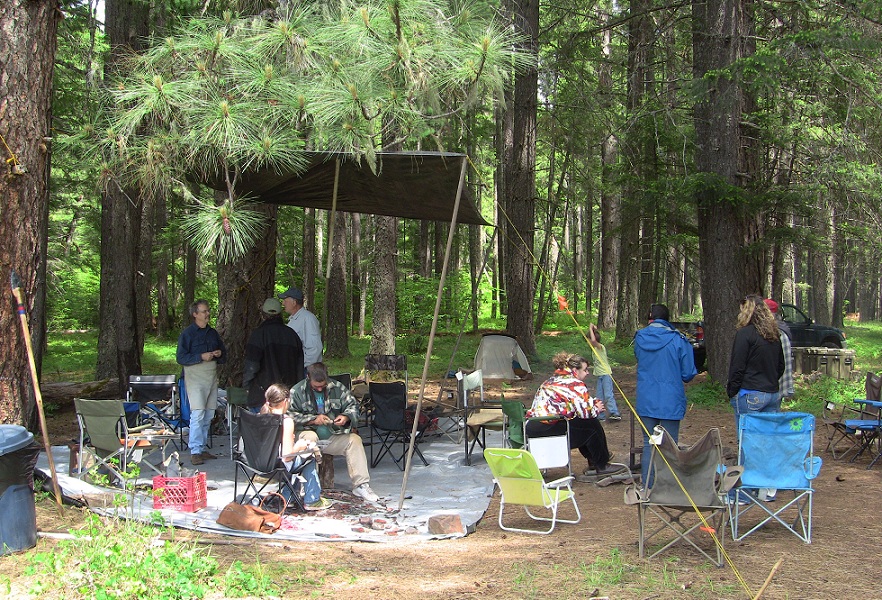 Host 'Big Bad Brad' Baughman
Brad's a great promoter of the Ancient Art of Flintknapping - always making time to teach others, especially young people!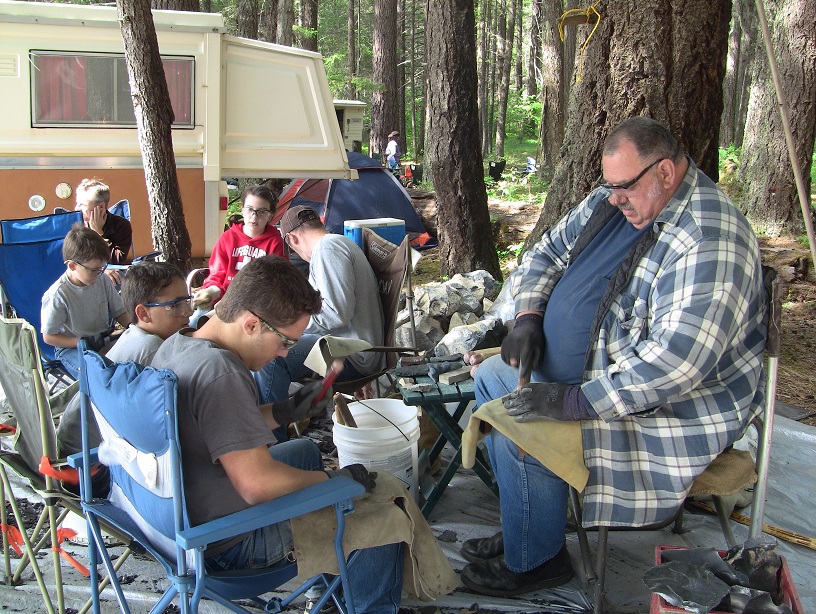 And he usually draws quite a crowd!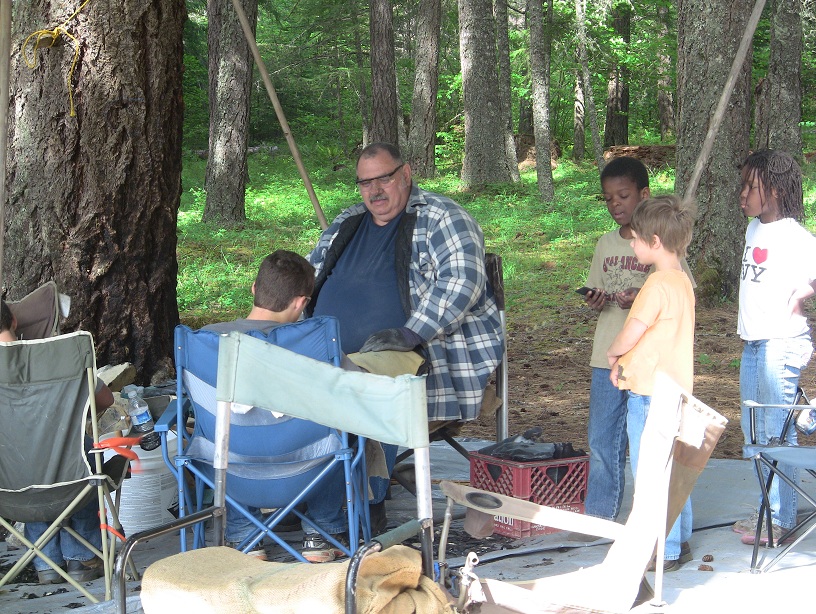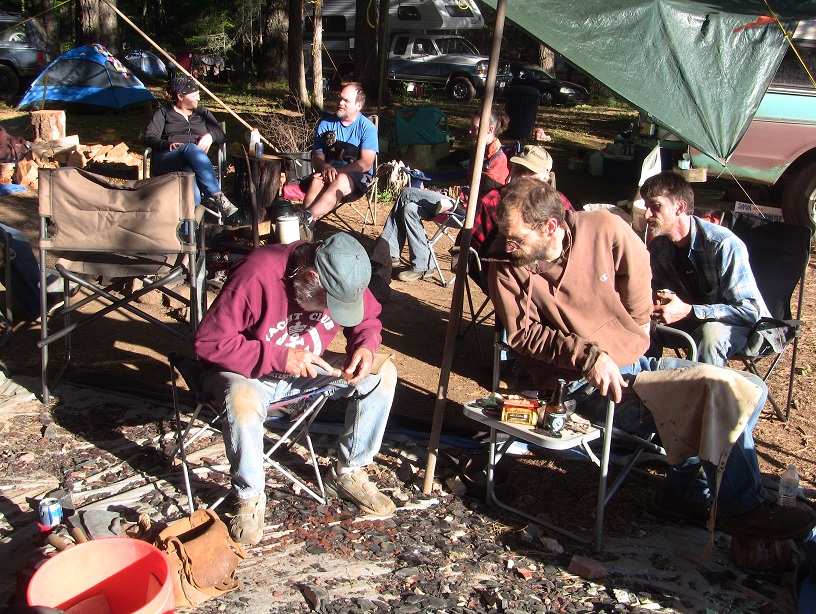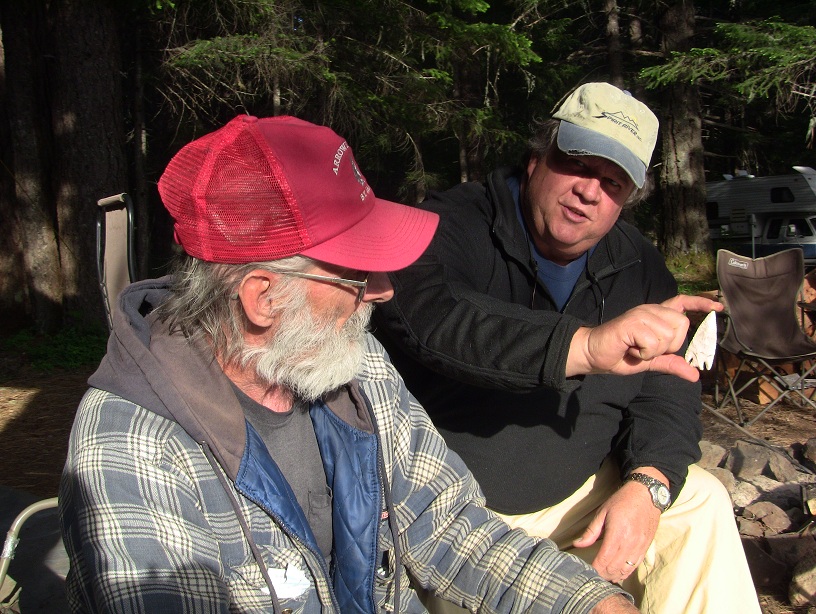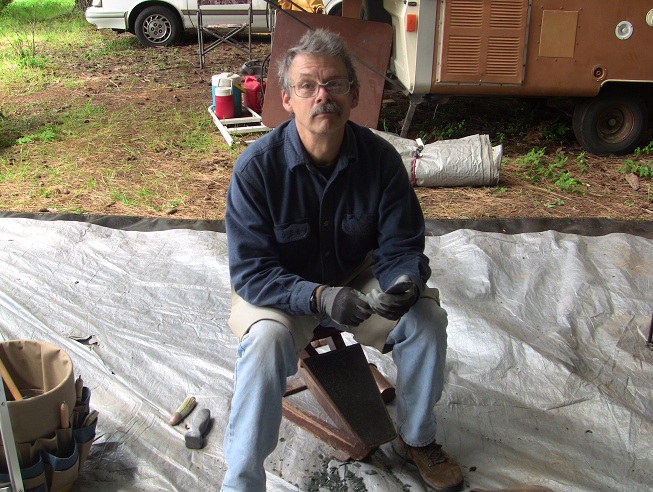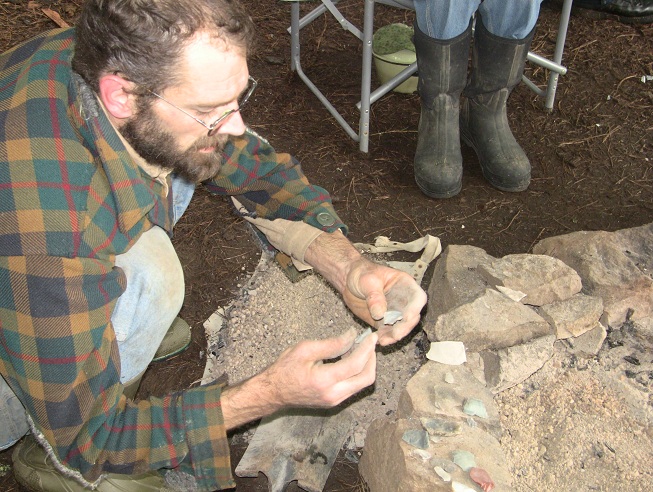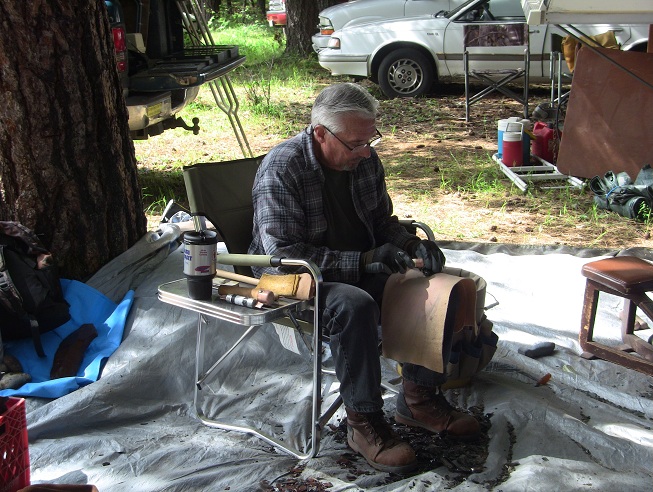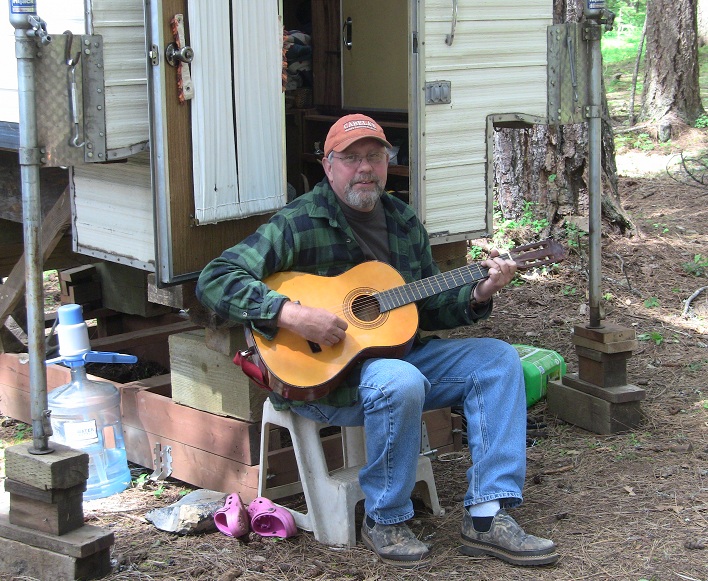 Some of the young people
Getting into the spirit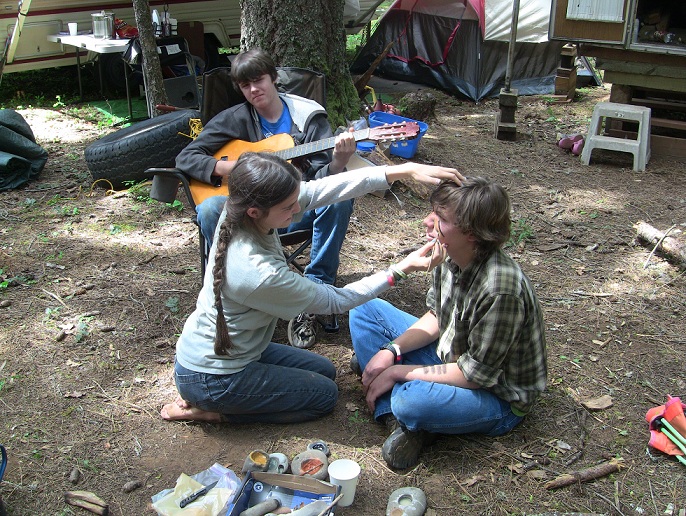 Natural paints