Mini Knap-in at the NW Opal Association & Boeing Employee's Mineralogical Society 5th Annual South Sound Gem, Opal & Mineral show - November 12-14



About a dozen knappers attended, demonstrating knapping, providing free lessons and giving away free points. Signed up four new members!
Day One - a Friday.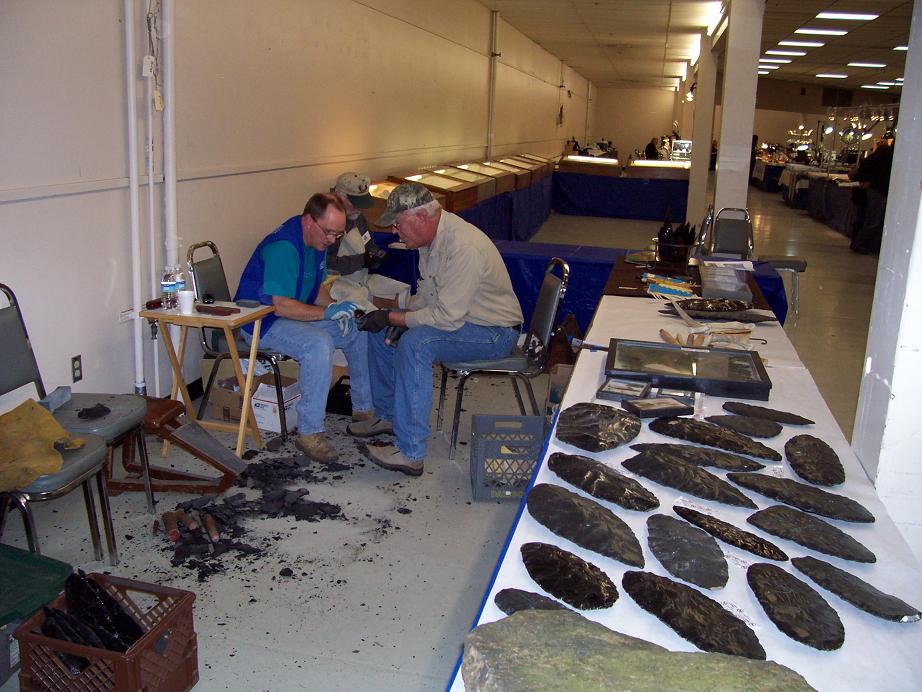 Day Two - Saturday, November 13, 2010
Knappers (Left to Right starting with Dana Anderson - Red striped shirt. Rich Russell - Blue Vest, Jim Keffer, Phil Kirschner - Maroon Shirt, Tom Appelhans. And two newbies (still working on putting names to faces)
Not shown - Jim Smith and Mick Hill (photographer)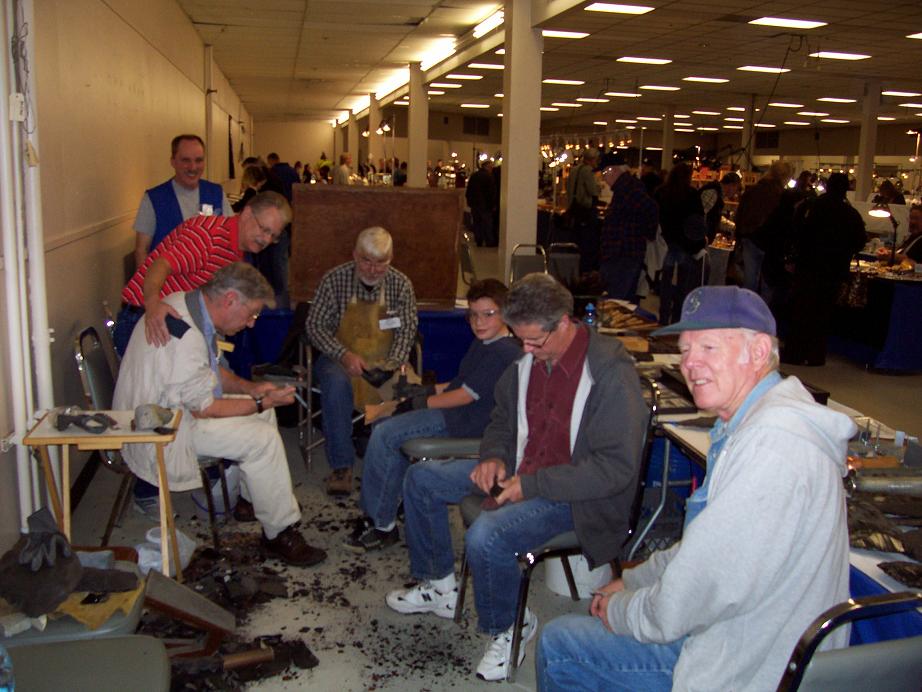 Dana Anderson
An authentic point brought to our booth by a visitor - pretty unique.