Knapping is good family fun!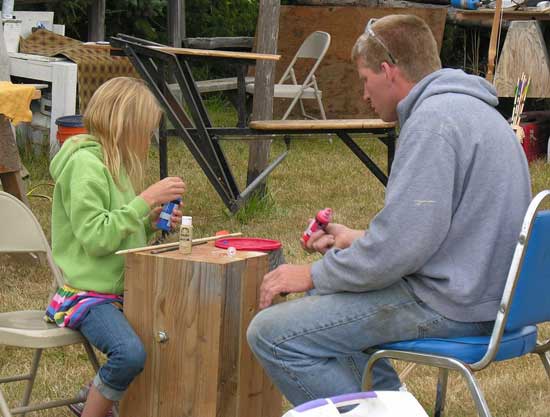 Making arrows with Dad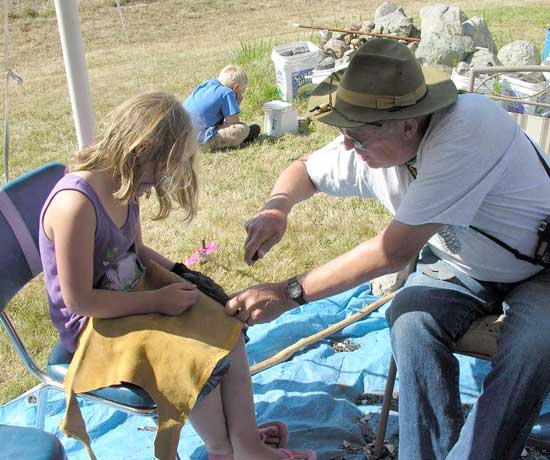 One-on-one knapping lessons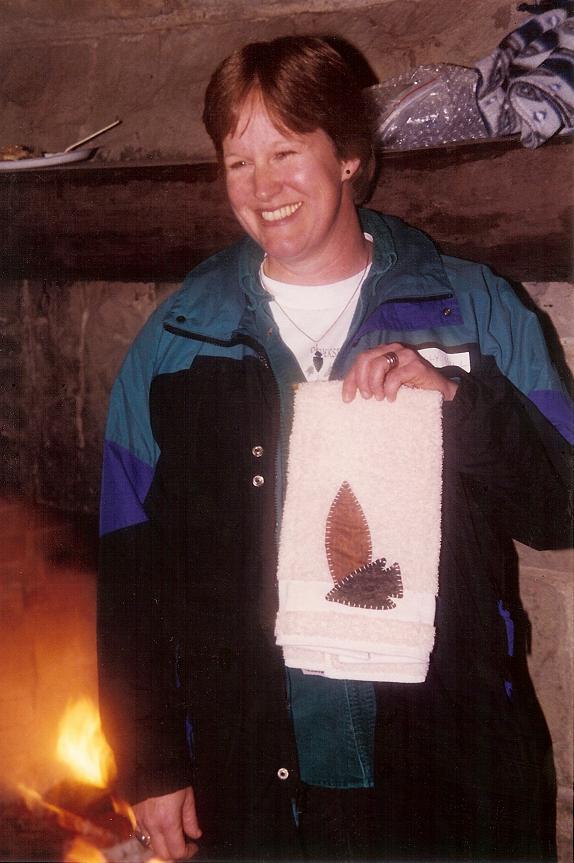 Holly Hill making 'Points'!

Ladies supervising the boys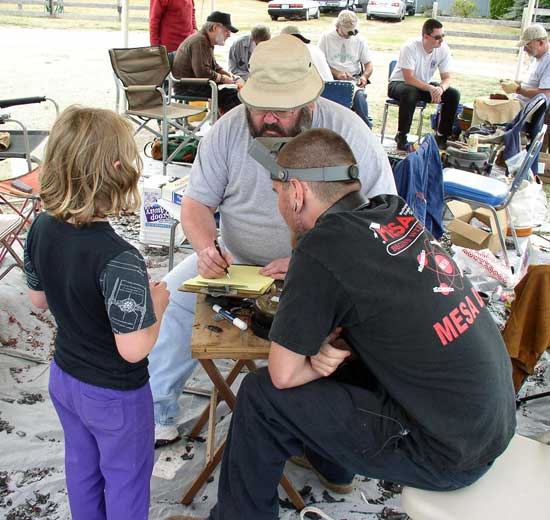 More lessons for the young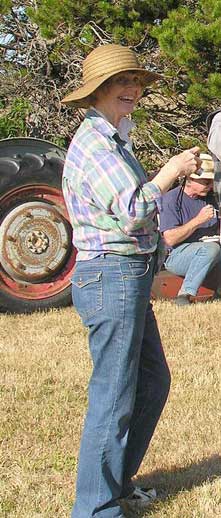 Sunny Higgins, managing the pot luck dinner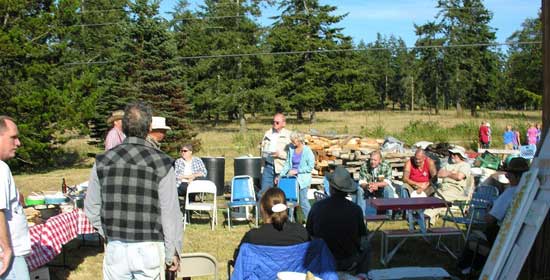 Potluck dinners at knap-ins wouldn't occur (at least not in a very tasty manner) without the ladies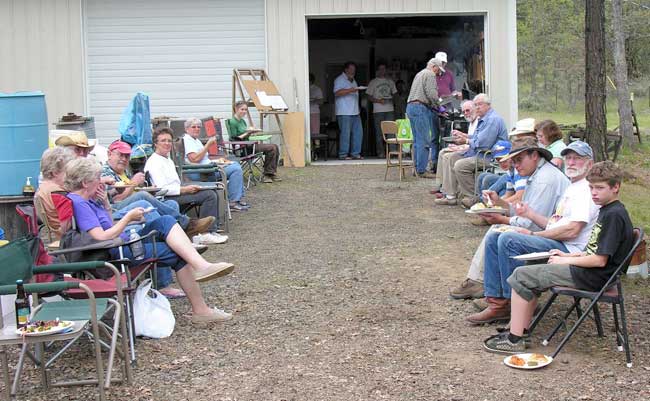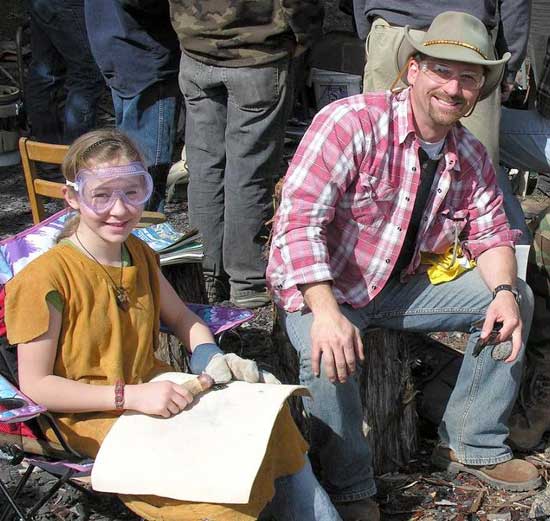 Father/daughter knapping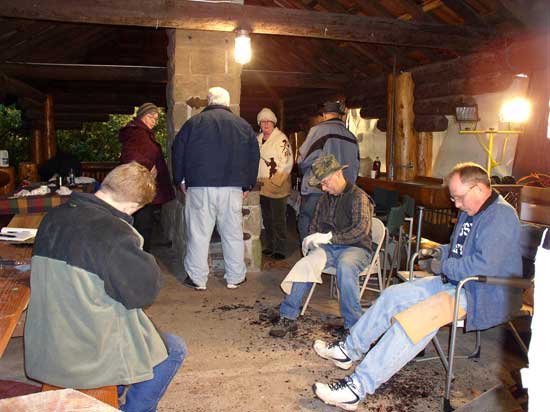 Millersylvania Knap-in - largely due to the women's influence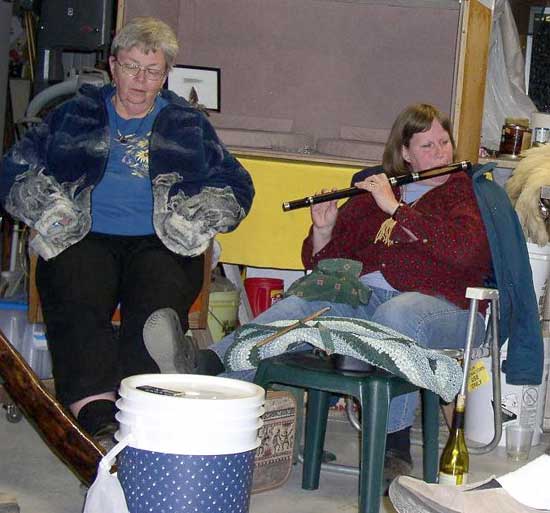 Holly Hill providing entertainment. Thankfully, Mick wasn't playing his bagpies..
.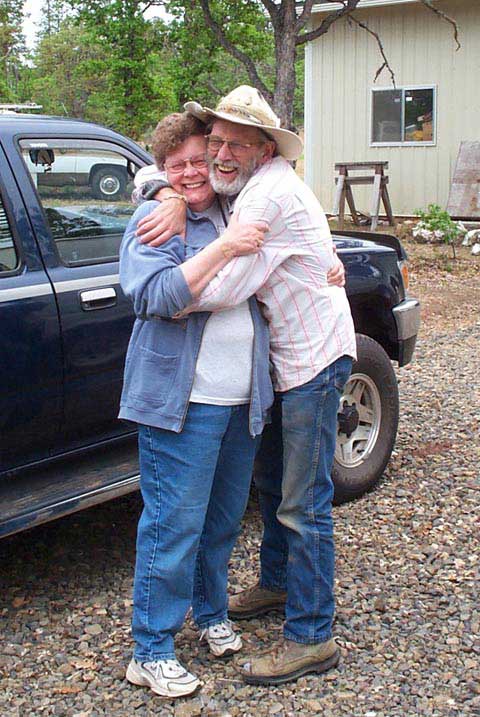 Arrowman thanking one of the ladies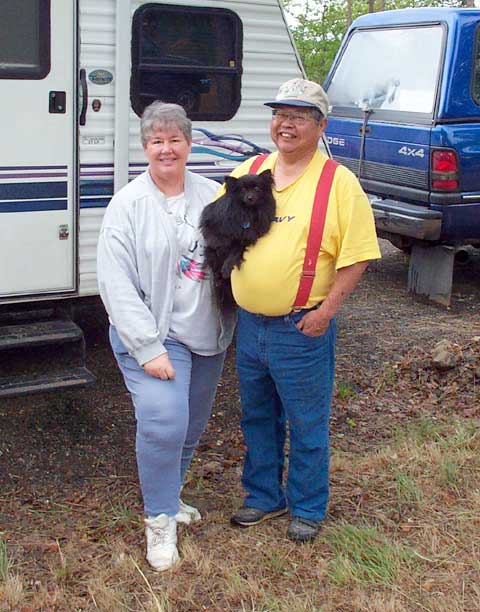 Joan Urata, supervising Rich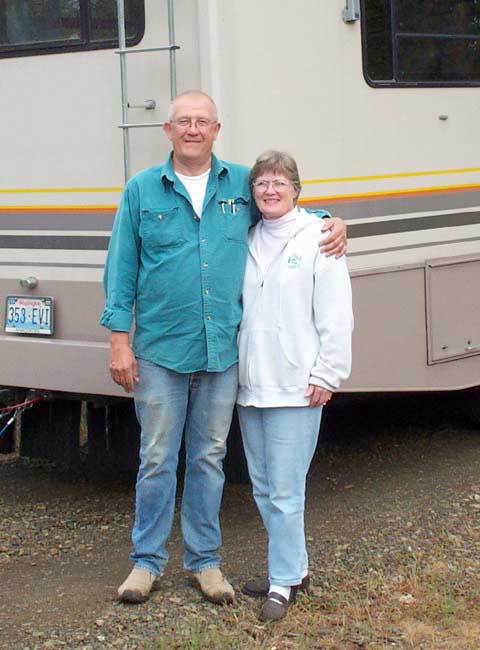 Dave Graves and his better half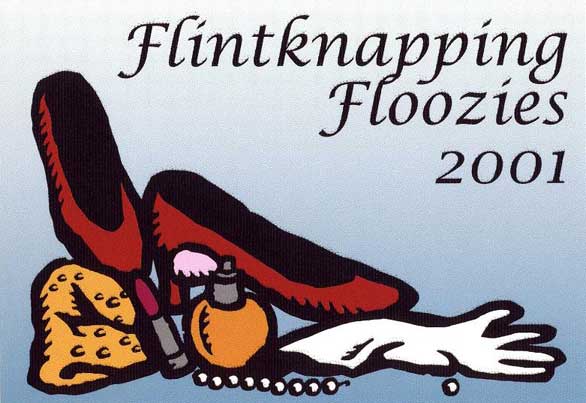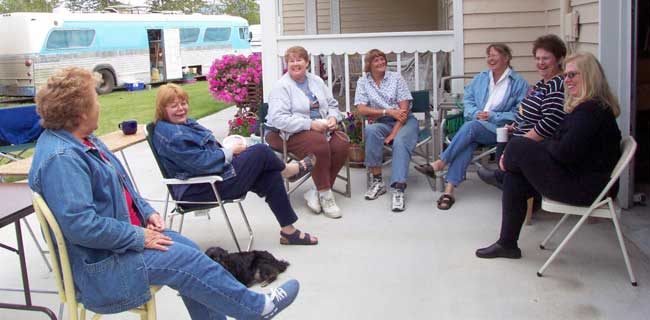 Ladies resting up from a rough day's shopping while the boys broke rocks