Sunny Higgins
May 16, 1940 - January 29, 2016
Rest in Peace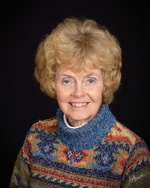 Obituary from the Higgins Family courtesy of the Wallin Funeral Home
Sunny May Higgins, age 75, left for heaven on January 29, 2016, after suffering from cancer – a long and difficult struggle. Sunny was born in Somis, CA on May 16, 1940 to Frederick and Sadie Mae Snyder. She graduated from the University of California, Santa Barbara. Eventually she received a Master's degree in Art from Pius the XII School of Arts at Villa Schifanola in Firenze, Italy. She taught visual arts and Junior High Art – it was her passion. In August 1968 she married LT Joseph Higgins, DDS at the Point Mugu Chapel. After her husband returned from Vietnam she moved to Whidbey Island, WA, where she became an active Navy Wife. The family raised five children and she continued in art work, 4-H, soccer, bookkeeper, etc…
Sunny enjoyed everything, but her passion was the protection of our God-given rights and the U.S. Constitution. She loved animals including rabbits – hundreds of them – all named.
A special note: Sunny took care of her special needs son, Daniel, for over 24 years. Daniel needed 24/7 attention and Sunny was there for every minute. Wow, what love and dedication!
She is survived by her husband of 47 years, Joseph P. Higgins, DDS, children CDR Joseph Higgins, USCG, CDR Brian Higgins, USCG, Catherine Fiedler, Daniel Higgins (deceased), James Higgins, Sisters Kristi Colell and Tes Snyder, six grandchildren and numerous nieces and nephews.
Mary Alice Sterling and Sunny Higgins at the 2015 Ft Knapadonia Knap-in (August 17th - 23rd), a mere 5 months before her death.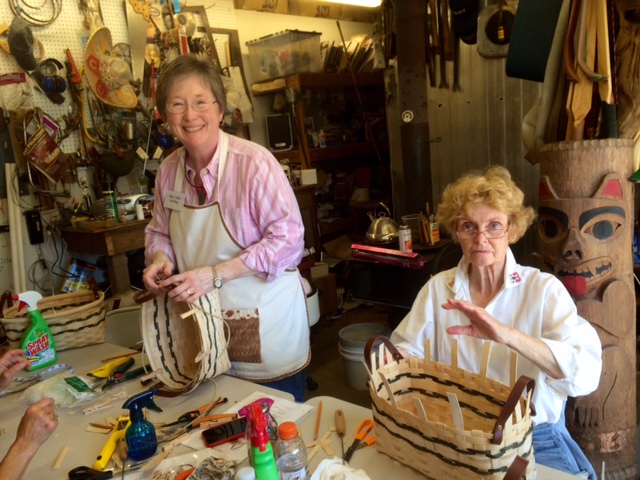 Ceremonial Point by Jim Miller
Before Signing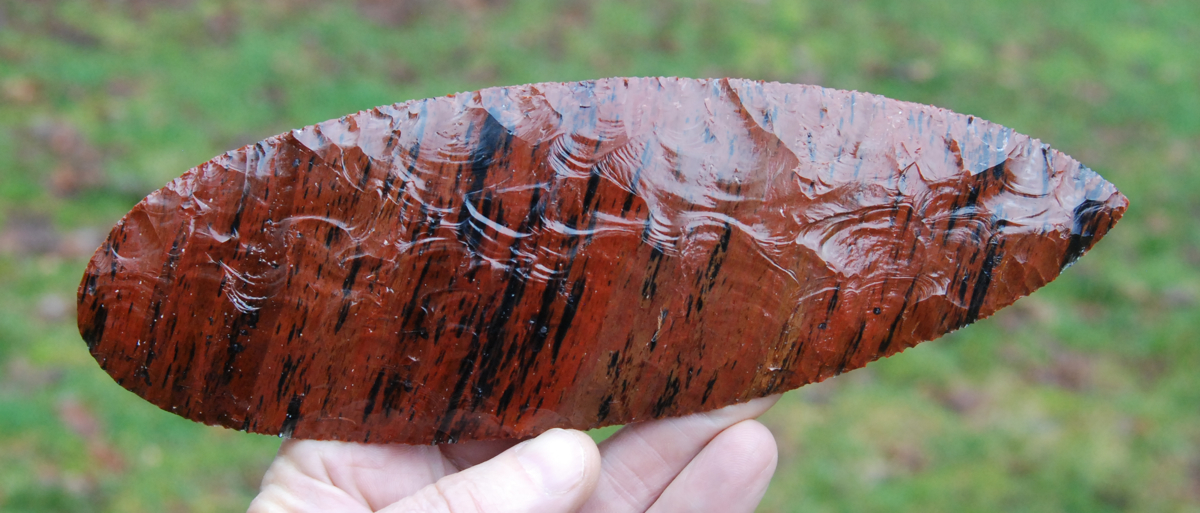 "There are more knappers marks on this point that I've ever seen on a community point" Mick Mill


Sunny Higgins, wife of Joe Higgins and quiet co-host of the Annual Fort Knapadonia Knap-in passed away early morning of January 29th 2016.
The Higgins Family, at Sunny's request, asks that, in lieu of flowers, donations be made to a Veterans Charity. Veterans Charities
Group photo of some of Sunny's good friends from the Puget Sound Knappers that attended the service.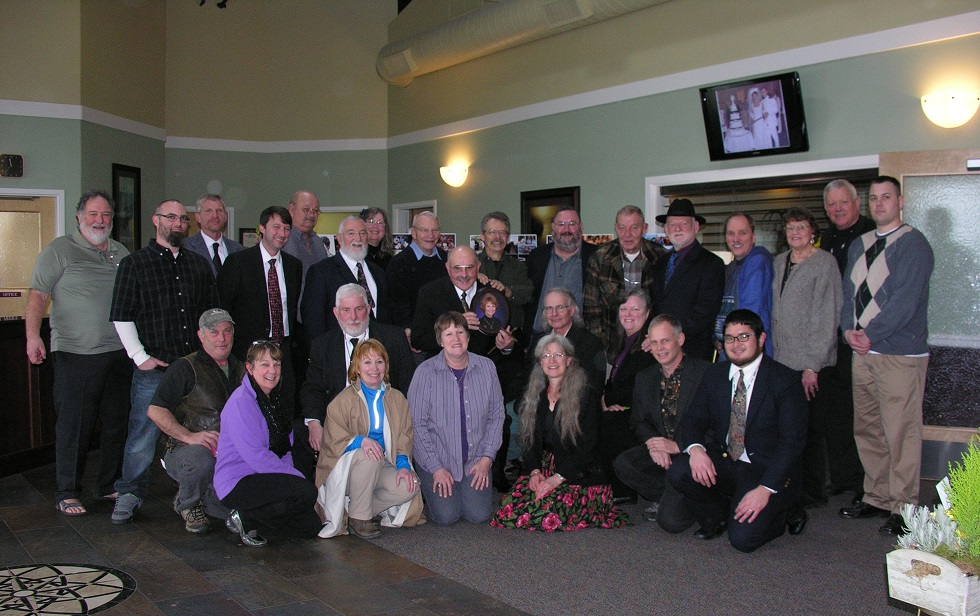 Dave Tiller "She was one of the brightest most sunny person I have known. She always treated everyone with welcoming smile. She will be missed
Ed Thomas " She has always been admired by both Loretta and I for her endurance and kindness. "
Bill and Grace Camche " Please pass on our condolences to Joe and family for us. Thank you, Bill and Grace "
Joan and Richard Urata " So glad we got to spend more time with her this year than usual – she was so sweet! Joan "
Jack Locke "Our hearts go out to Joe and his family. Jack "
Harvey and Cheryl Hughett "Sunny Higgins was indeed a shining light to all who met her. Her infectious smile, her sincere caring and inclusive attitude for everyone, her tireless energy, her intense desire to make attendees at Knapadonia feel comfortable (and well fed!), and the obvious love that she openly expressed for Joe and her children. She had a personality that anyone would love to have but few will ever attain. All who knew her will miss her. "
Blain and Julie Kuykendall: " We will miss her sweet spirit and our thoughts are very much with Joe and the entire family."
Barry Bonnell:
We peer into the inkwell blackness of the chasm, as we are all wont to do in times of sadness and loss.
"Sunny, are you there?" I called, but only heard my echo, then knelt, looked deeper, and tossed a pebble in.
Silence…
"Sunny, are you there?" …whispered with eyes crushed closed.
"Yes, my friend, I am here."
A vision opened to my mind. Her sweet, smiling visage dressed in white robes stood on a white sand beach by an azure lagoon under deep blue skies and waving palms. A cool breeze countered the summer sun and the lapping waves comforted me like a hand at my cradle.
"Sunny, are you alright?" eyes still closed, but seeing.
"Of course I am, my friend, I am in paradise," she called back softly.
Upon waking, I hoped it wasn't a dream.
We all step to the edge and look when we lose someone, of course we do, and only the hope of something better slightly assuages the finality of utter, devastating loss. Perhaps the story above will bring a tiny bit of solace to we who are so saddened. Sunny in anyplace less would be unworthy of such a magnificent human being.
More later..