2015 Tri-Cities Heritage Days Report
September 25th and 26th
Host - Marvin Barger, Co-Hosts Frank Omstead
Other PSK members attending and demonstrating/assisting: Stephen Sontag, Rick Tobin, Keith Rosenbaum and Jim Keffer
Photos courtesy of Frank Omstead and Bevery Keffer
The Tri-Cities Heritage Days celebtrates the history of the area known now as the Tri-Cities - Richland, Kennewick and Pasco, Washington. The event is held at Sacajawea State Park, where Lewis and Clark and their Corps of Discovery spent time amongst the Native Americans. Much of the Heritage Days event includes reenactments of that period.
The first day of the event was primarily intended for the elementary students from the Tri-Cities area. Between 1,600 and 2,000 kids attended and were fascinated with the displays, reenactments and demonstrations.
The event was open to the general public on Saturday and the crowds were almost as large with many of the students from the prior day coming back for some 'hands-on' time.
The Puget Sound Knappers were invited to participate to demonstrate the making of stone tools common in that time and place. In addition to demonstrating flintknapping, we provide many, many people the opportunity to try their hand at knapping! The PSK members, Rick Tobin, Stephen Sontag, Keith Rosenbaum, Jim Keffer, Frank Omstead and especially Host Marvin Barger, made the entire PSK community proud! It has long been a tradition of the Puget Sound Knapper to give back to the community and this group epitomizes the spirit of the PSK!
The event started out slow as the school buses began to arrive. Soon however, the floodgates opened and we were inundated with curious students!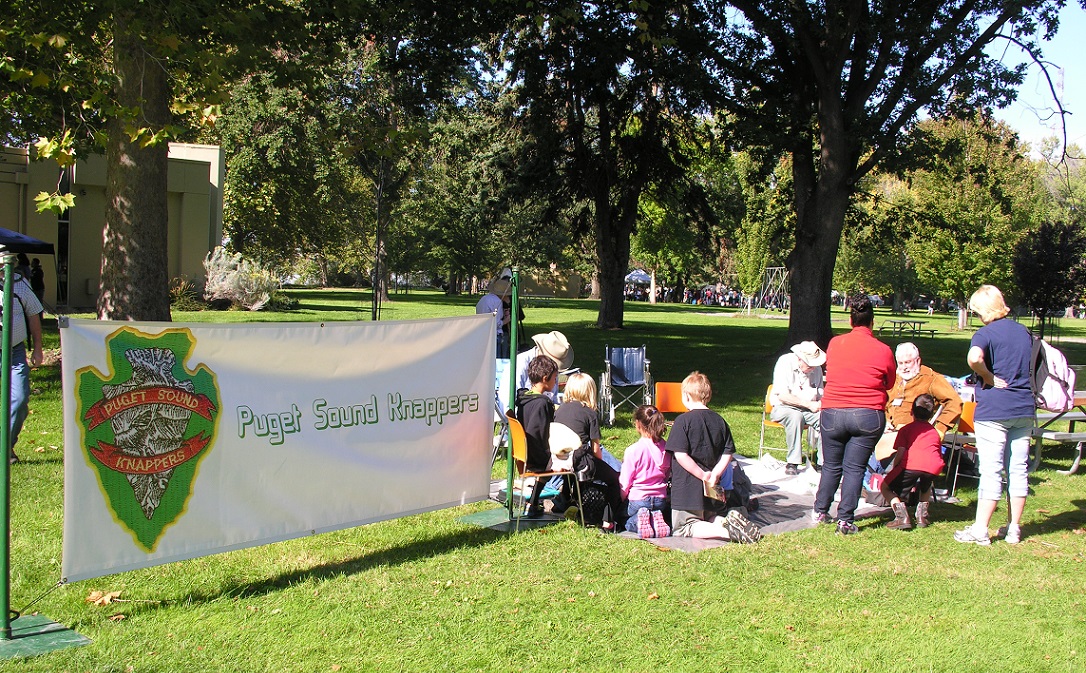 Co-Host Frank Omstead making sure the sign looks OK while the line of spectators grows!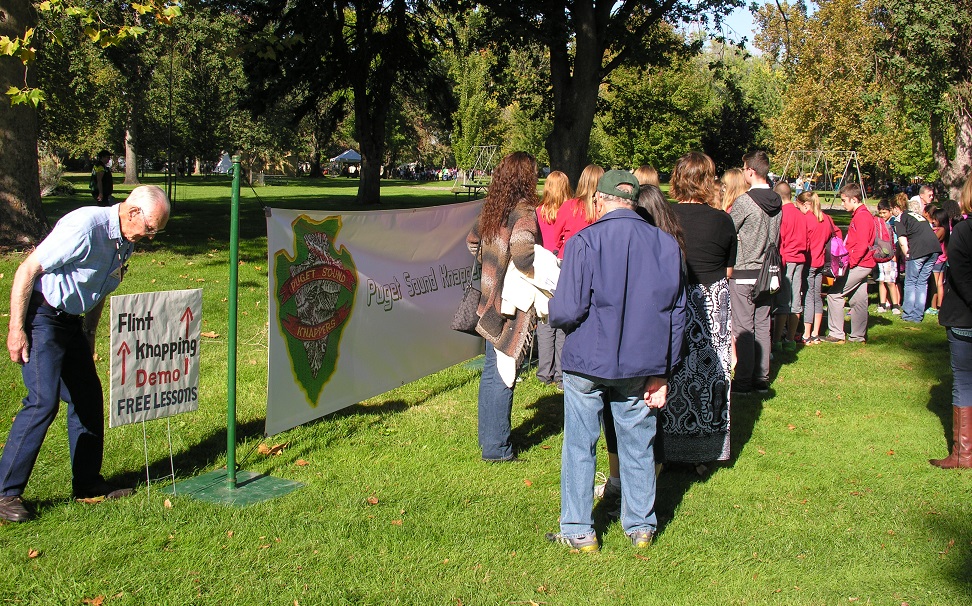 Jim and Steve demonstrating the Ancient Art of Flintknapping.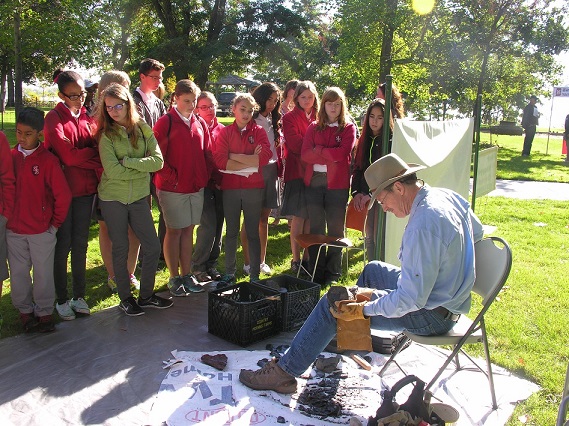 Host Marvin Barger, Jim Keffer and Steve Sontag all demonstrating flintknapping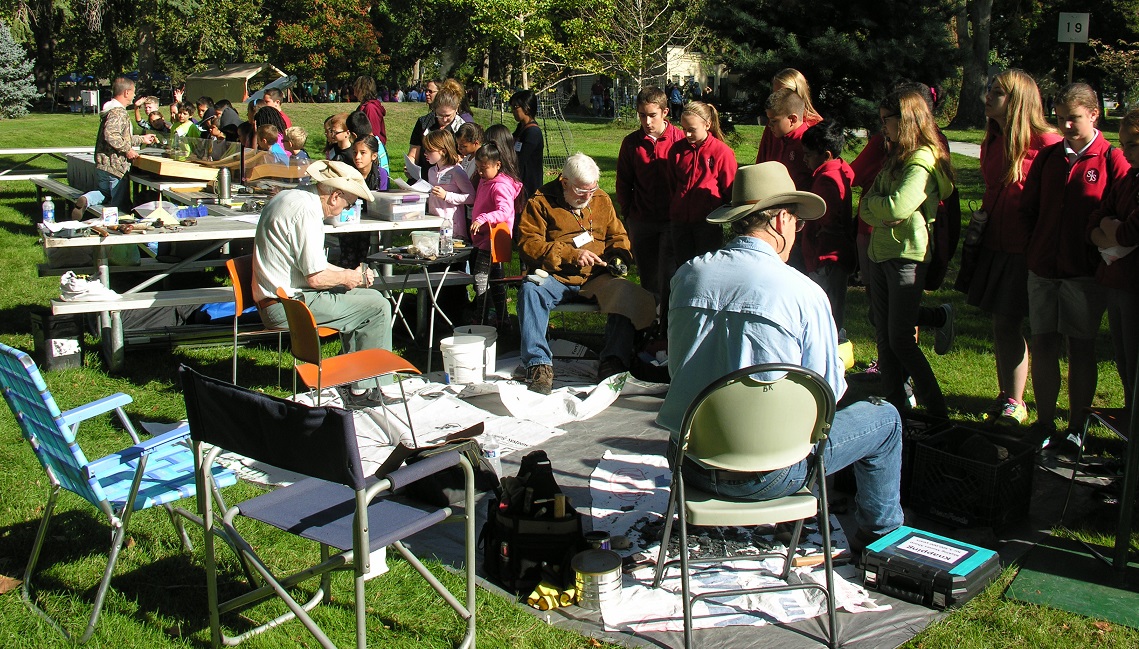 Rick Tobin manning the display area and answering questions from a very interested group of students. This was a constant effort on behalf of Rick, Keith, Frank and Marvin!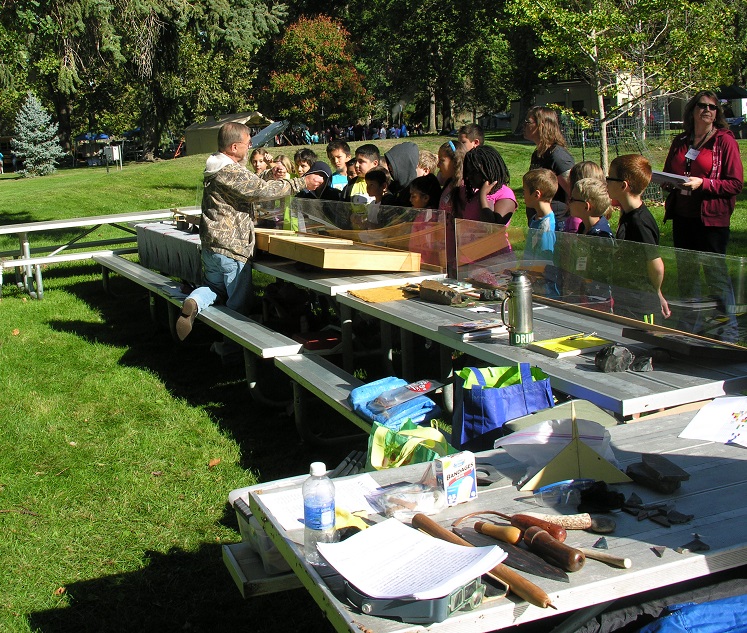 Did I mention constant effort - Rick was a busy, busy man!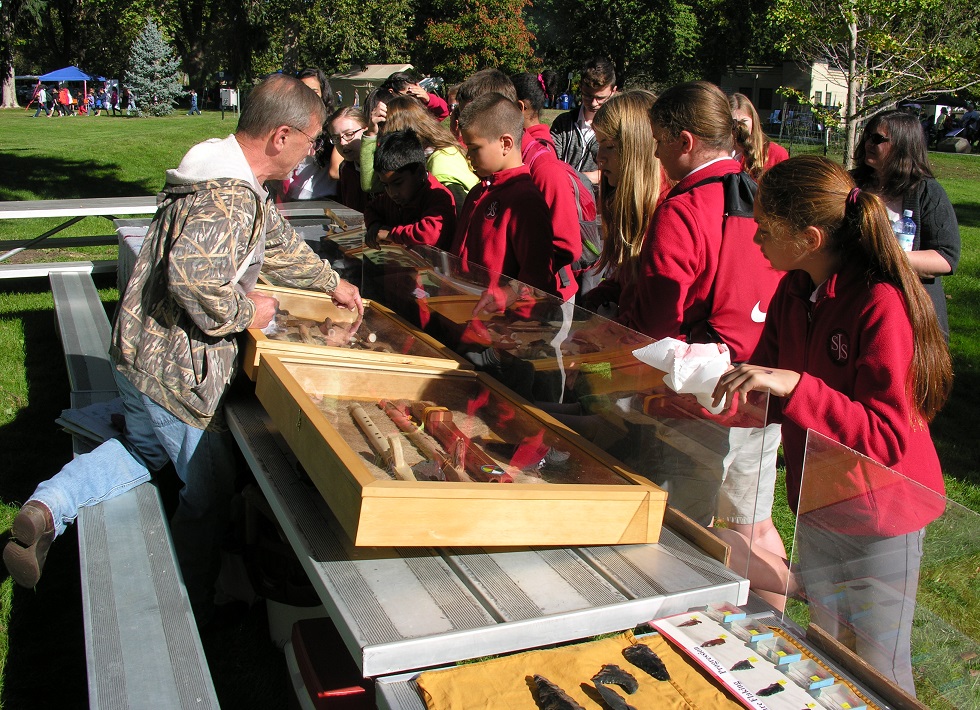 Keith was kept busy as well!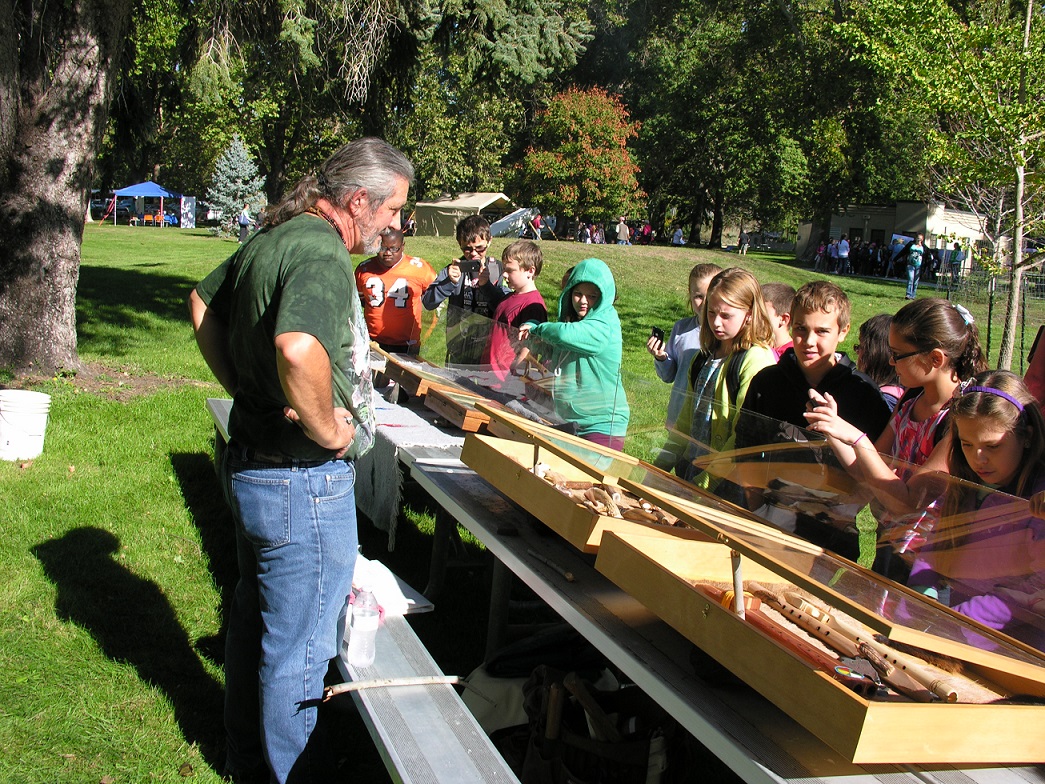 Jim and Steve went through a lot of rock on Day 1 just Demonstrating.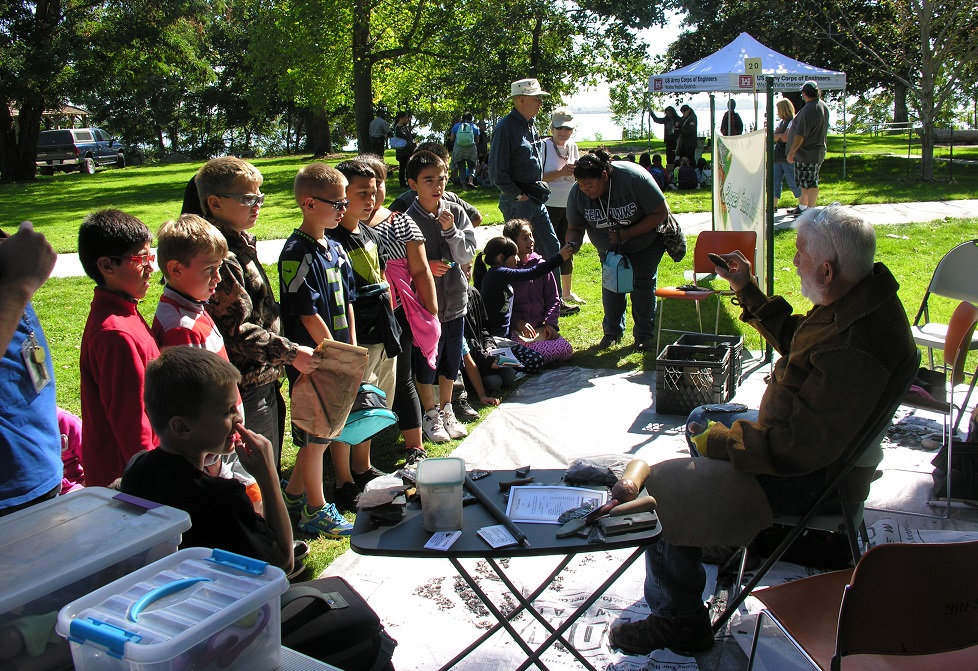 We went through even more rock (much more) on Day two giving many the opportunity for some 'hands-on' knapping!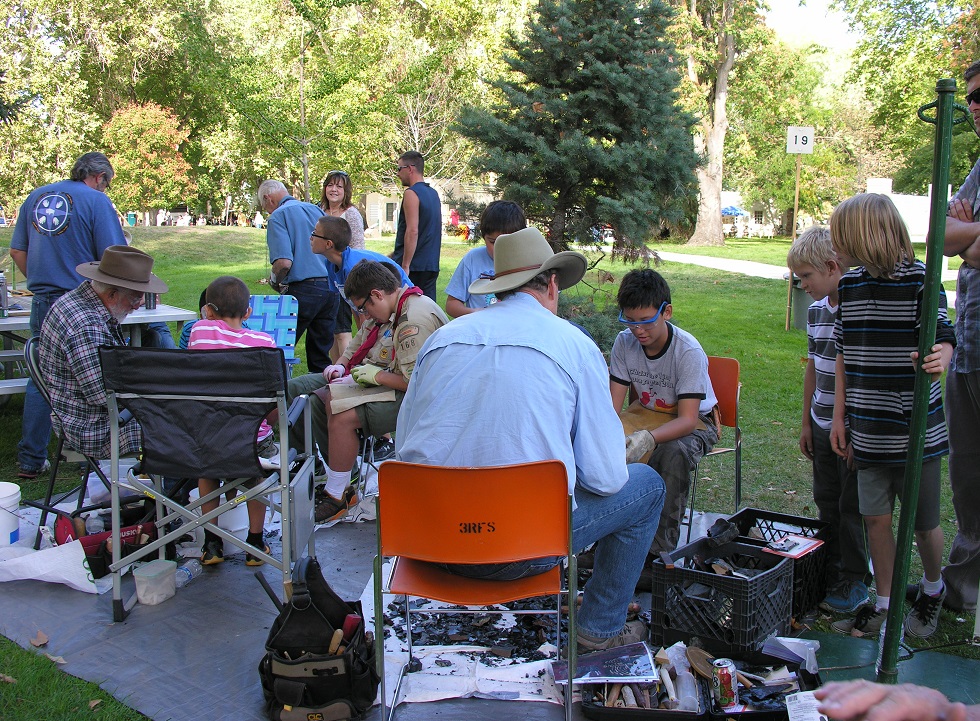 More demonstrating, More Hands-on!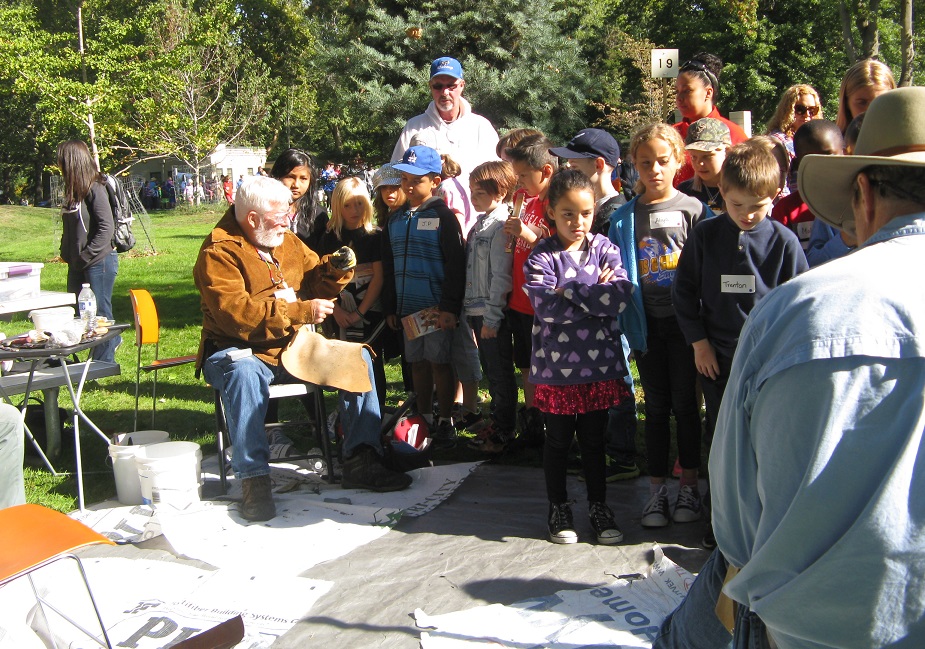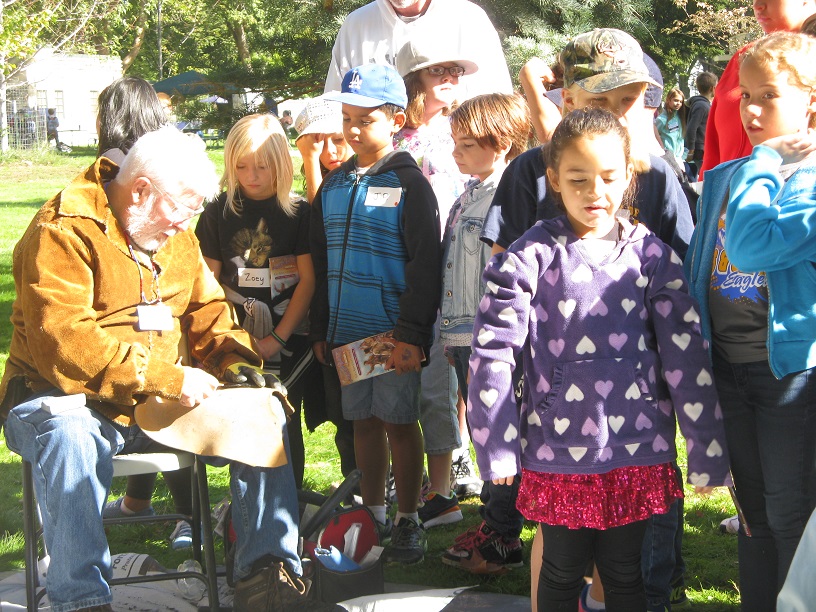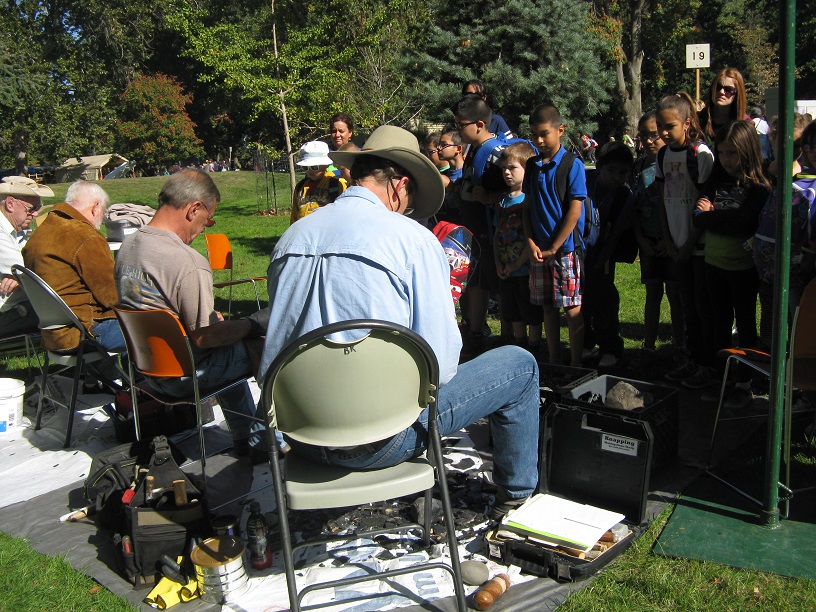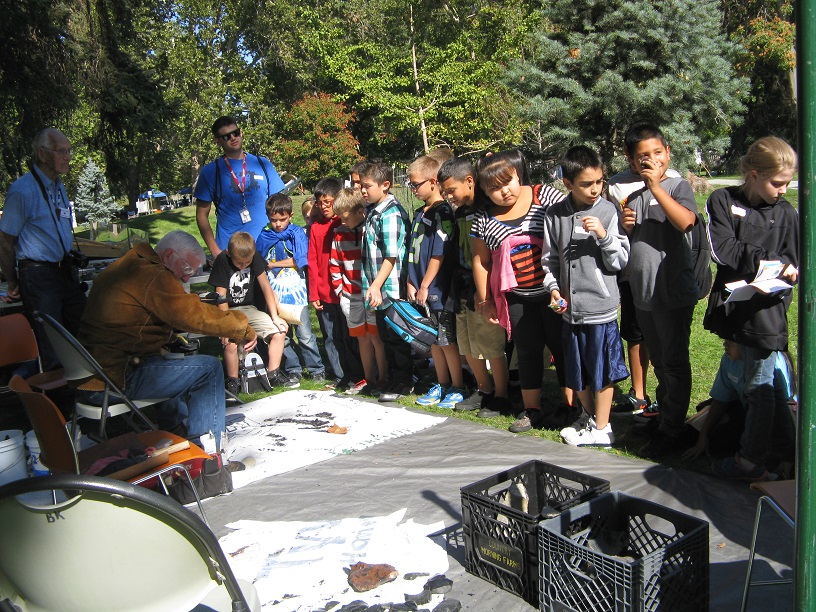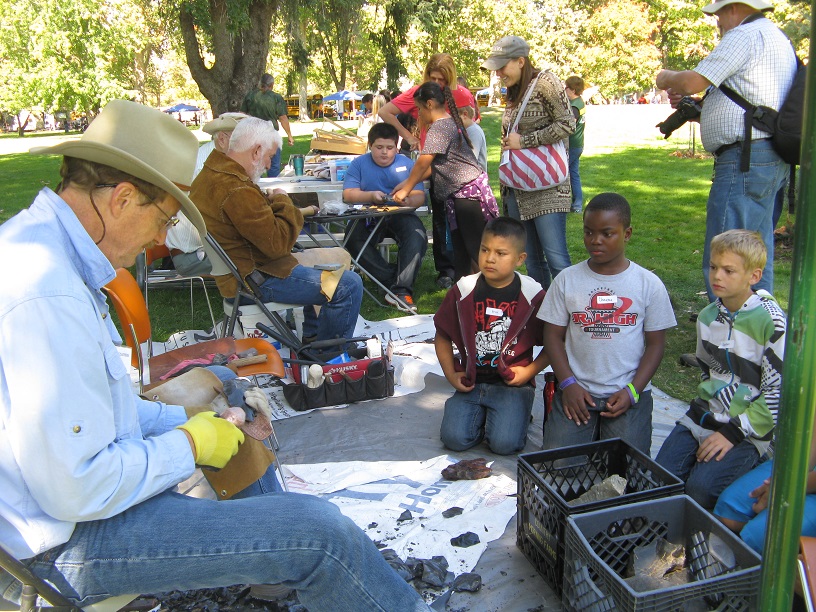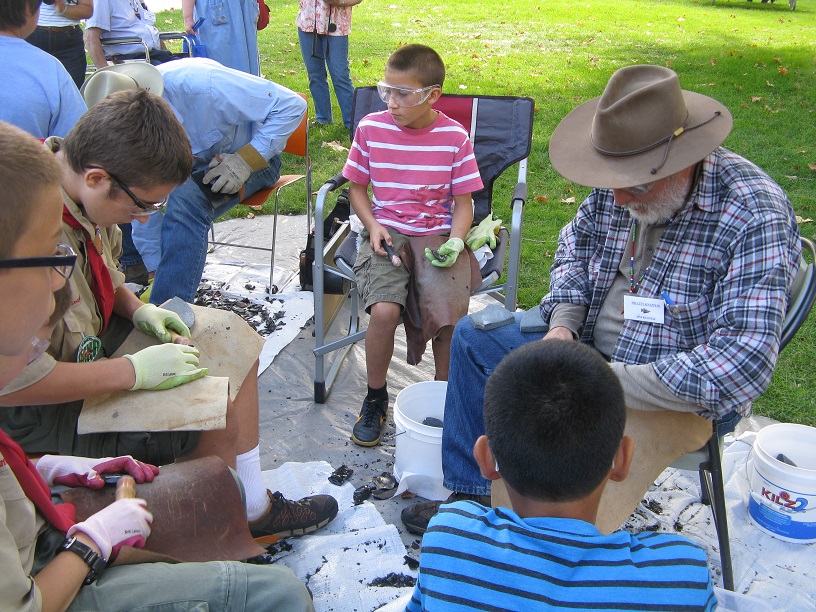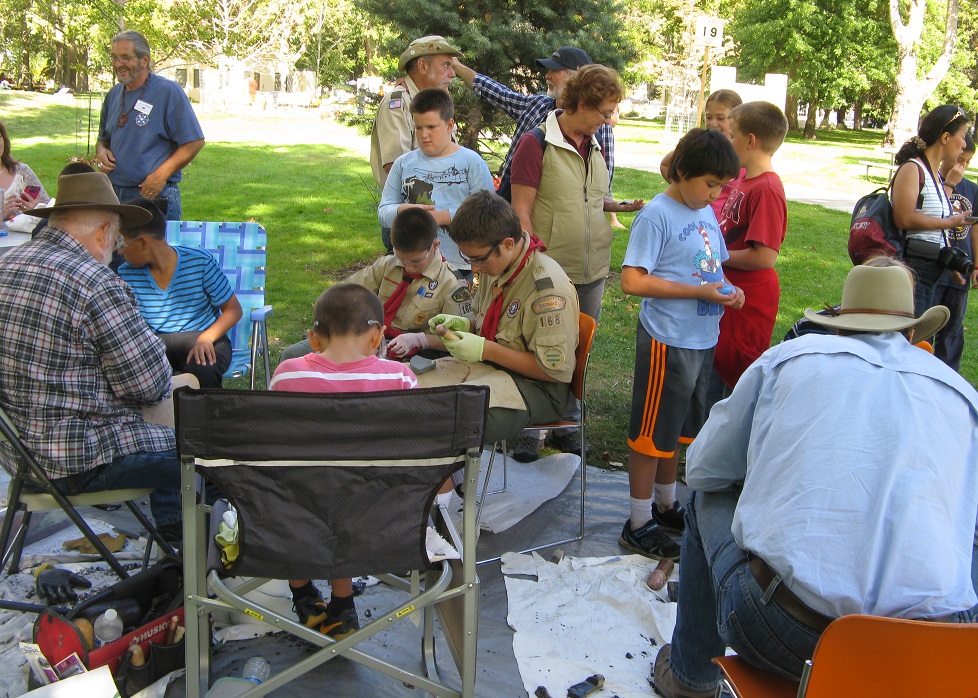 One of the older knapper beginners - did'nt get her name!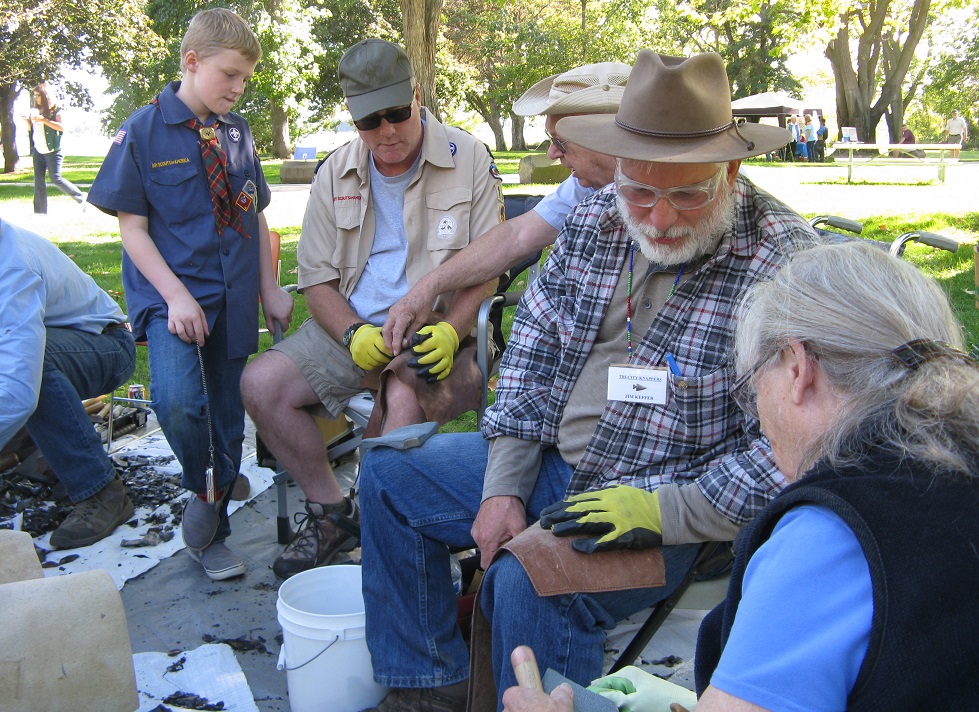 Some of the displays - all work to the PSK member in the Tri-Cities Clan!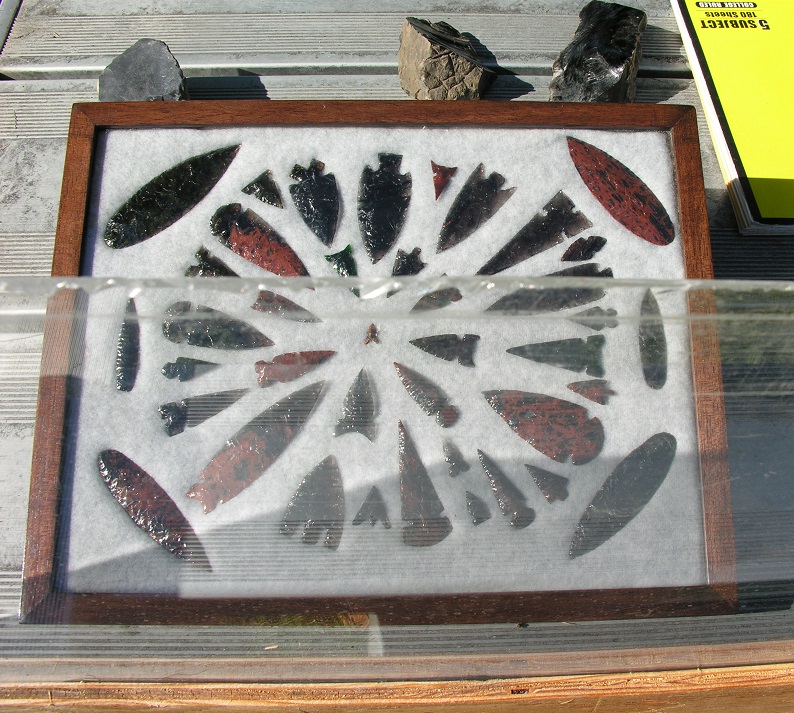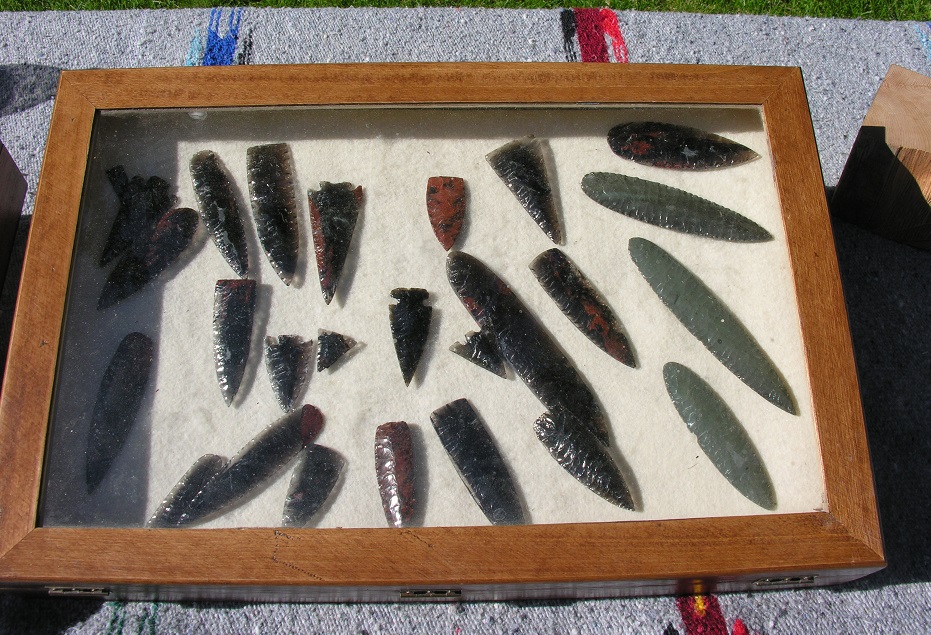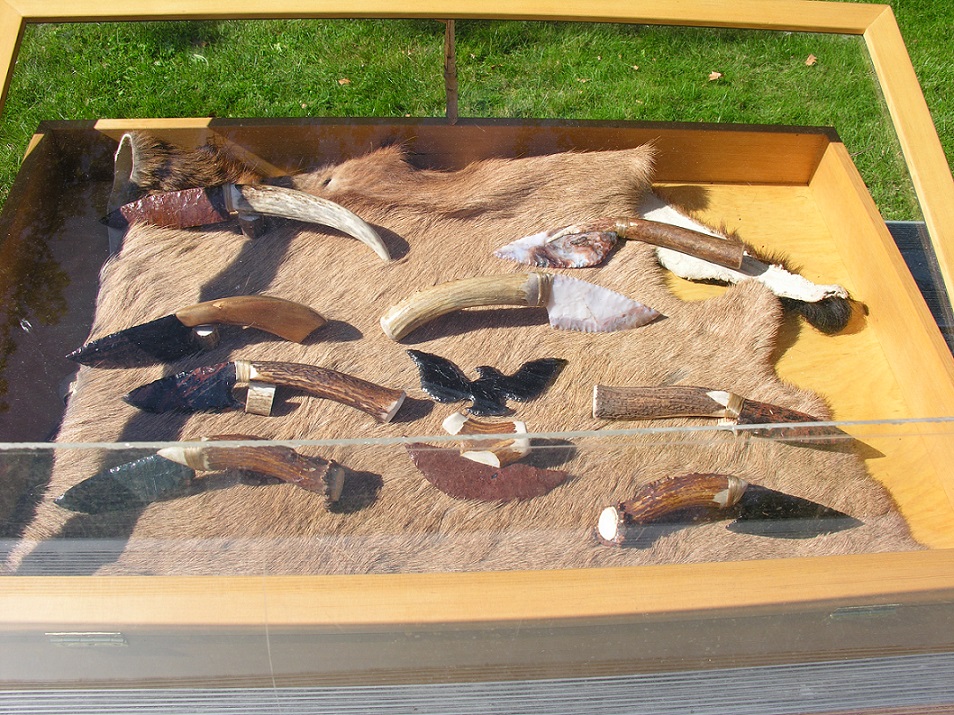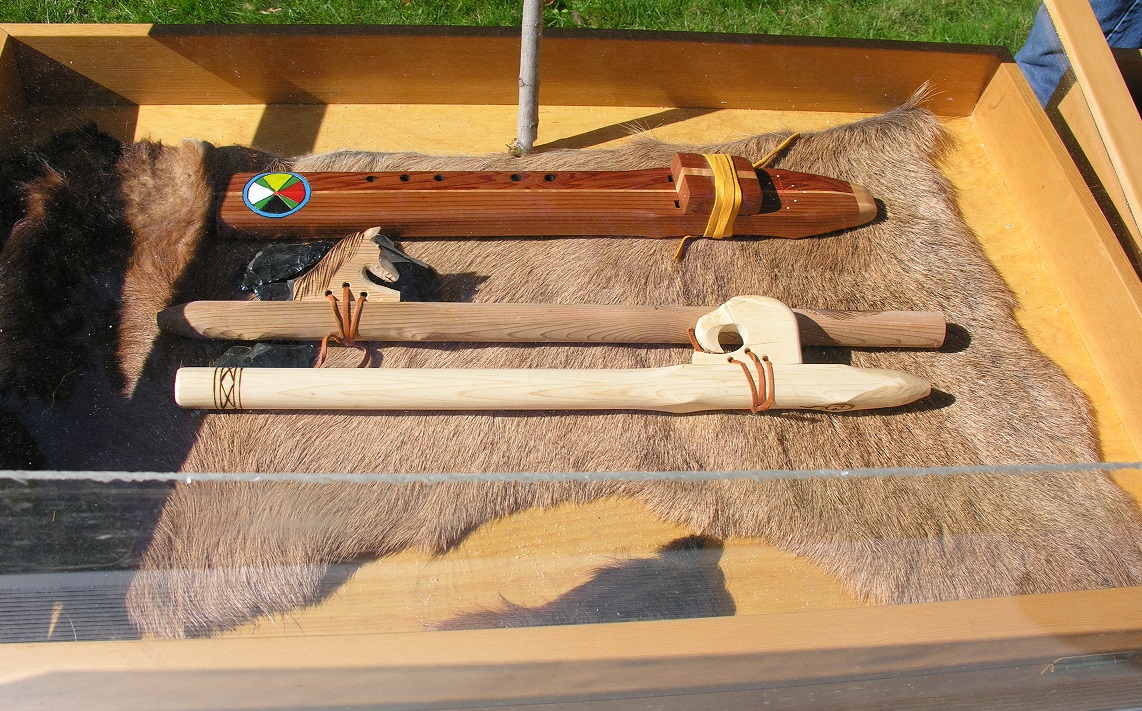 Someof the other attractions - Native American Dancers