2015 Sammamish Kids PVC Bow Class
Instructors Barry Bonnell and Jim Keffer with help from Maw Grow
September 19th
Jim Keffer hosted a PVC pipe bow making class at his shop in Sammamish, WA on September 19th for a dozen local neighbor kids. These kids, 1st thru 3rd graders, had been coming over to see the new calf that Jim owns. On Friday the 18th, they, along with several of their parents and/or grandparents, were invited to watch the Friday knapping and tour the shop. Unbeknownst to the PSK members, these kids were already interested in bows and arrows. Their parents were entusiastic in support our suggestion that they come over and learn how to make a bow from PVC pipe - and then to learn to shoot the bows!
It took Jim and Barry, with help from Max Grow, two hours to make a dozen bows. Using 1/2" schedule 40 PVC pipe, we made bows of 40", 44" and 48". These corresponded to draw weights of 25, 20, and 15 pounds (the shorter the bow the greater the draw weight). We use inexpensive 'paracord' for bow strings and scrap leather, courtesy of Luna Sandals, for he grips. Total cost - under $20! No charge for the kids or their parents.
This is really a diverse group, the kids parents (and some of the kids) are from Bulgaria, India and China! Since the first bow class the kids and their parents and/or grandparents have been over each weekend for a archery session. The parent are even getting into shooting!
First bows, next FLINTKNAPPING!
Testing the bows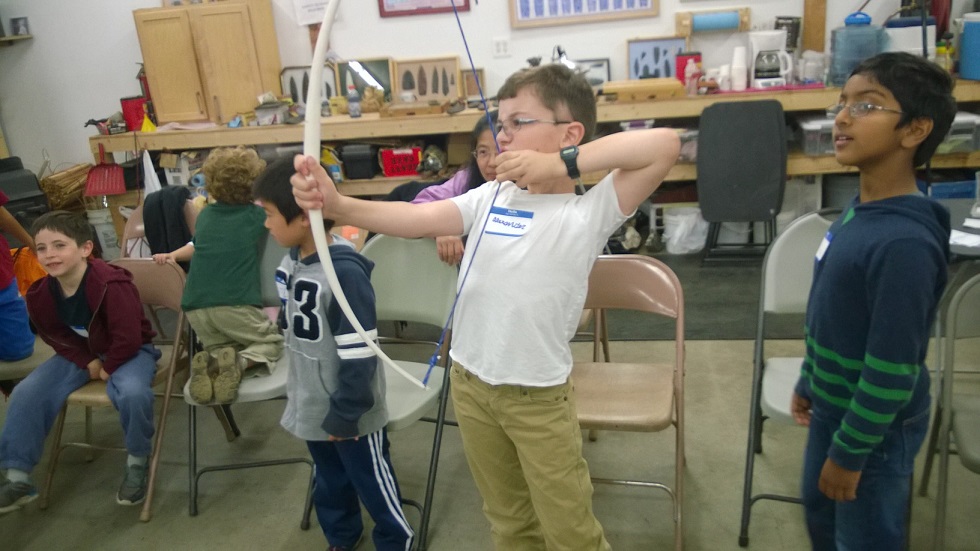 Field archery practice - Jim Keffer instructing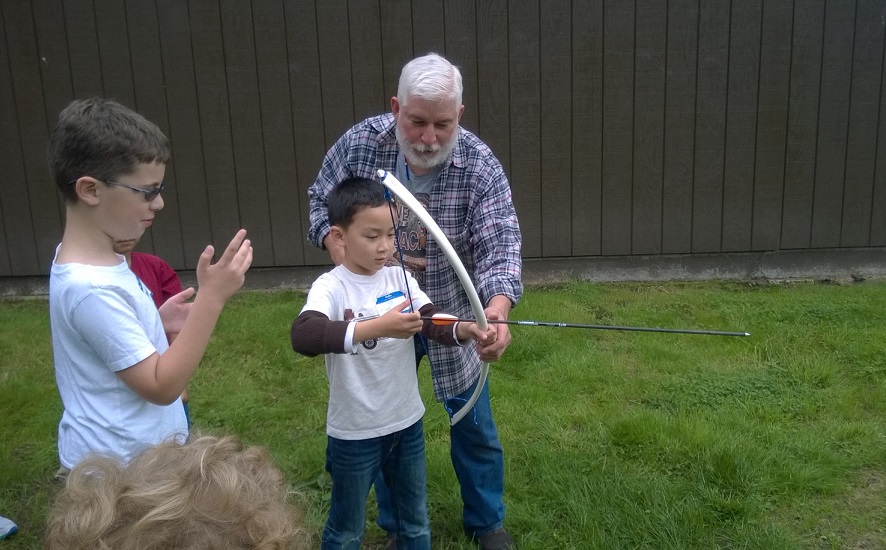 Field archery practice - Barry Bonnell instructing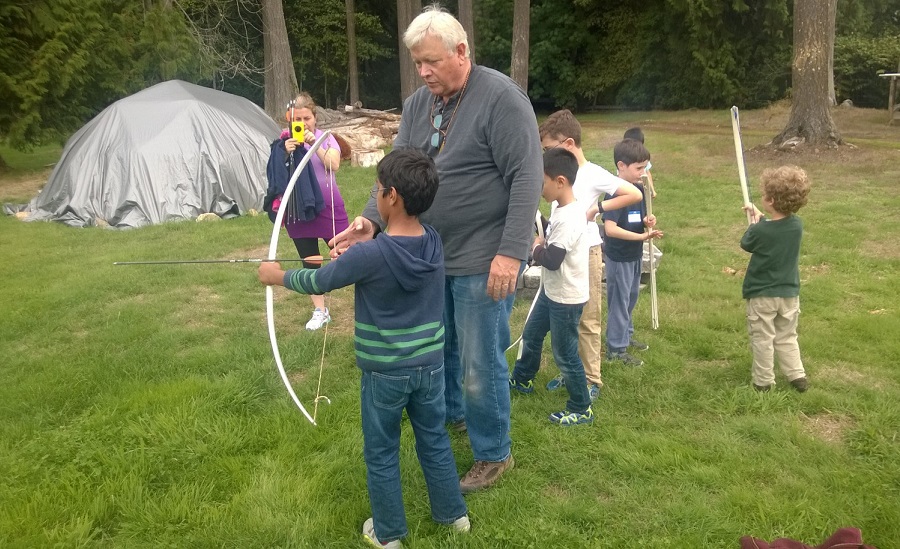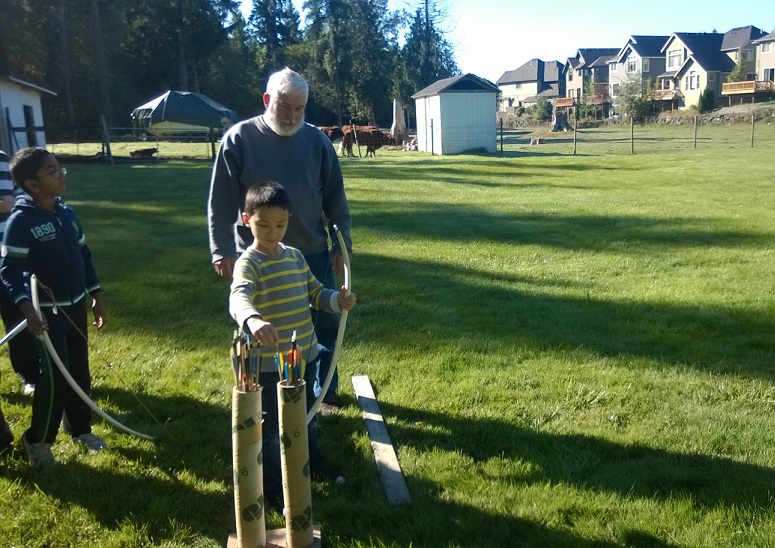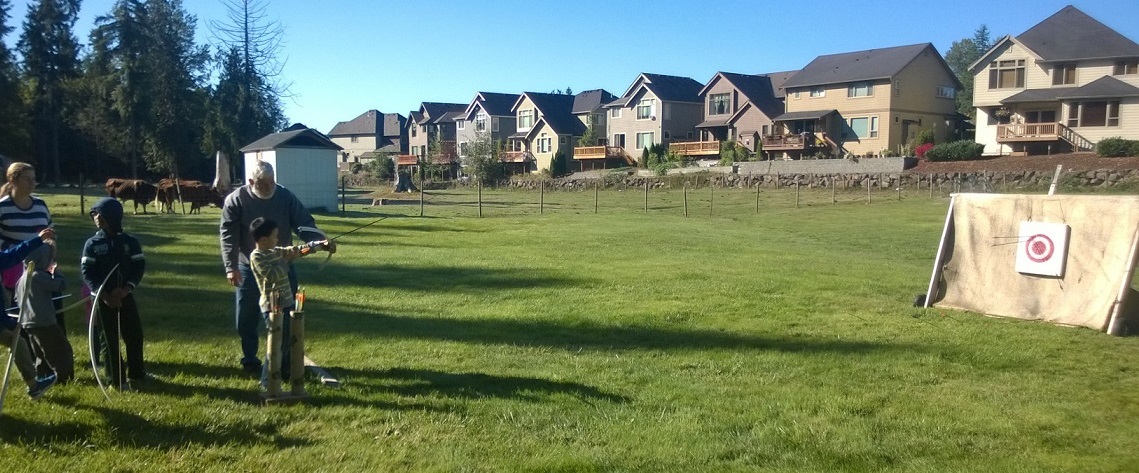 Some of the bow with leather grips and arrow rests - scrap leather courtest of Luna Sandals (Thanks LUNA!)