2015 Clallam County Rock and Gem Club Show Report
Host Jim Keffer
September 12th and 13th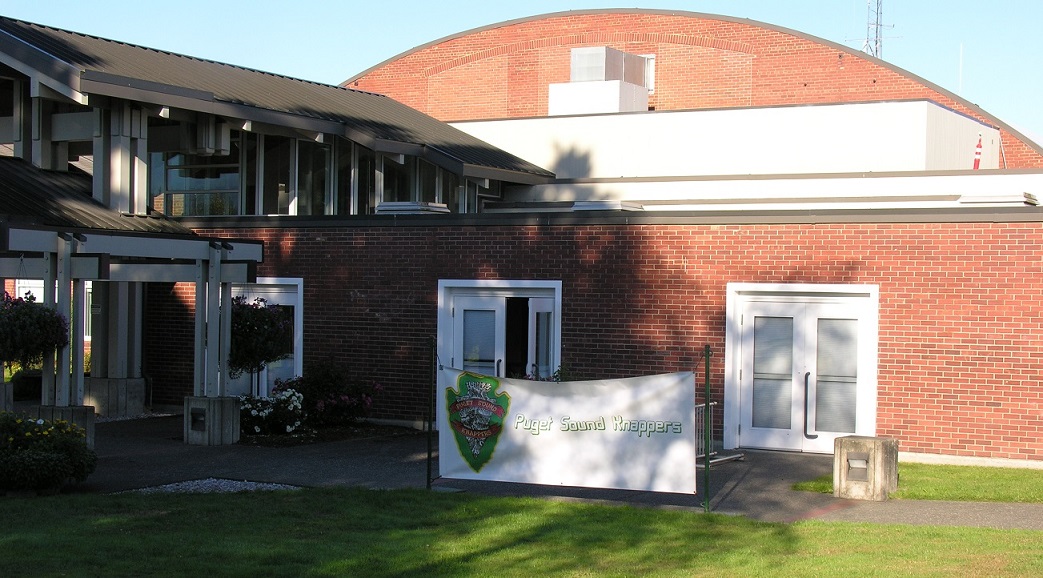 There is only one photo of this event - and that happened before it even started! The two PSK PSK Knappers attending, Mick Hill and they were just way too busy demonstrating and teaching to take photos after the knapping started - heck we barely had time to eat lunch!
The write up will be short as well - not much to tell. We kept extremely busy demonstrating flintknapping to dozens of interest people, both rock hounds fron the Clallam County Rock and Gem Club and to the Public at large. We also had quite a few people sit down and try their hand at flintknapping. At least five of whom decided this was the hobby/art form for them and joined the PSK on site!
The setup - this room was just off the Main Showroom Floor where the Rock Show was taking place. Jim's wife, Beverly was indispensible when it came to setting up the room!